This boy brings so much joy in our lives. All you have to do is basically look at him and he will smile and laugh at you. Talk about putting you in a good mood!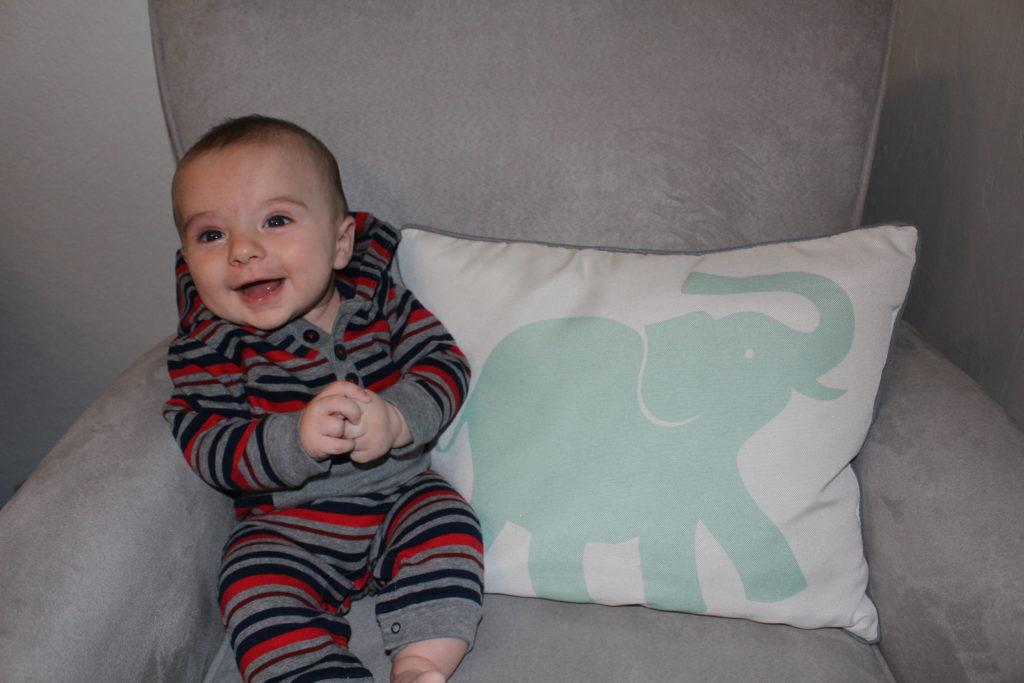 Weight: At the doctor yesterday, he was 16 lbs, 12 oz. This is in the 75th percentile for weight!
Height: So the nurse measured 27 inches but I think she might have been slightly generous… but he is in the 99th percentile for height if that was correct!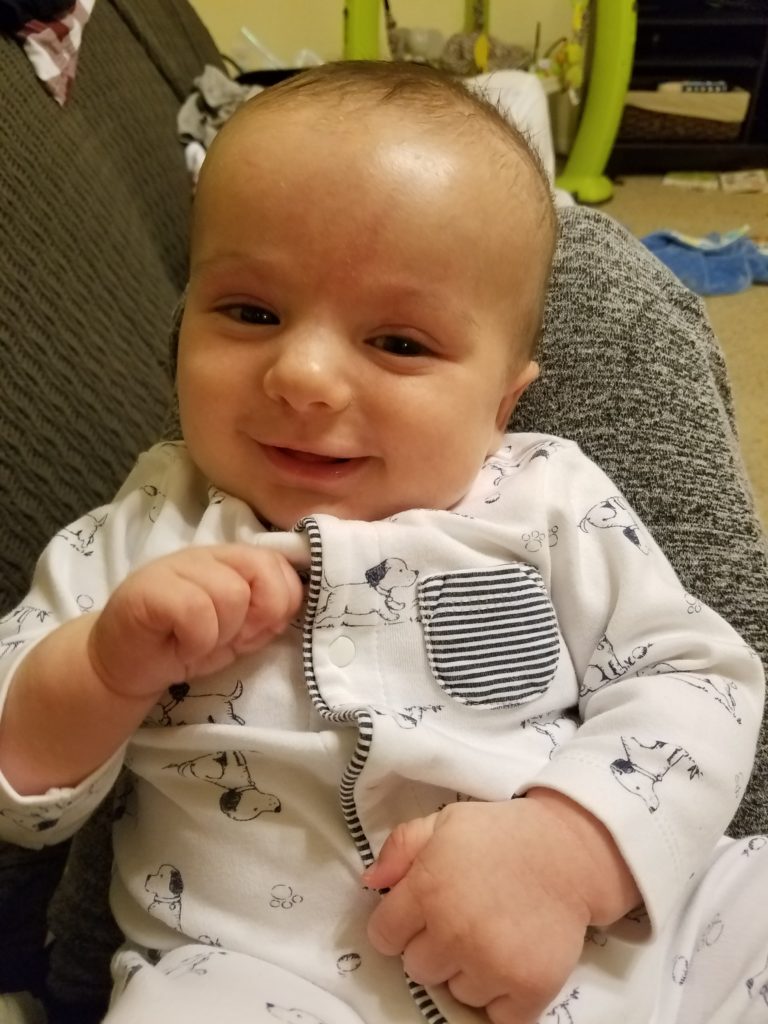 Diaper size: He is solidly in the size 2 diapers.
Clothing size: We can still squeeze into some 3 month clothes but we are wearing mostly 6 – 9 month clothes. Mostly 9 month PJ's.
Nicknames: Ben, Benny Boo Boo
Health: Still just as healthy as can be, PTL! 🙂 We did have about two weeks of some major projectile spit up  but I think/hope we are past that.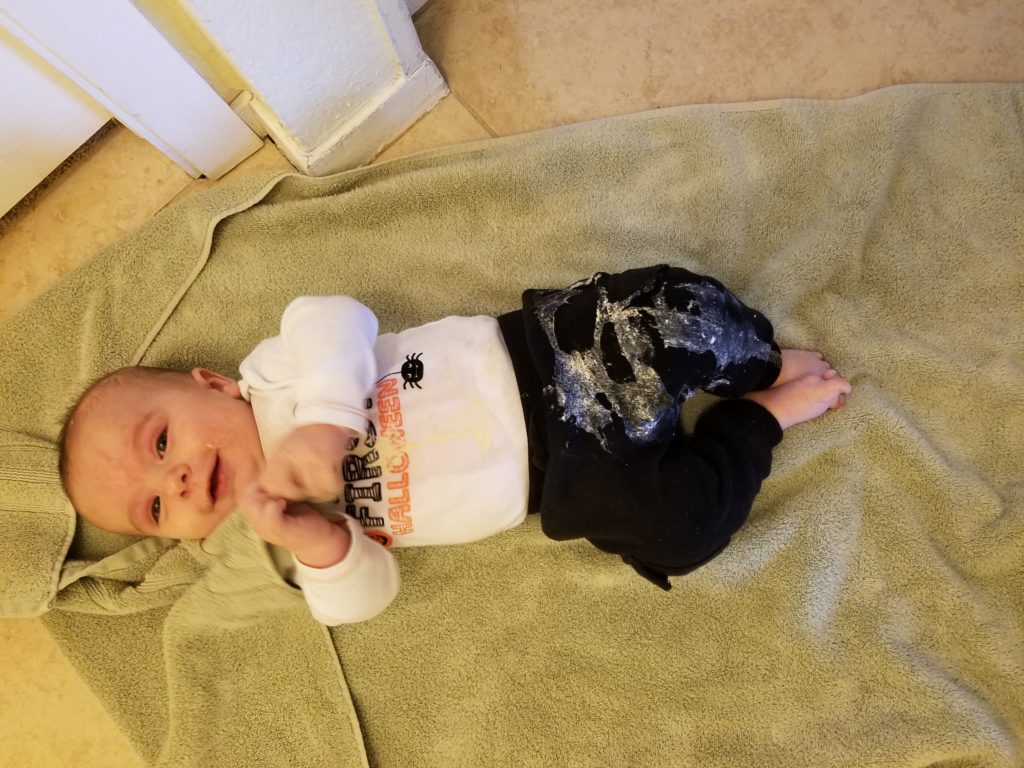 Sleep: Now, I'm afraid to say this because I just might jinx it, but he has been sleeping all night long for the past week or so… From about 11 pm to 8 am. GO BEN!! He is still sleeping in our room in his rocker but I think we are going to transition him into his crib soon. As for naps, they are just all over the place. Sometimes he will have a good 3 hour nap in the afternoon and then other times he will snooze for about 20 min and be good to go again!
Diet: Still just formula. We still have a month or two before we start introducing some different foods.
Loves: Social interaction. Watching Luke play. Reading books. Playing on his activity mat – rolling around and turning – we are SO close to rolling onto our tummy from our back! Eating. Swinging. Baby Einstein (just like brother).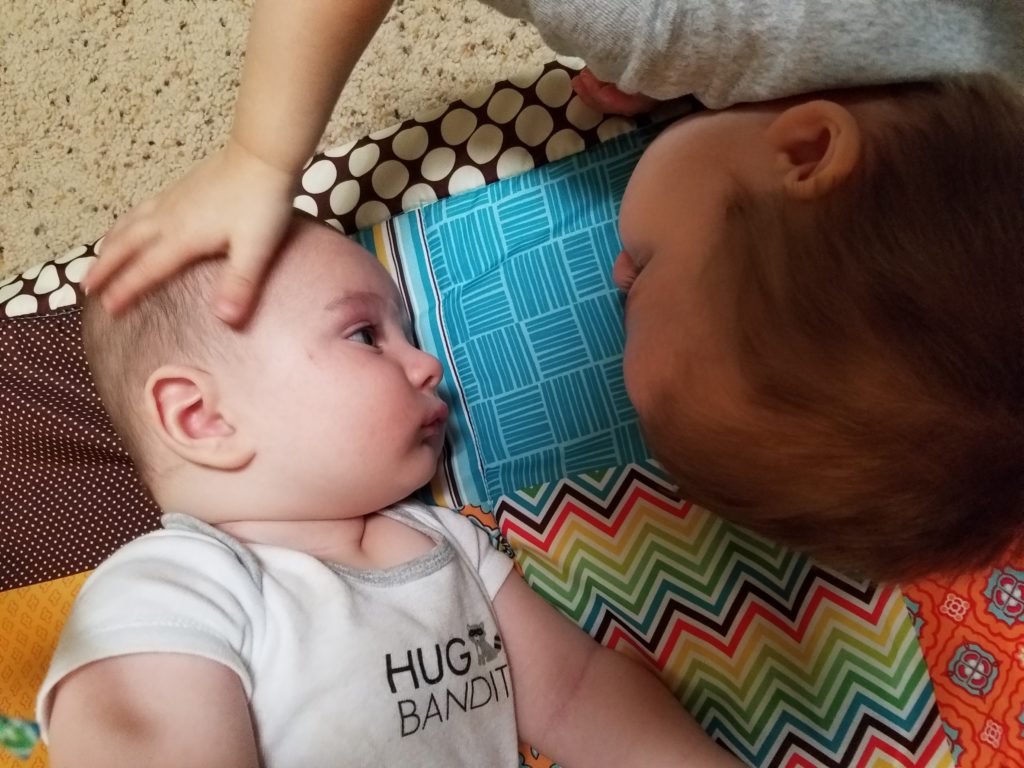 Dislikes: (Still) being put down. Being hungry.
Other Random Things:
He is such a champ at all the football games/church/other outings we have taken him to. We truly are enjoying this age because he is content to be held, still not mobile, and has such a laid back personality. I am trying to soak up this sweet time as much as I can because it is fleeting and soon we will have two toddlers running around. THAT is going to be fun…