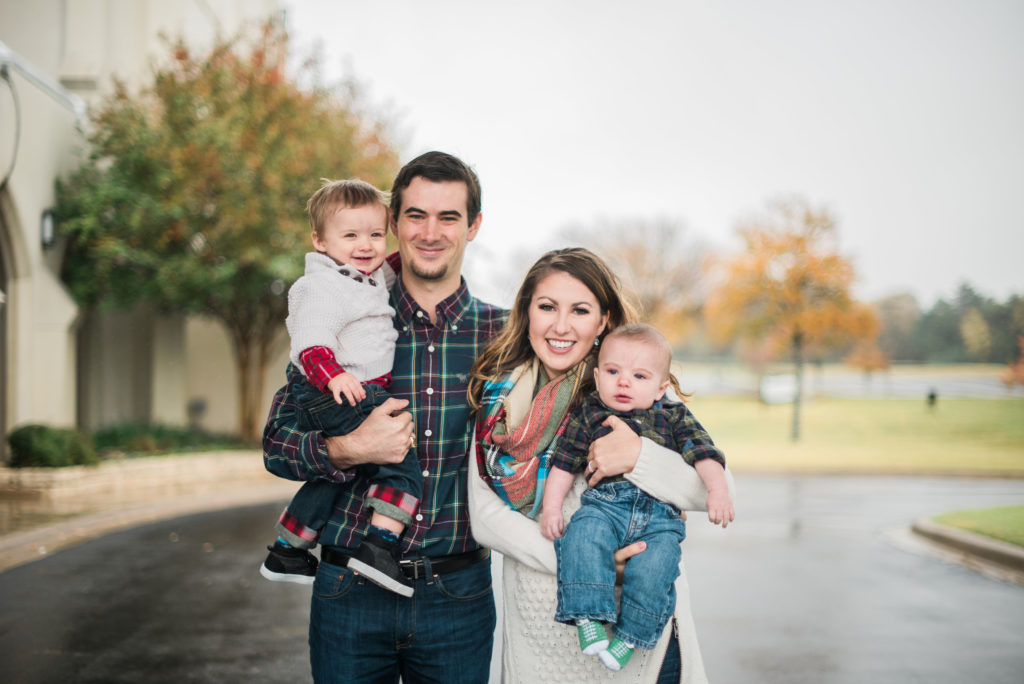 MERRY CHRISTMAS FROM THE MELINES! This was our Christmas Card Photo for 2016 and I thought I would just share it with everyone! 🙂
I have been itching to get back to blogging after so much time off! It wasn't intentional but we were just. so. busy. While I have a little bit of time, I figured I would recap our Christmas and New Year's! Go grab a cup of coffee or some popcorn because its going to be a long [picture heavy] post! 😉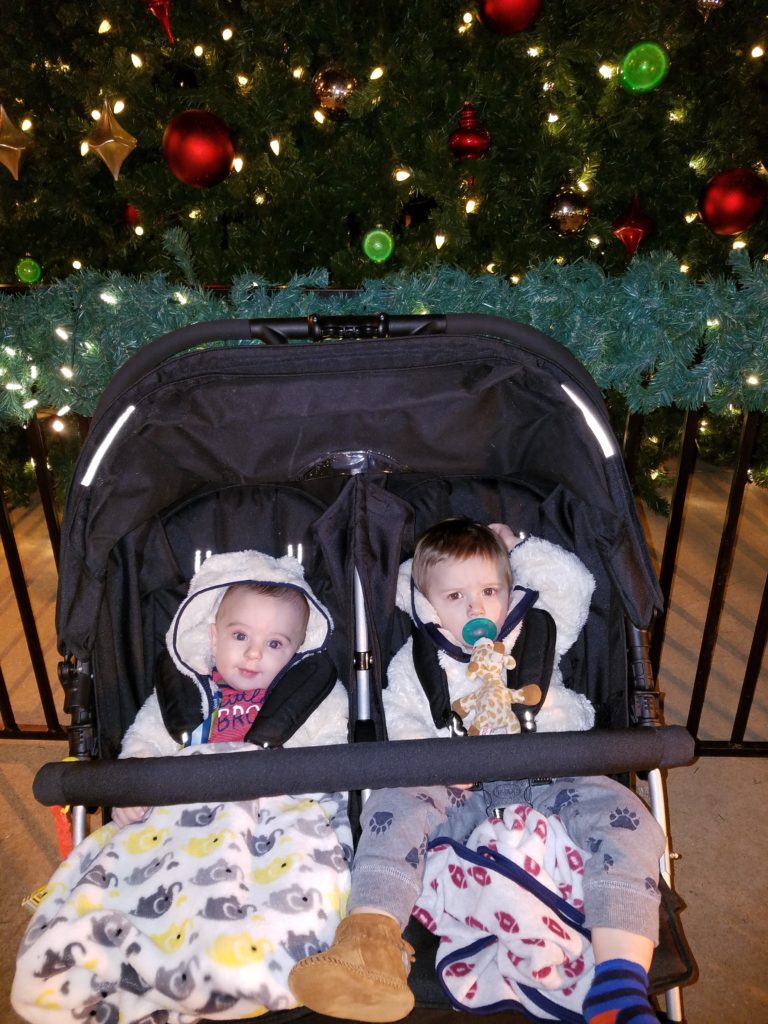 We kicked off our Christmas week with a walk around Town Square with it being all lit up for Christmas. I LOVE Town Square when it is decorated for Christmas!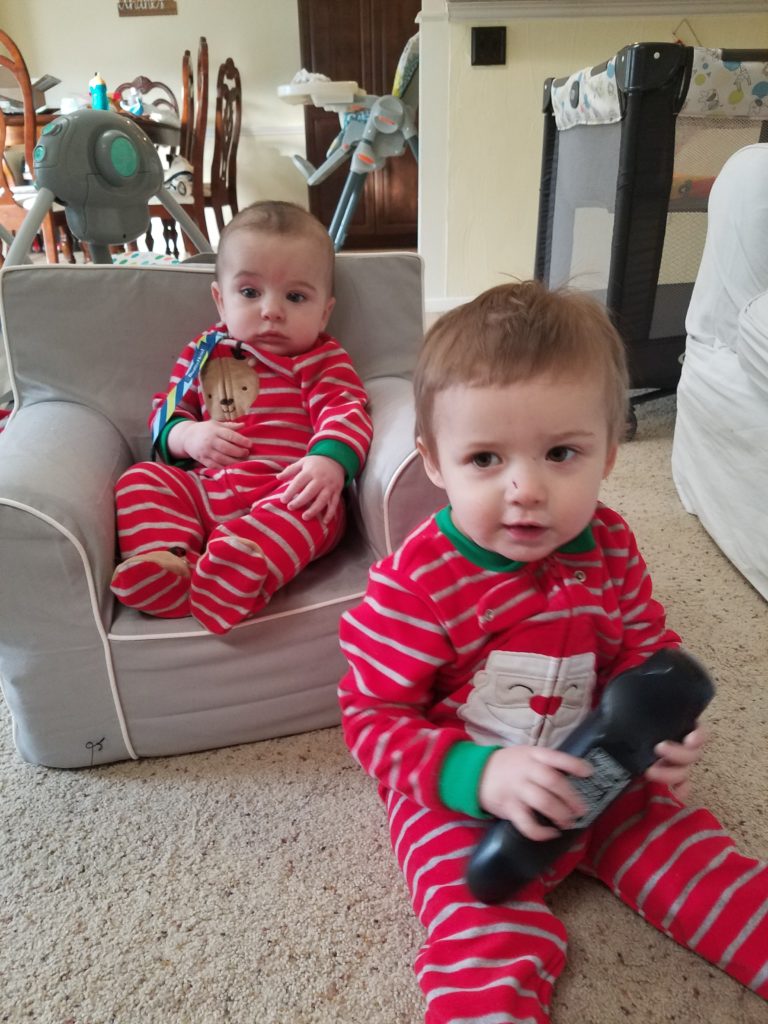 My attempt of getting a pic of these two in Christmas pajamas… Desperate times call for giving Luke a remote to play with!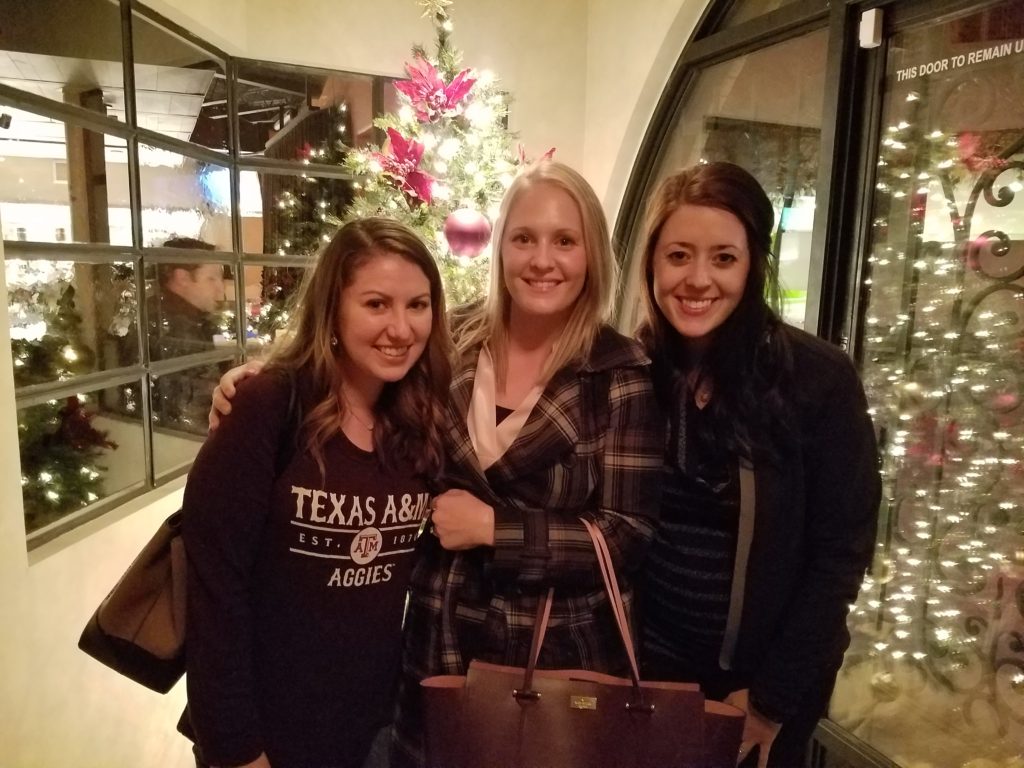 David and I were lucky enough to meet up with my former work BFFs (and husbands) for dinner in Dallas. Ladies, I think we need to make this a tradition!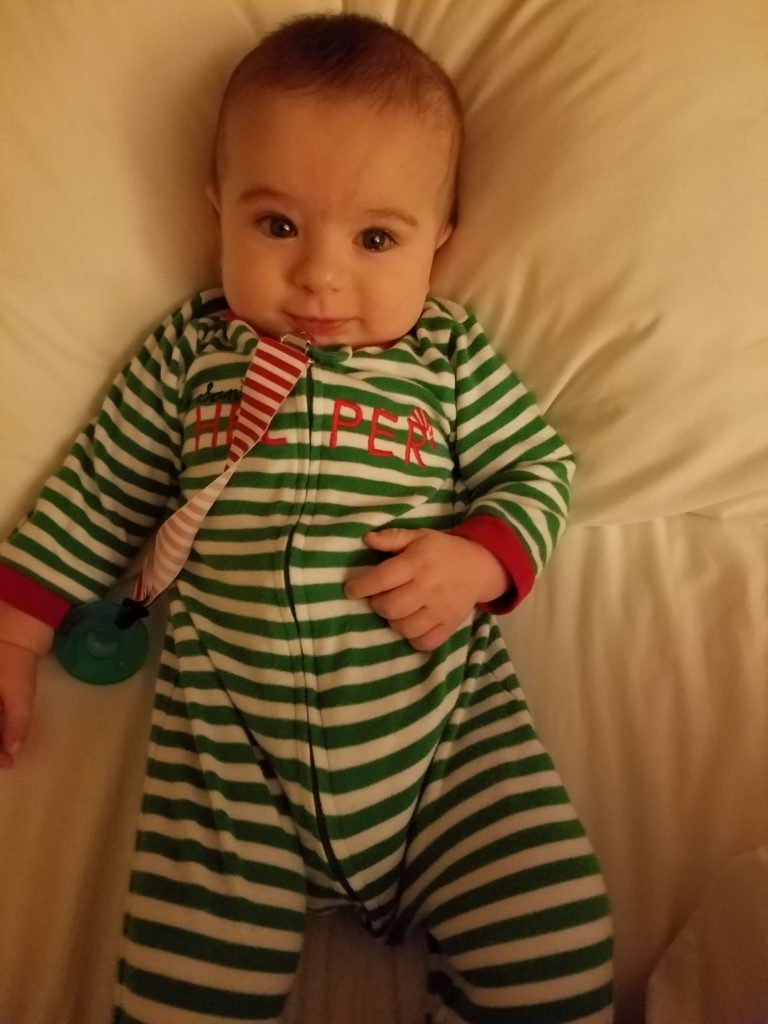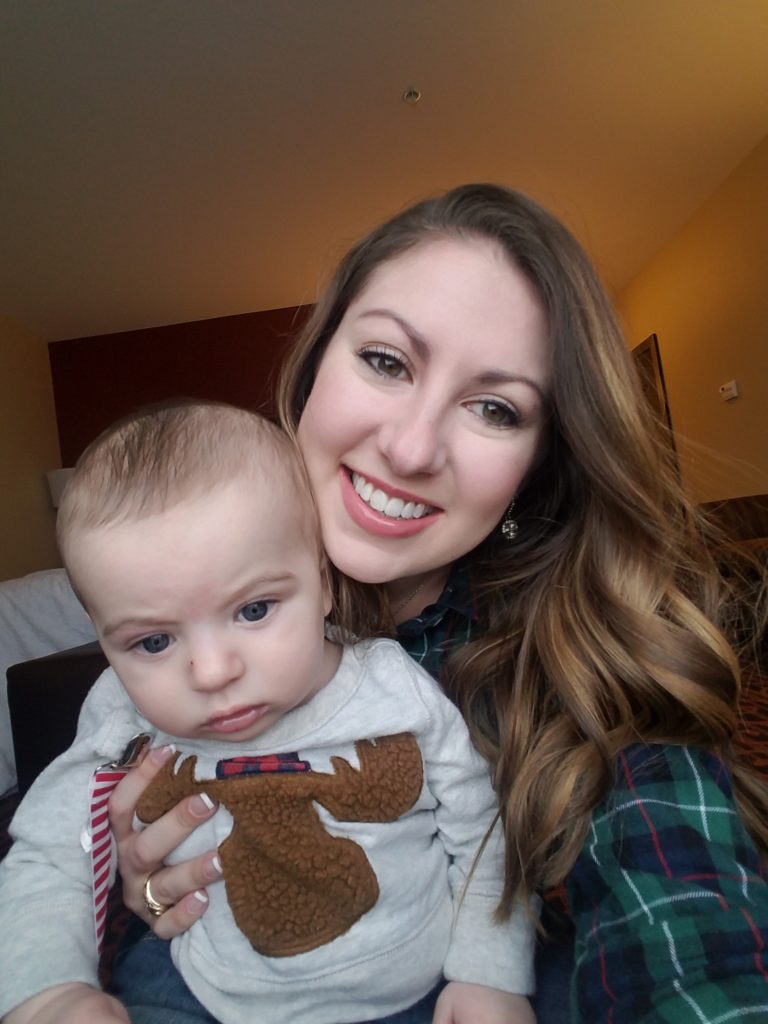 On Christmas Eve Eve, we travel to Temple/Belton area for our Christmas with David's mom's side of the family. We have the best time there and Ben was our little charmer while Luke was non-stop exploring PaPa's house! (P.S. Wearing Apple Cider LipSense here)
Our ride back home on Christmas Eve consisted of Luke playing with his new treasure from his stocking..over and over and over again! haha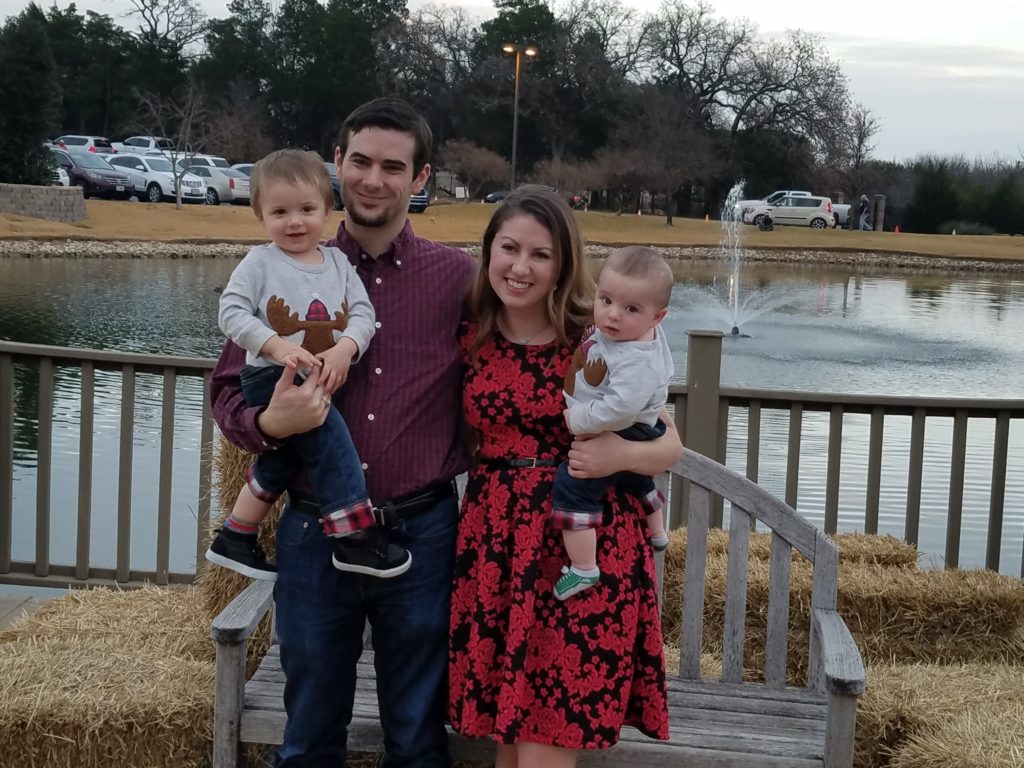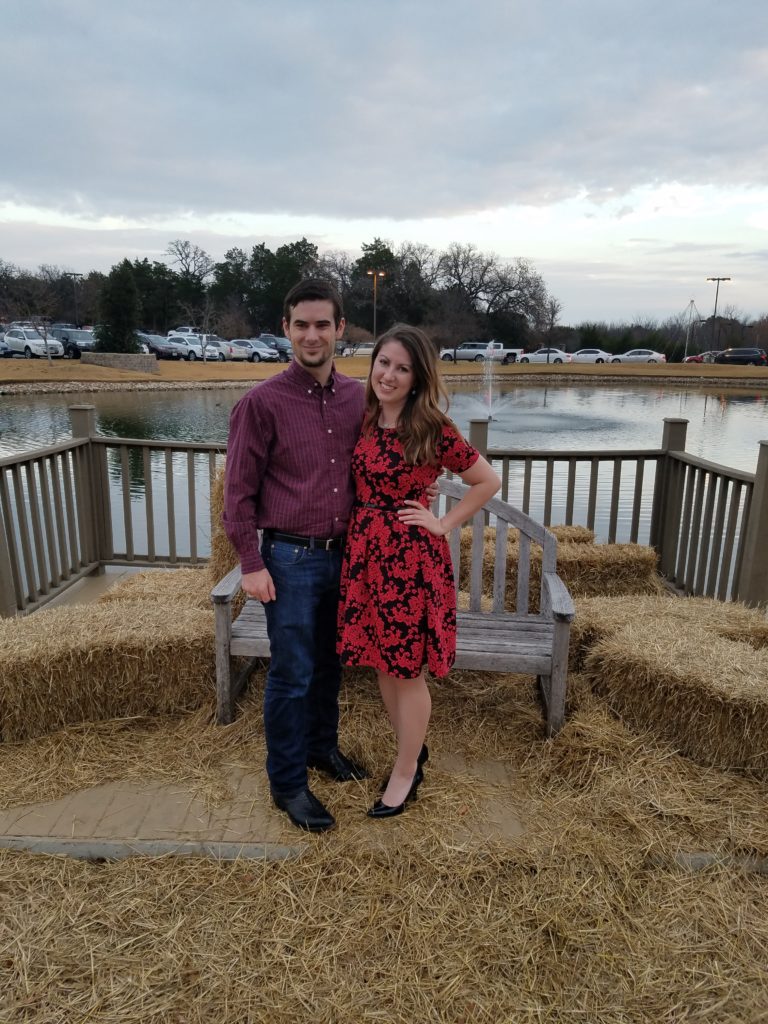 Our annual tradition of going to Christmas Eve at our church and we just had to take a picture on "our deck". David actually built this deck/stage for his Eagle Scout project his senior year of high school, brought me here to show me on our first date, and proposed here on Christmas Eve 5 years prior. (P.S. my dress is LuLaRoe)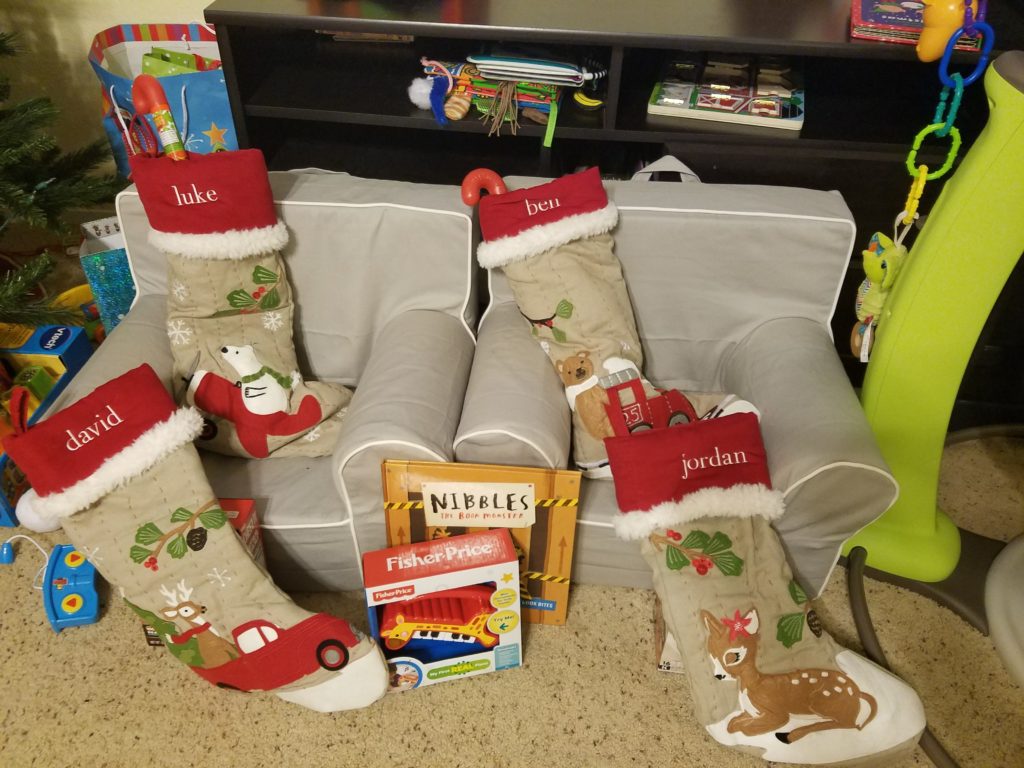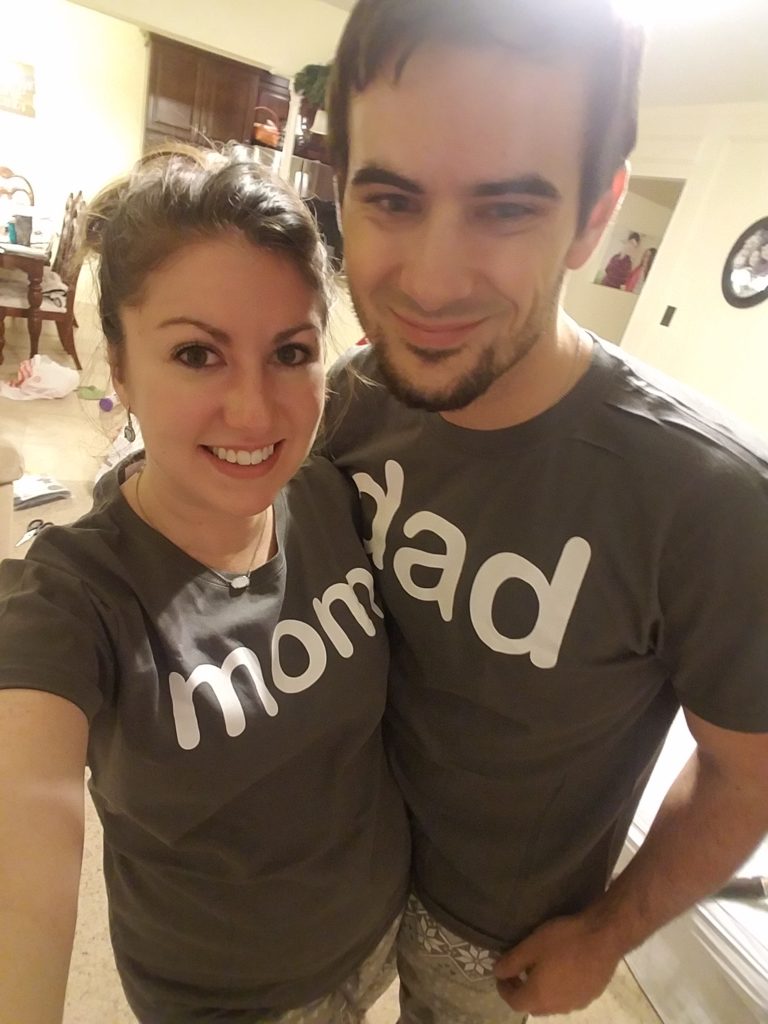 SANTA CAME!!! And we wore our new pajamas my parents gave us to wrap gifts late into the night…
I am so in love with our Pottery Barn Kids Stockings which are currently ON SALE! If you are searching for stockings for next year, check them out here.
Our Christmas consisted of breakfast & opening gifts at my parent's house (no pics there because we were so busy!) and then headed over to my Grandma's house where we play games, read the Christmas Story and open gifts. My cousin Lauryn was in charge of games this year and she did a great job coming up with them! This one was hilarious! Mom and Dad against each other! 🙂 They have one minute to pick up as many candy canes as possible with only the candy cane in your mouth…somehow my dad won!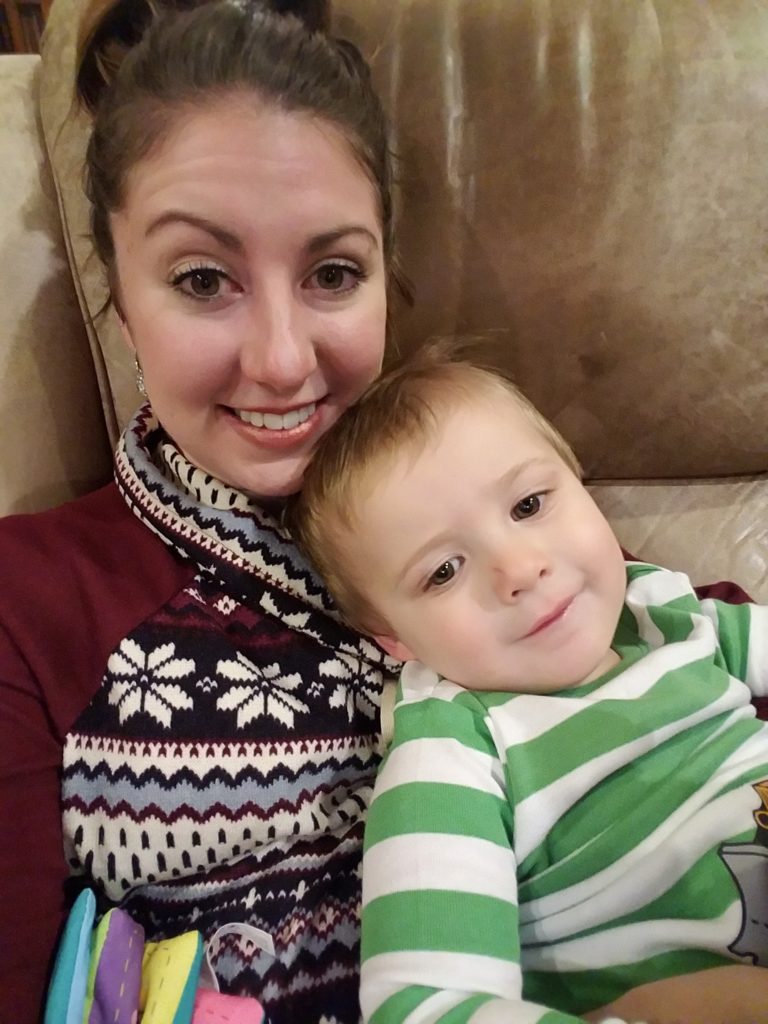 After my Grandma's house, we head over to David's parents house or BeBe and Grandpa's house now 🙂 We played, opened gifts, and have an incredible meal of steak, baked potato/sweet potato, and salad. For dessert, we eat an apple pie with ice cream and a butter brandy cream sauce on top. OH MY GOODNESS. my fave. Luke seemed to have had a very good, yet busy, Christmas!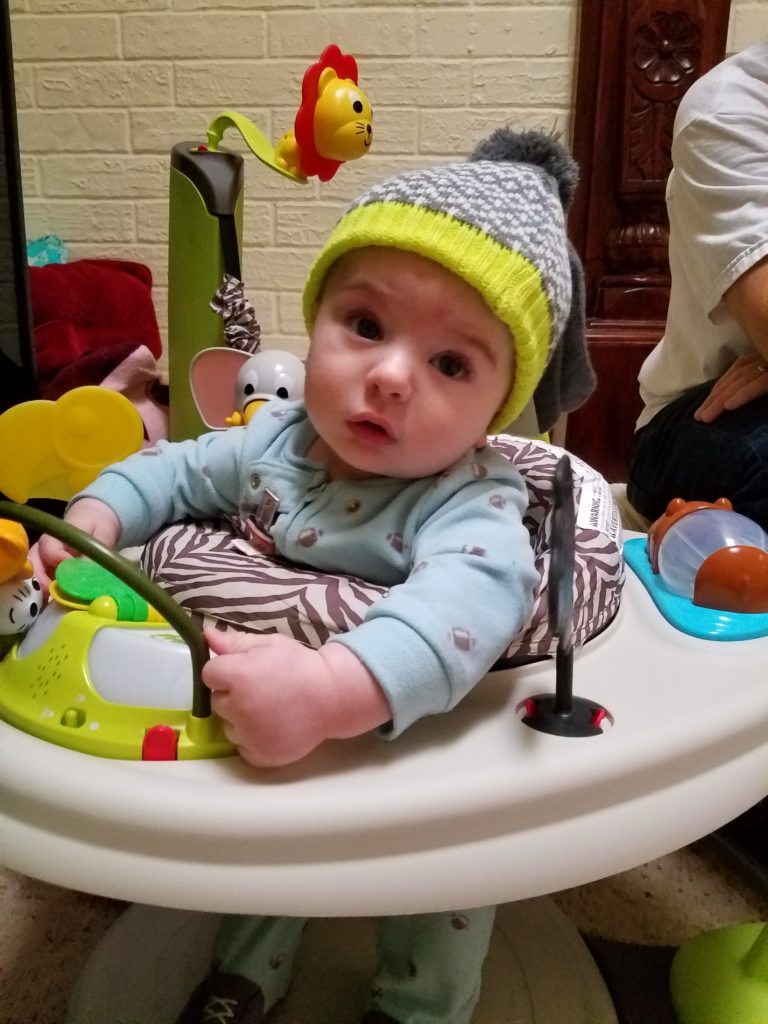 Benny Boo in his new beanie from Santa.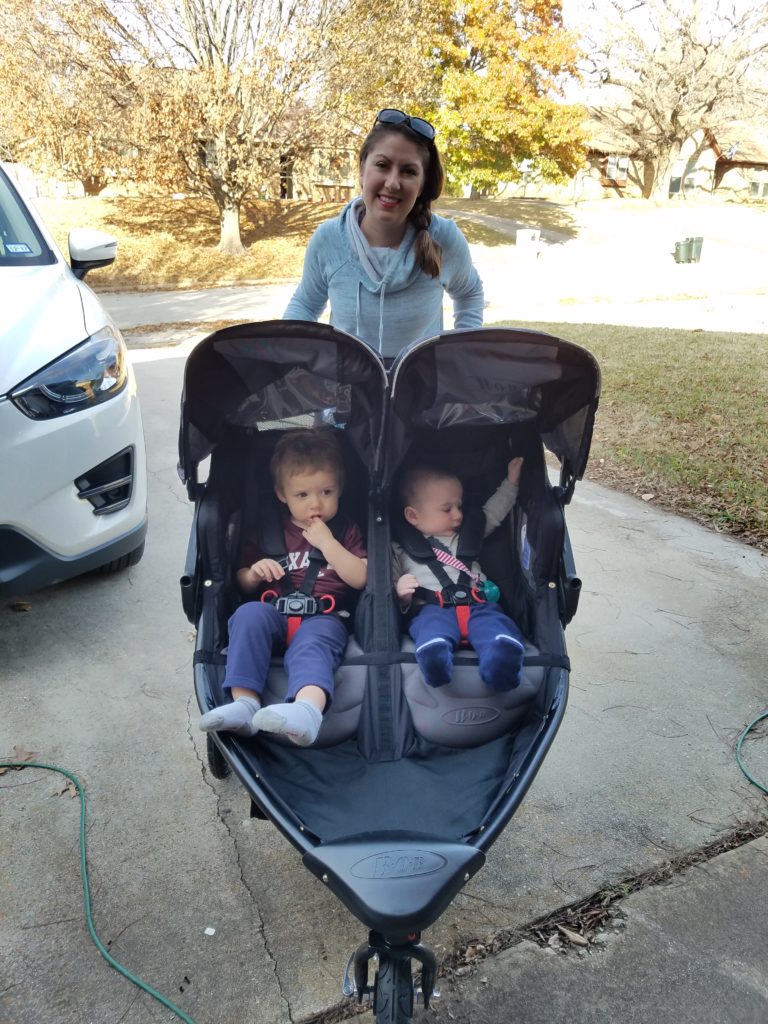 We had a few days to relax and pack before heading to the family ranch and so I just HAD to break out our big Christmas gift. LOVE IT. This stroller is a BEAST but it is so easy and smooth to maneuver! I can't wait for it to warm up a bit outside and go for a long walk!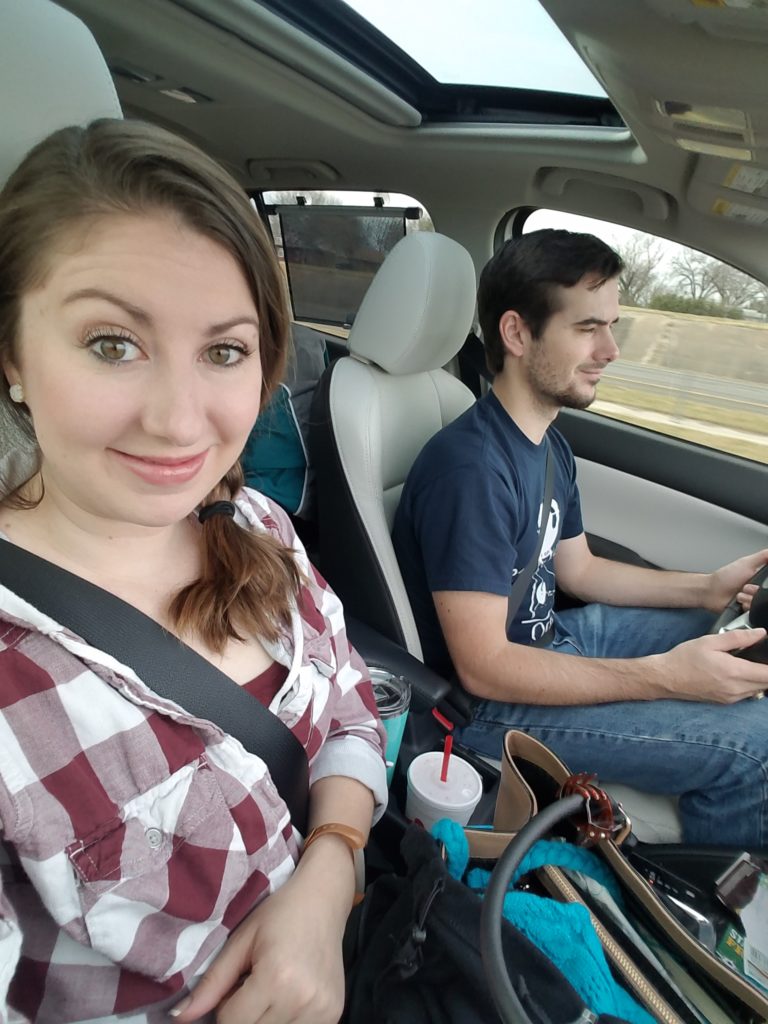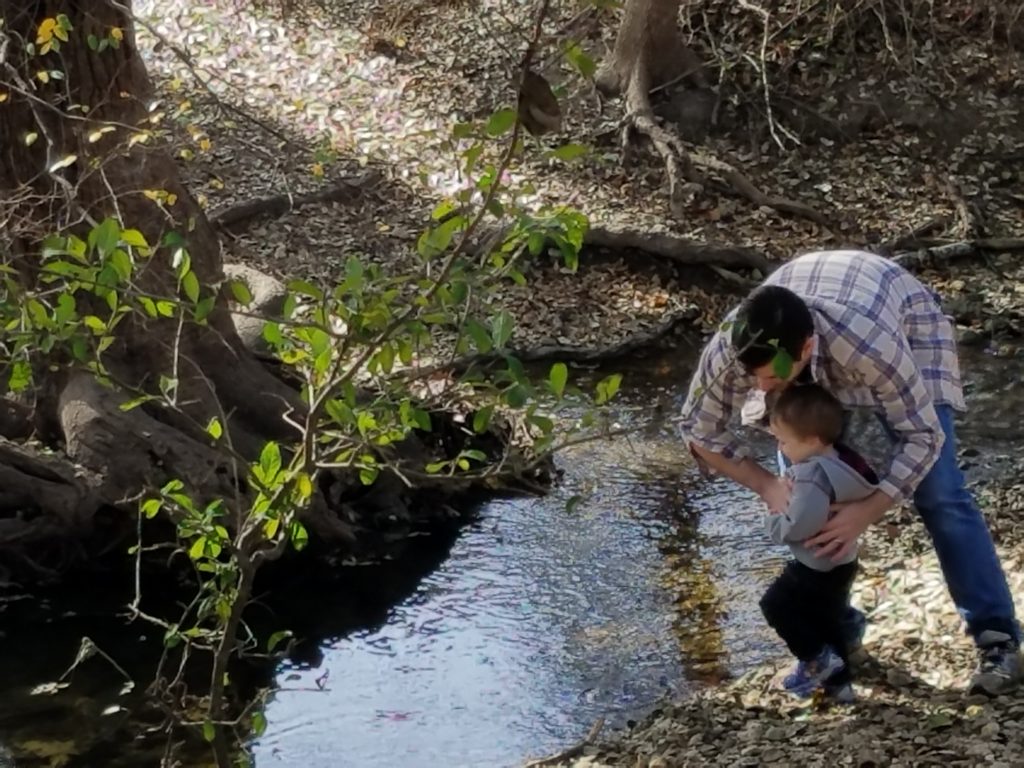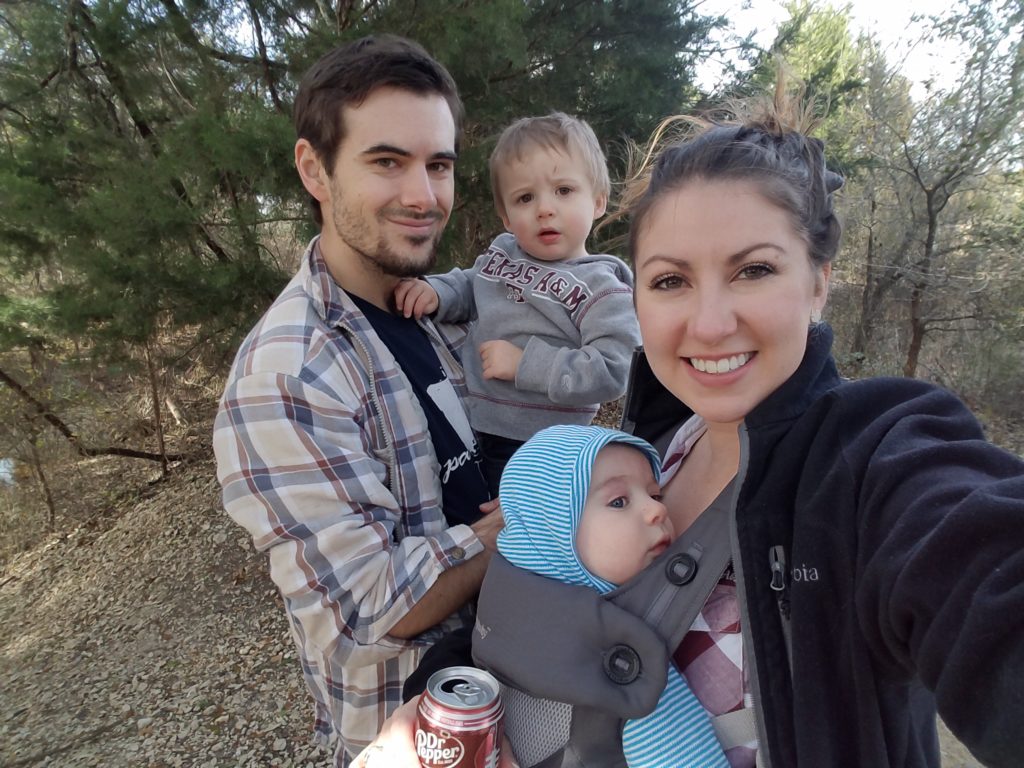 David and I celebrated our four year anniversary at the ranch and the boys LOVED being outside!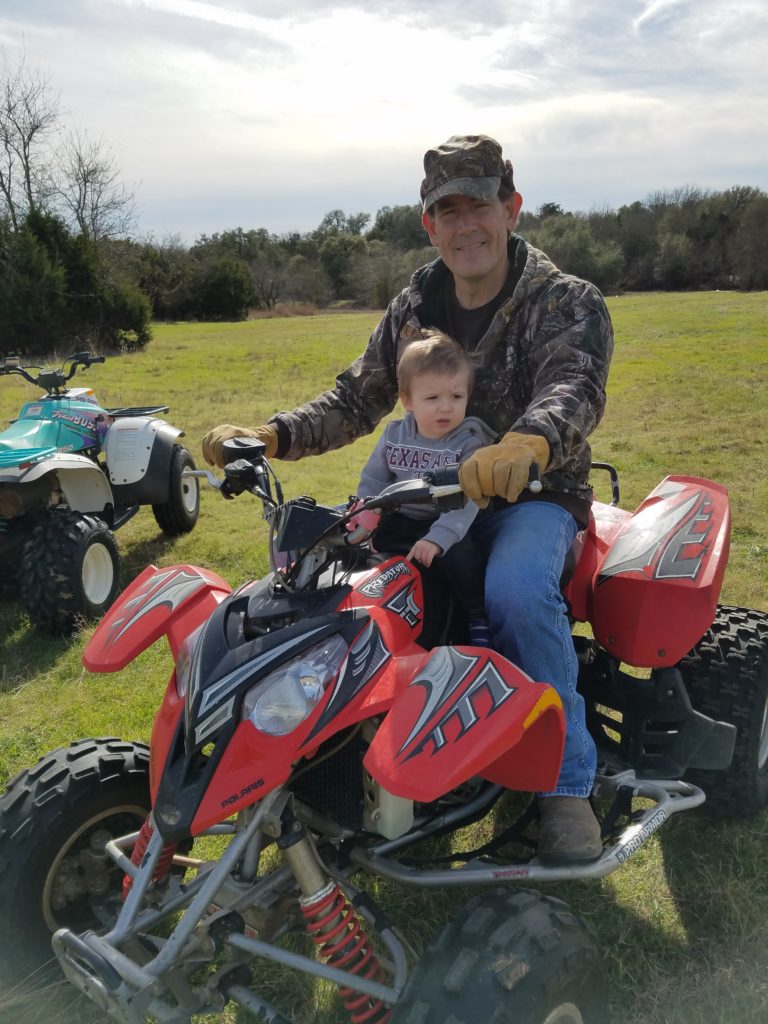 I think Luke had a blast riding on the four wheeler and whined anytime it stopped!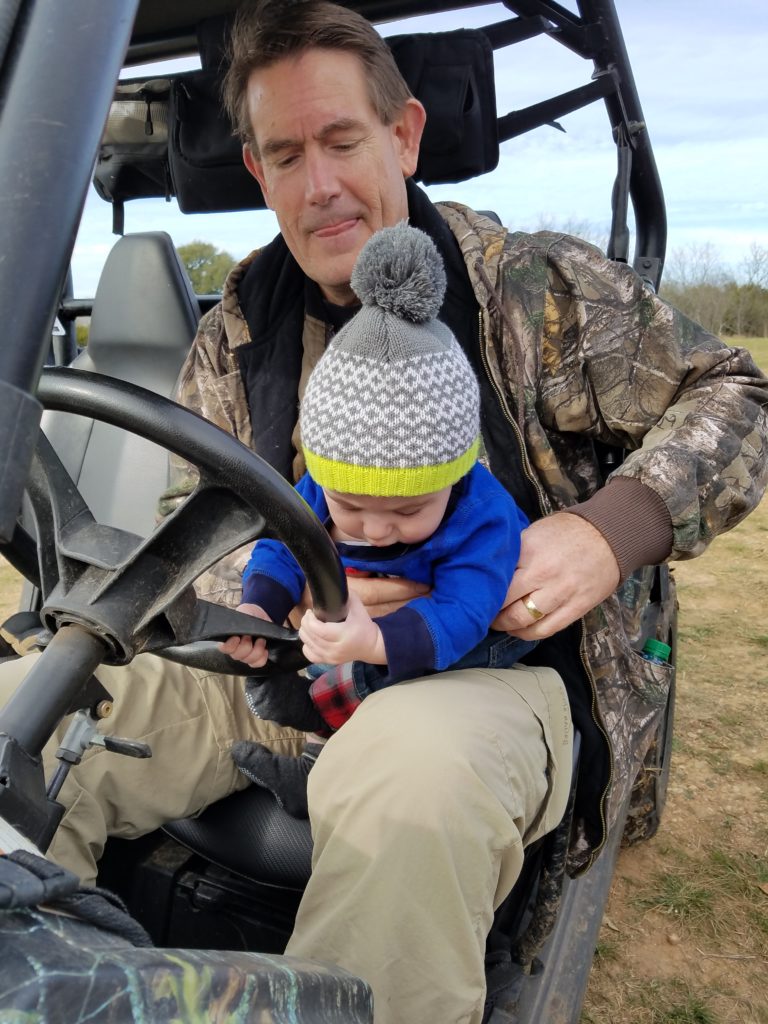 Ben got in on the action too with "driving" the Razor 🙂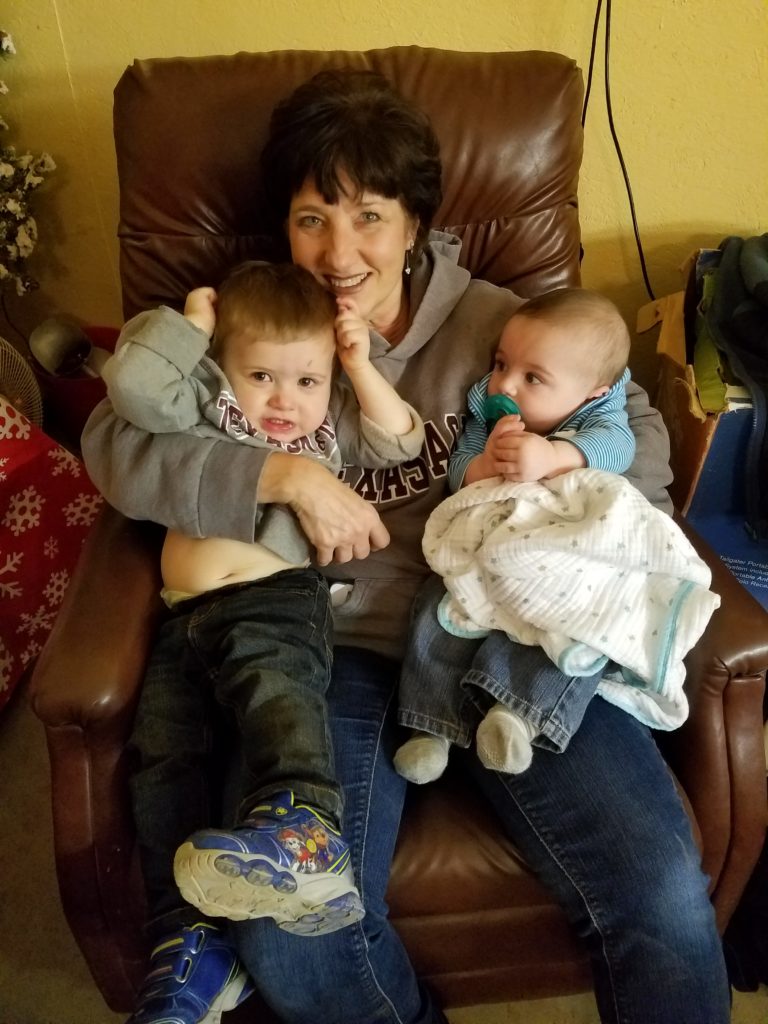 Our boys got some quality BeBe time!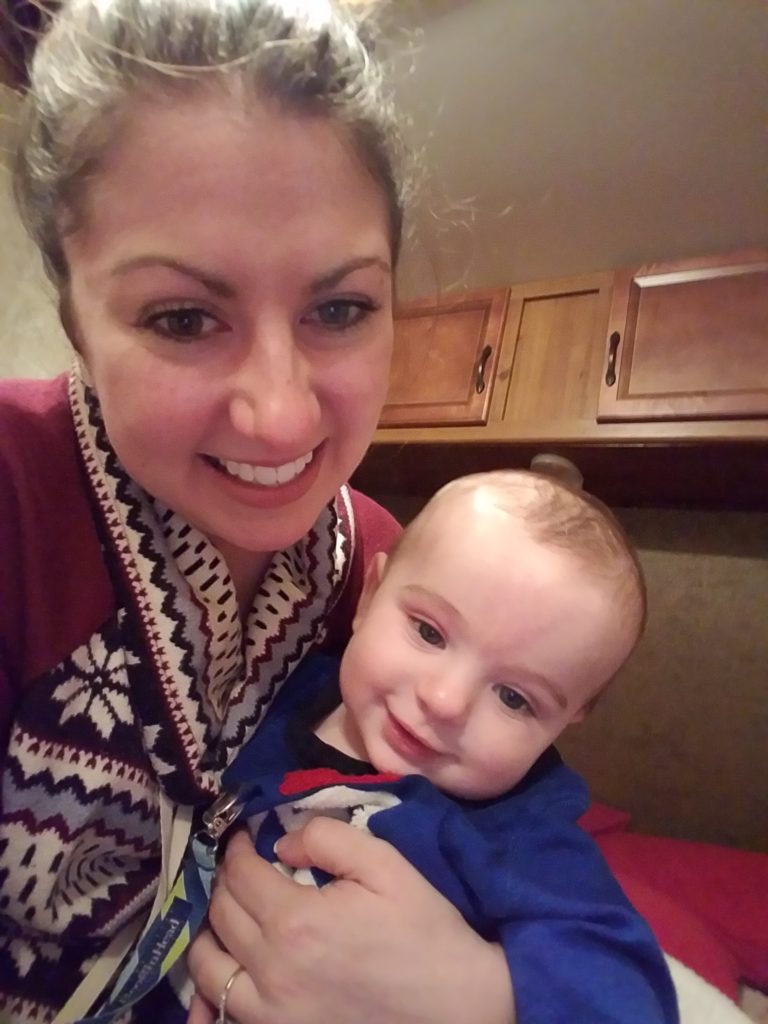 Ben's first New Year's Eve! 🙂
In our family, we have two (more like 6) countdowns.. We have one at 10 for the ones who want to go to bed early…and we do it in English, Spanish, German, Irish?..I think one year we did it in Pig Latin… haha Then we do one at midnight too. This video is from our midnight one. We all stand around the campfire, countdown, and then throw our glitter confetti! Oh and I don't have any photos of myself, but we wear crazy hats or tiaras, bead necklaces, and the kids get glow sticks. The McNamara New Year's Party is no joke.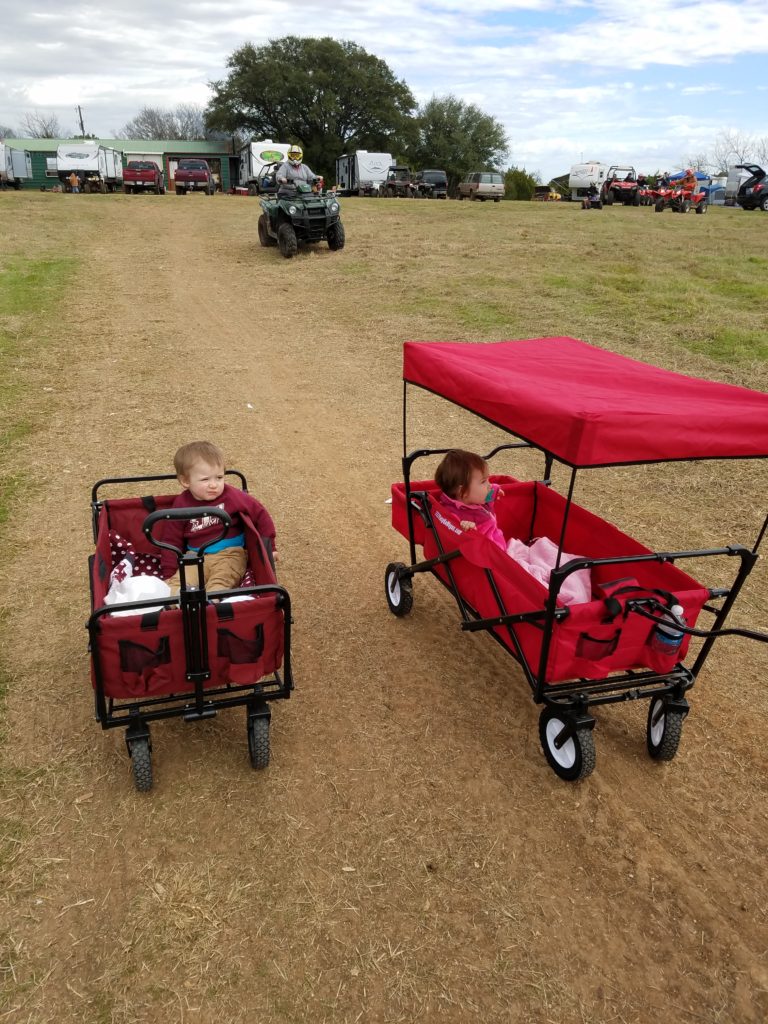 On New Year's Day, we took these two pampered children on a walk… The prince and princess in their royal carriages haha! That's our "camp" in the background with the cabin, tons of campers & trucks, tents, and four wheelers.
The Parade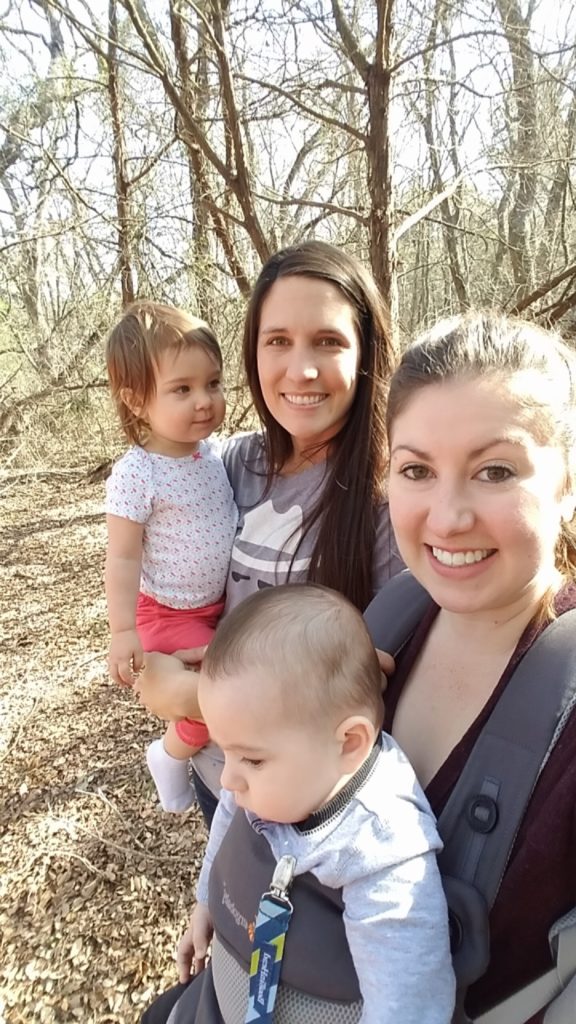 Madelyn & her Aunt Natty, Me and Ben 🙂
After the walk, I loaded the boys up and headed home! We had just a great holiday but I'll be honest when I say I was ready to get back into our normal swing of things. Except for Daddy going back to work…haha
Hope everyone had a great Christmas and New Year and may 2017 be the best year yet!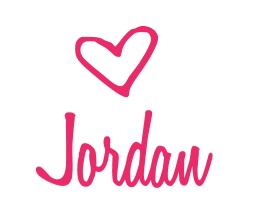 P.S. SHOUT OUT to the Birthday Girl, Mariah!!! We love you so much Ri and are missing you like crazy!