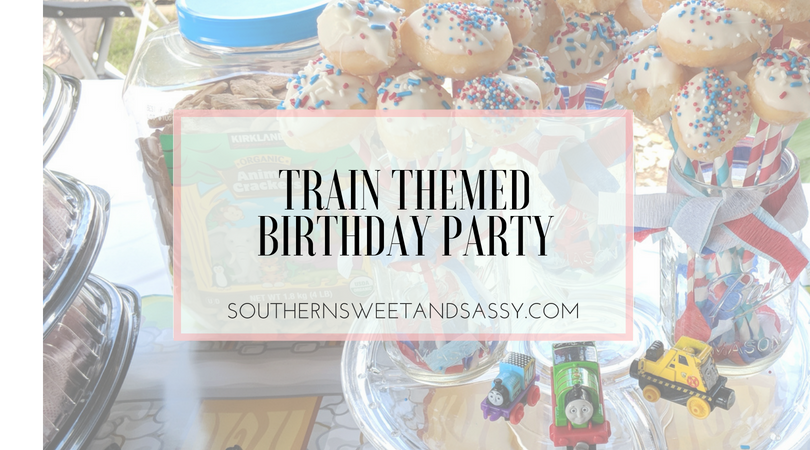 Having two boys 13 months apart can be tough most days out of the year, but being able to have a combined birthday party for a two and three year old is a piece of (birthday) cake. After the last birthday party – Luke's first birthday being 9 months pregnant – I needed two whole years to recover from that! I went a little crazy and decided I wanted to make the cake and everything…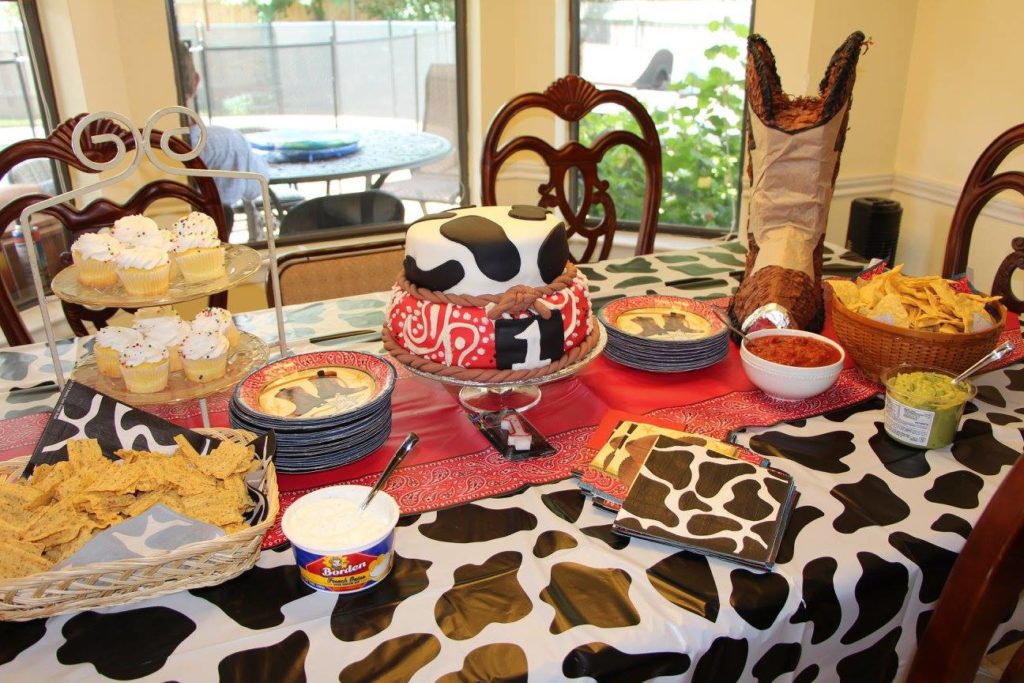 So. Big.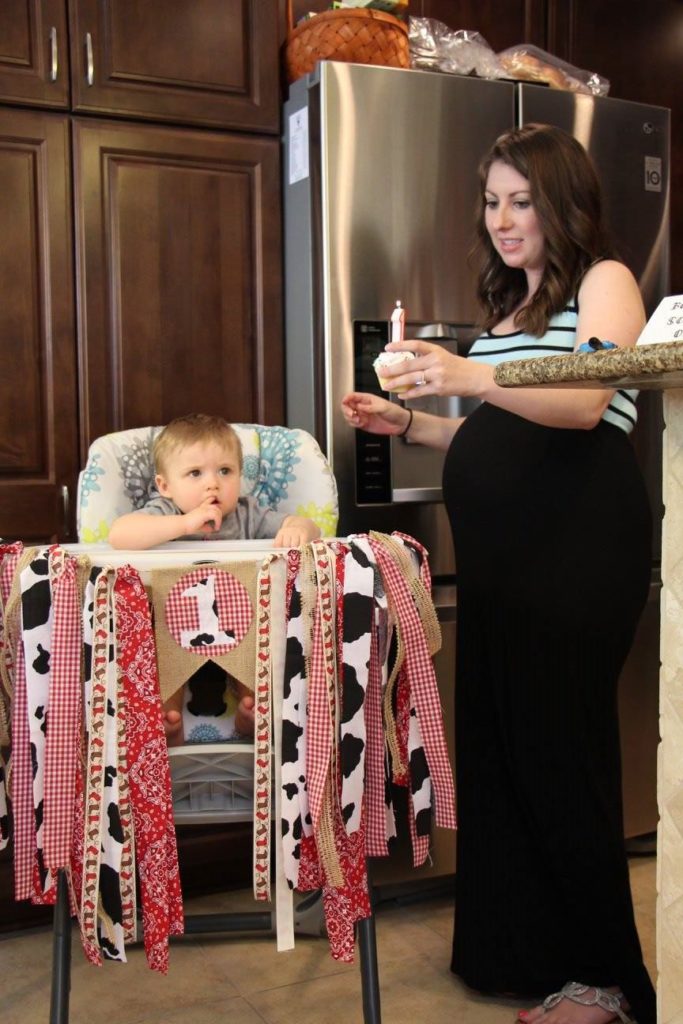 So this time around, I decided to keep it simple, easy and just relax.
Disclosure: Please note there are affiliate and referral links within this post which means I may receive a small commission if you make a purchase with no additional cost to you. Thank you for supporting me and my blog!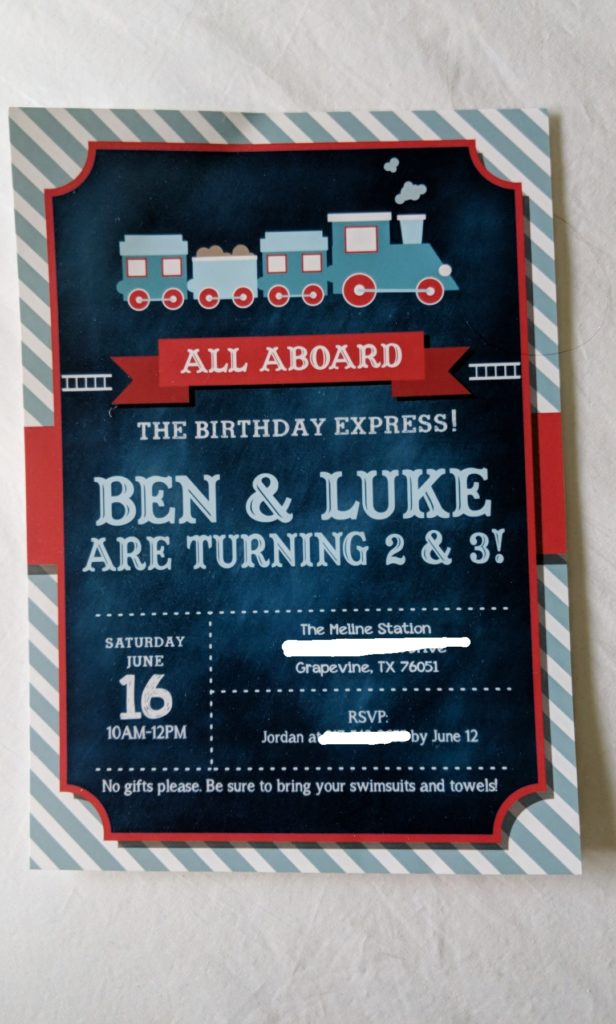 We scheduled it for mid-morning so we wouldn't be burning up in the middle of a Texas summer afternoon, before the kids got overly tired and wouldn't interfere with afternoon naps, and so we wouldn't have to serve a full meal…gotta keep it real here 😉


As for food, we ordered Chick-Fil-A chicken minis, heated up mini quiche from Costco, a big container of Animal Crackers, a little trail mix, and donut holes cake pops for "birthday cake". The donut holes were super simple to make. I ordered a few dozen donut holes from Krispy Kreme, dipped them in melted white chocolate and then put sprinkles on top. I used cute striped straws as the sticks and displayed them in mason jars. Easy for kids (and parents) to eat on the go!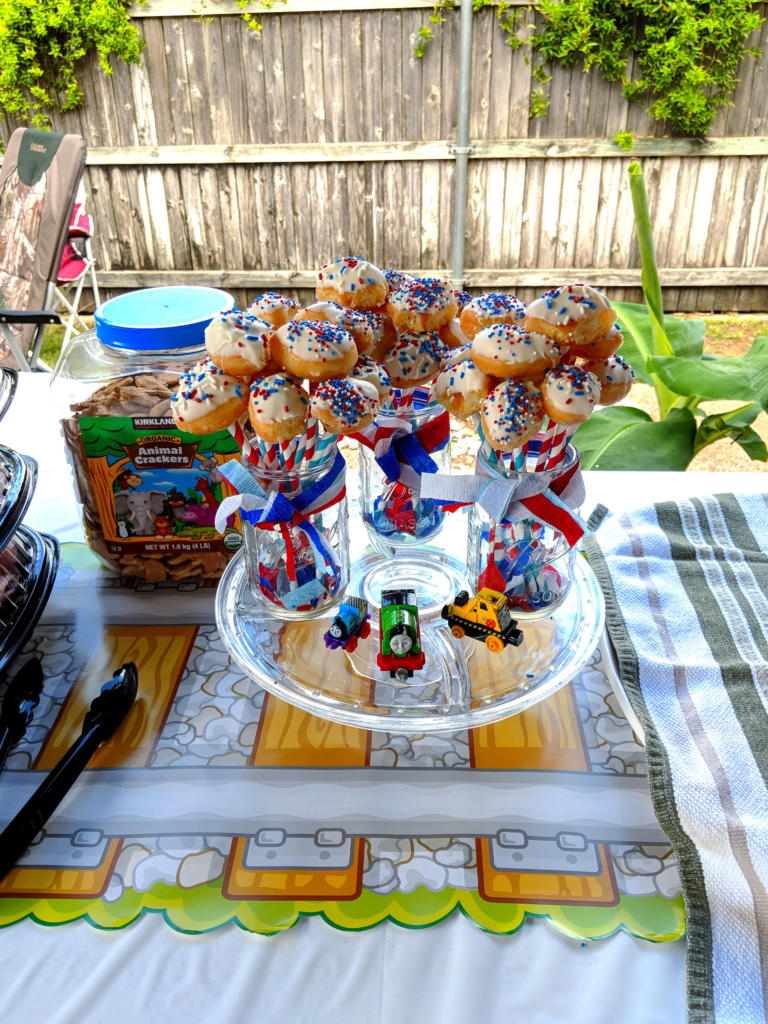 Pro tip: use their toys as part of the decor! 😉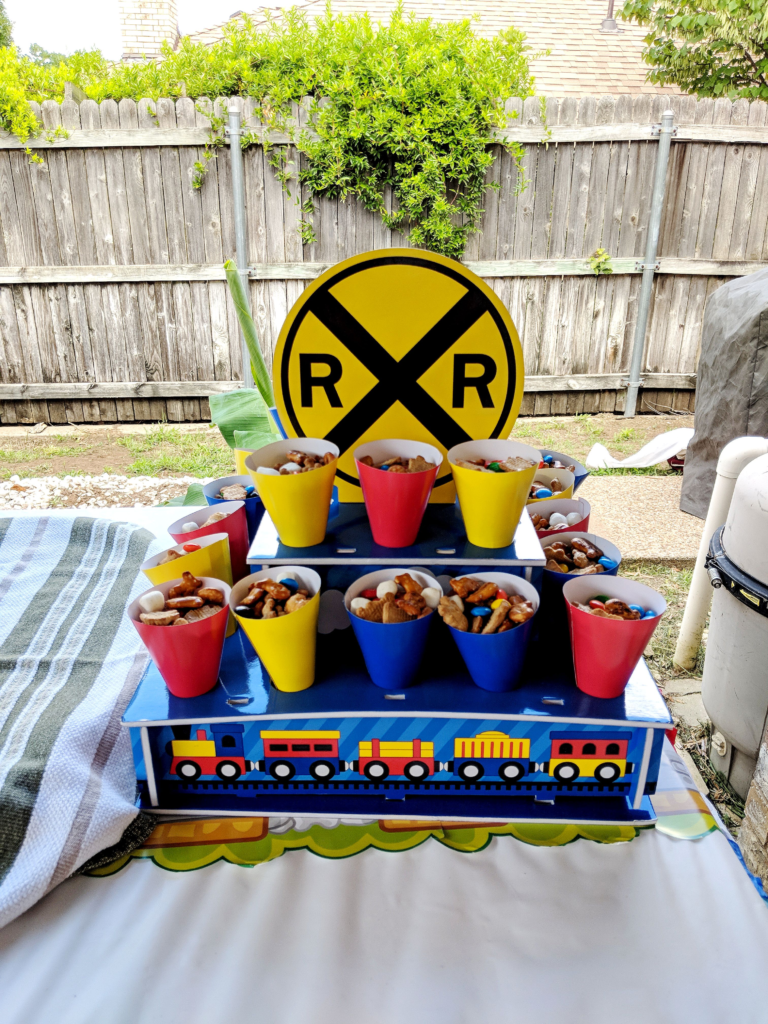 Choo Choo Trail Mix: Teddy grahams, pretzel goldfish, M&M's and marshmallows.
This needs to be mixed up right before the guests arrive or the marshmallows with dry out and the rest of the crackers will get soggy.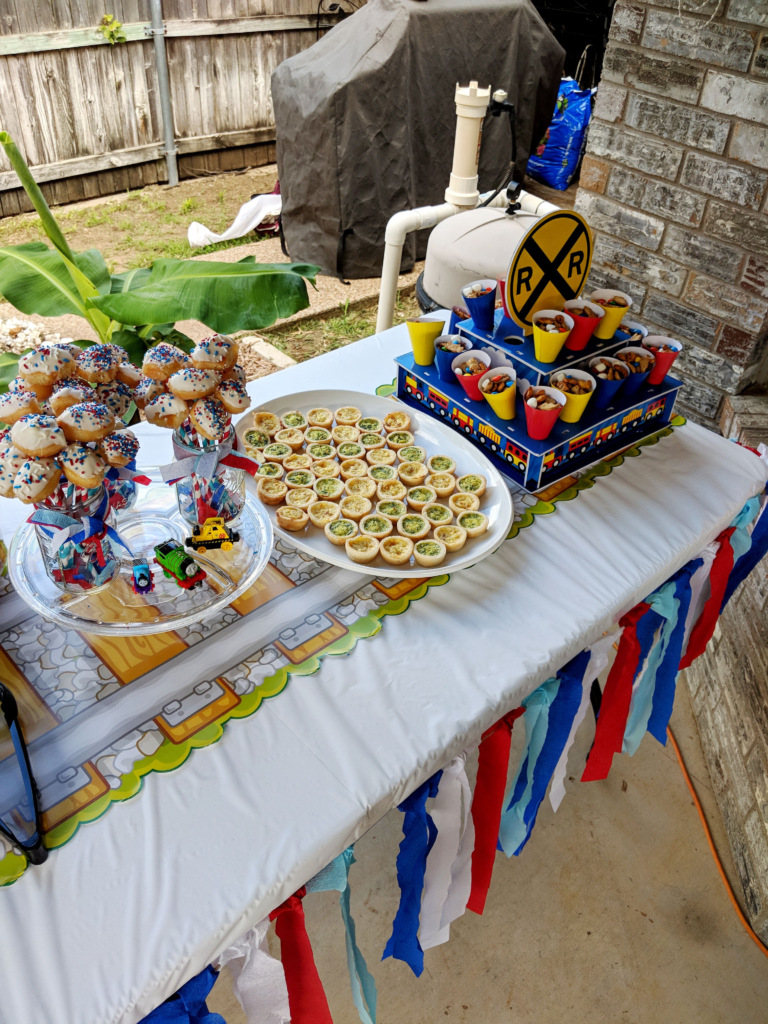 For entertainment, we had the pool, lots of pool floaties, our water table (a huge surprise hit), and we rented an inflatable water slide. It was totally worth the rental fee because the kids (and adults) loved it! I will most definitely do this again for the boys parties in the future. If you are in the Dallas/Fort Worth Area, I totally would recommend Let's Jump Rentals.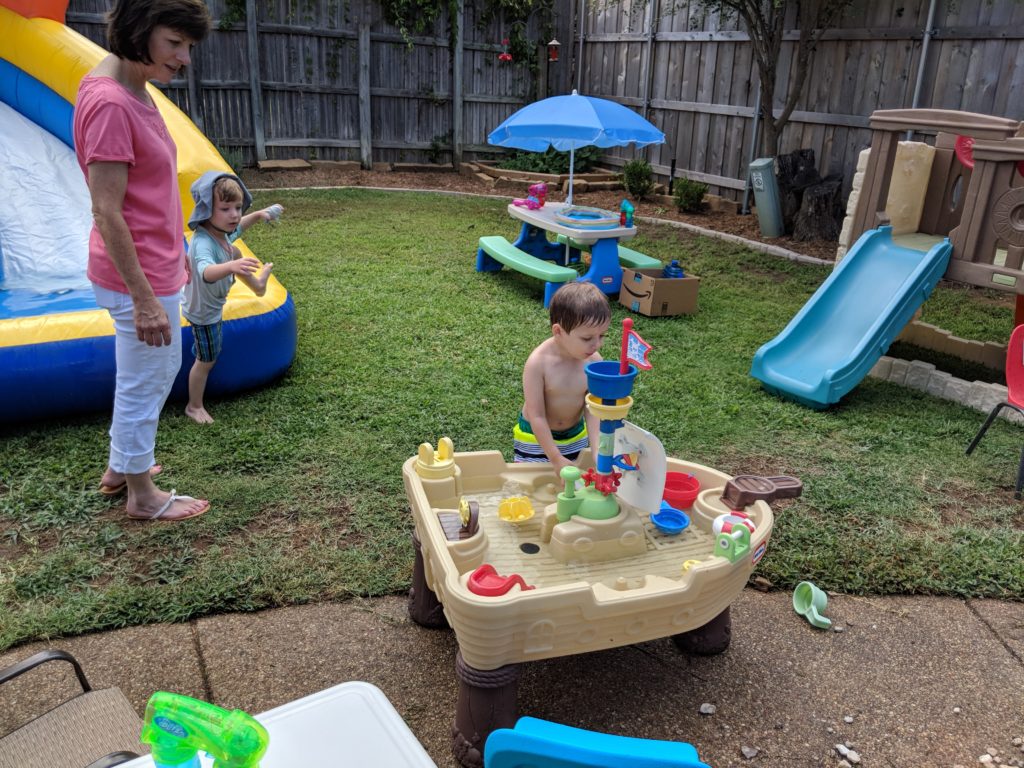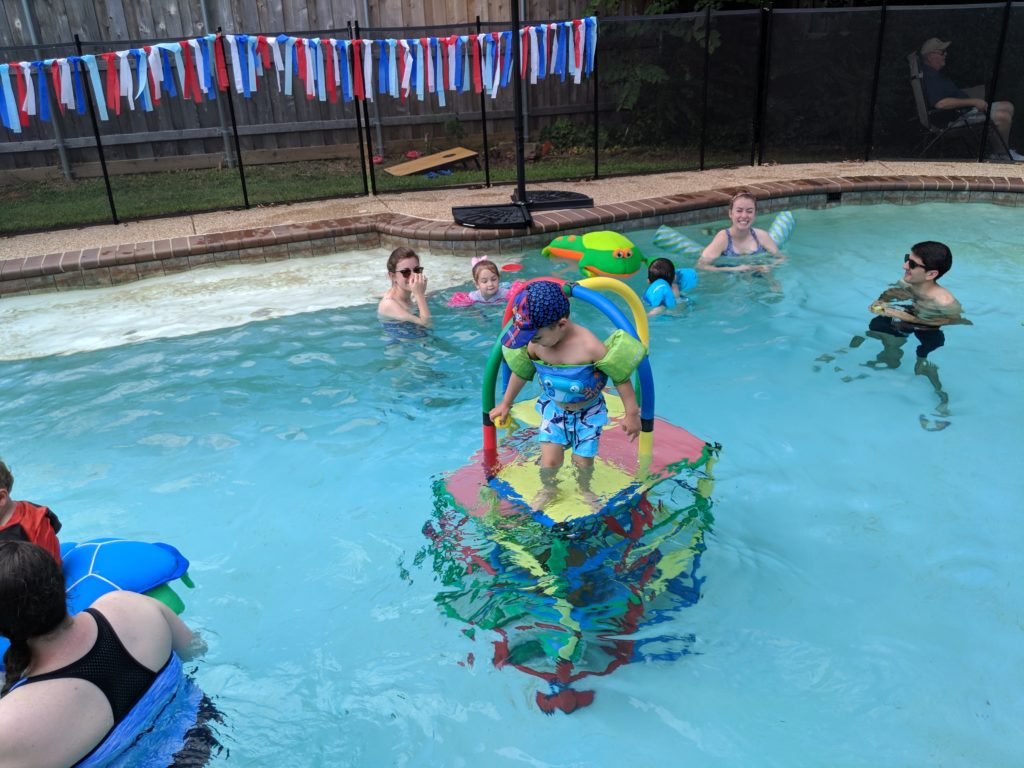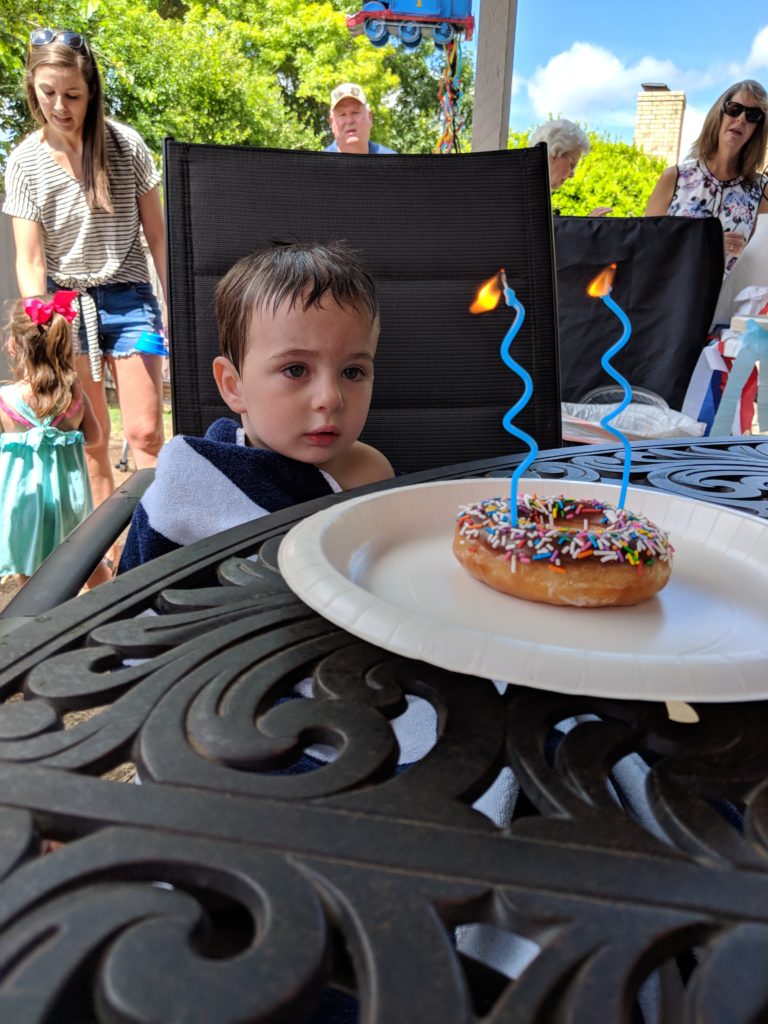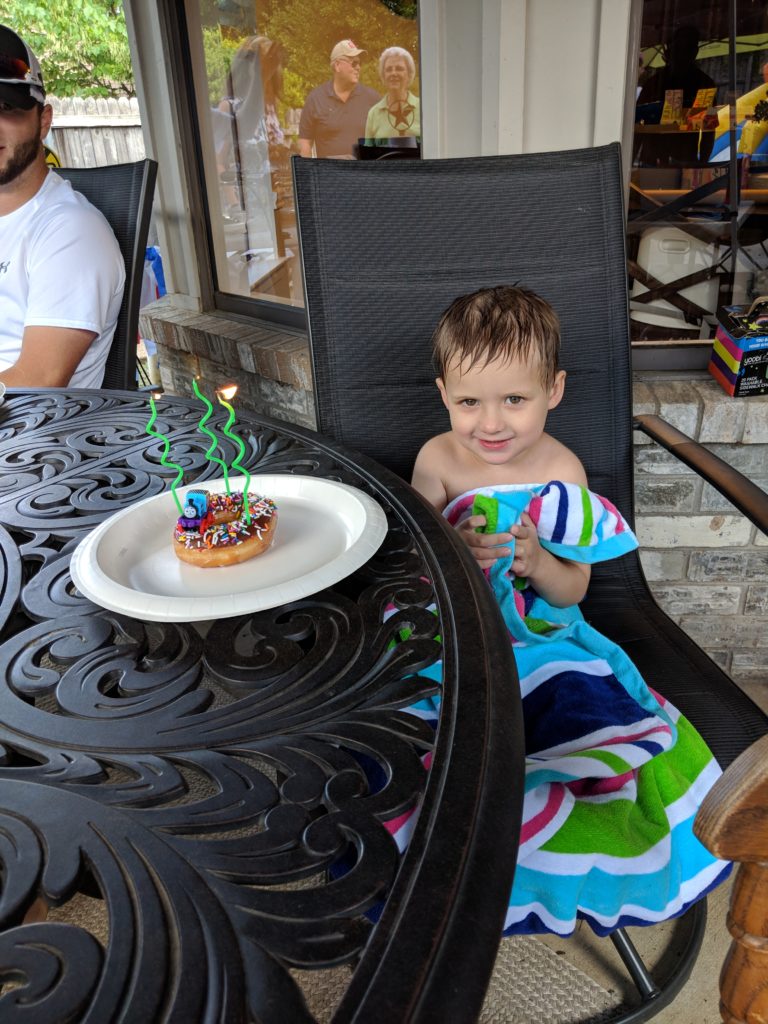 I can't believe I didn't get any photos of the inflatable… just videos. oops!
Train Decor: Oriental Trading Company
Invitations: custom made here
Pirate Ship Water Table: here
Picnic Table: here
Slide: here
Patio Chairs: No longer available but these are similar
Patio Table: similar here, here