Happy Saturday, y'all! If you are anything like me, your TV is tuned into college football right now.
Luke is just feeling crummy and teething like crazy so we are laying low this weekend after being gone the previous few weekends. Currently, I have laundry going, dinner in the crock pot and two sleeping babies (whoop!). In between folding/putting away laundry and taking care of two little boogers, I am planning on watching some big games this afternoon. Alabama vs. Ole Miss, Ohio State vs. Oklahoma and of course, the big one: Texas A&M vs. Auburn. 🙂
To make things even more interesting, I'm going to be doing a little BootyBall workout thanks to the girls of Tone It Up.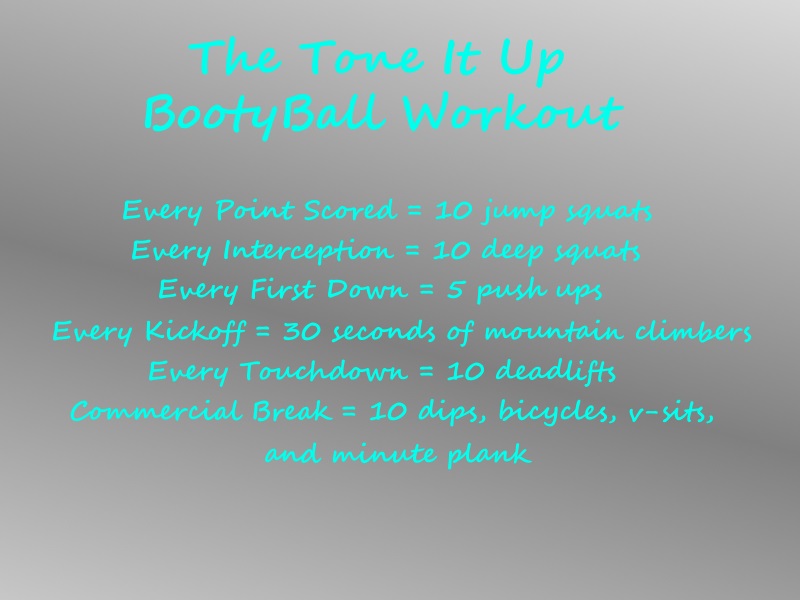 There you have it! Join me in working out to a great football game today. Depending on how the game goes, I might be VERY sore. Hey, no pain, no gain, right?
Have a great weekend and Gig 'Em Aggies! BTHO Auburn.