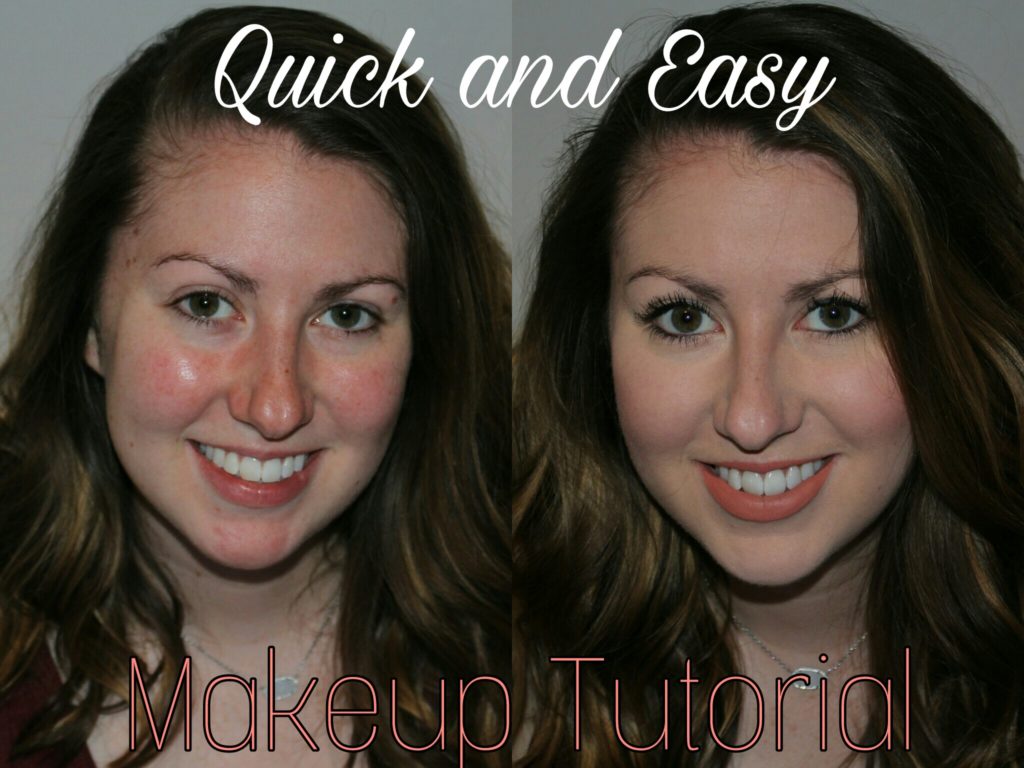 With two busy boys, gone are the days of leisurely putting makeup on… It is now a race against the clock…or when Baby Einstein is over!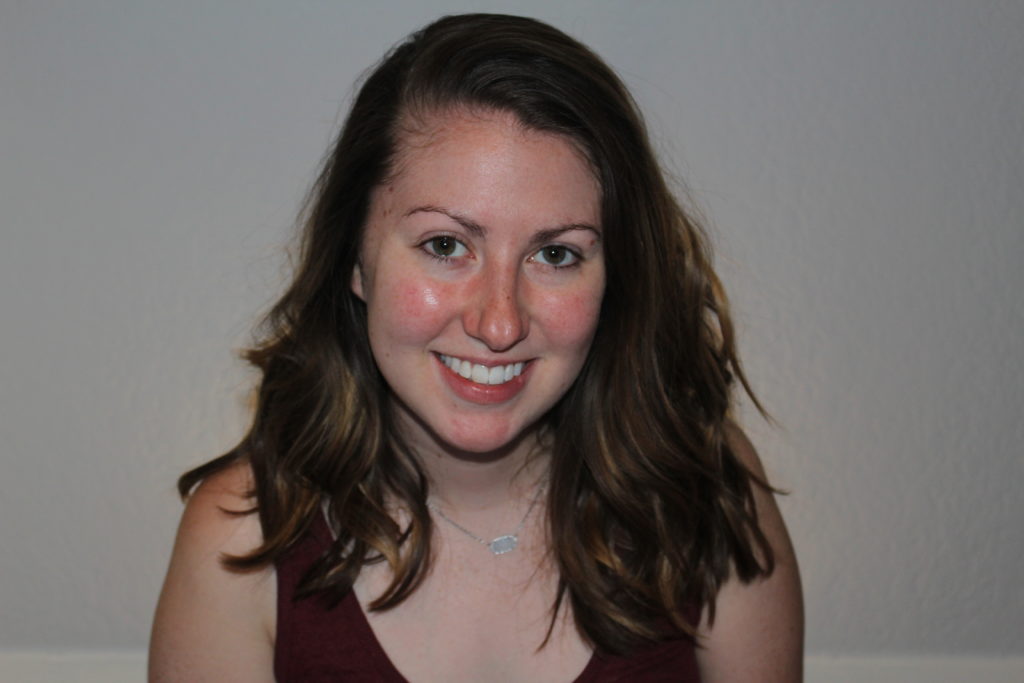 Yikes…hello scary face! As you can see, I struggle with redness and therefore, I really hate going au naturale.
First things first, I moisturize with Philosophy's Hope in a Jar and spritz on some Mac Fix+. I put on some Olay Ultimate Eyes under my eyes to brighten this area up.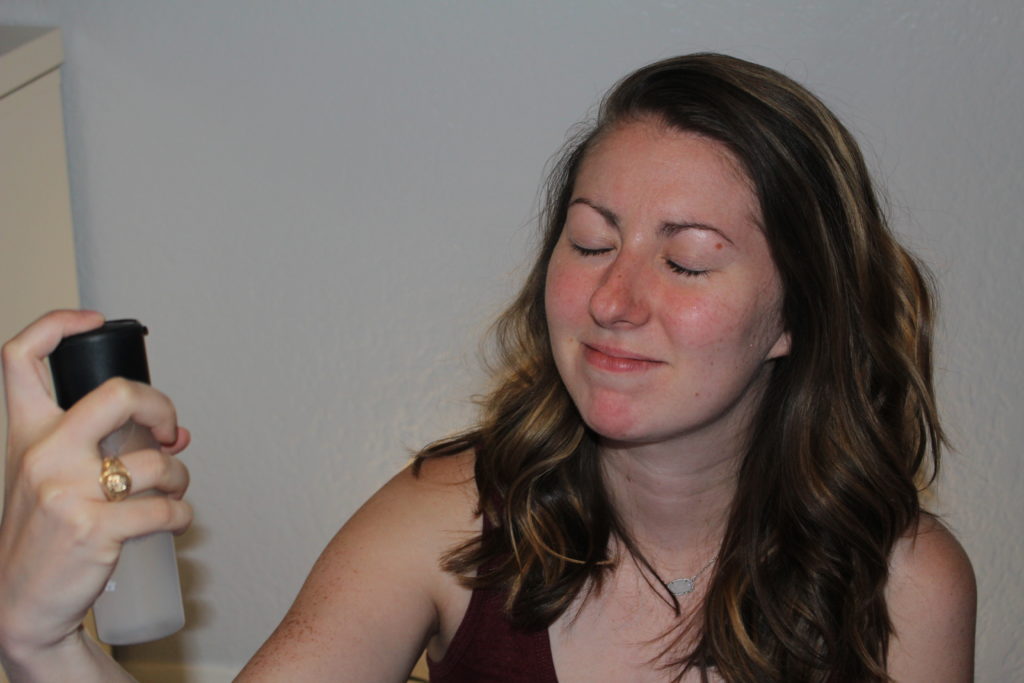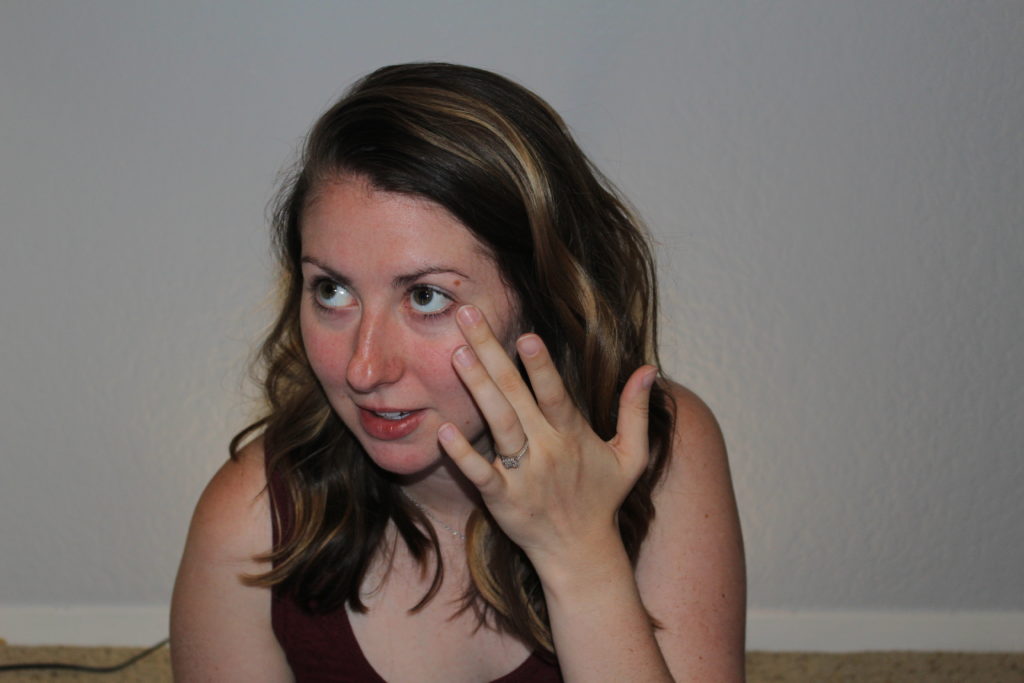 Next, I put on primer. I have been using Per-fekt skin perfection gel for over two years now and is smoothes my skin and reduces my pores.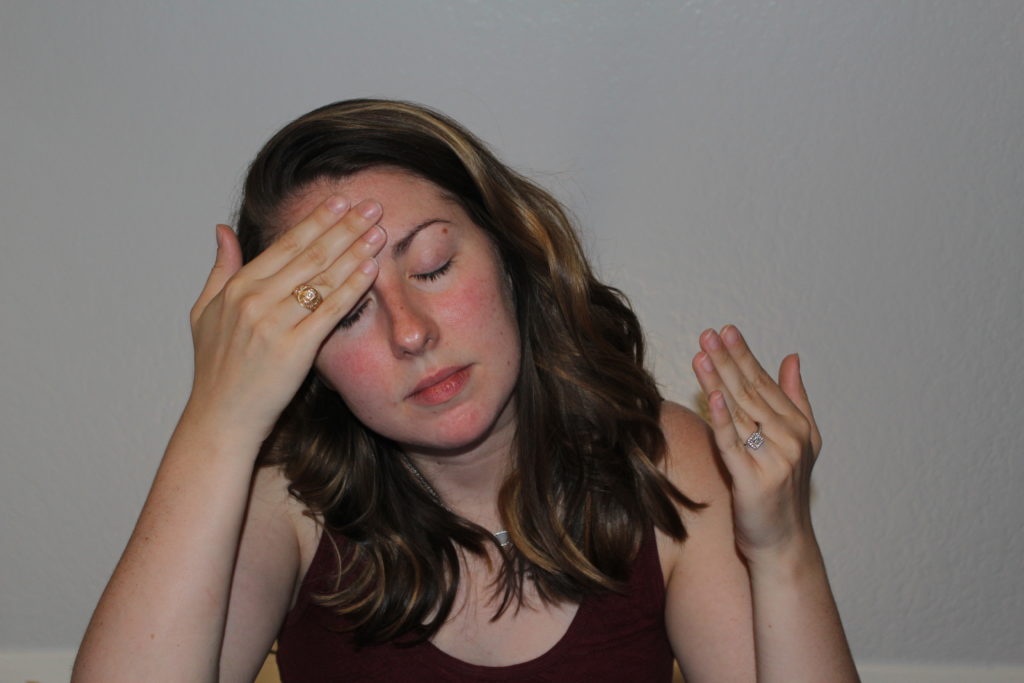 I make sure my Beauty Blender is damp and mix Urban Decay's Naked Skin One & Done (shade: light) with it Cosmetics Your Skin but Better CC+ cream (shade: light). This might seem a little excessive but the it Cosmetics CC cream is a little too dark for my skin and really thick – great if you need full coverage – and the Urban Decay is a little too light and sheer so I mix them together and it is perfect for me. I mix them on the back of my hand and then dab my Beauty Blender in the "concoction" then blend into my skin. Don't forget your neck!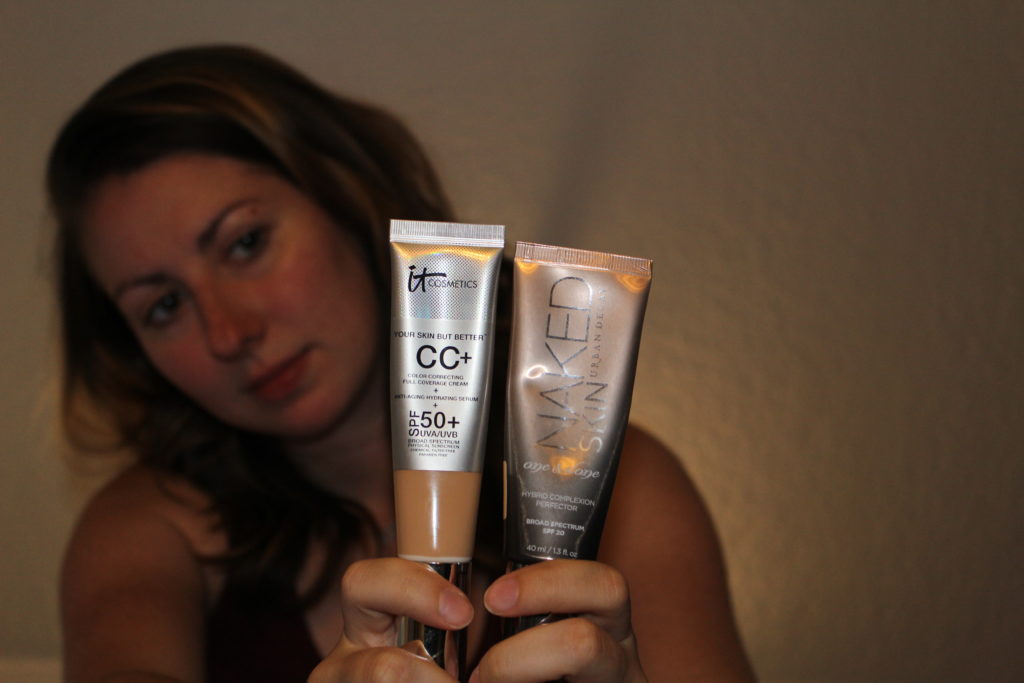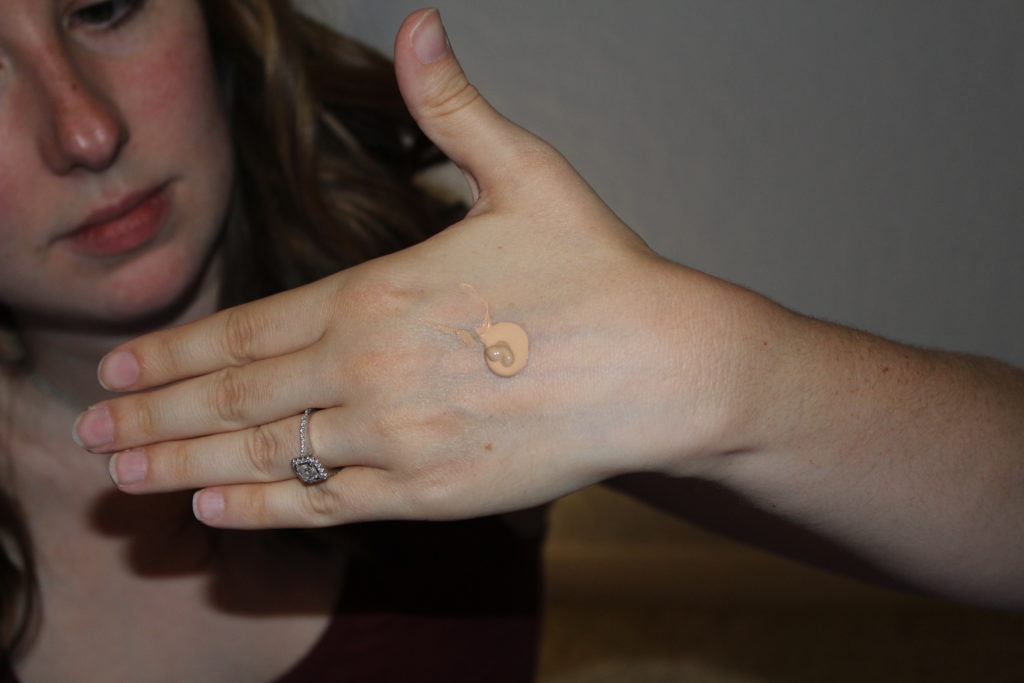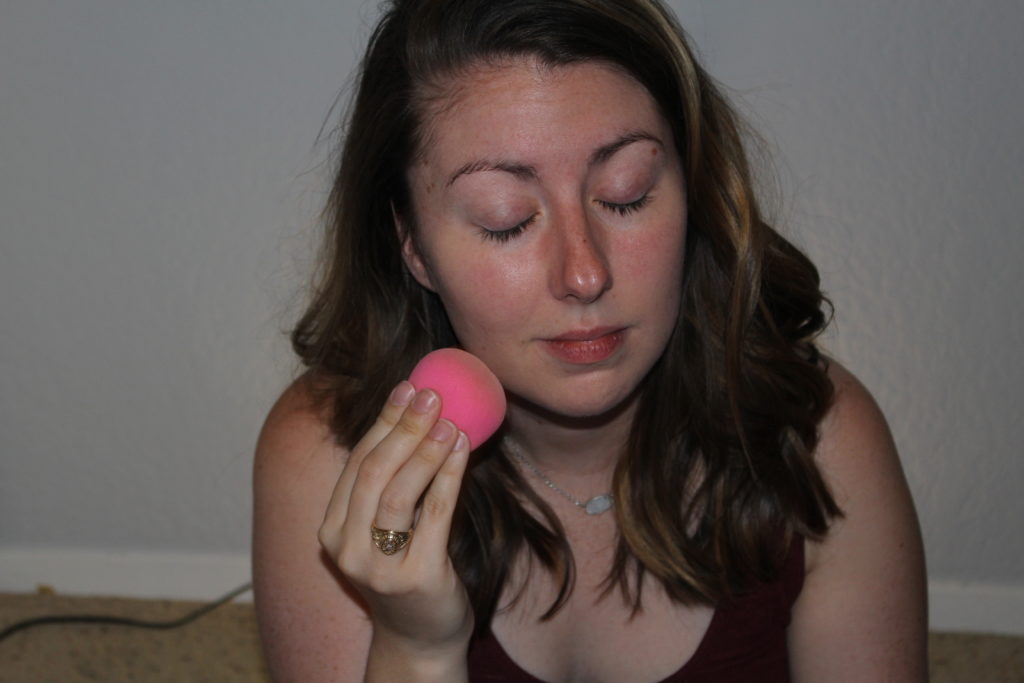 For concealer, I have been switching off between a few things but my go-to's lately are the Garnier Skin Renew Anti-Dark-Circle Roller in Light/Medium, the Urban Decay Naked Skin Weightless Complete Coverage Concealer (Light Warm) and NARS Radiant Creamy Concealer (Vanilla). Just a few swipes underneath my eyes and blend it in with the Beauty Blender.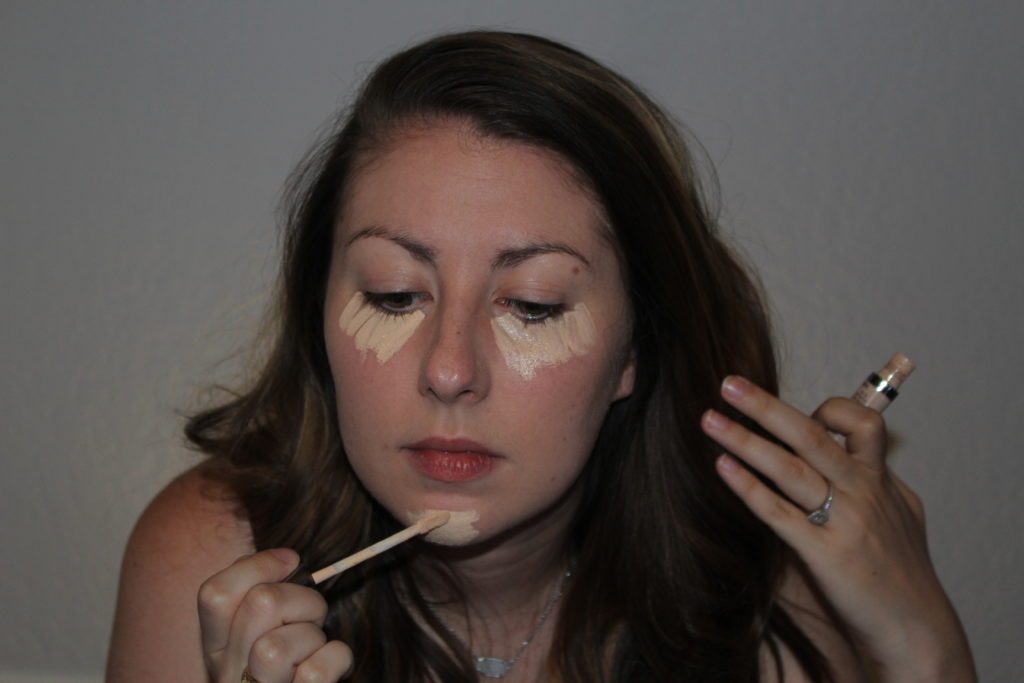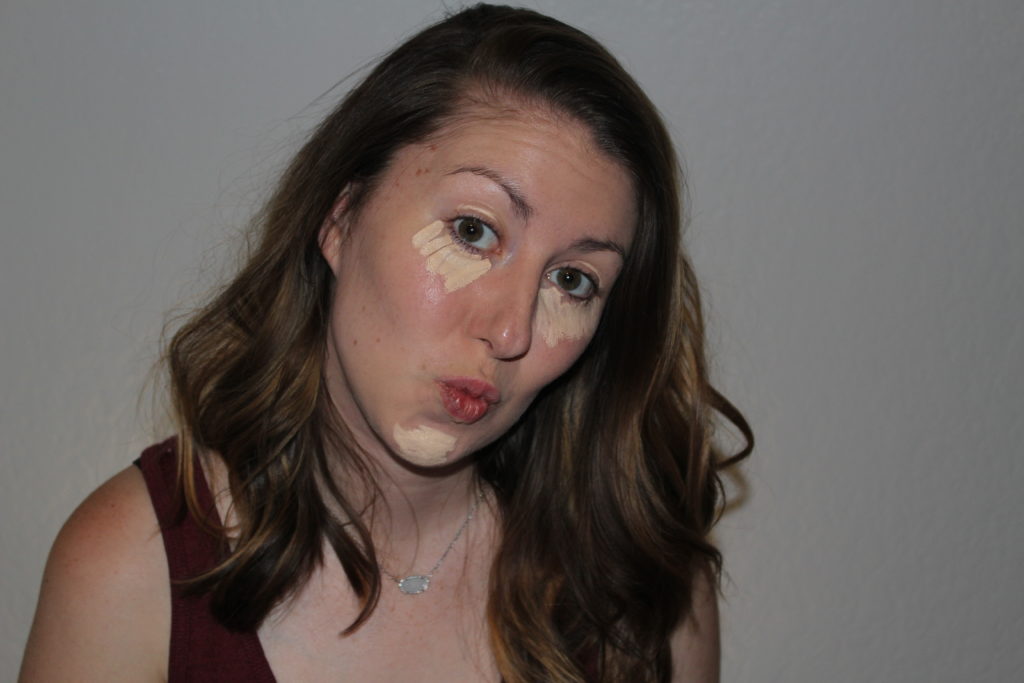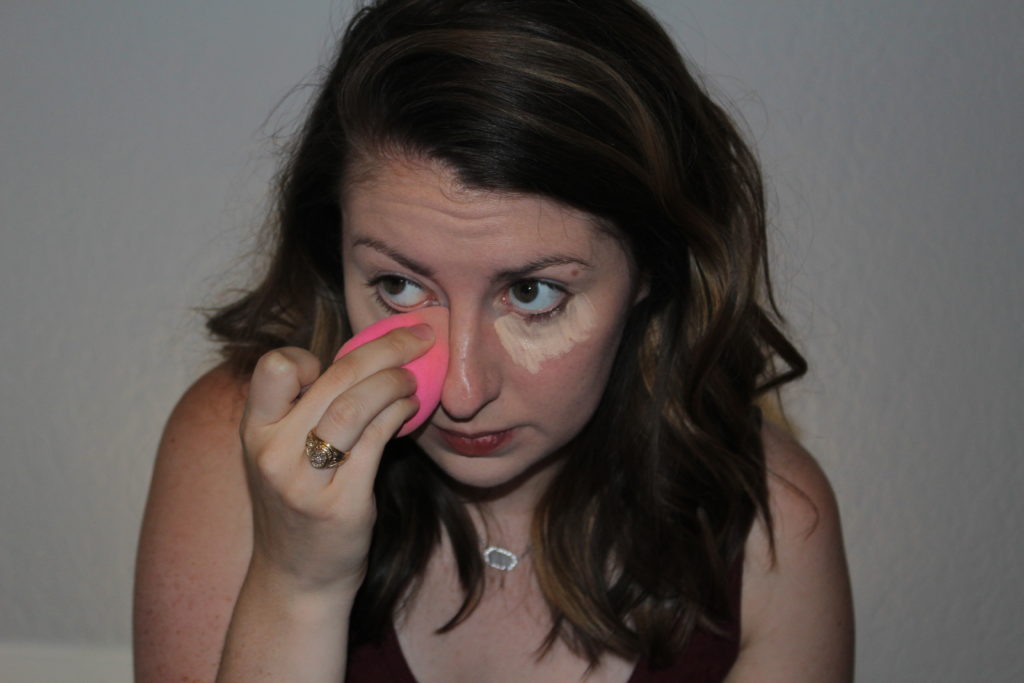 I set everything with a clear translucent powder (RCMA No Color Powder or MUFE Super Matte Translucent Powder). I dip my Beauty Blender into the powder and just tap it under my eyes, on my nose, chin, forehead and cheeks.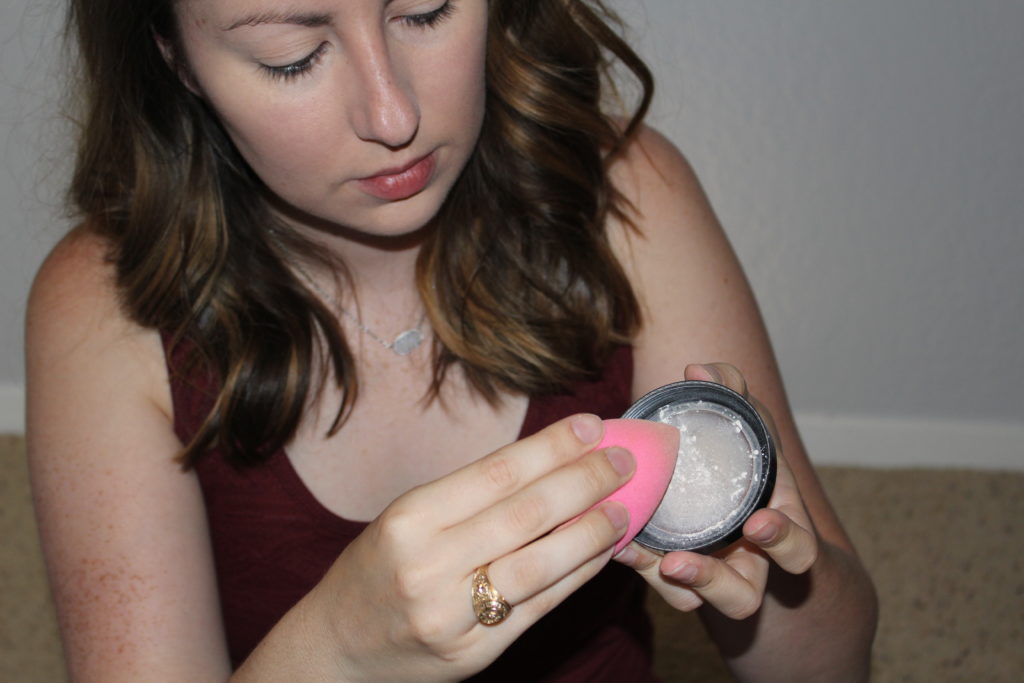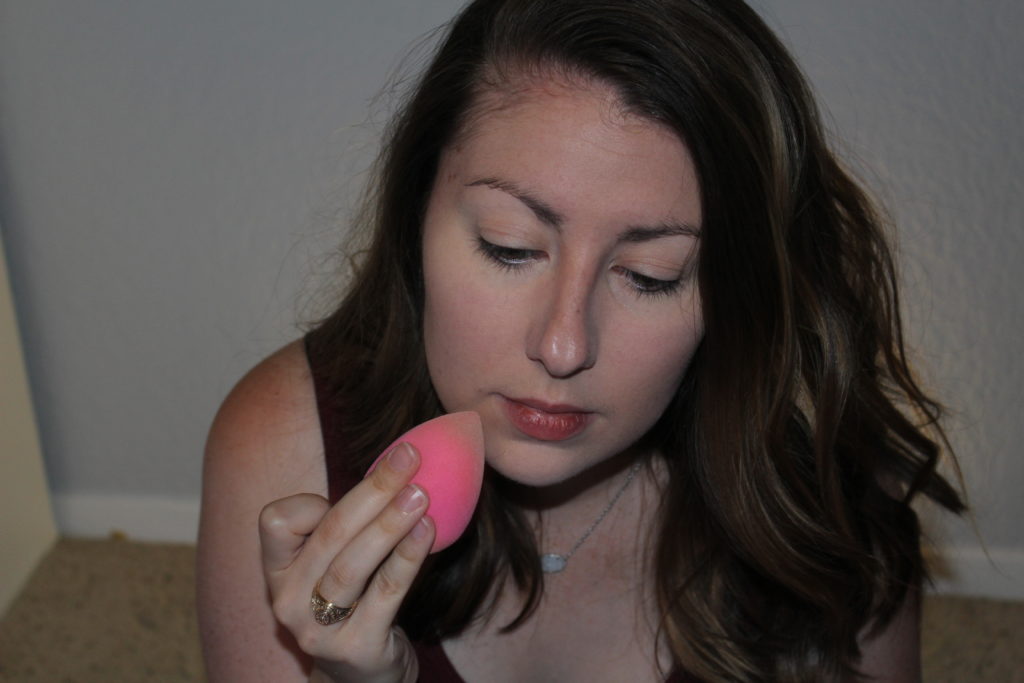 I then quickly swipe some blush on my cheeks…The Tarte Amazonian Clay blush in "Thrilled" is a great shade for all types of looks.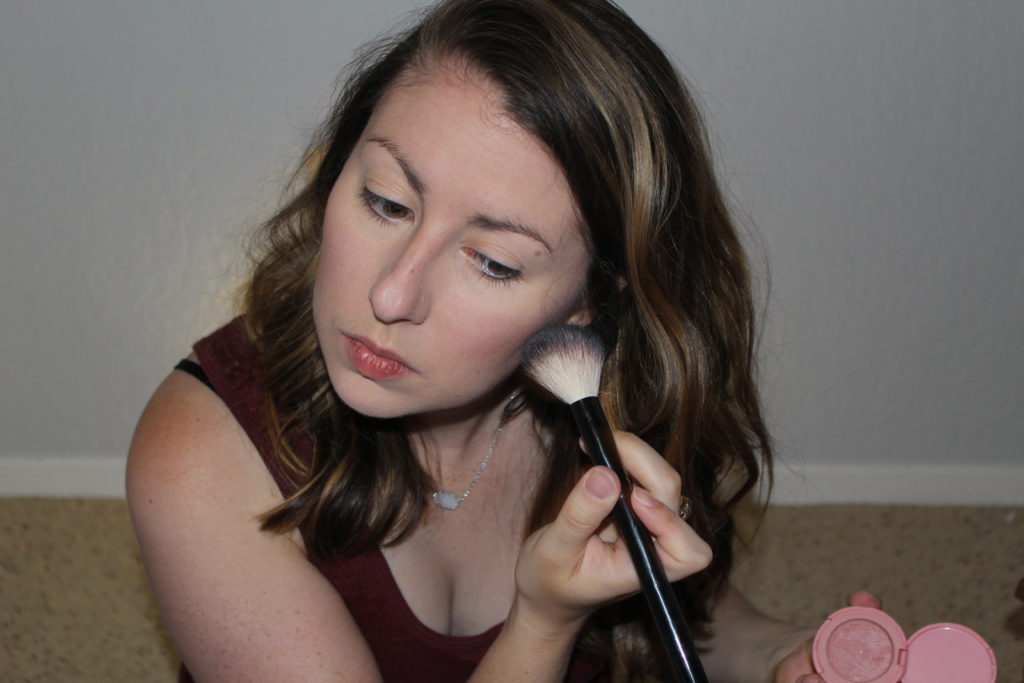 Gotta tame those brows… On busy days I just run the Anastasia Clear Brow Gel through my brows to keep them in place.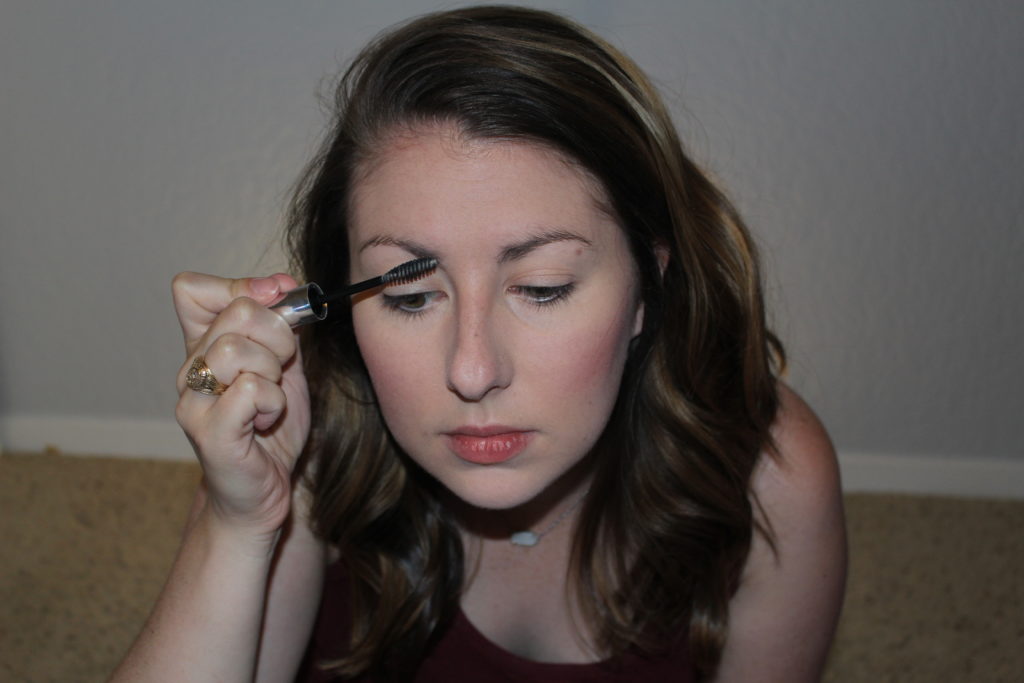 For eyes, depending on time, I choose whether or not to line my eyes. If I have a little bit of time I line them with the Urban Decay 24/7 Glide on Pencil in Perversion. I love how easy this pencil glides on and blends out. Next, I put on some of the Benefit Roller Lash Mascara on my top lashes, starting at the base of my lashes and slowly moving the wand from side to side to make sure each lash is coated. For my bottom lashes I use the Maybelline Cat Eye mascara and do a quick coat for definition.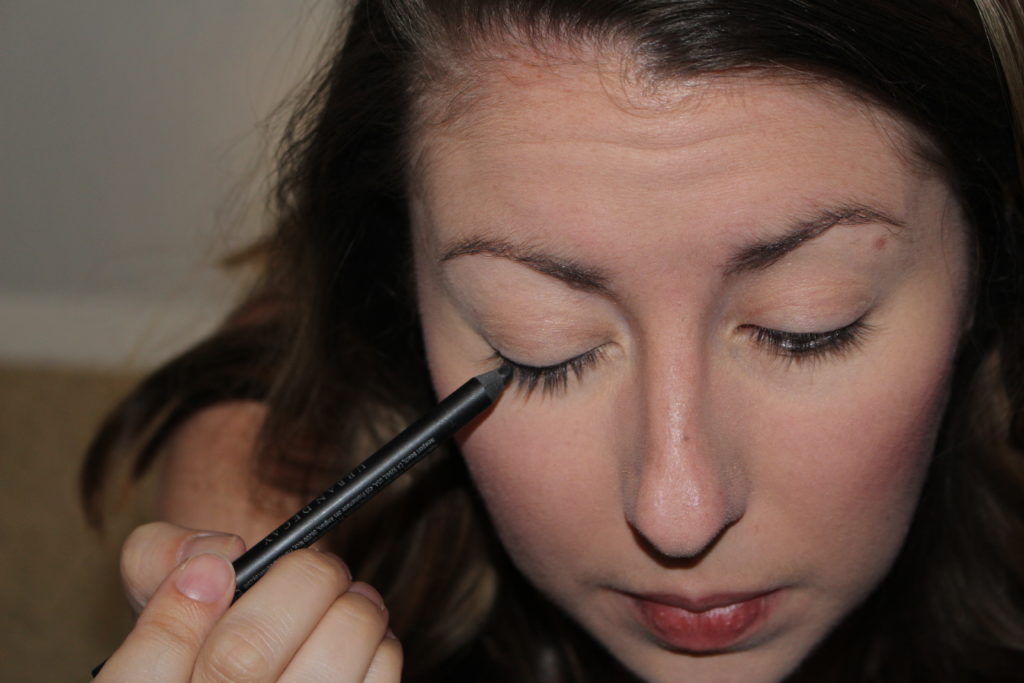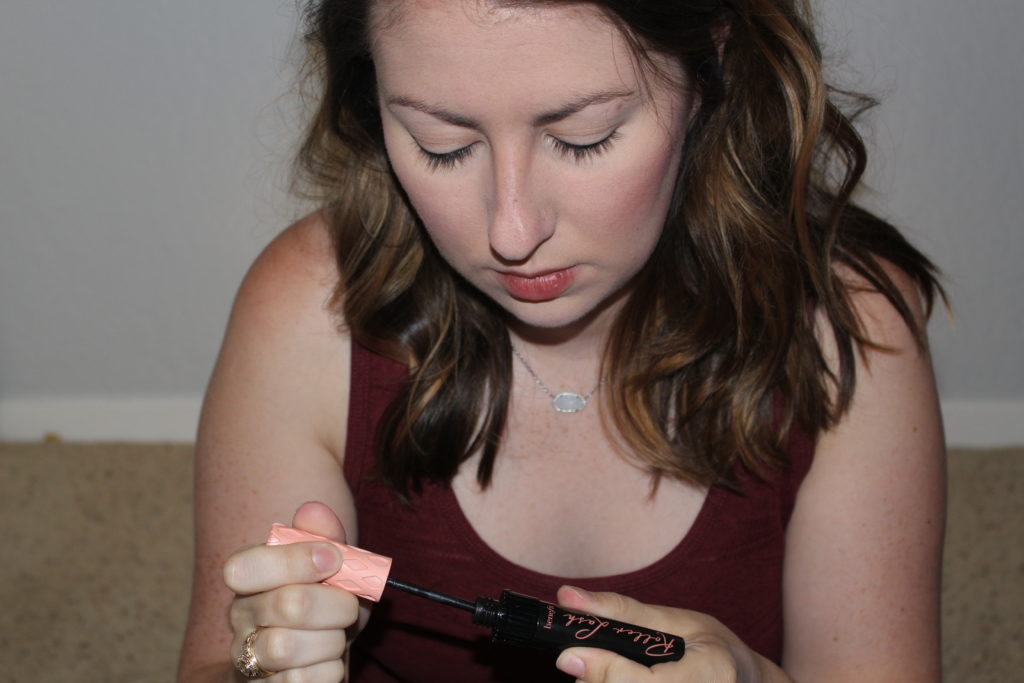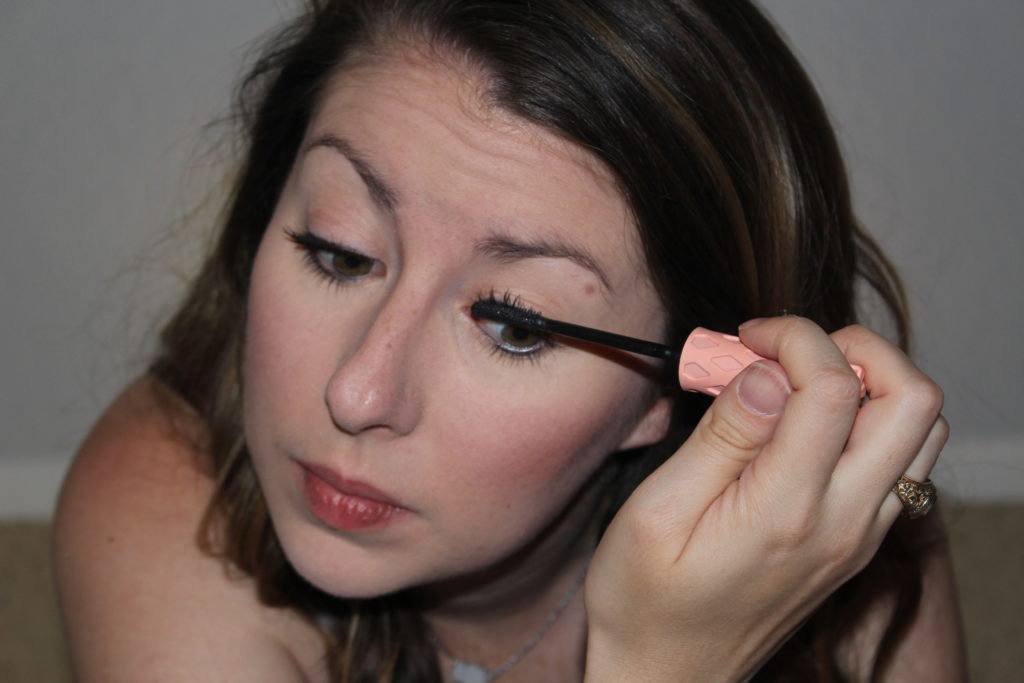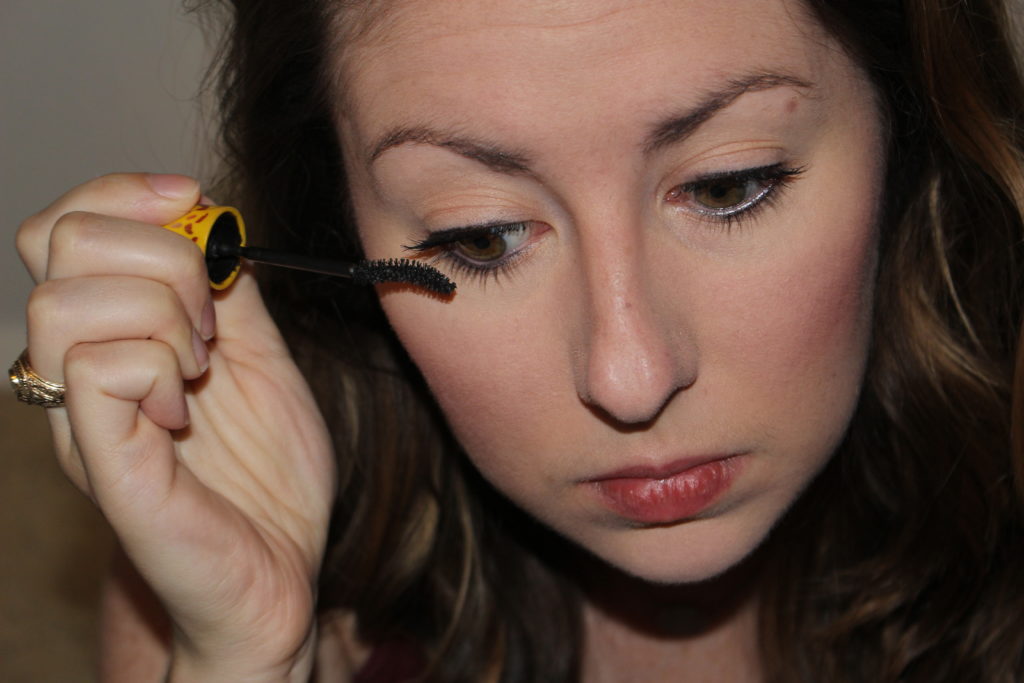 Lastly for lips, I like to stick with the lip stains since I am kissing on babies most of the day and I don't like my lipstick rubbing off on them. I also HATE how lip gloss attracts hair.. haha Today I am wearing Smashbox Always On Liquid Lipstick in "In Demand".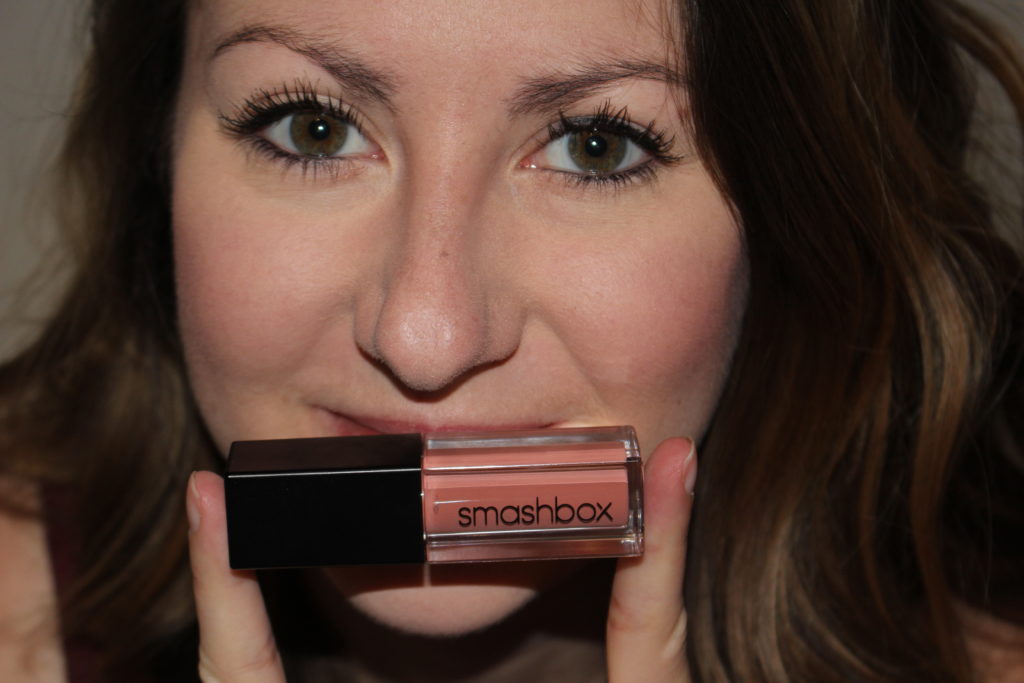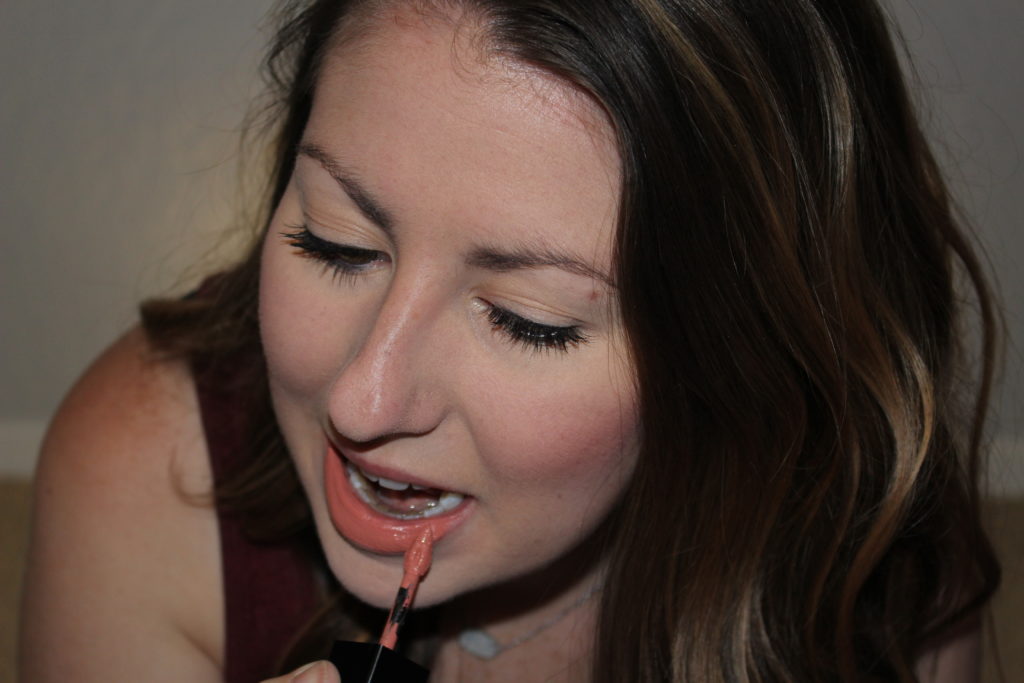 I finish off with a spritz of the Urban Decay All Nighter Makeup Setting Spray…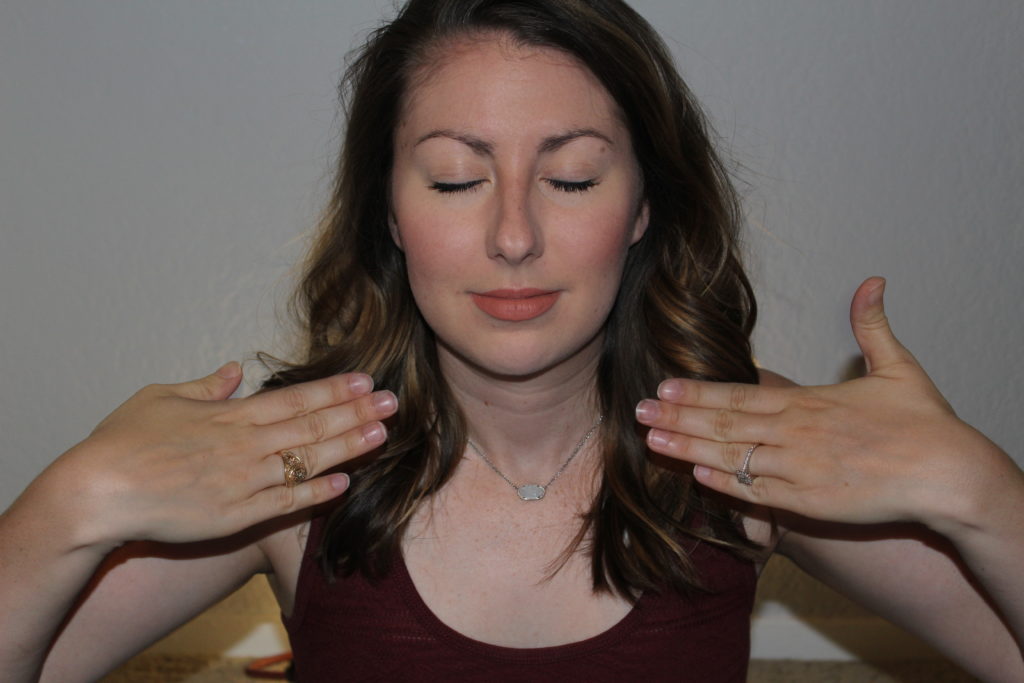 Check the hair…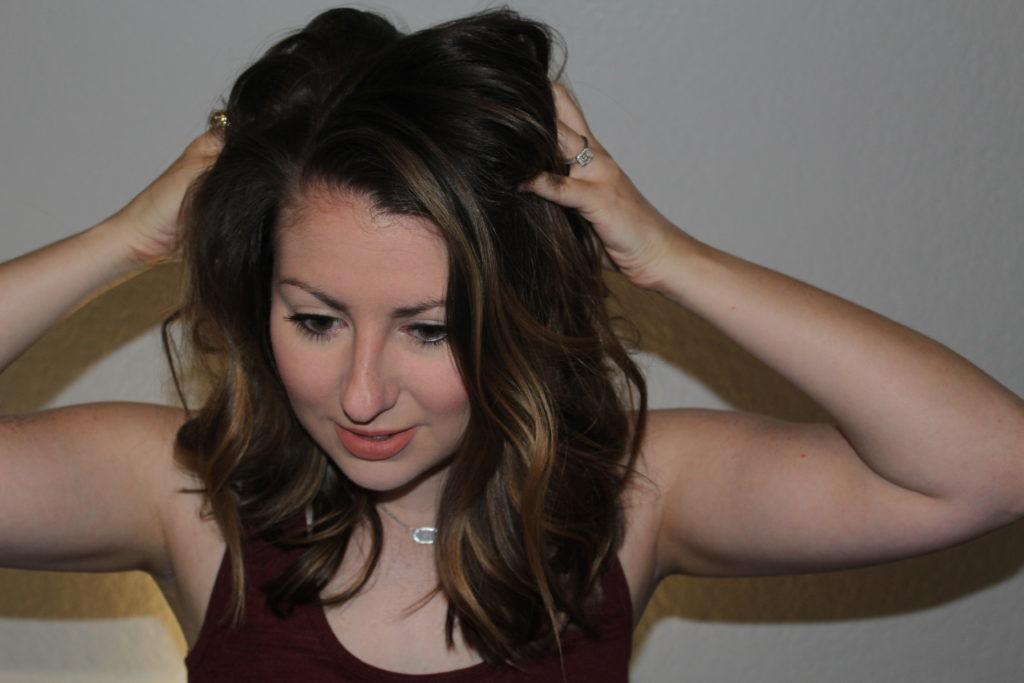 And we are all done!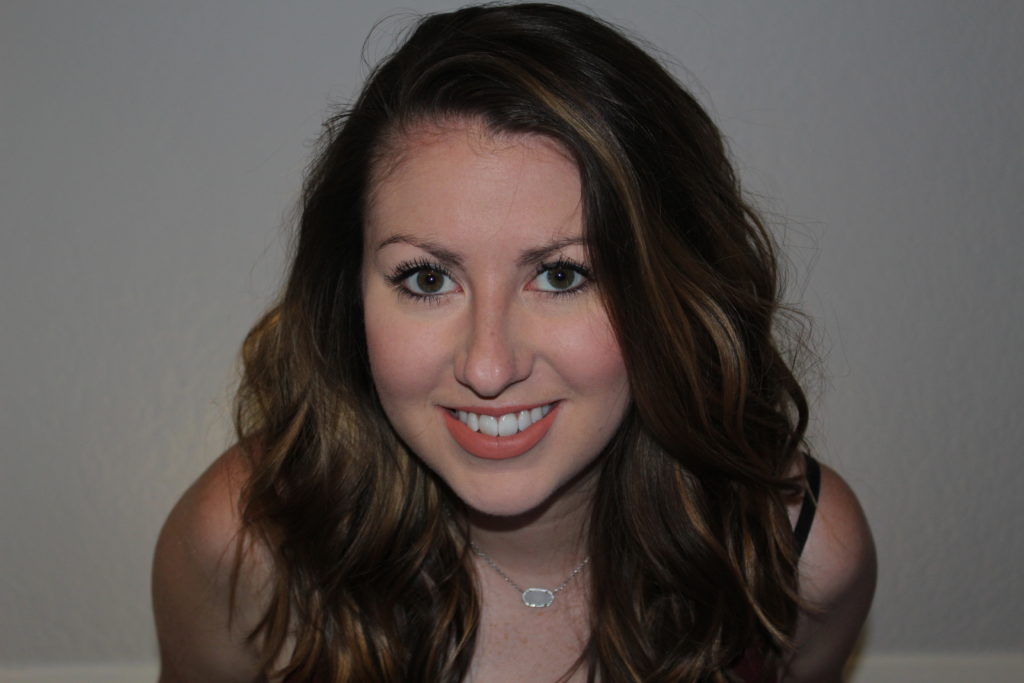 Here are the products used: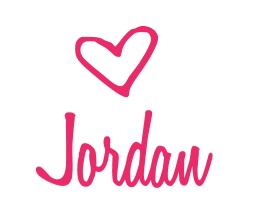 *P.S. This post contains affiliate links which means if you clicked on a link and made a purchase I may receive a commission. Thank you!*