I am linking up today with Shay and Erika to discuss the three things I would take if I was on a deserted island… For October, we are supposed to write about our favorite Halloween candy. #bless.
As a mama that is trying to get back in pre-baby shape, I will likely not be partaking much in Halloween candy. Heck, I won't even buy any because it is so stinkin' tempting to have in the house… Ok, maybe I will since we will actually be home for Halloween and I would love to hand some out to the kiddos in the neighborhood this year!
Speaking of sweetness…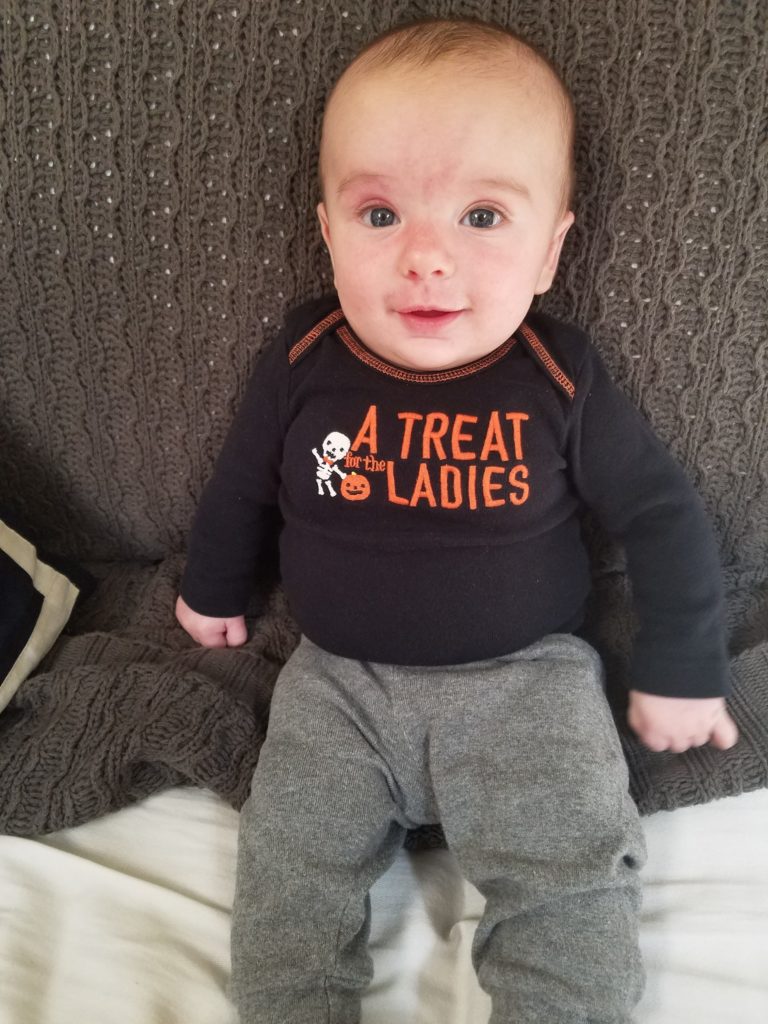 I could just eat him up!!
[1]
Hello, lover! I freaking LOVE Reese's Peanut Butter Cups and I think the Eggs at Easter taste better than the regular, and I'm thinking these Pumpkins will too.
I mean, look how adorable this is!! Perfect for a Halloween party!
[2]
Surely I am not the only person that loved these Caramel Apple Pops as a kid! Love the mix of sweetness of the caramel and the tartness of the green apple sucker.
[3]
Do I really need to say anything here? It's candy corn. But chocolate flavor. With sea salt.
#allthehearteyes
There you have it! My top three favorite Halloween candies… What would be in your top 3? 🙂