We had a great weekend in the Meline household despite a mean ole bug that has been spreading throughout the family. Luke was feeling under the weather the past few days and it seems to have made its way to mom AND dad at the same time. I'm frantically drinking all the peppermint tea to try to stay ahead of this thing!
Friday afternoon was beautiful so Luke and I played outside 🙂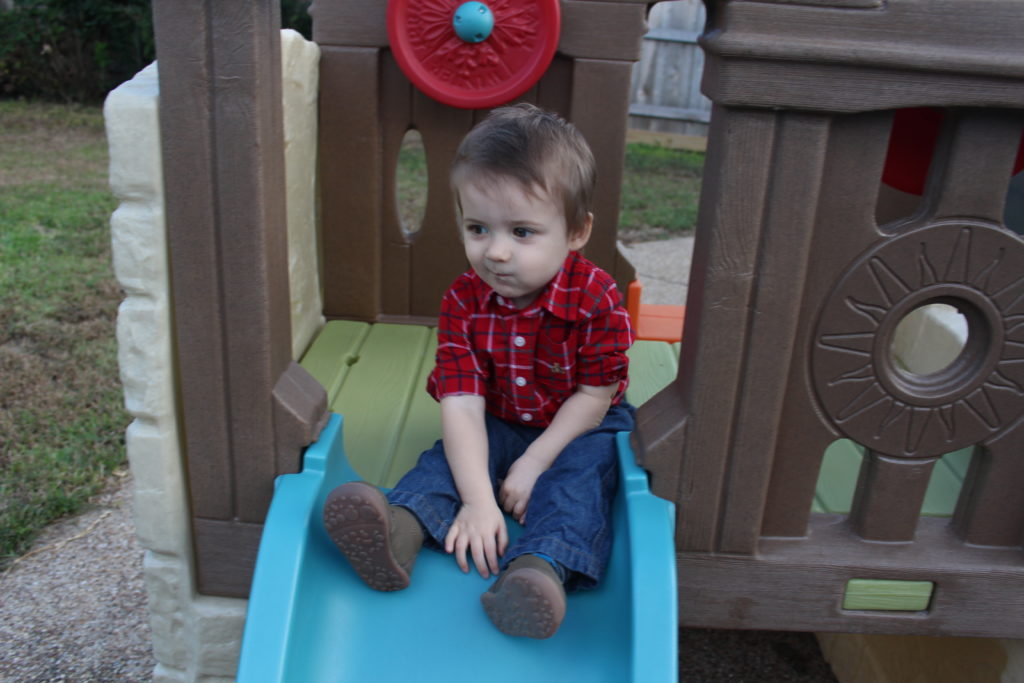 Friday evening we spent a few hours checking out our local pumpkin patch. It was the first time in YEARS that I had gone and I was so excited to take the boys and get the BEST little family picture… haha! Silly me, I should have known the second we took Luke out of the stroller he was gone! He had a blast watching airplanes in the sky (we are so close to DFW airport), running through the pumpkins and he even got to ride on a little tractor his size. A HUGE thank you to my wonderful mother in law for sending most of these pics 🙂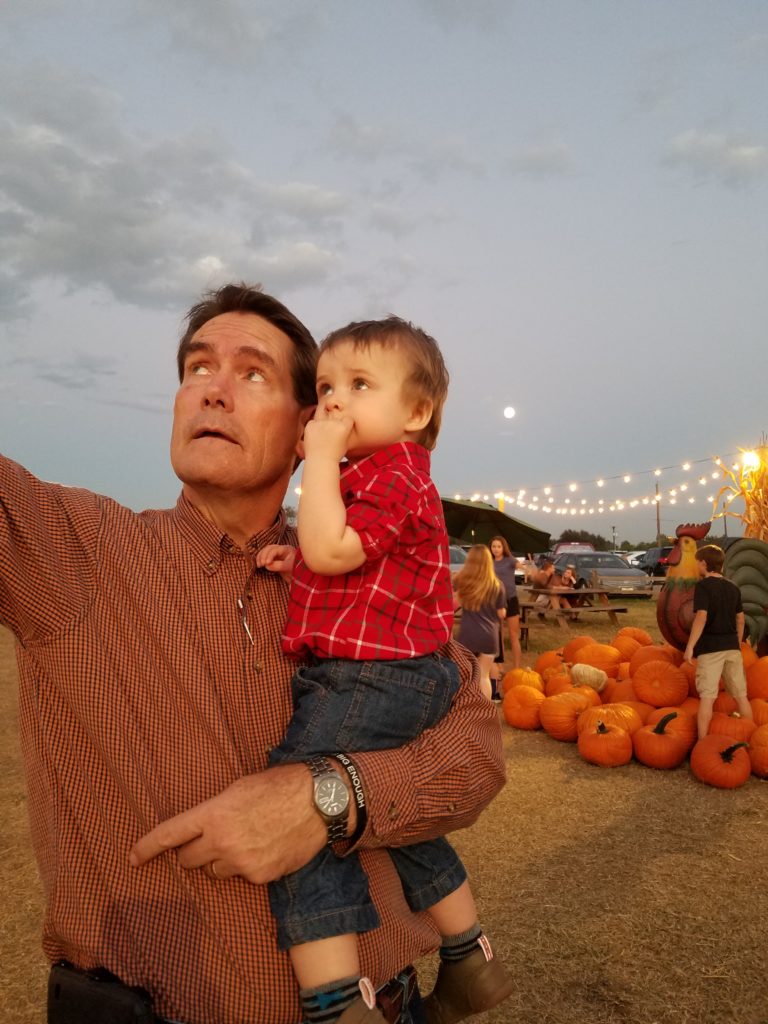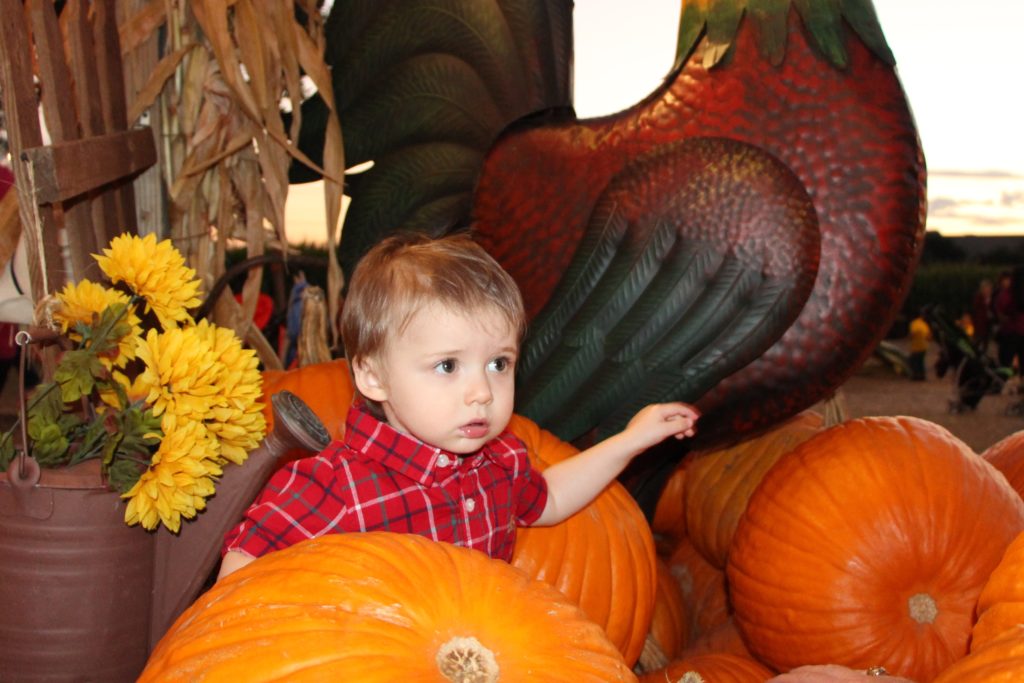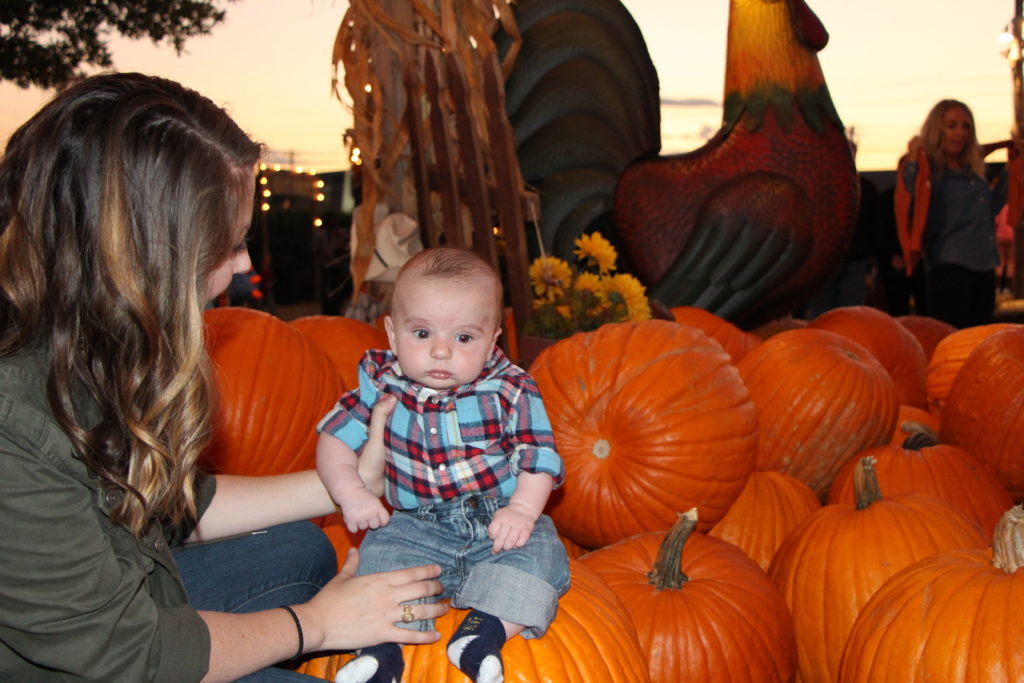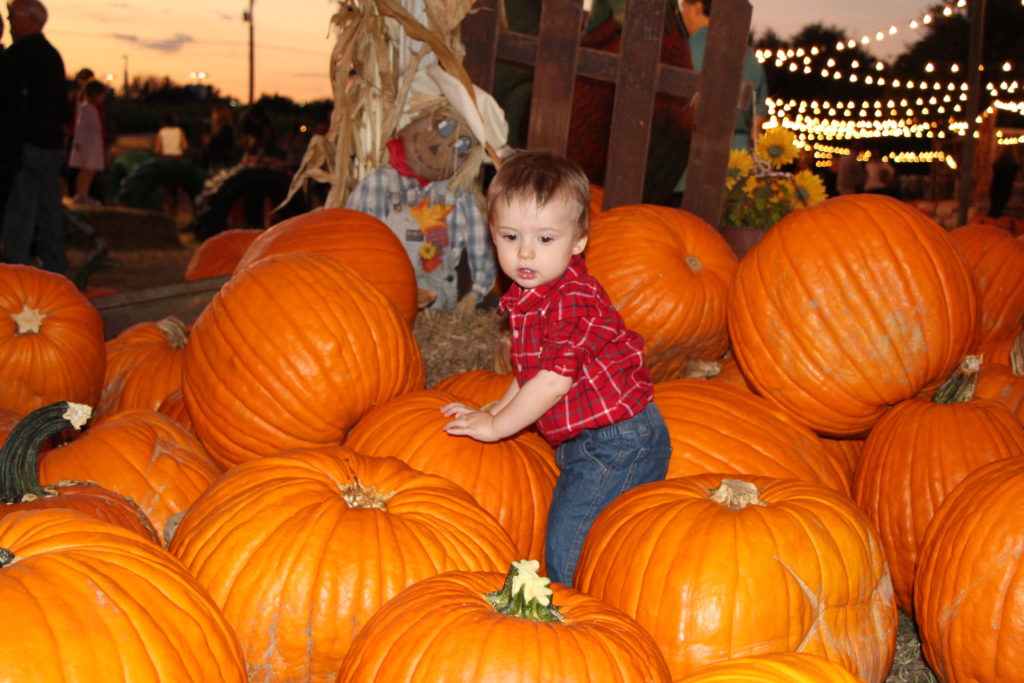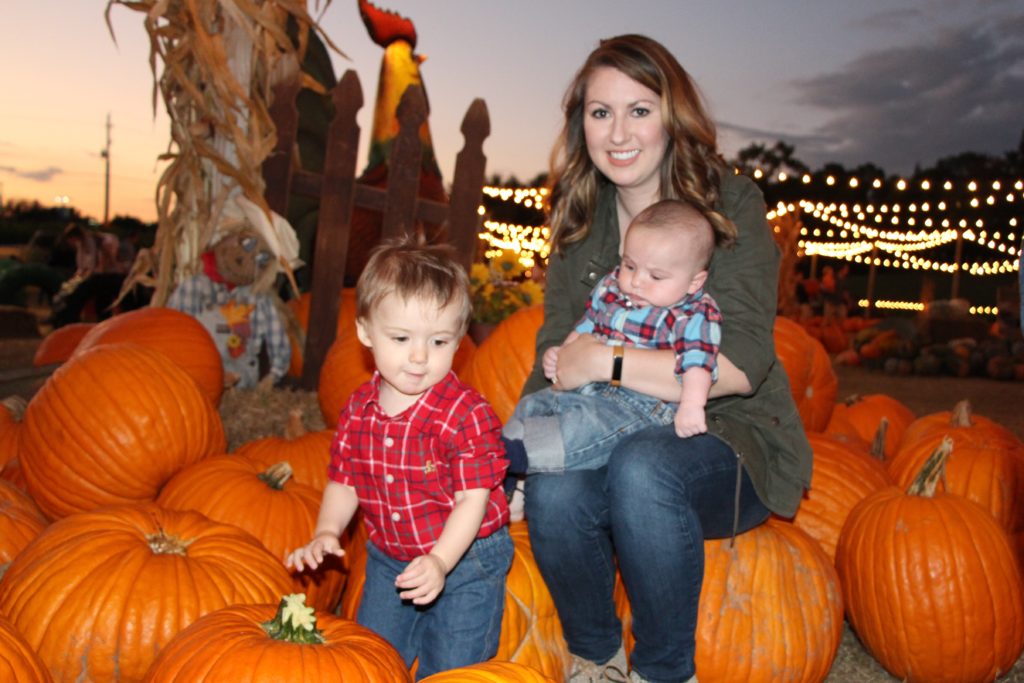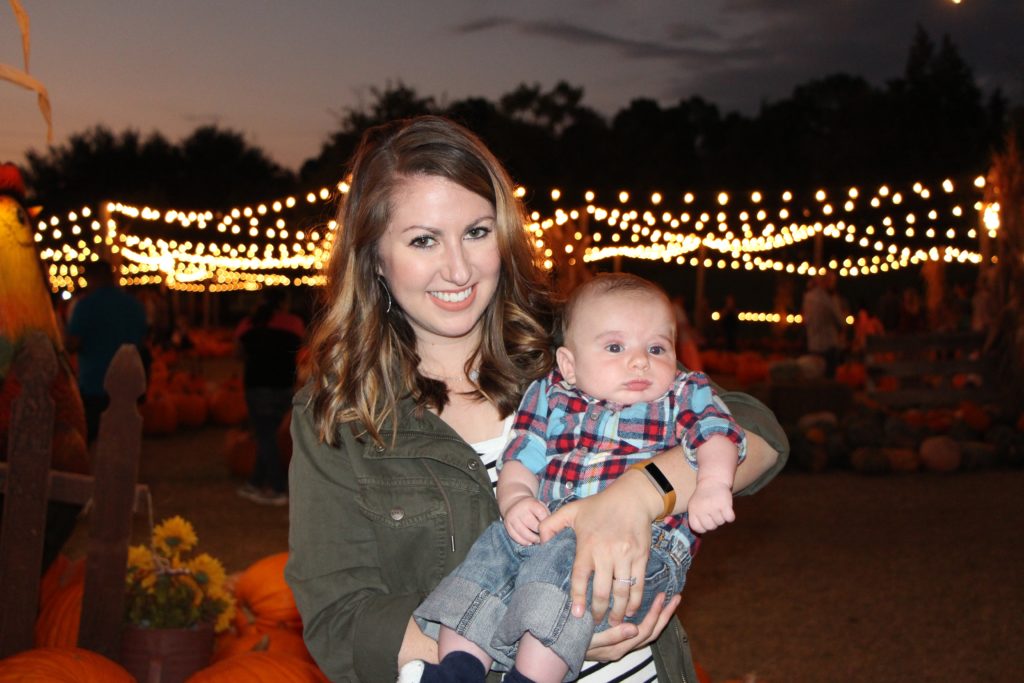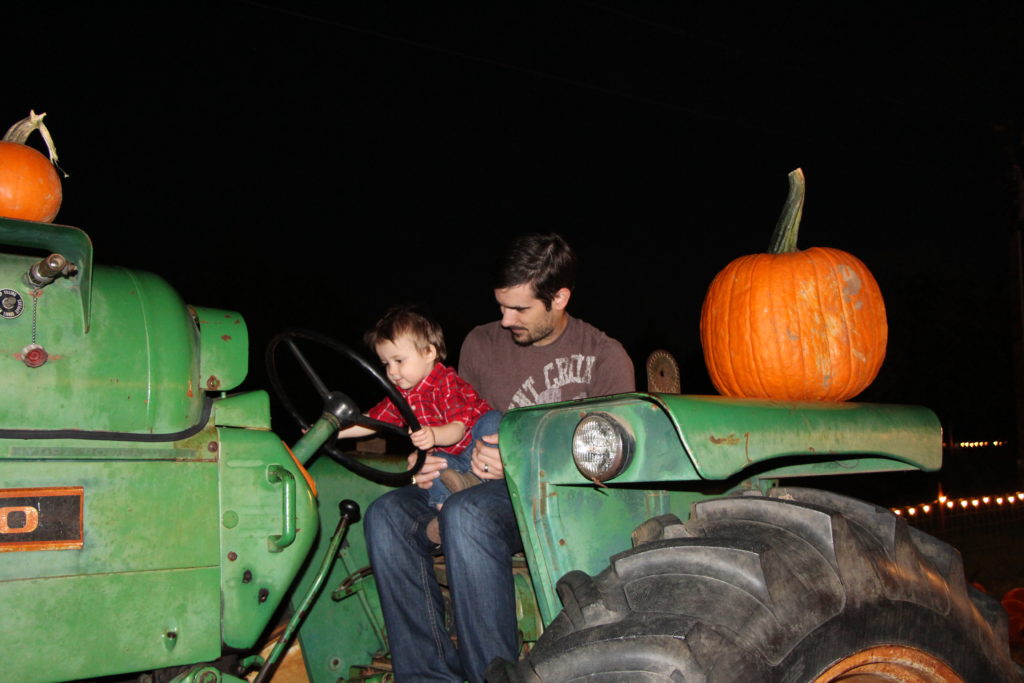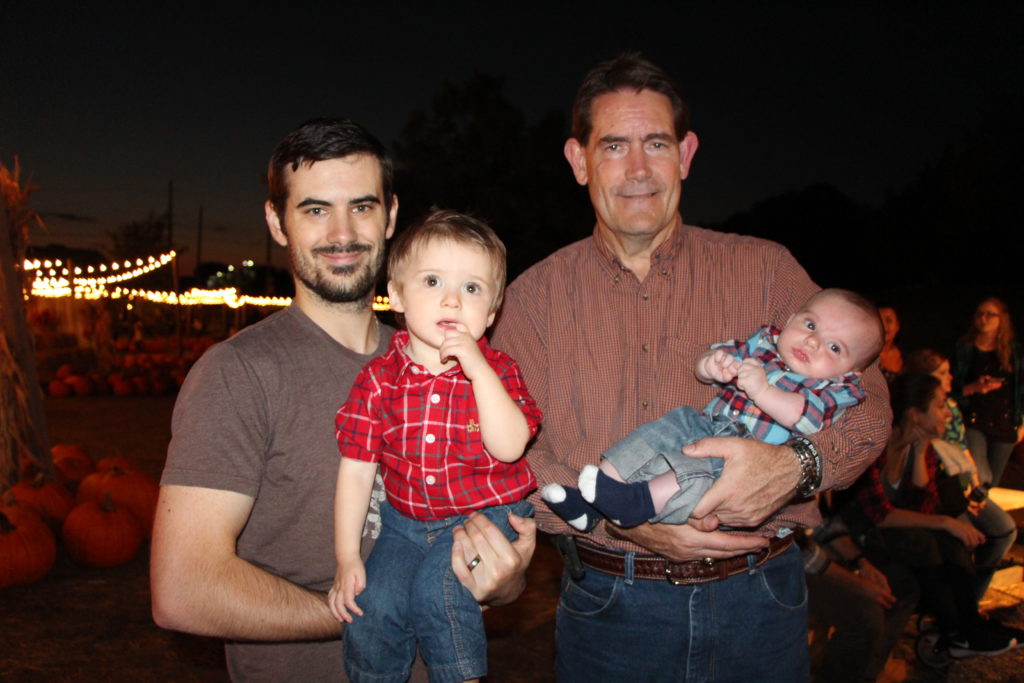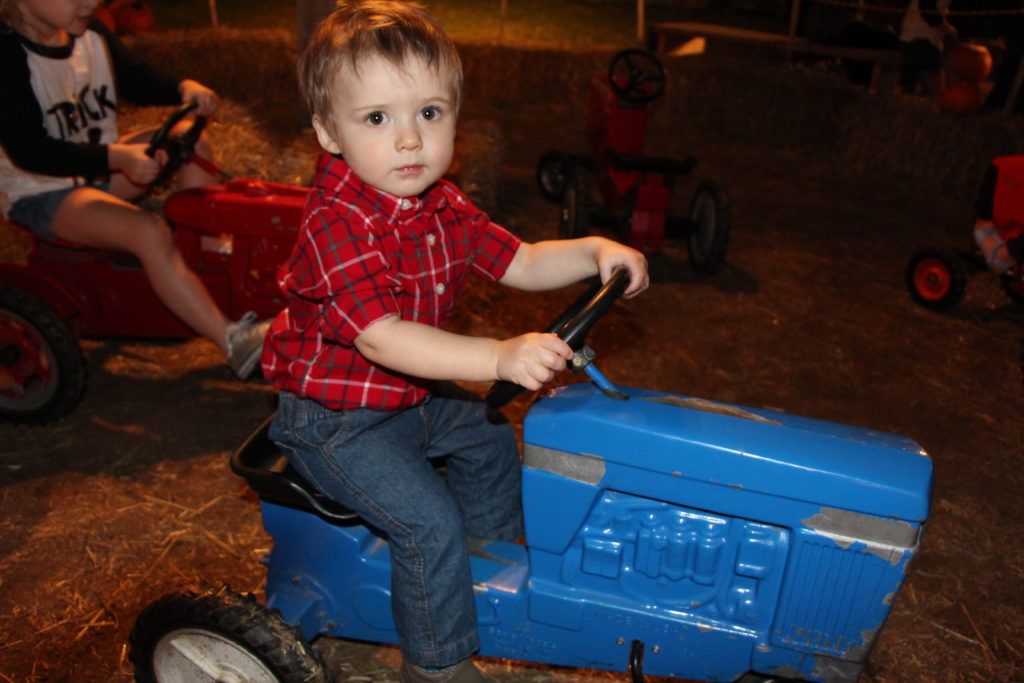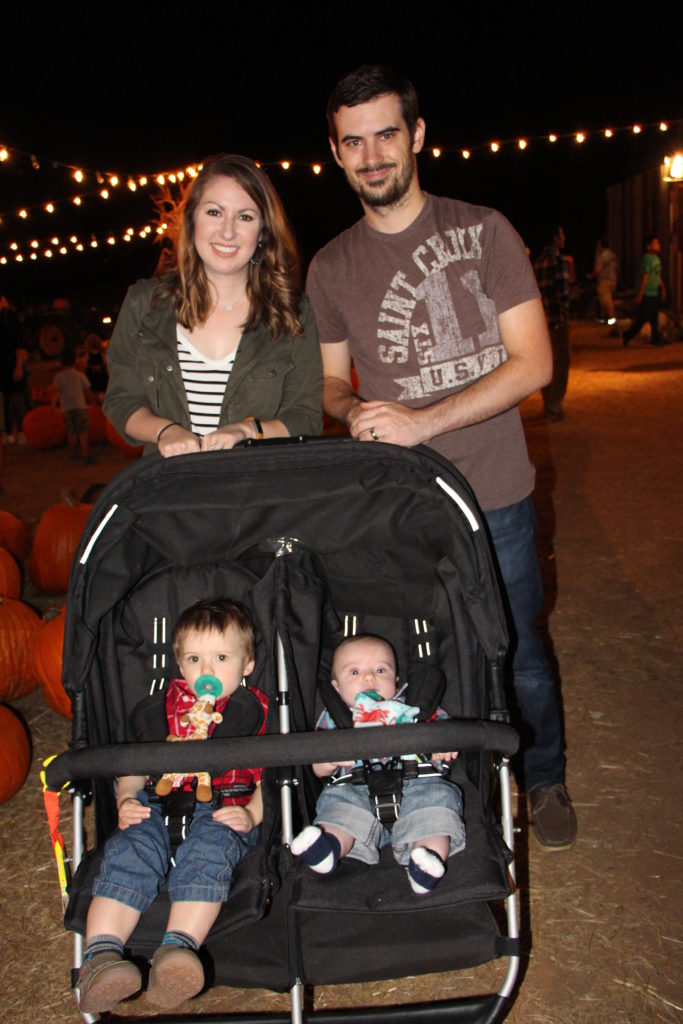 Saturday morning we took a walk around the neighborhood, relaxed and watched college football (of course).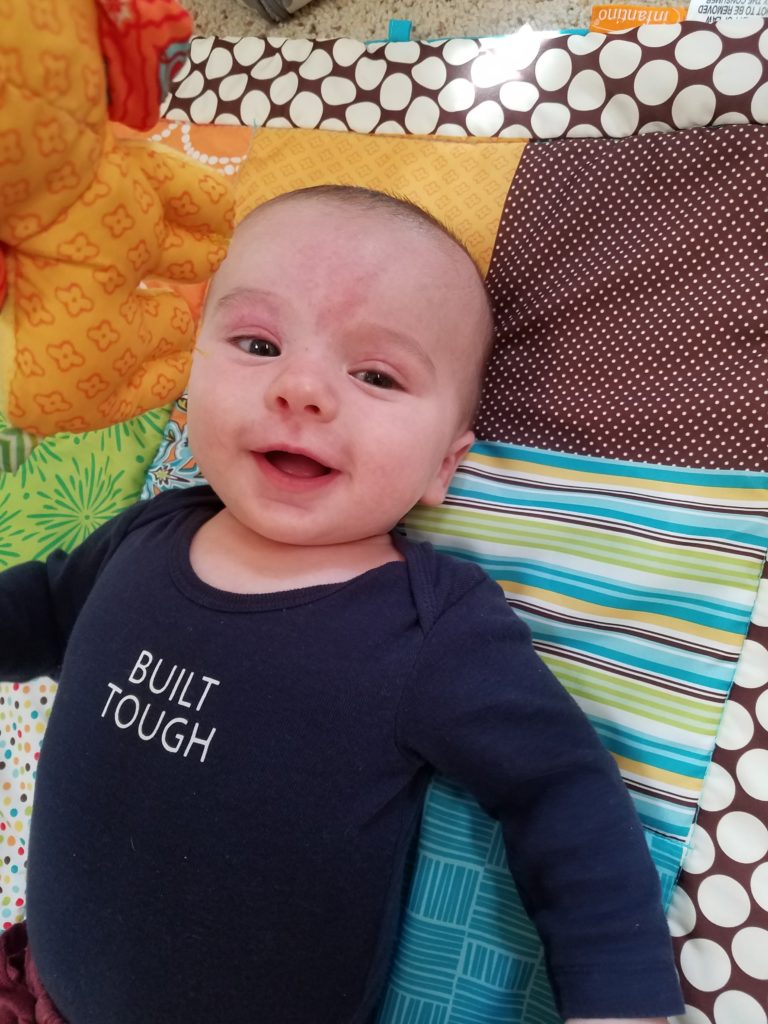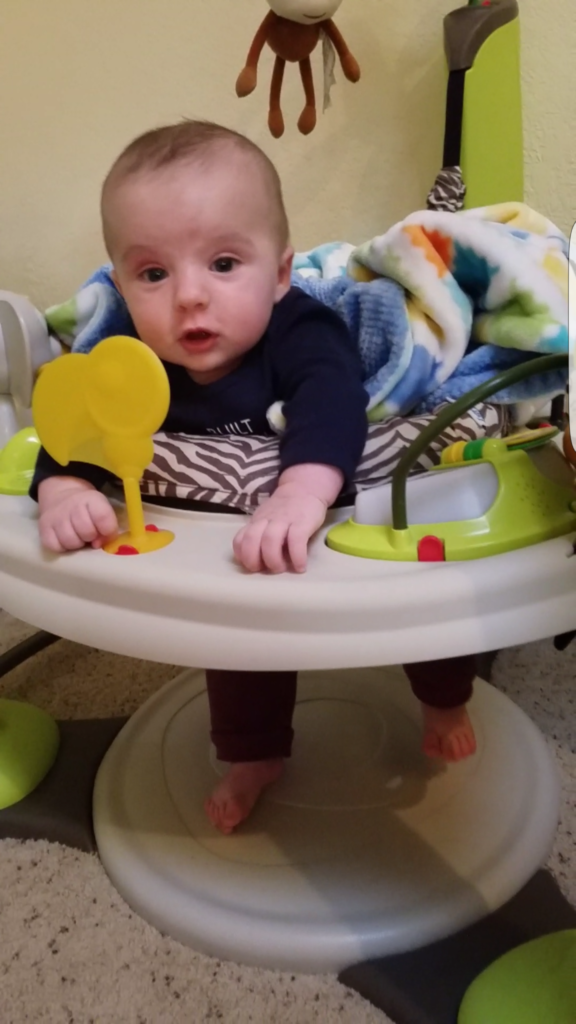 We pulled out the excersaucer and got it set up for Ben and I think he liked it! I made my favorite banana bread muffins and gave the boys baths.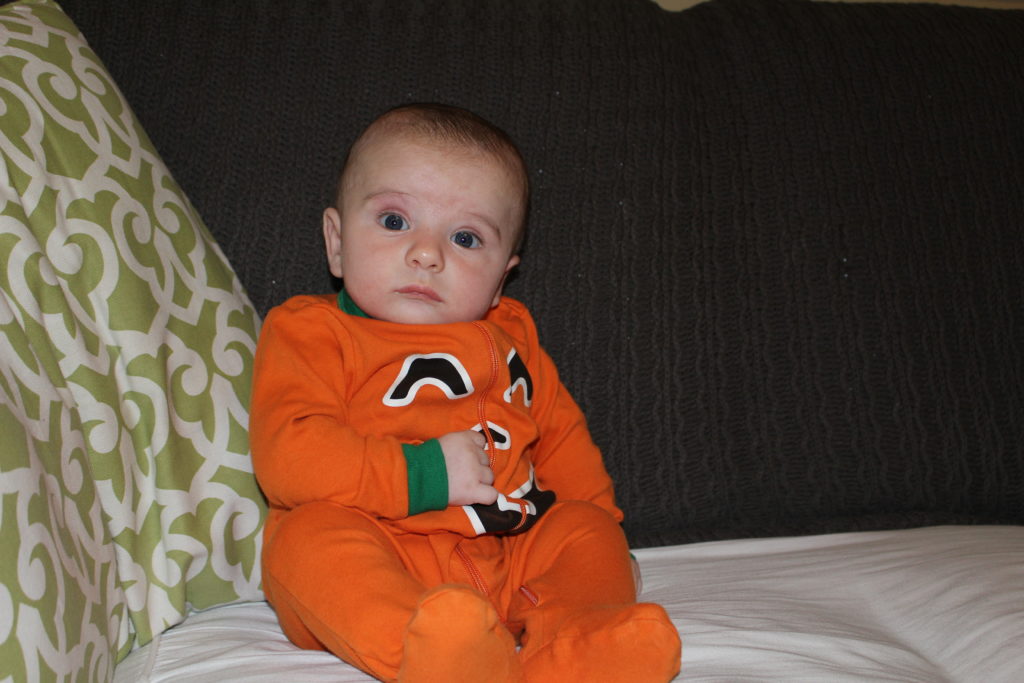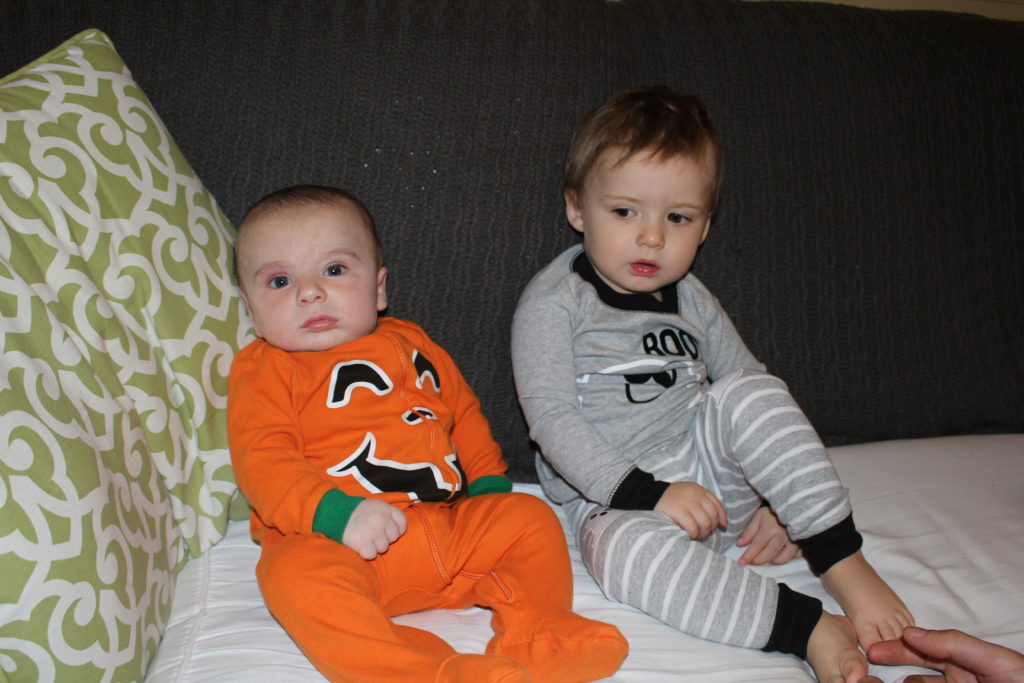 Our little Pumpkin and Ghost!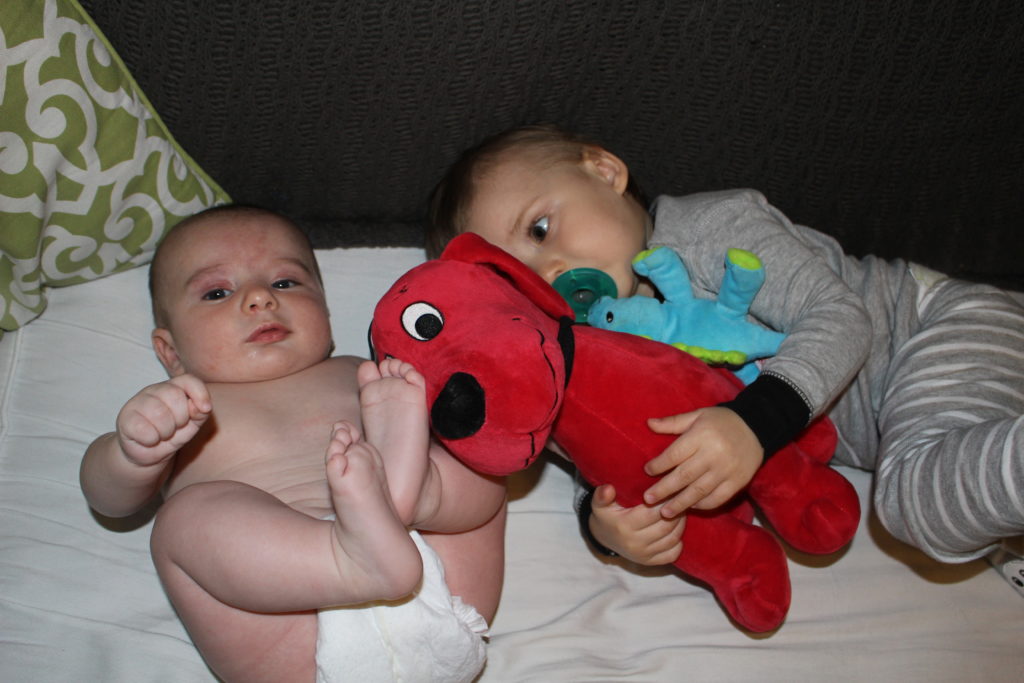 Then Ben decided to spit up all over his nice, clean, festive pj's and Luke grabbed his Clifford to cuddle with.
Sunday morning we went to church, came home and ate lunch while the boys napped. When Luke woke up, I loaded him up and we went in search of his Halloween costume! 3 stores later, we made it home with a treasure 😉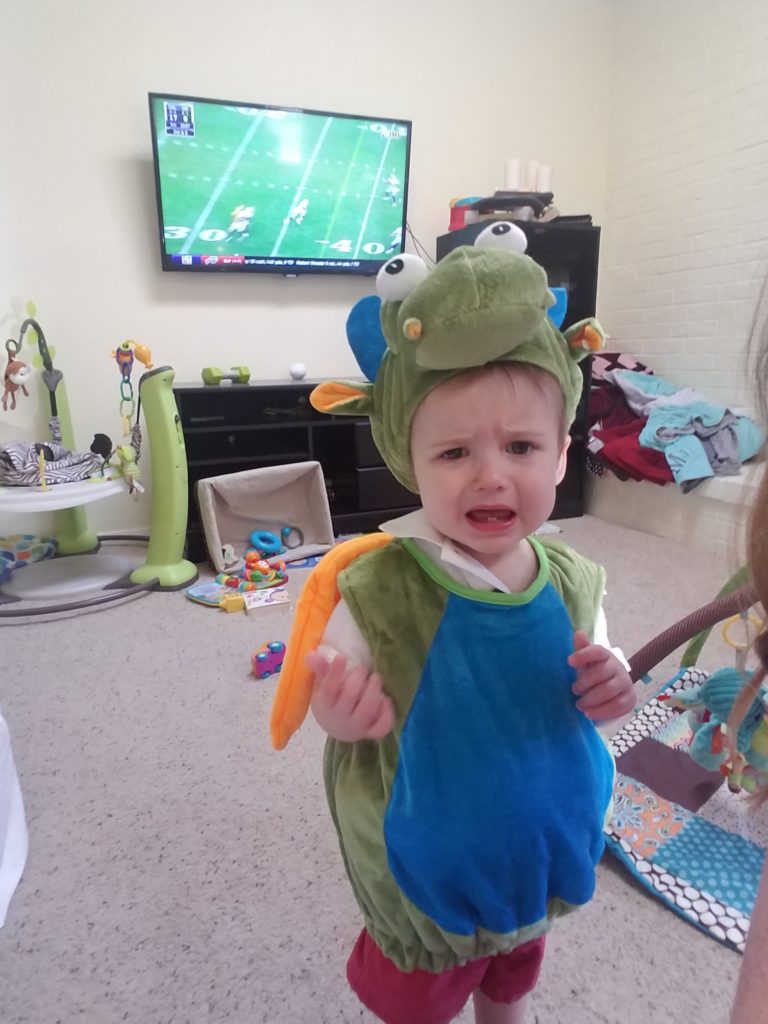 While we were at Home Goods, I picked one of mine and my sister's favorite books! We would ALWAYS check it out from the church library.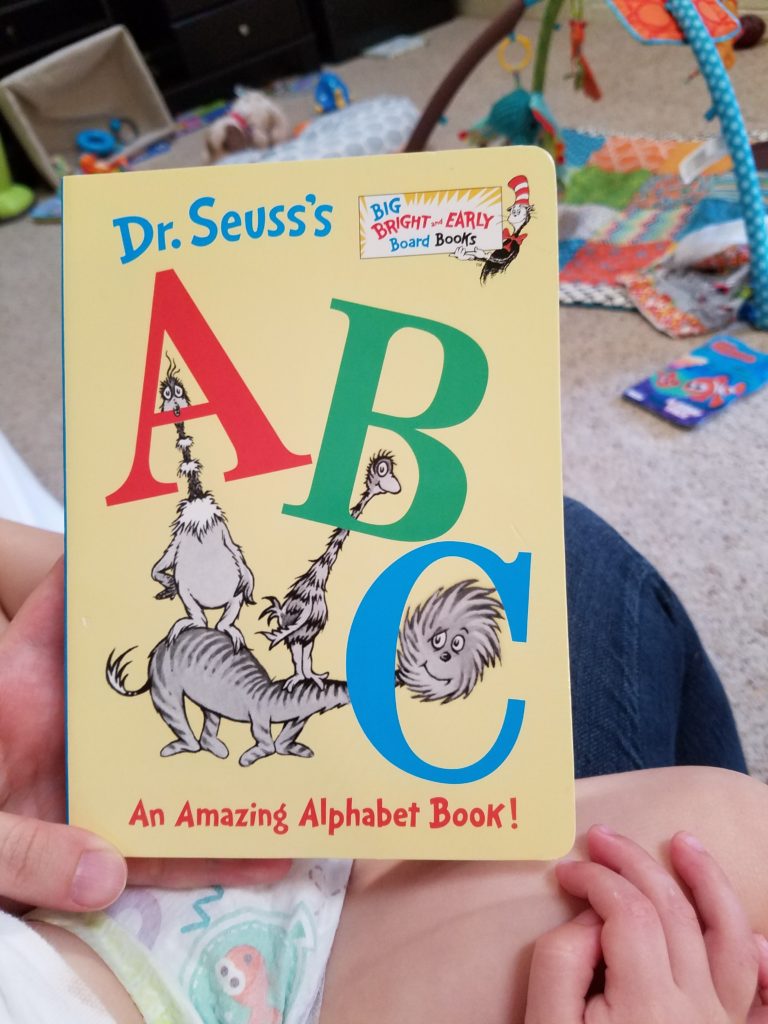 That about wraps it up! We had a great relaxing weekend and I think it was just what we needed! Have a great week!