It is officially November and I am SO excited to start a new series of posts to kick off the Holiday season. I am in the category of not listening to Christmas music until the day after Thanksgiving, but I know that a LOT of people try to get Christmas shopping done early, so here we are! I always have the best intentions of being done early every year, yet we always seem to be scrambling on Christmas Eve at Town Square getting those last minute gifts.
Now I KNOW there are a ton of people that love HGTV and all things Fixer Upper, myself included. I keep hoping the Gaineses will make their way up I-35 an hour an a half to come work on my house! 🙂 This first gift guide is for that special person aspiring to be the next Joanna Gaines. Not that I'm trying to replace you, Jo. You can never be replaced!
For around $25:
I've said it before and I'll say it again, this was such a quick and easy read! I highly recommend it if you love their show..and even if you have never seen the show they are truly inspiring with their determination and hard work!
A year's subscription to the Magnolia Journal. This is their new magazine that will be coming out quarterly. Their premier issue is standalone and can be purchased here.
I know I'm not the only one who wishes they could pull off a baseball cap as effortlessly as JoJo can… This hat comes in green and grey as well.
"I once saw Joanna Gaines wearing a grey Waco tee with an army jacket and jeans so I wore a grey Waco tee with an army jacket and jeans…" 10 points for anyone who can tell me where this quote was adapted from…
For $50 or less:
I know I have seen this (or something similar) in an episode of Fixer Upper…
This is such a pretty reclaimed wood tray. This would work perfectly on the kitchen island I don't have quite yet.
This clock just screams Joanna Gaines to me.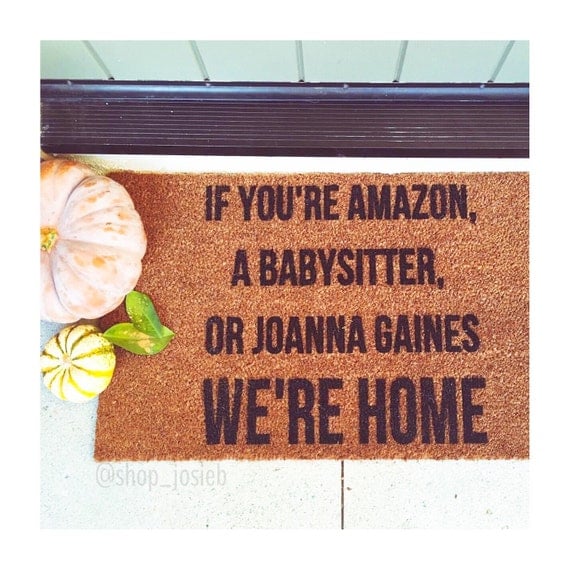 How perfect is this door mat? Special thanks to Janelle for making me aware that this exists!
For $75 or less:
A Harp Design Co. cutting board… WWJGD (What Would Joanna Gaines Do?) Use it as part of a display piece with fresh flowers and maybe a candle or two.
It's all about making your house feel homey, right? These throw pillows would warm up a spot on your couch (at least it would mine!)
For $100 or less:
I am totally obsessed with this sign! How cute is this?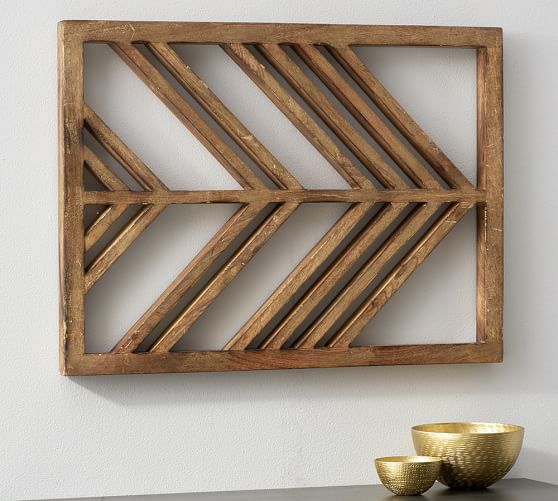 This one is from Pottery Barn… It has that antique look to it that is all the rage at the moment.
For the Splurge:
A weekend in Waco! Clint and Kelley Harp's House is available for rent via AirBnB. Head to Waco, spend a few hours shopping at the Magnolia Silos, eat from the food trucks and grab dessert from the Silos Baking Co.
Don't forget to visit the other cool things around Downtown Waco:
The Findery is located right down the street from the Silos and has a lot of similar items (but cheaper, in my experience).  According to their website, they have started to offer classes/workshops for painting!
Don't forget to check out Spice Village while you're there! It is a collection of boutiques and they have everything from Baylor gear, to rustic home decor, to baby stuff. You could spend an entire afternoon browsing it all.
Spend the afternoon in Cameron Park
Eat at The Olive Branch
Enjoy some coffee at Dichotomy or Common Grounds
Rent kayaks and kayak on the Brazos River
Check out the Waco Mammoth Site
On Saturday morning, visit the Waco Farmer's Market
Shop where Joanna shops: Junque in the Trunk
Special thanks to my sister, Tara (aka Waco Know-it-all) for the help!
If a trip to Waco is too much of a splurge, you can order a personalized metal sign by Jimmy Don! These range anywhere between $120 to $250 and you can use what ever phrase you want.
See my other Holiday Gift Guides Here:
For the Beauty Lover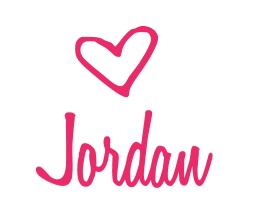 *Please note there are affiliate links in this post which means if you click on a link and purchase something, I might receive a small commission. Thank you for reading and supporting my blog!