As the oldest of four girls, I know my way around ruffles, bows, and lots and lots of pink! When I first found out that we were expecting a boy, there was first disbelief…and then panic. I was sad because I had always dreamed of having a little girl to put in those beautiful dresses, cute shoes and big bows – The bigger the bow, the better the Mom, right? haha
Looking back, I just laugh because God knew exactly what he was doing giving me two boys! Boys are so easy to dress (in terms of style – not the actual act of dressing them!) and I just wanted to show you just how easy it can be!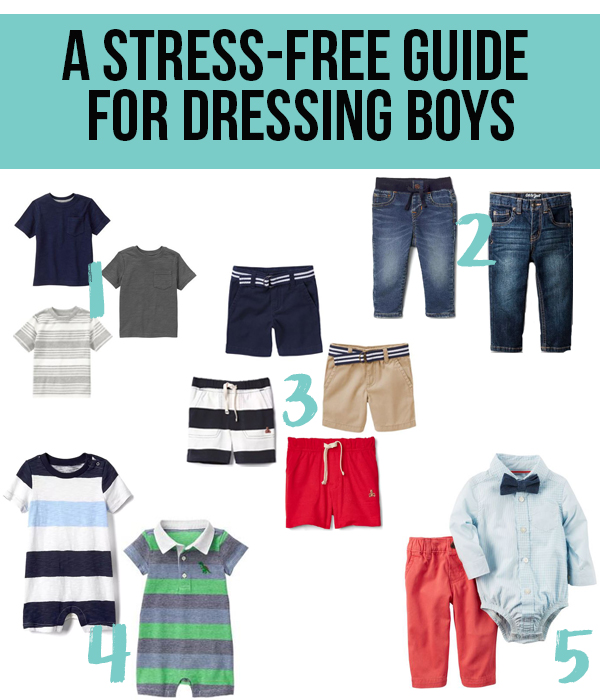 [1] Neutrals go with everything. White, Black, Grey, Camo (yes, I am considering Camo a neutral…this is what a #boymom has to deal with). I love just keeping it simple and pairing a solid or striped tee with jeans. Good to go! You can find these tees currently 40% off here.  Target also has some great tees as well starting at $4.50 – you really can't beat that!
Another tip – White is going to get dirty so stinking quickly so buy like 3 or 4 of the same white shirt when they go on sale so you aren't completely devastated when one gets a juice stain in it!
[2] I love putting the slim jeans on the boys. I think it makes them look like little men. 🙂 The jeans from Gap are SO soft and are easy to just slip on. I'm a HUGE fan of the Cat & Jack brand at Target and we have a few pairs of these $10 jeans!
[3] As the weather starts heating up, I dress the boys in these belted twill shorts from Gymboree for church or BSF. For casual days around the house, I love the easy pull on knit shorts from Gap.
[4] I am obsessed with the one piece outfits. Now, I know they aren't for everyone but they are so easy – not having to figure out a matching shirt and shorts – and they are so cute too! I know my days are numbered for dressing Luke in these rompers… so I am dressing him in them for as long as I can! I love this blue stripe one from Gap and this little Dino Polo one from Gymboree!
[5] For special occasions, I can't resist dressing the boys in bow ties! For Easter (and our recent family pictures – Sneak peak below 😉 ), we put the boys in these precious outfits from Target. This outfit is adorable if you're still looking for an Easter outfit for your little man!
Now, I might go a little crazy shopping for Luke sometimes, but that is only because I know Ben is going to end up wearing most of these clothes the next year. That helps justify spending a little extra on a pair of jeans or a sweater!
I love that I have two boys that I can dress alike… I almost always buy two of everything so I can do just that!
Just FYI, Gymboree currently has 50% everything in their "Easter Shop" and an Extra 20% off your entire purchase when you use the promo code: HELLOAPRIL (Expires April 2). You can also earn " Double Gymbucks" – basically for every $50 you spend, you will earn $50 off a future purchase – It's like free money! 😉
I also use Target's RedCard to get an additional 5% off your entire purchase AND be sure to download the Cartwheel App for additional coupons. I really like the feature on the Cartwheel App where you use the camera to "scan" all the bar codes on items in your cart and offers will pop up when you scan something that is currently on sale.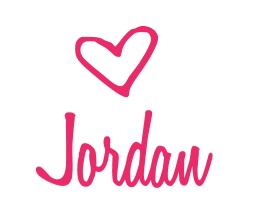 *Please note there are affiliate links in this post which means if you click on a link and purchase something, I might receive a small commission. Thank you for reading and supporting my blog!