In my efforts to get back on the healthy eating train, I did some searching for a yummy protein pancake. I pulled from many different recipes to come up with this one! Obviously, the consistency isn't as fluffy as a normal pancake but it sure hits the spot when you're craving something a little bit sweeter for breakfast… or heck, anytime!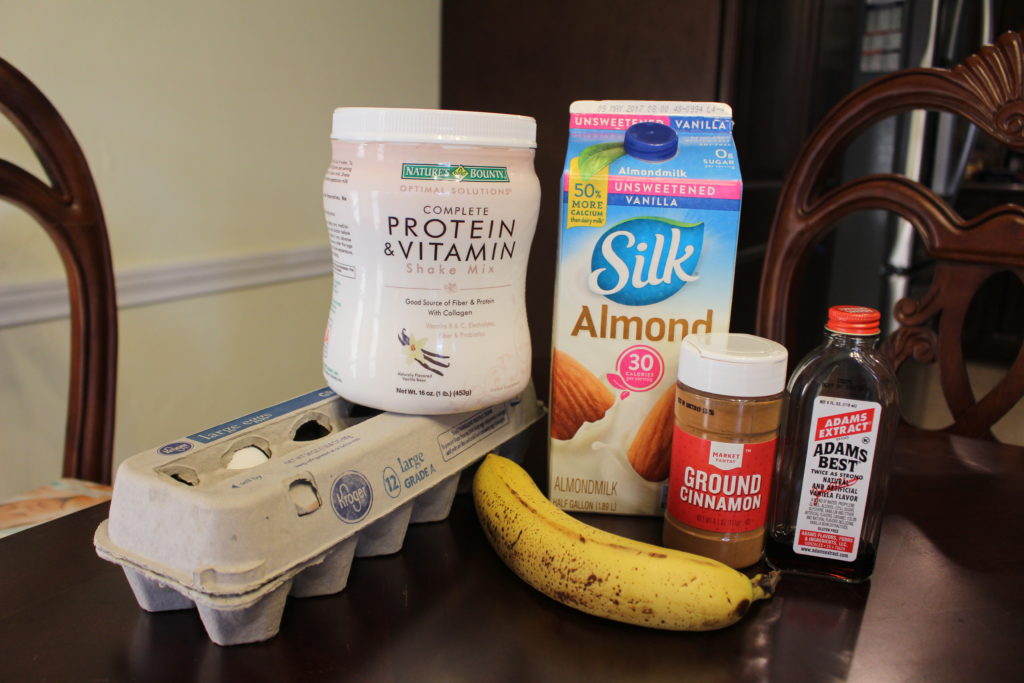 You will need:
1 Banana (mashed)
1 Egg
1 Serving of the Nature's Bounty Protein Powder – Vanilla flavored
2 Tablespoons of Almond Milk
a splash of vanilla
a sprinkle of cinnamon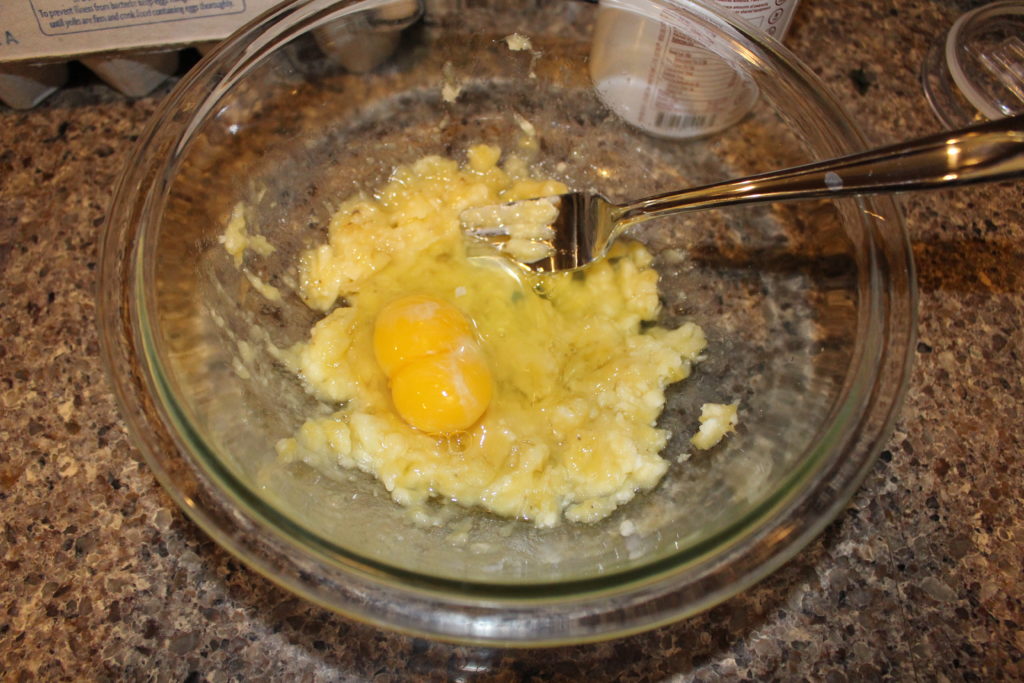 Mash the banana and mix in the egg.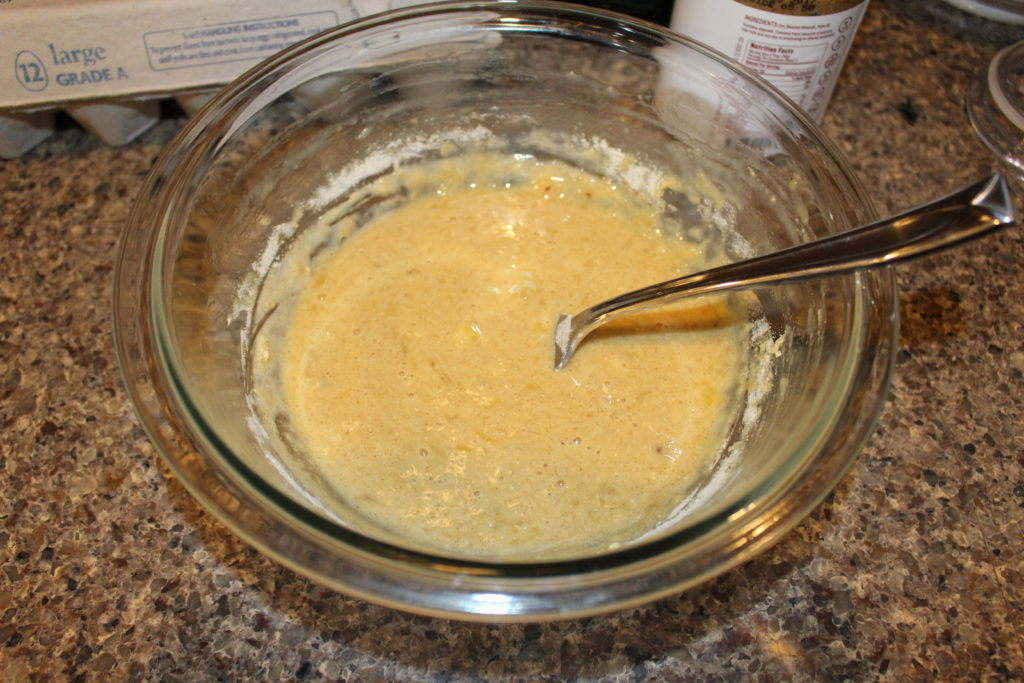 Add all other ingredients until combined.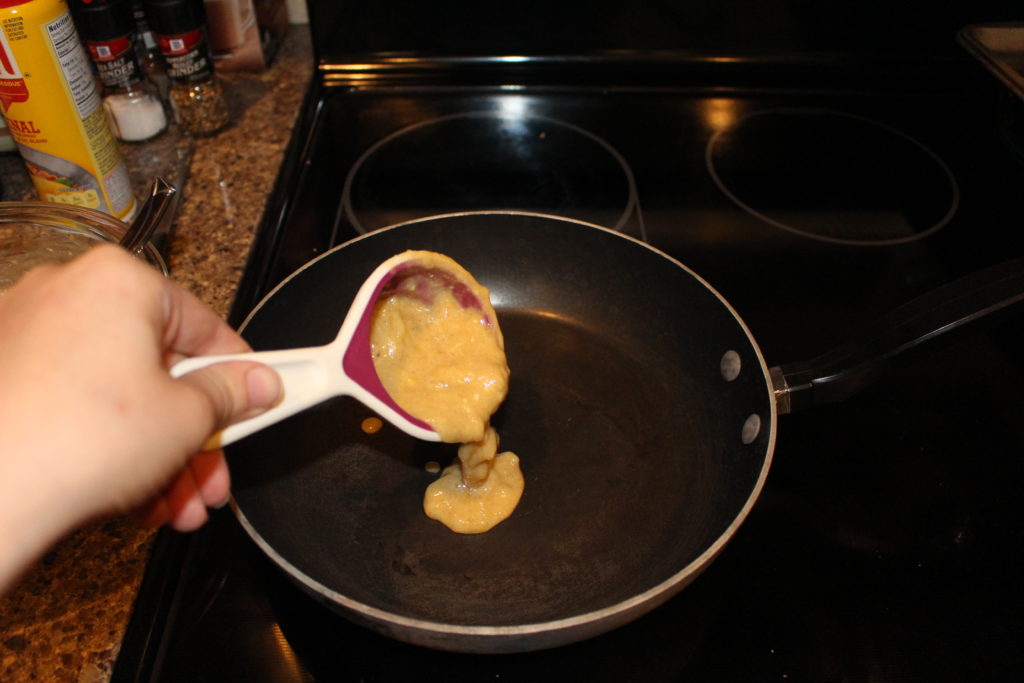 Take about 1/3 of a cup (I use a measuring cup to scoop the batter) and pour onto a pre-heated skillet. Make sure it is on medium heat and use some cooking spray to make it easier to flip.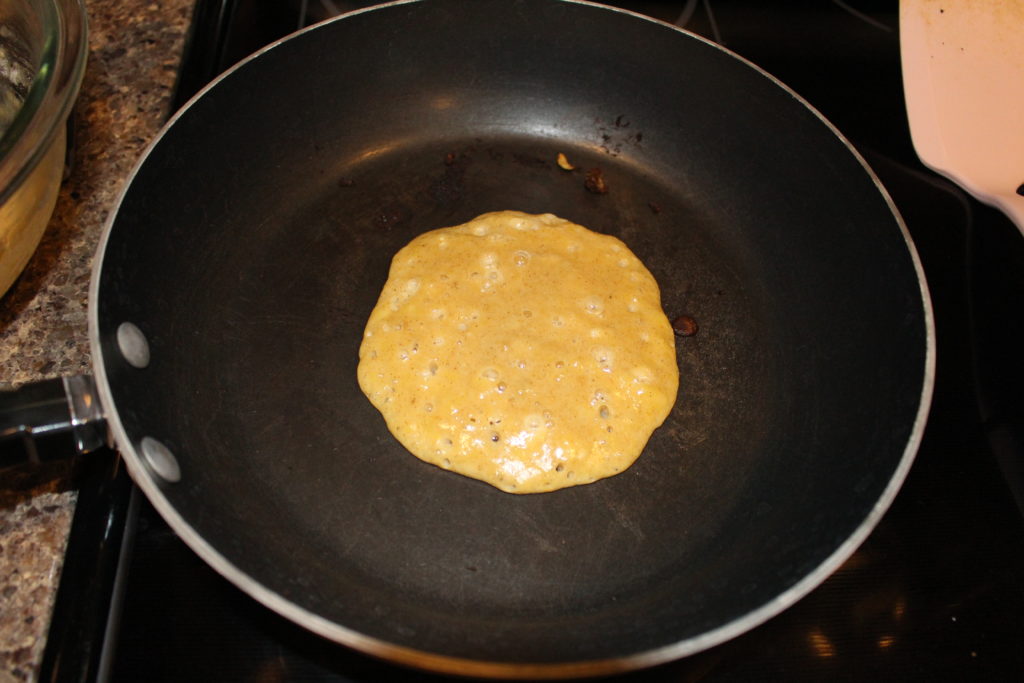 It takes a while for the pancake to cook but once it has lots of bubbles on top and looks to be firming up, its time to flip!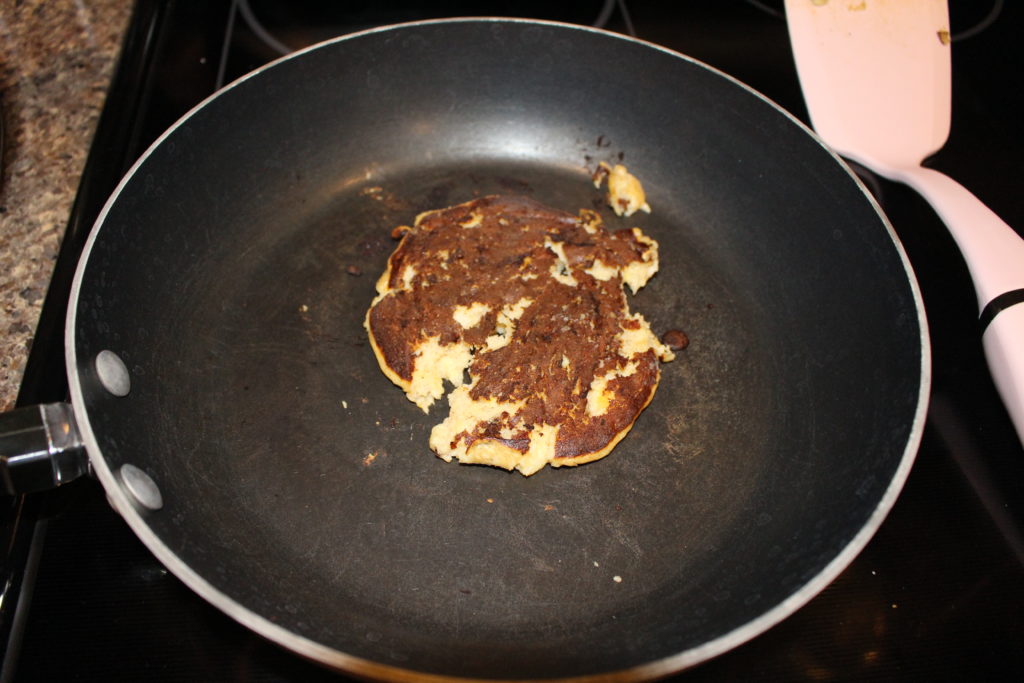 Obviously, I am the pancake master…
This makes about 4 pancakes and is one serving. Or in my case, its one serving plus one pancake to Luke – he approves! I drizzle the smallest amount of 100% Pure Maple Syrup and it is delish!