Here in Texas, Spring means yellow pollen EVERYWHERE, severe storms, and already feeling like summer. Everything is in bloom and green and it makes our daily walks so enjoyable.
Since I have been pregnant this time of year for the previous two years, I had to make do with maternity tops/dresses and yoga pants as my daily wear. This year, I am super excited to add some new (NON MATERNITY) staples in my wardrobe. Check them out!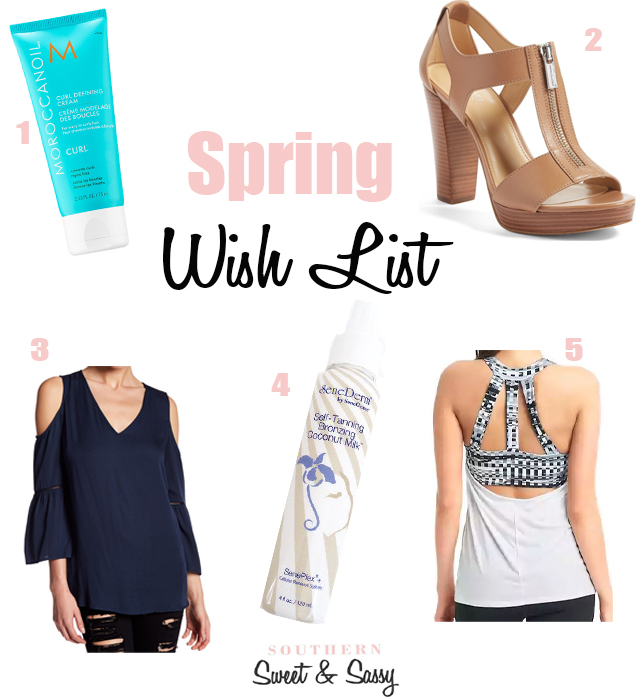 [1]
There is something about spring and summer that makes me more inclined to embrace my naturally curly/wavy hair. More likely, its because I rarely have time to wash, dry, curl my hair AND do my makeup before the boys wake up or get antsy in the pack n play! I am always up for trying new hair products and this one is next!
[2]
Every season I feel like I need a new pair of shoes…or 5 🙂 These caught my eye and I think I'm in love! These are on my list to buy ASAP!
[3]
This cold shoulder top has the bell sleeves that are everywhere this year. It's light, flowy and perfect to wear with white skinnies! I am thinking this would be super cute for our family photo session coming up this weekend.
[4]
Since I am a ghost and can't tan to save my life, I rely on sunless tanners. I just got the Self-Tanning Bronzing Coconut Milk and I am so excited to try it out!!
[5]
I purchased this Gap tank a few weeks ago and I think I need to order one in every color. I also love this one that comes in 7 colors! Currently, everything at Gap is 40% off plus free shipping with the code FFSALE through the 27th. I have a soft spot in my heart for Gap since I worked there summers/holiday break in college. 🙂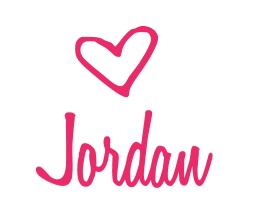 *Please note there are affiliate links in this post which means if you click on a link and purchase something, I might receive a small commission. Thank you for reading and supporting my blog!