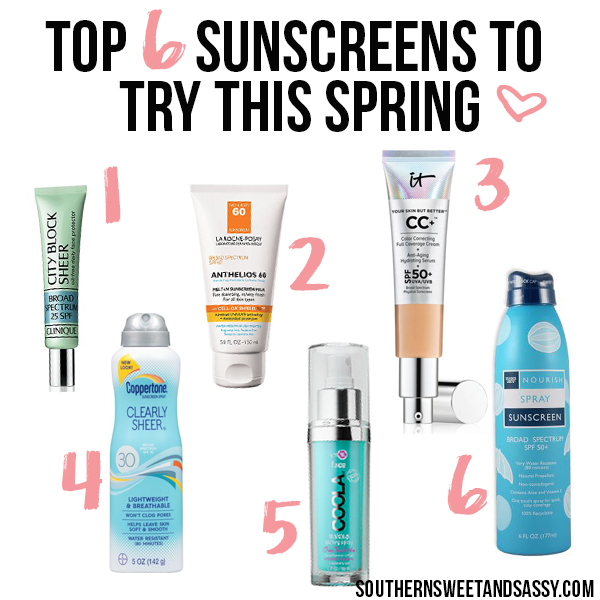 Is it just me or does it feel like Texas had about 3 days of winter then flew straight into summer? With the temps reaching the 80's here already, the boys and I have been taking advantage and going outside any chance we can get. As much as I dread slathering sunscreen all over the three of us every time we step out the door, it is one of those necessary evils. In doing my research, I have come across some products that just might have me looking forward to protecting my skin!
[1] Clinique's CityBlock Sheer Oil-Free Daily Face Protector Broad Spectrum SPF 25. I initially heard about this from Shay and she has raved about it for a while now. I'm thinking this might be finding itself in my bathroom vanity pretty soon… It boasts being a lightweight formula (love!) and absorbs excess oil (LOVE!) and it can be used as a makeup primer (AWESOME!).
[2] In my research, this brand kept coming up…and I honestly had never heard of La Roche-Posay before, but Elle, Cosmo and Allure all mention this as a top contender for the best product. According to Allure, the Anthelios 60 Melt-in Milk received a 100% score from Consumer Report… but I'm pretty sure all of the brand's sunscreens are top rated. Check them out here!
[3] The IT Cosmetics Your Skin But Better CC Cream with SPF 50+ is something I already have in my makeup drawer and didn't even realize the SPF in it! It is a "color correcting full coverage cream + Anti-Aging Hydrating Serum" in addition to having the SFP and I can tell you, this really is FULL COVERAGE. It's amazing!
[4] I have a feeling that this summer, the boys and I will be in our pool just about every day and that means we will be going through the sunscreen pretty quickly. I am all about applying sunscreen as quickly and painlessly as possible and this looks like this will do the trick. It's affordable, oil-free, water resistant, dries matte and doesn't feel sticky? I am so IN. Plus, I am ALL for the spray on stuff! Less gunk on my hands!
[5] I had never seen this before but I can definitely see myself using this A LOT in the future! It is the Coola Face SPF 30 Makeup Setting Spray. It sets your makeup, protects your skin from UV rays AND hydrates with hyaluronic acid and aloe leaf extract. I know the Tone It Up girls LOVE this brand and I have actually been wanting to try it out for a while now so stay tuned for a review of this one later this spring! 😉
[6] This one definitely intrigues me…Trader Joe's Nourish Spray Sunscreen. It has Broad Spectrum SPF 50+, contains aloe and vitamin E, water resistant up to 80 minutes and oil free. The best part? Under 6 bucks!
Have you found a sunscreen you can't live without? Let me know!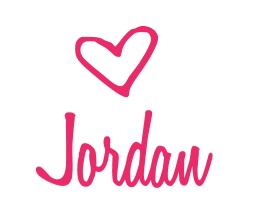 *Please note there are affiliate links in this post which means if you click on a link and purchase something, I might receive a small commission. Thank you for reading and supporting my blog!