Goodness I have been slacking a bit here… but cut me some slack, last week was full of doctors appointments, late evenings (with Daddy away…) and just plain BUSY. Here's a little recap: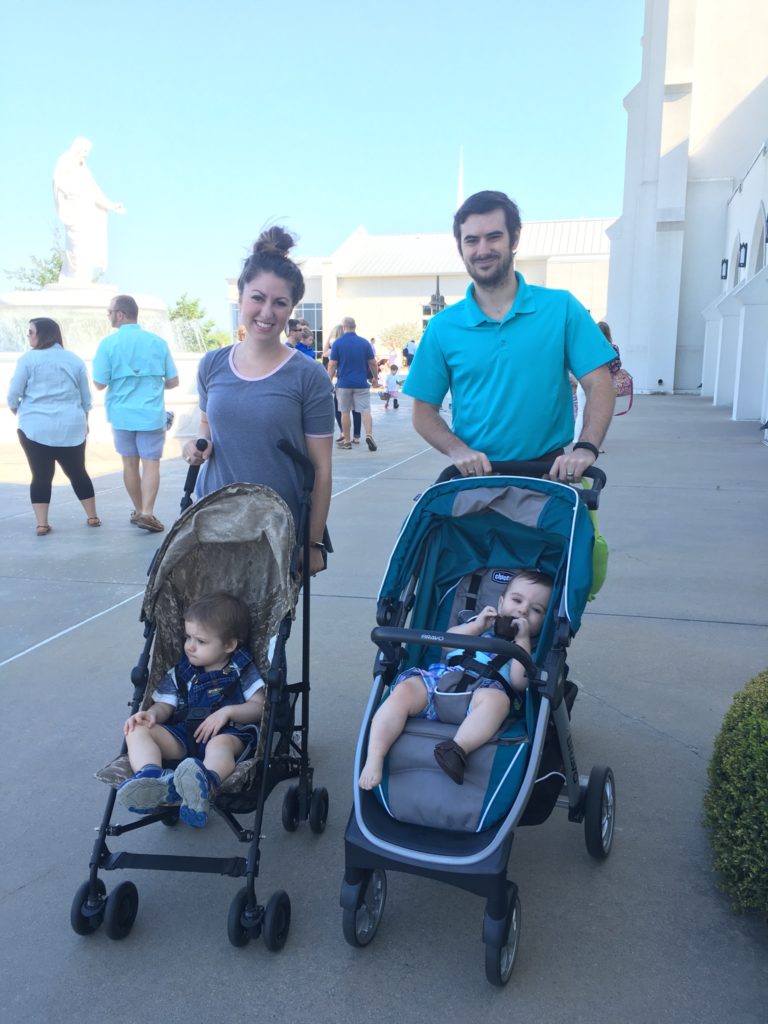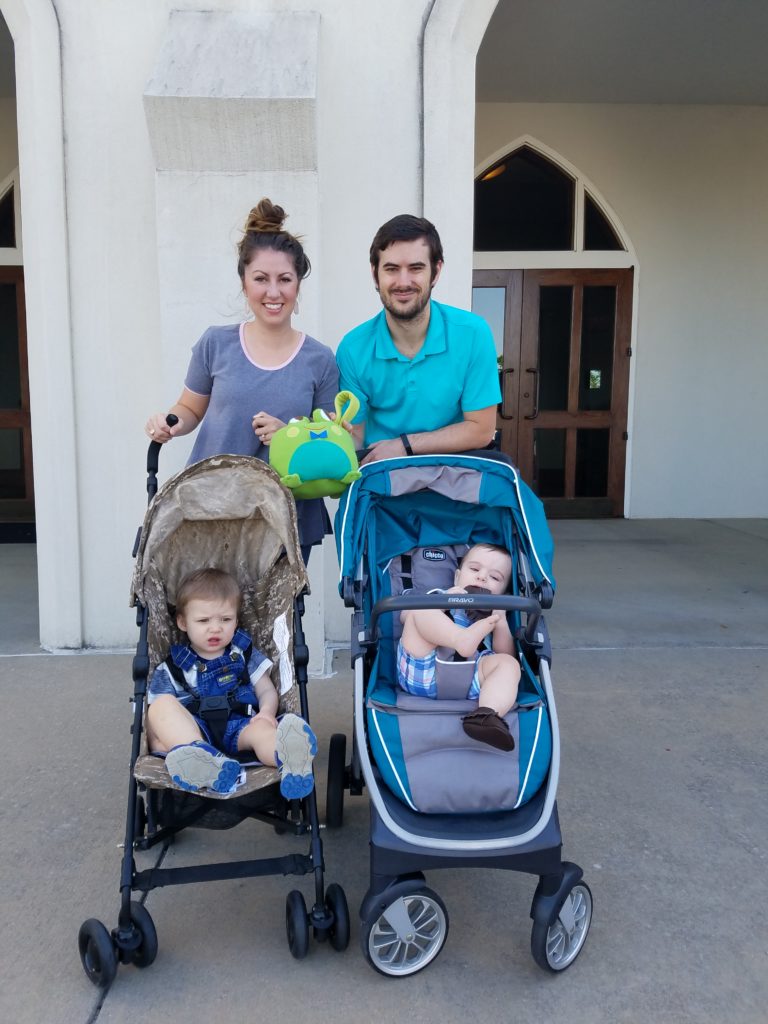 The Saturday before Palm Sunday, our church held an Easter Eggstravaganza. They had LOTS of inflatable obstacle courses and things along that nature, games, and of course, Easter egg hunts.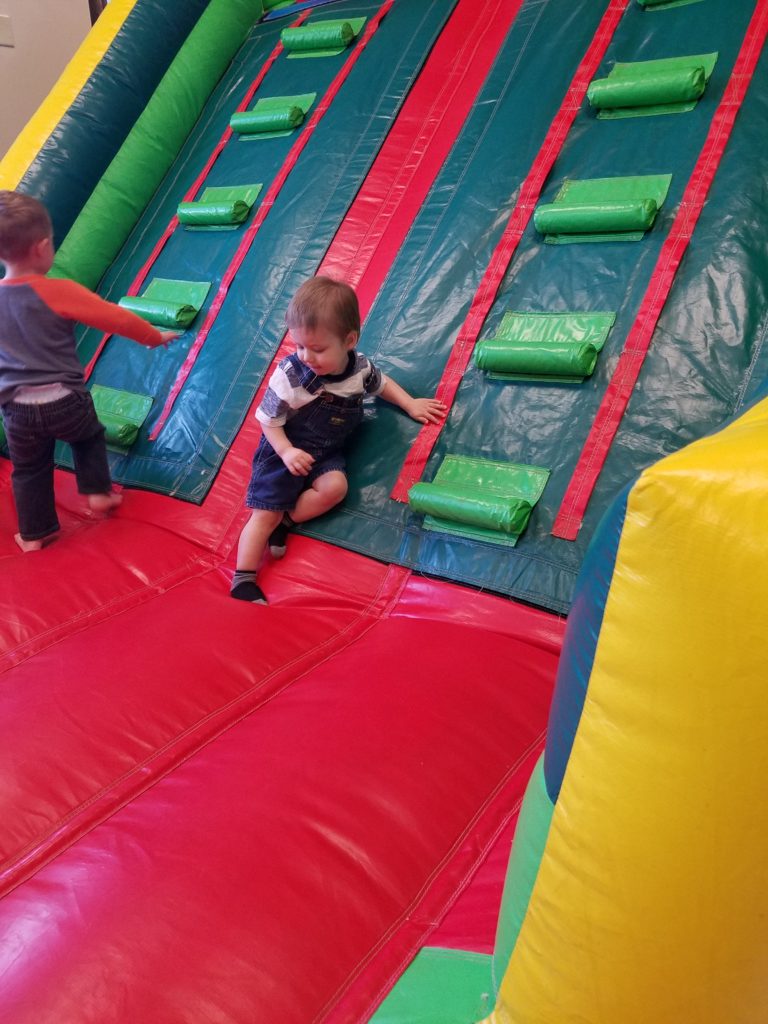 Luke didn't quite understand the concept of climbing up the inflatable wall but he sure loved just jumping around on it!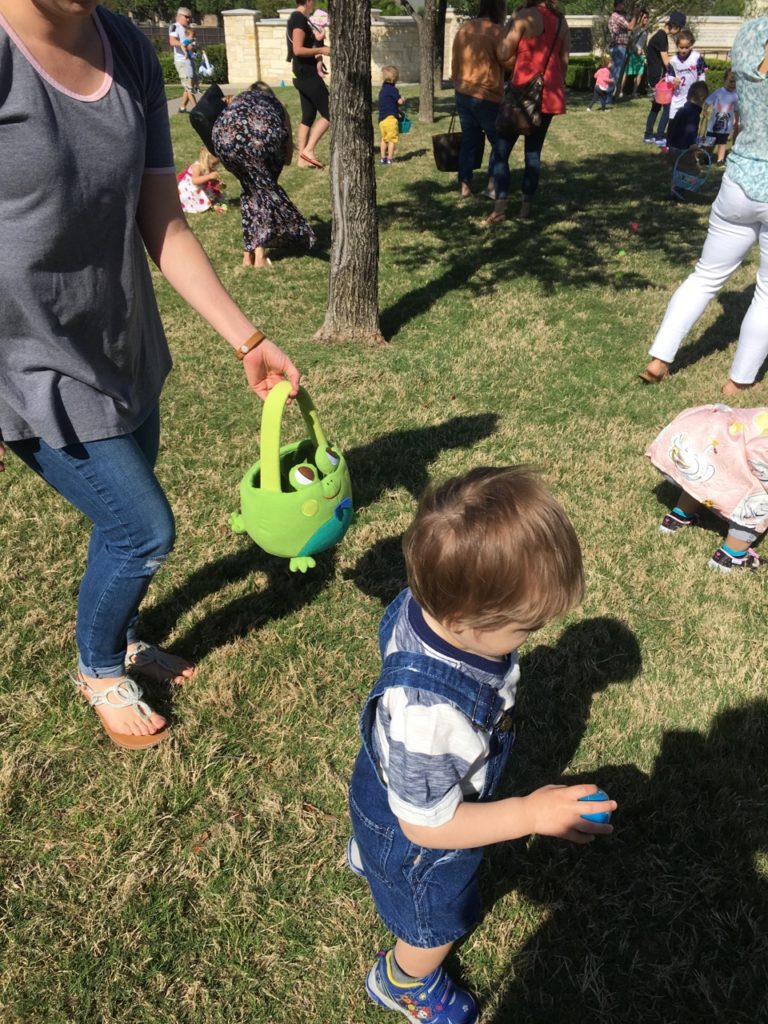 Our one and only picture from his egg hunt. He was quite content just picking one up, examining it, opening it or trying to throw it like a ball. TYPICAL BOY!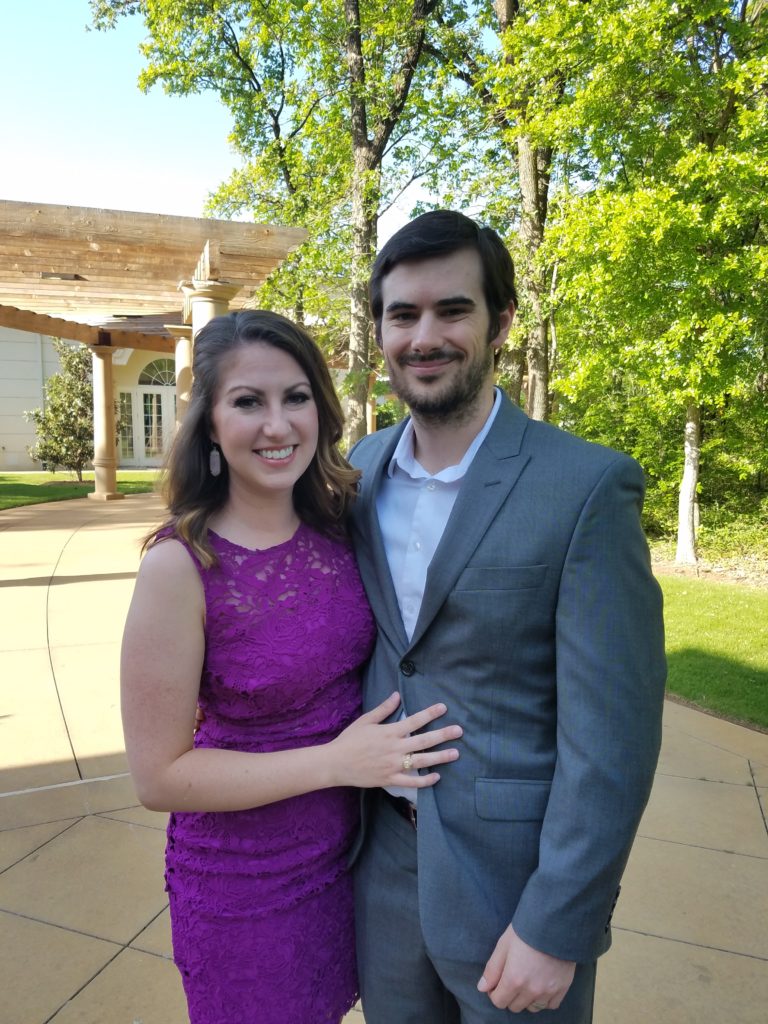 That night, David and I attended a wedding of some family friends and we had a great time!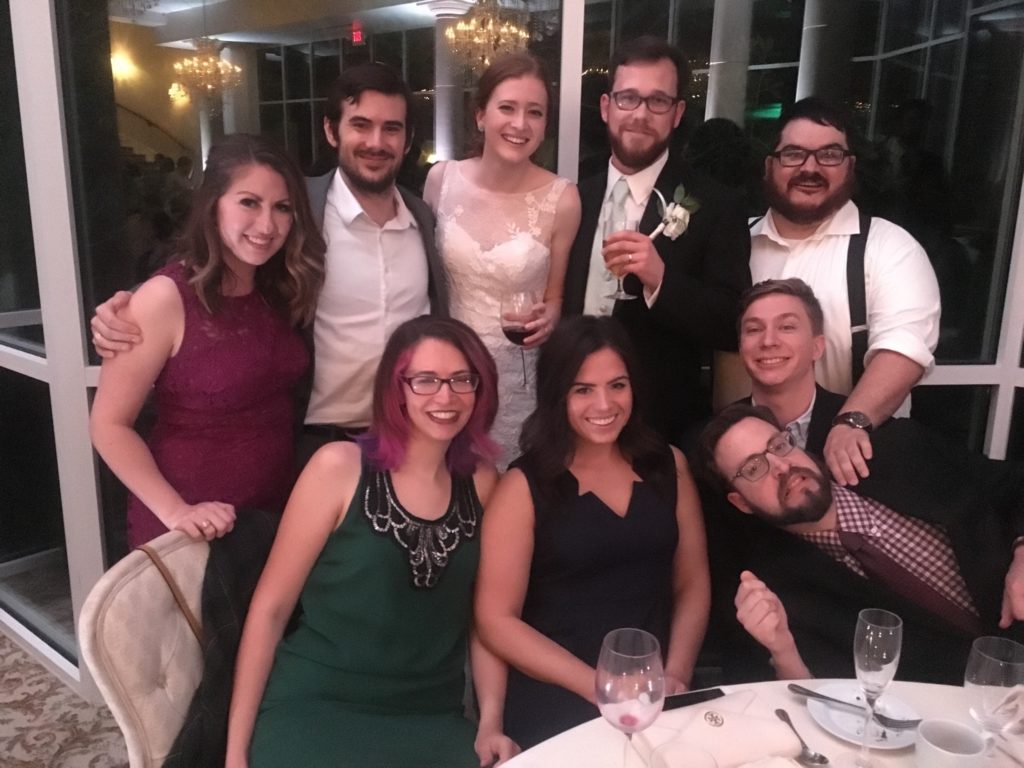 Palm Sunday I was practically a single mother because David was asked to perform as Peter for the Maundy Thursday service and they practiced after church that day… So we attempted a picture…
It didn't happen.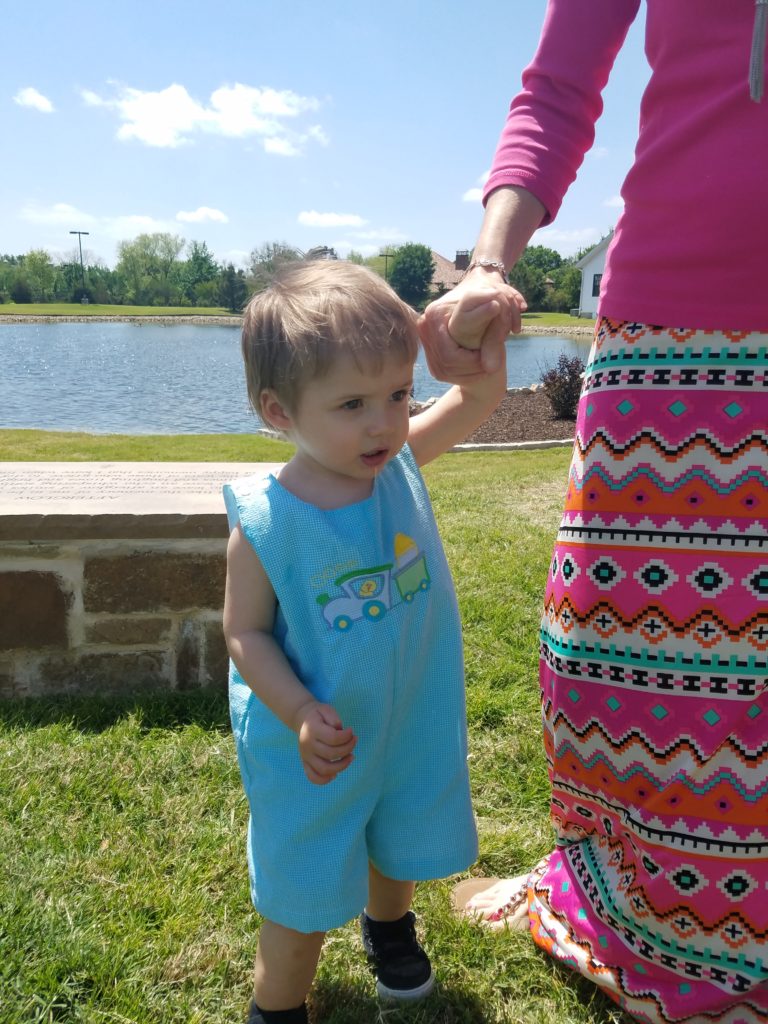 LOVE this romper!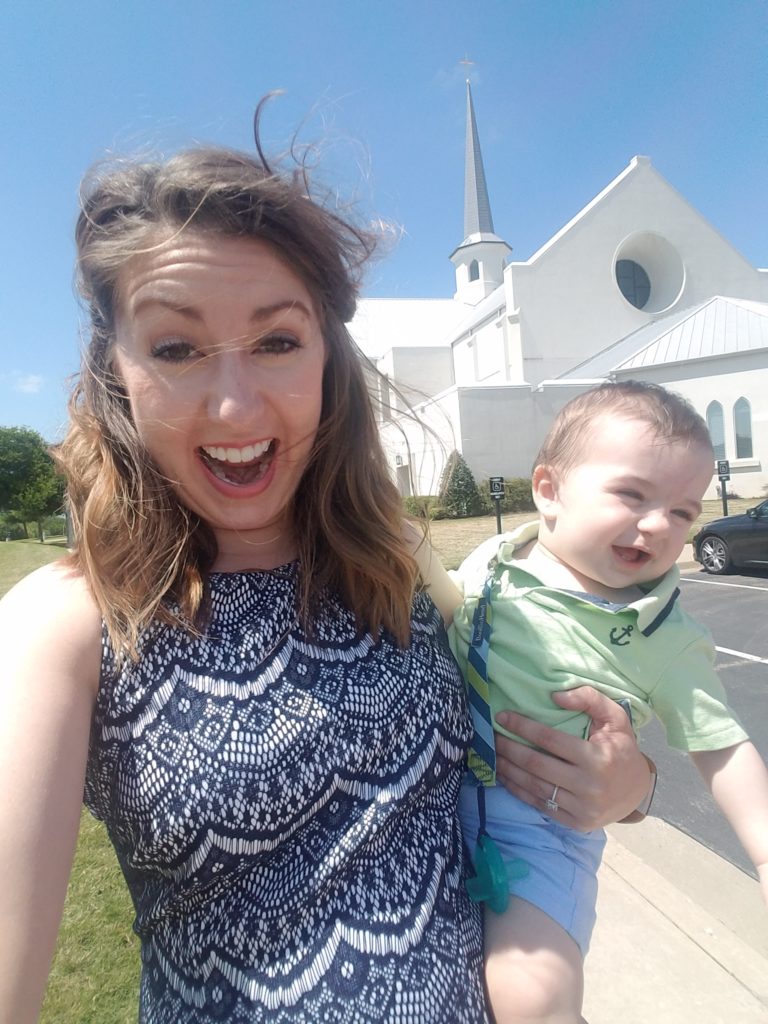 I LOVE this dress. I got it last year but there are still a few available FOR SALE. (Similar here and here)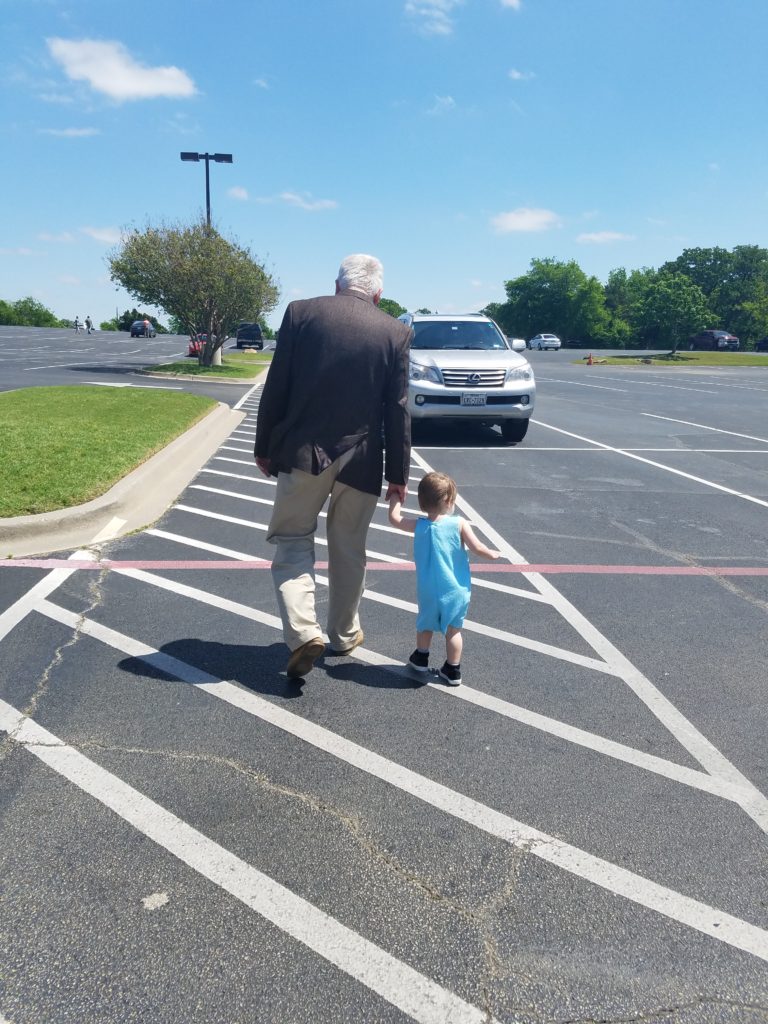 This kid loves his grandfathers!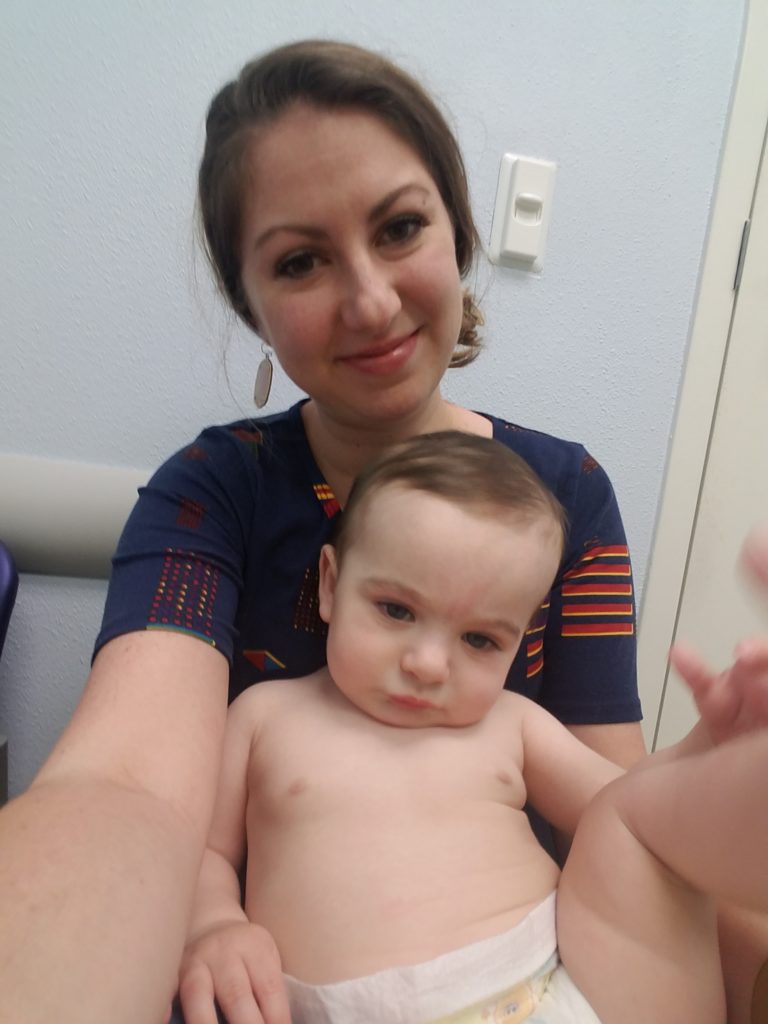 This big boy had his nine month check up!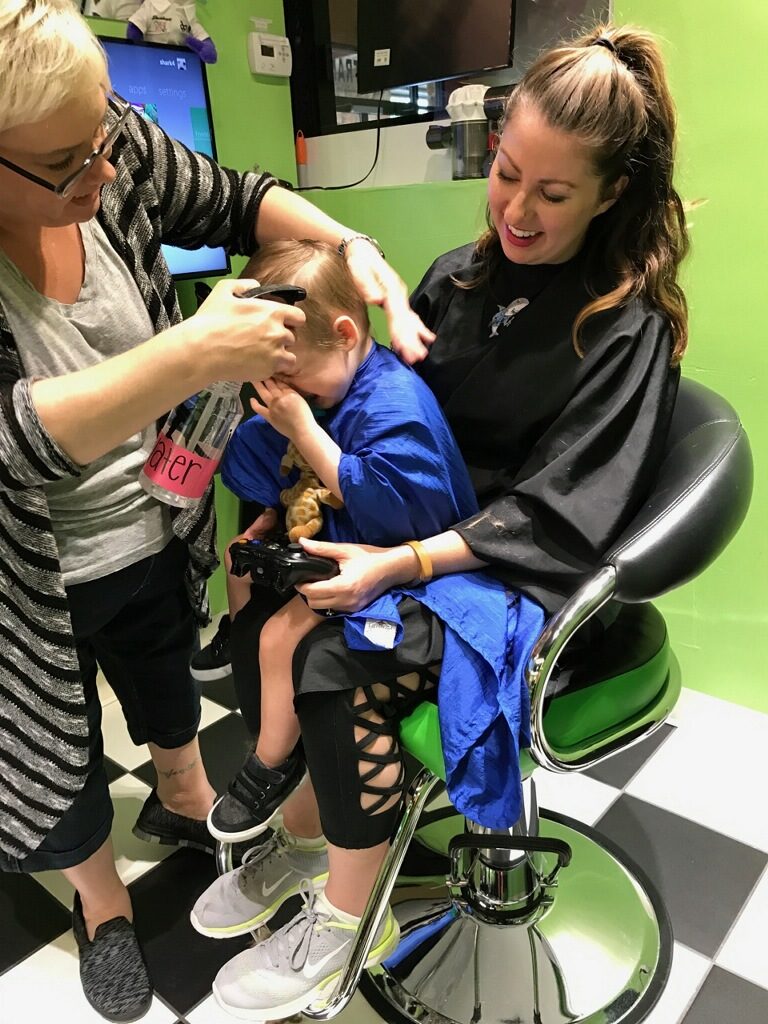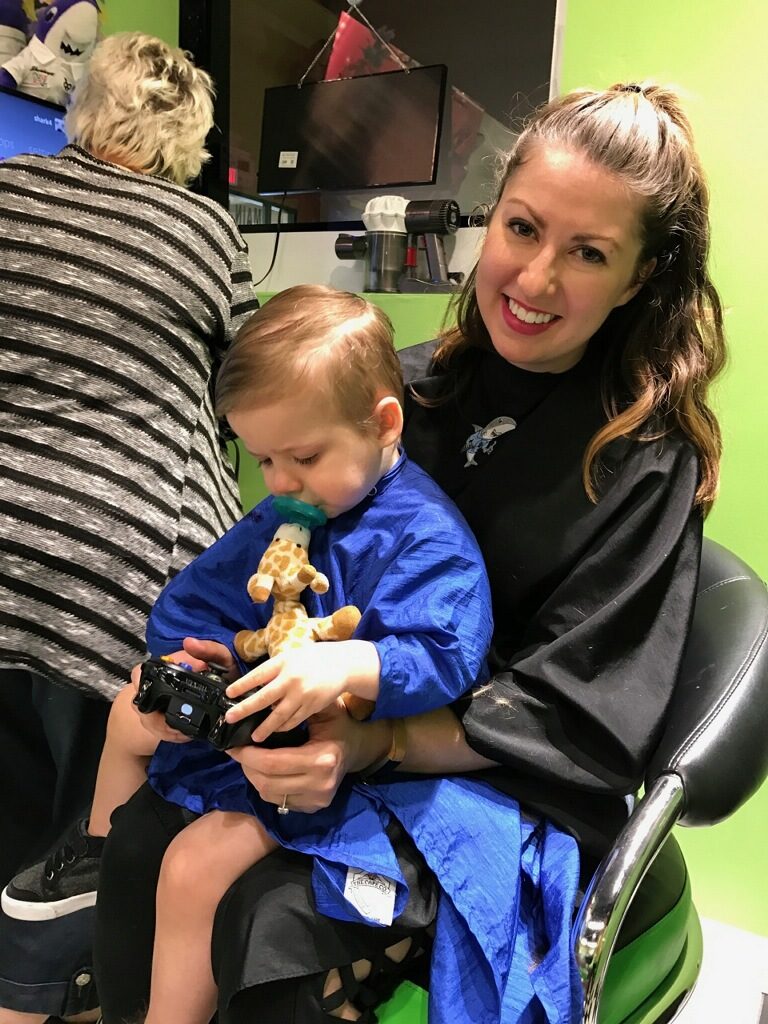 We went for our first salon hair cut… it was a little rough at times, but the X Box controller helped distract him. Daddy was quite proud when he heard about that! P.S. I LIVE in these capris and shoes!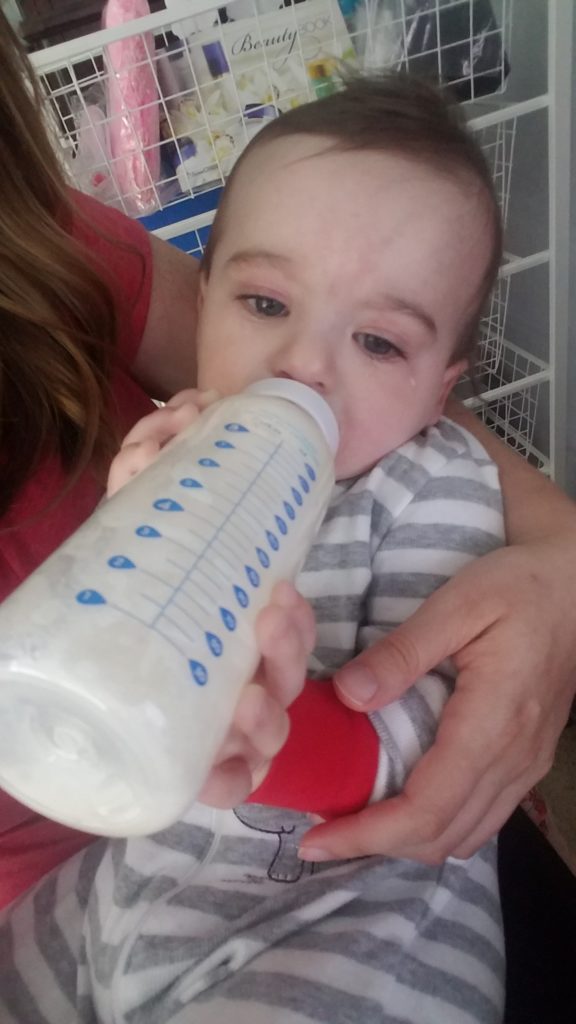 We had a little scare this week when this one decided to climb out of his crib… we cried big crocodile tears but a bottle made it all better.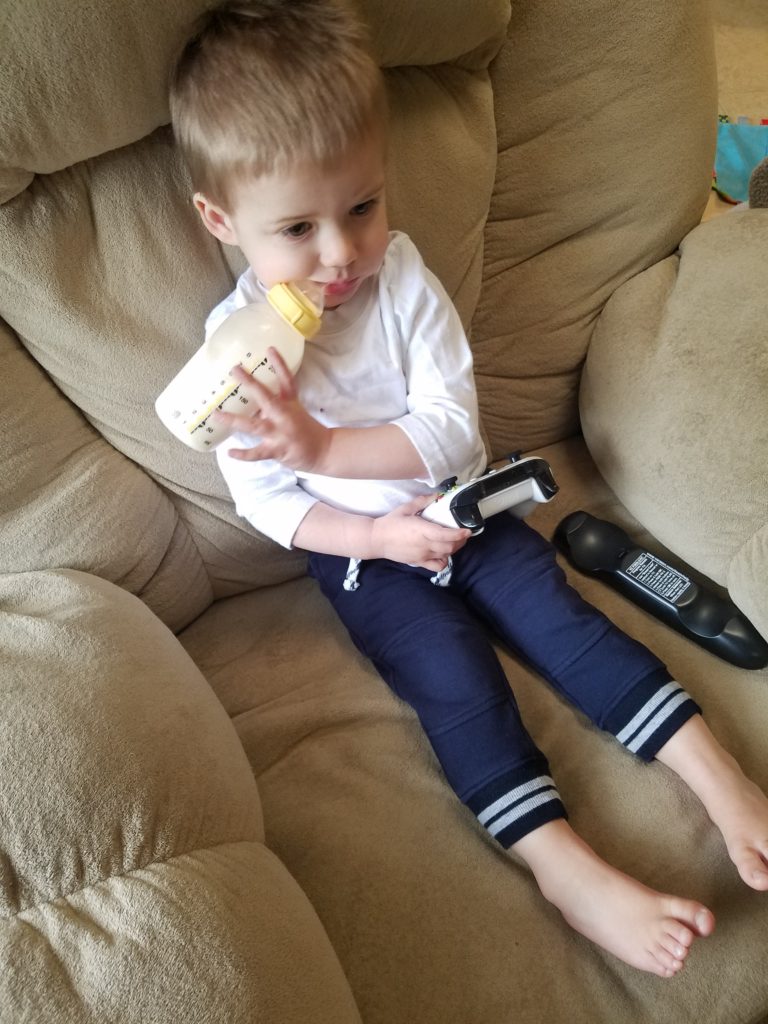 Multi-tasking.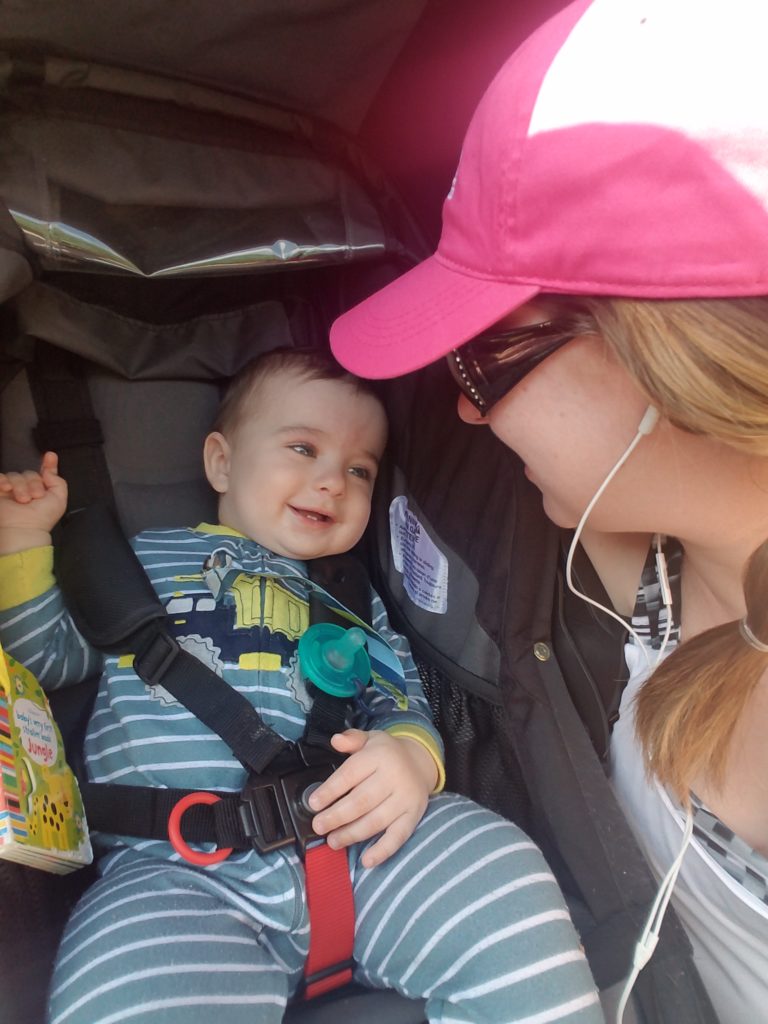 We like going on walks 🙂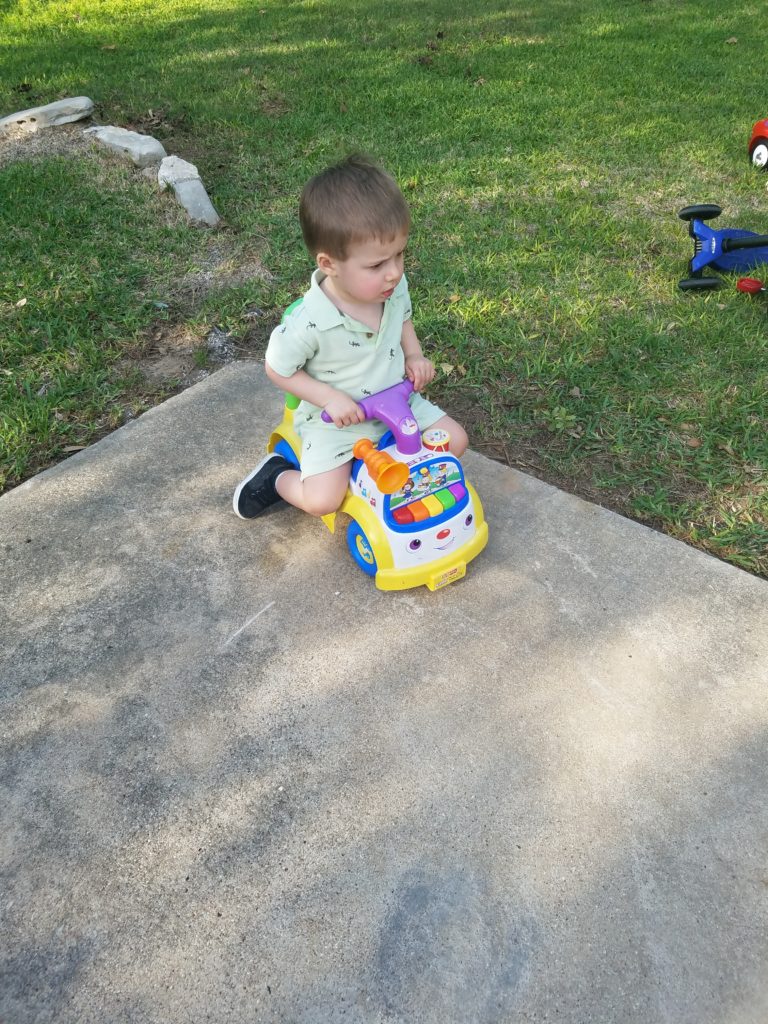 Good Friday we went to our Sunday School's Fish Fry. We were so busy chasing this one around that this was the only pic we got… when he finally sat still for more than 5 seconds!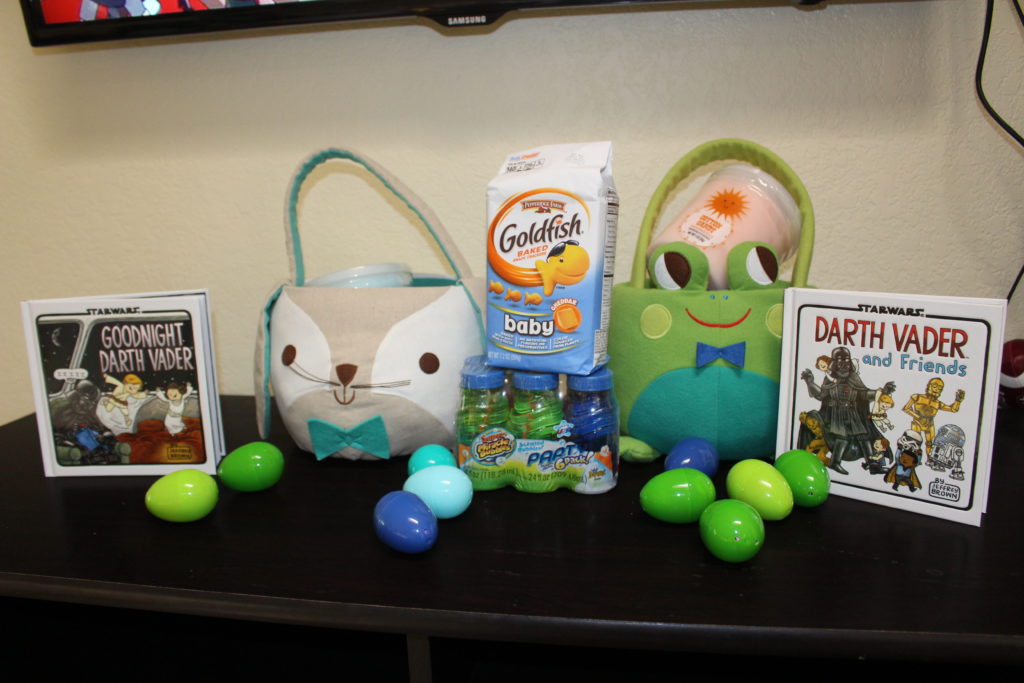 Easter Bunny came a little early…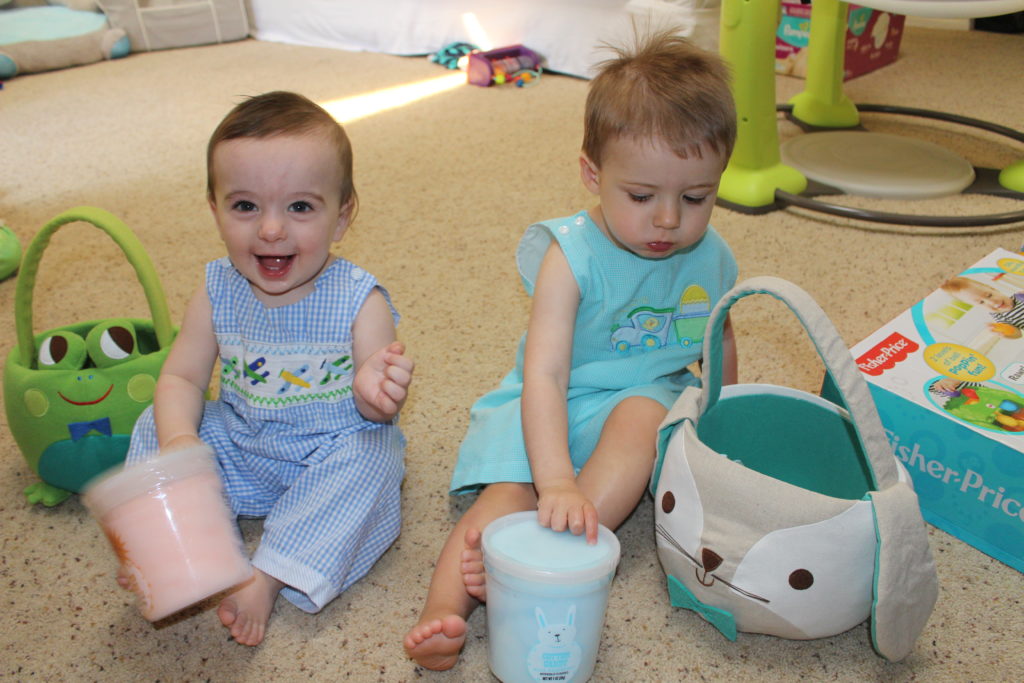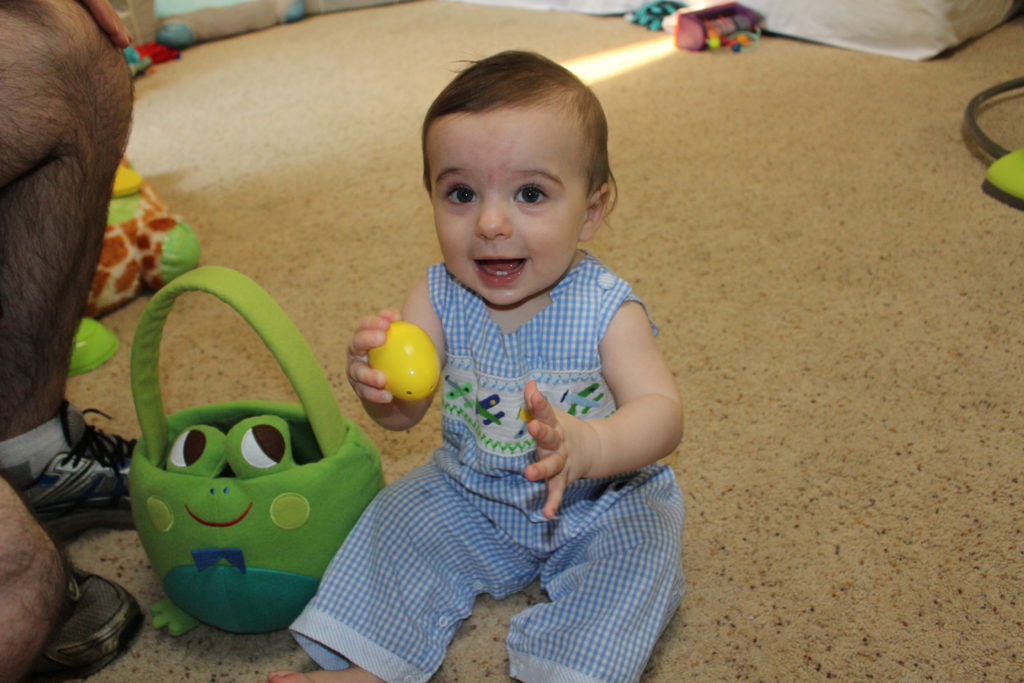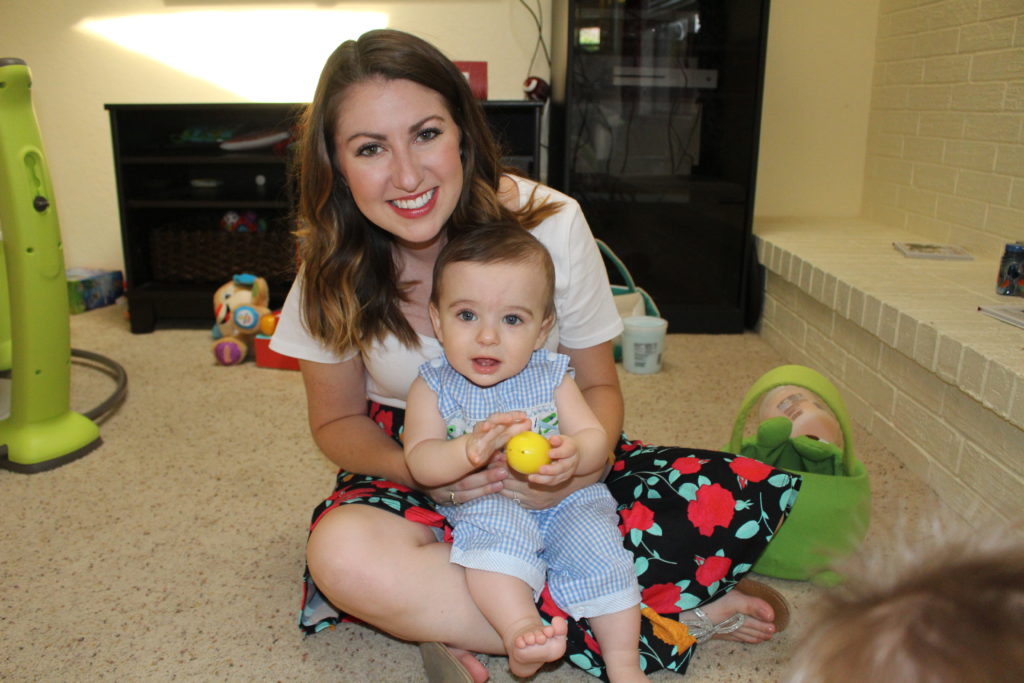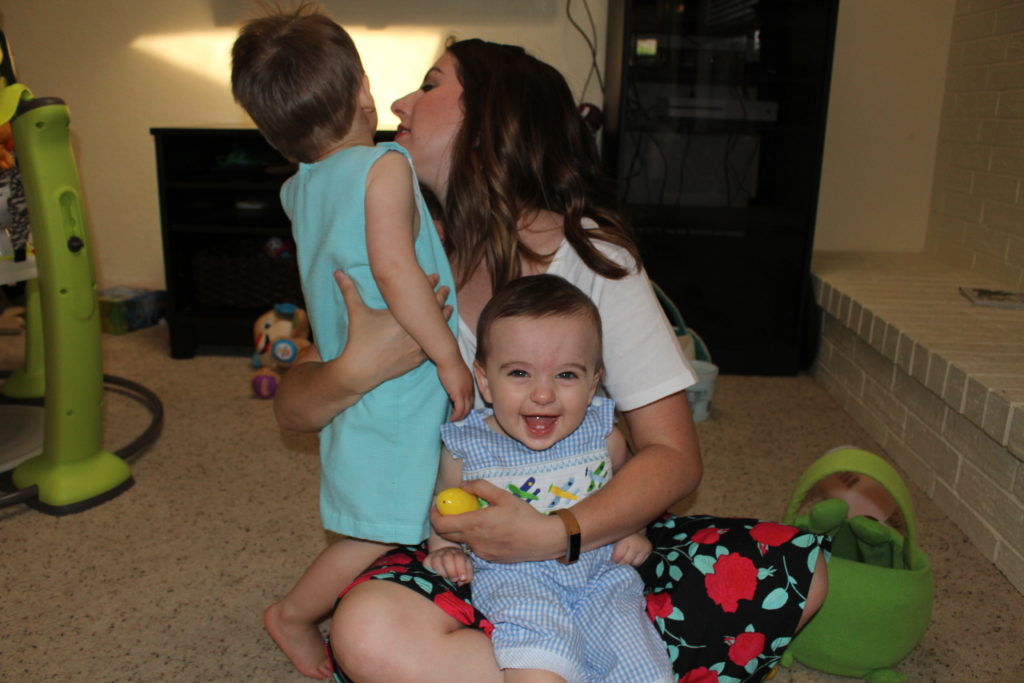 Luke wasn't having it…but Ben sure knows how to cheese it up for the camera!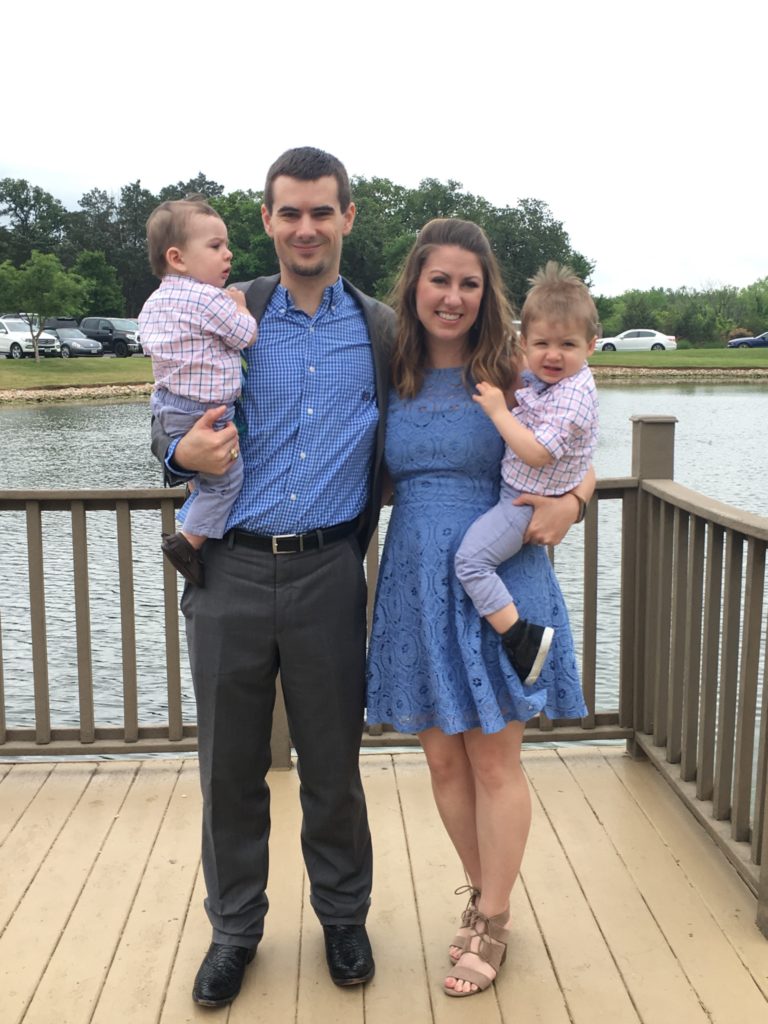 This was probably the best pic we got of all of us Easter Sunday… There was too much going on between all the people and the WATER! (I'm OBSESSED with this Dress. These shoes are SO comfy…and affordable!)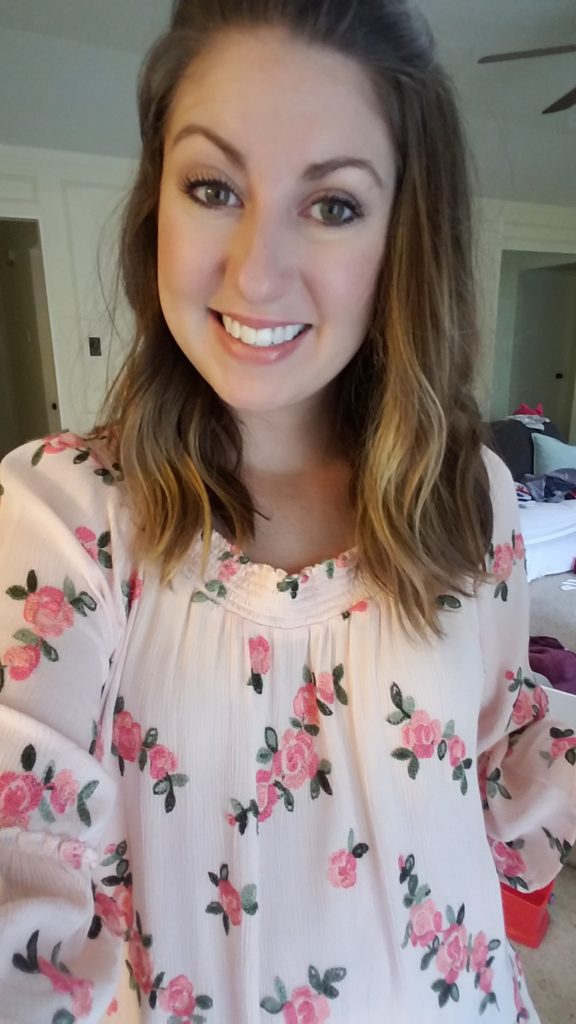 We quickly ran home to change and then loaded up to head south for the afternoon… Snapped a quick pic of this top and sent it to my mom because I was so excited I found it here!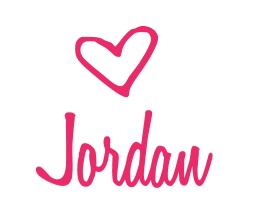 *Please note there are affiliate links in this post which means if you click on a link and purchase something, I might receive a small commission. Thank you for reading and supporting my blog!