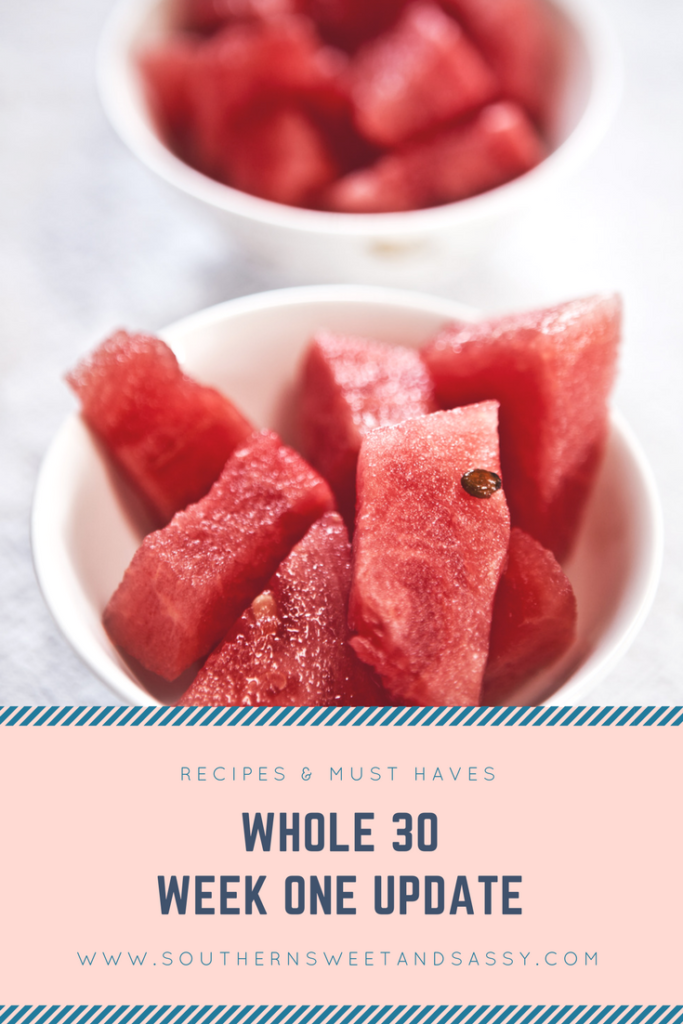 The first week of my Whole 30 is complete! 7 days down, 21 to go. At this point, I would say I am a little cranky, dreaming of sugar, and still not quite experiencing the energy I so desperately need.
As I said last week, planning is key. I choose a few recipes, prep them and eat on them during the week. It makes it so much easier to to stay on plan when you can just grab something out of the fridge and heat it up when you are famished and needing to eat NOW. Otherwise, I would pretty much cave and send David out to the closest fast food establishment.
What I Ate
The three recipes I am linking today are ones that are total winners in my house. This Butternut Squash Soup is easy to whip up AND the boys gobble it up. Great way to sneak those veggies in for the kiddos!
Lazy Mama Tip: instead of buying a whole butternut squash and trying to cut it up, buy it already diced in the freezer section. You can just heat it up in the microwave and they're good to go!
This Sloppy Joe recipe has converted me into a Sloppy Joe lover. Growing up, I HATED Sloppy Joes…what was wrong with me? I have seen the light, y'all. I really love putting this mixture over a baked sweet potato. My only complaint is we eat it up in just two meals…but I want more! haha
Last recipe is this ah-mazing Buffalo Chicken meatball recipe. I made this with zucchini noodles and it was the perfect dinner. David is a huge fan so these will definitely be on repeat this week!
What I Used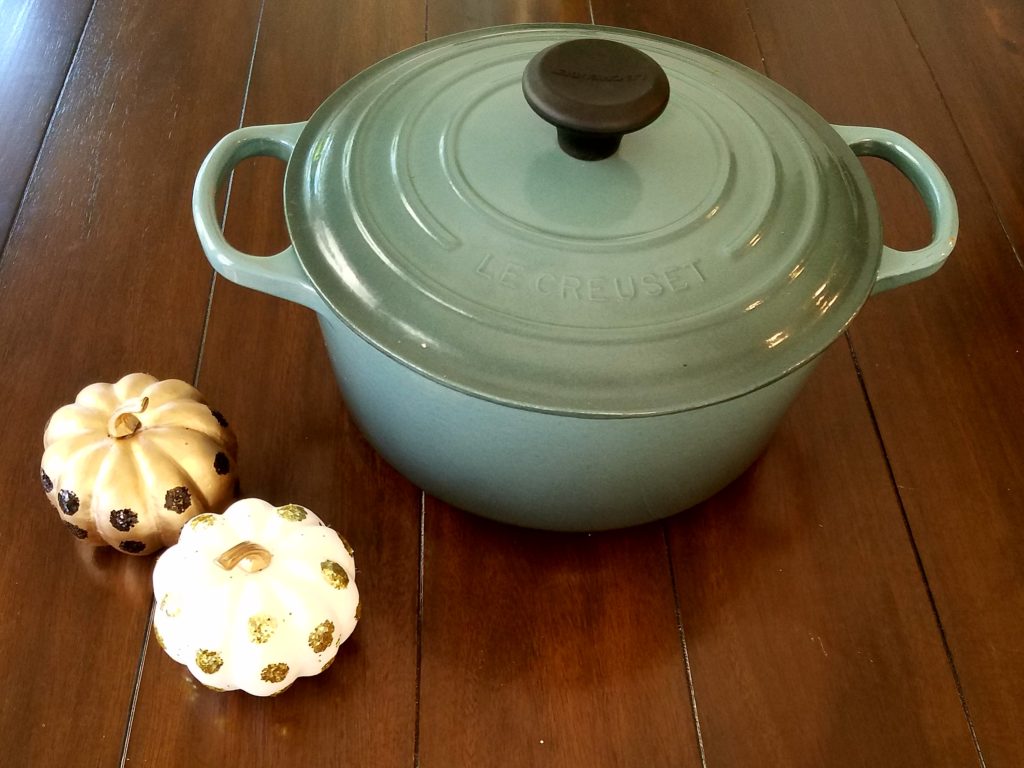 This Le Creuset Dutch Oven has been a staple in my kitchen since we received it as a wedding gift. I love love love the color of it and it just makes cooking just a little more fun! It is a little bit of investment, but if you take care of it, this is going to last you a very long time.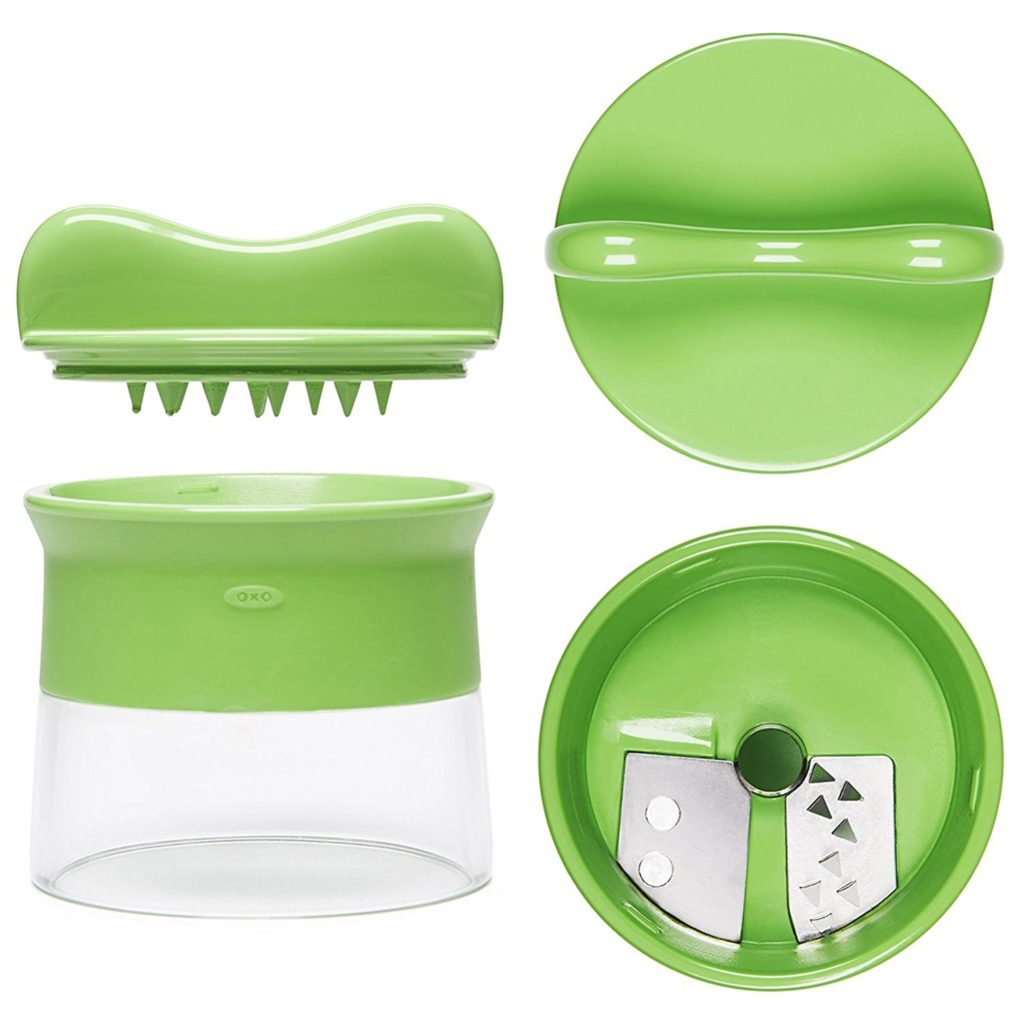 A Spiralizer is a fun way to mix things up when it comes to eating your veggies. I have only tried spiralizing zucchini but I have seen recipes with carrot noodles and sweet potato noodles too. Bonus: both my kiddos will eat their zucchini this way!
This may seem suuuuper basic but it has completely cut clean up time…. pre-cut parchment paper. so simple. so effective. that is all.
What Got Me Through The Week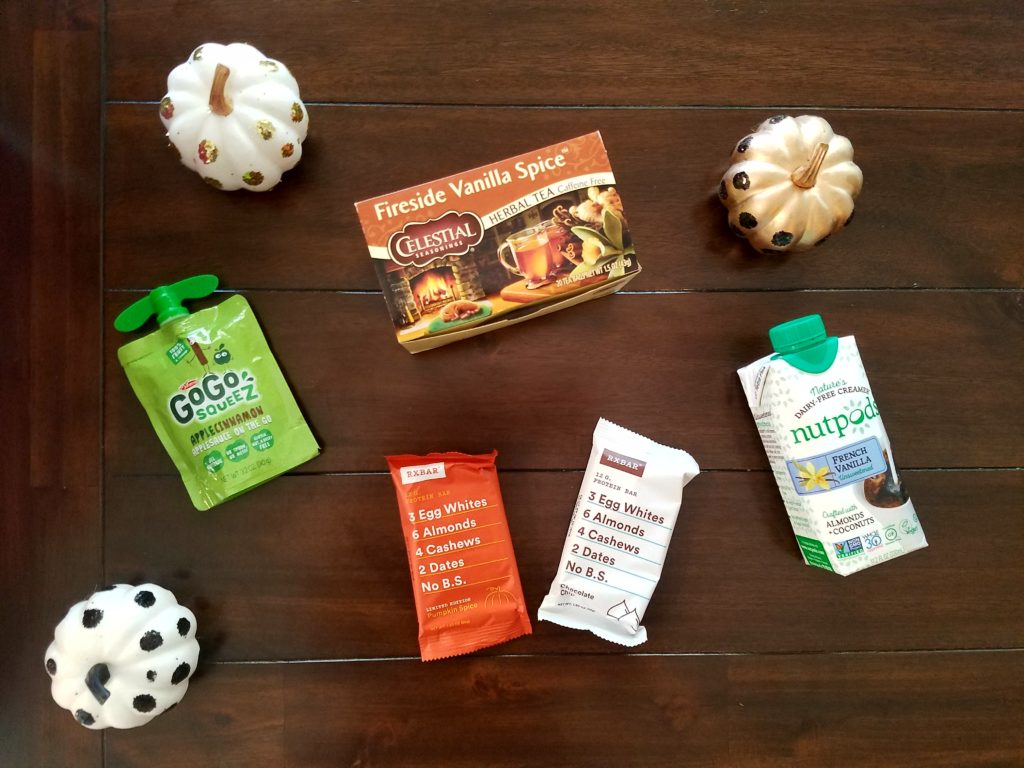 Go Go Squeez. Perfect for a quick little snack and it's pretty much the only thing Luke eats at the moment. We stock up. 🙂
RX Bars. Oh, how I love thee. The Pumpkin Spice flavor is probably my favorite and I just picked this Chocolate Chip flavor up at Target this week. You can order all their flavors here. Just remember, the flavors with peanuts are not Whole30 Compliant! I just spotted the Coffee Chocolate flavor. I'm going to be in trouble! Note: The Whole30 program states that while RX Bars are Whole30 Compliant, they are supposed to be eaten when no better, whole food options are available. Which, for me and my busy mornings, is like every other day… 😉
After dinner, all I want to do is eat something sweet. Something that has helped me stay on track is this tea. It tastes sweet and helps me wind down for the evening.
Lastly, I've talked about Nutpods on Instagram, but it is something worth mentioning again. It is a dairy-free creamer made from almonds and coconuts and is Whole30 Approved. I like to just put a splash (or two) in my morning coffee and I even add it to Starbuck's Cold Brew (just order cold brewed coffee- no sweetener or creamer added).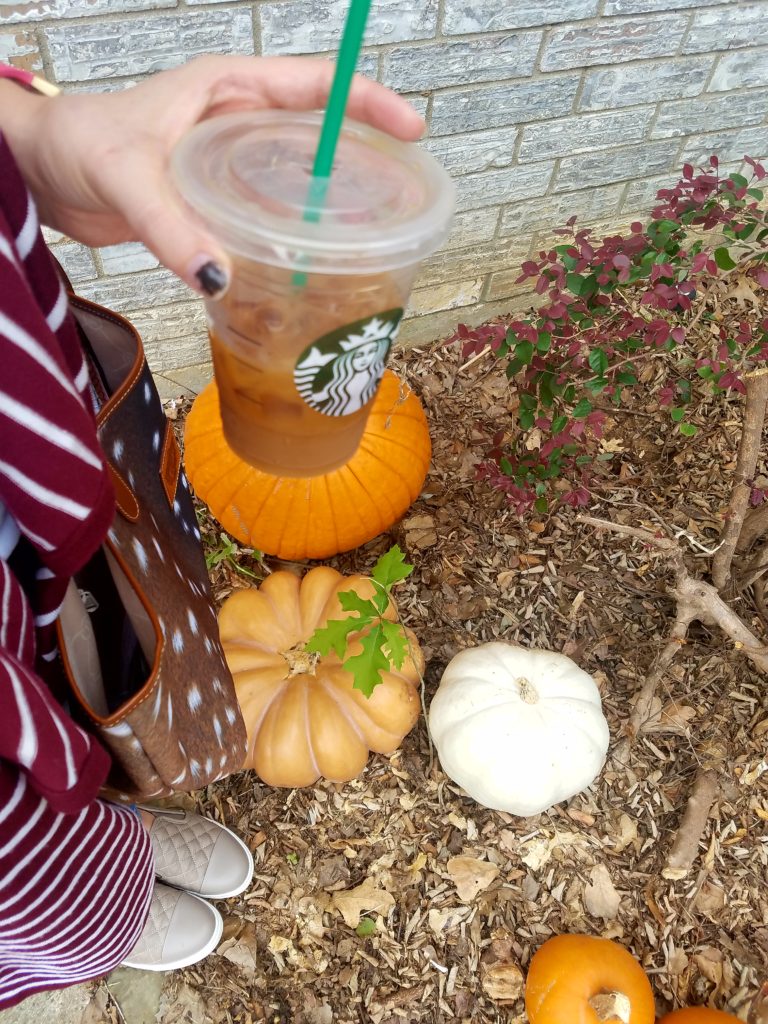 If you missed my post last week… It will help explain what exactly Whole30 is all about. Check it out here.
Something important I forgot to mention last week: One of the "rules" of the program is on the day before you start, weigh yourself and take measurements and before photos. Write it all down and then put the scale and measuring tape away. For 30 days. Don't sneak a peek. Part of the reasoning behind this is because the program isn't just a weight loss program. It is designed to be a nutritional reset and change the way you think about food and how you treat your body. Another reason not to look at the scale halfway through is you might not like the number you see on the scale. It takes time to see progress. You might get on the scale and see that the weight hasn't dropped (yet). First hand experience here: I totally cheated on this part of the program the first time around. I would look on the scale just about once a week and I'll tell ya, I didn't see that number budge. I felt a little discouraged but I trusted the process. Everyone drops the weight differently. Some notice a difference right away and others won't see a change until the last few days. Moral of the story: Trust the Process.
*Please note there are affiliate links in this post which means if you click on a link and purchase something, I might receive a small commission. Thank you for reading and supporting my blog!