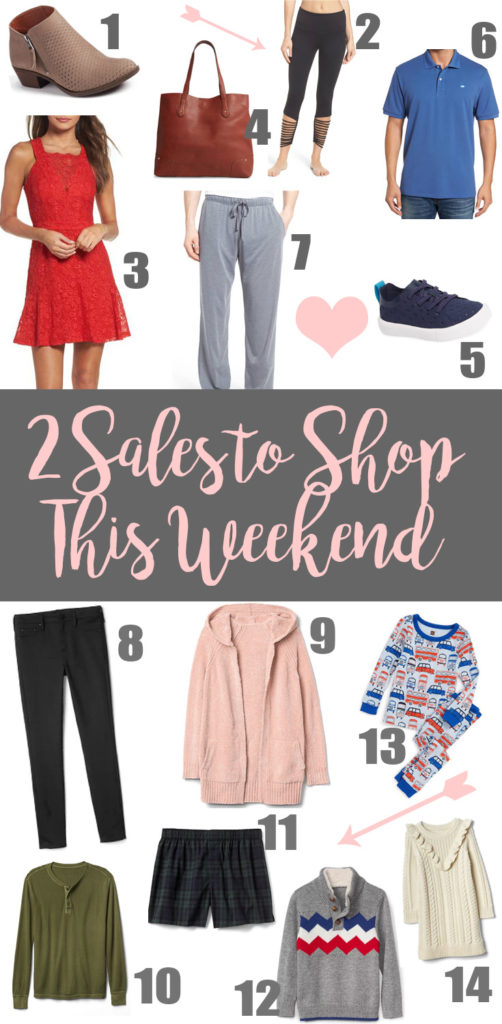 I don't know about y'all, but finding a great item on sale makes shopping so much sweeter! There are some great sales going on and it is the perfect time to pick up something for you AND maybe start your holiday shopping. 😉
Nordstrom
Nordstrom is having their fall sale and you can shop all items up to 40% here until November 12.
These booties [1] are currently 35% off and I am totally contemplating getting them in black as well. They are so comfy and I wore them chasing two kiddos around in the park last weekend without any issues!
I only own one pair of Zella leggings [2] and I have been dying to get another pair… I love how high quality these leggings are and they don't seem to stretch out like some other leggings do after wearing for a while. They are currently under $40 which is a total steal!
When I saw this dress [3], I instantly thought of the perfect holiday party dress or for a winter wedding guest. Lace always adds an elegant touch and I love that it has a modest neckline with a cute sheer panel in the front and back to add a little bit of flirtiness.
This tote bag [4] is on sale for under $50 and is great to give as a gift or just carry around all fall! It looks like it is super roomy and looks like it should cost a lot more than it does.
These shoes [5] might not be great for winter but I am totally stocking up for next spring/summer for the boys. Luke has been wearing the heck out of these shoes all summer long. I LOVE them because they are easy to slip on, no socks needed, easy to rinse clean, and the shoes/feet don't stink after wearing all day long.
PJ's are always so fun to give and get for gifts and these are great for the kiddos! Check out some super cute ones here and here.
Polos are always a great gift for guys…especially for David because he has a pretty laid back dress code at work. This one [6] is under $50 and comes in some great colors!
Everyone needs some lounge pants [7] after a long day at work (or staying at home with the kiddos) and these look great for that special guy in your life!
SIDENOTE: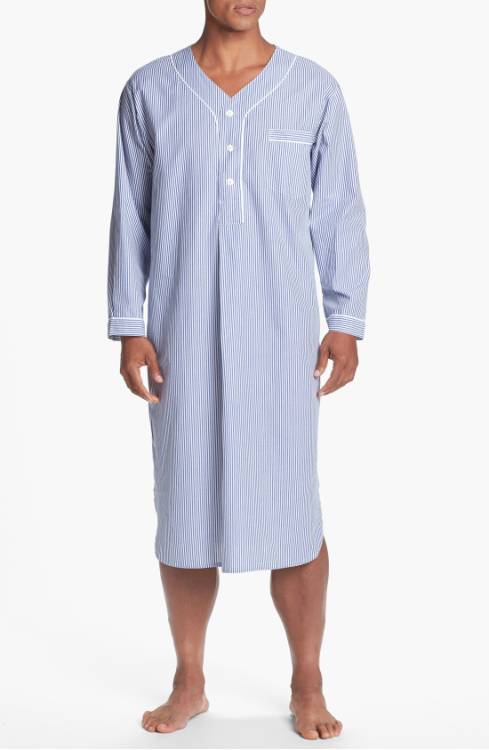 Anyone watch How I Met Your Mother? This is a perfect gift for any male HIMYM fan 😉
GAP
Gap is having their Friends and Family going on right now – 40% Off everything online and 50% off in store purchases (fun fact, I used to work at Gap in college and their employee discounts are BOMB). All Orders Ship Free – Just use the code: FRIEND. The sale ends November 5!
I have owned a pair of these ponte leggings [8] for years now and they are still some of my favorites. You can dress them up with heels and a sweater for work or throw on a sweatshirt and sneakers. They feel like pajamas on!
Chenille is all the rage right now and I totally get it. It is so freaking soft. If you are looking for a Chenille cardigan [9] to add to your closet, Gap has a gorgeous blush one. It also comes in a dark gray. This would be an awesome gift for a mom/mother-in-law, sister, friend…anyone!
I bought David a short sleeved tee similar to this and he wears it all the time. I love the waffle knit texture of this one [10].
Everyone needs underwear [11]. Even your man. It's practical and so appreciated when it comes to the bottom of the undies drawer. 😉
I love dressing my boys in Gap Kids clothes. Some of my favorite clothing items I dress the boys in are from Gap Kids. I could seriously do a whole post on their clothes… but here are a few little pieces [12, 13] that are headed straight to the shopping cart. 1, 2, 3, 4
It is difficult for me not to want to try for a girl after browsing the little girl section on Baby Gap. I mean, how precious is this sweater? This [14] is just so darling!
Happy Shopping!
**please note there are affiliate links within this post which means I may receive a small commission if you make a purchase. Thank you for supporting me and my blog!