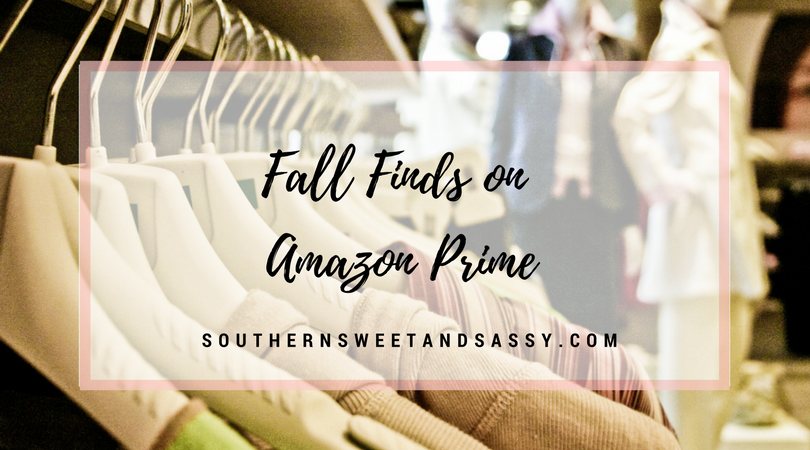 If you haven't signed up for Amazon Prime yet, WHY NOT? It makes life SO much easier — everything can be delivered to you with FREE two-day shipping! I set out to search for some great fall clothes that can be ordered through Amazon Prime and I found some GREAT ONES for y'all! Seriously.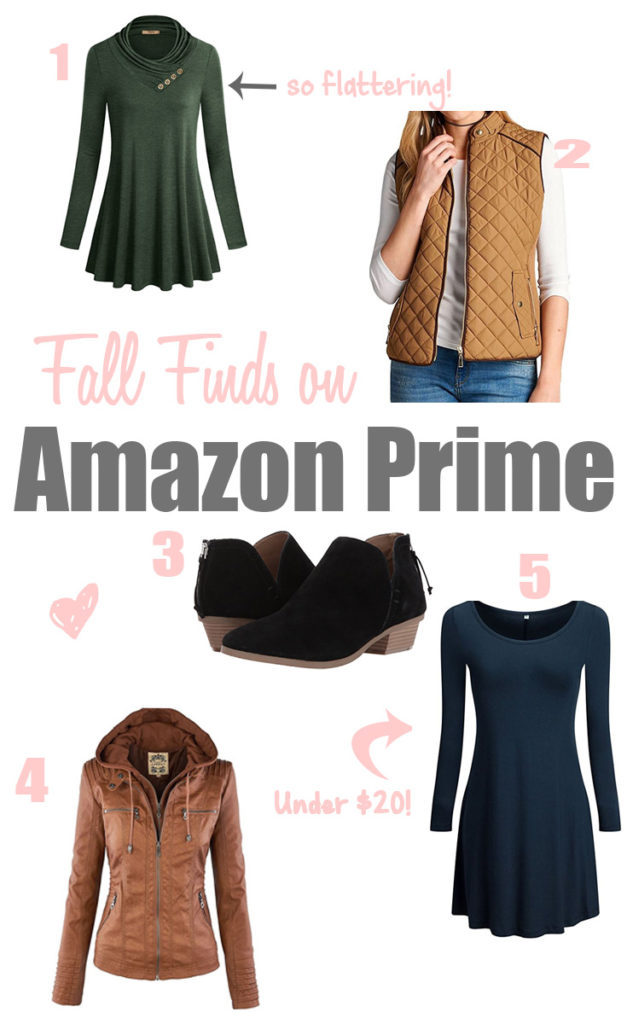 First up is this adorable long sleeve cowl neck tunic with a cute button detail. It is soft, a little thicker than a jersey knit, and it is long enough to cover your bum to wear with leggings if you want, or pair with cute jeans and booties! I will say that the color on the screen shows up as an olive color and when it came in the mail, it is more of a greenish gray color. I ordered a medium and it is just slightly long sleeves and the shoulder hem hits a little off my shoulders so I think I could have gone with a small and been ok. It comes in 10 different colors… yay!
I am in love with this vest. The gold details and quilting make it look SO much more expensive than it is. The color goes with everything, it has a stretchy cotton-ribbed sweater material on the sides to adjust to your body, and it is lightweight but still keeps you warm! I ordered a small since I like my vests more fitted and it fits just right.
You have heard me rave about these booties for a while now, but I found some black booties that are just as comfy… for about $30 cheaper! It is a soft suede and has just a 1.5 inch heel, and it comes in black, concrete and navy… Now this one is only Prime in certain colors and sizes but it is free shipping!
OH MY THIS JACKET. I am obsessed! It was about $50 and I am telling you, it is so worth it. It is a heavier jacket that will keep you warm and it comes with a hood…that is removable! How cool is that? I can wear it on casual days running errands and take the hood off to dress it up and wear it to church. It comes in so many different colors but I chose camel (I must love that color this season because its pretty much the same color as the vest mentioned above). I ordered a small and I can probably only wear one thin layer under this so size up if you want to wear it with a sweater!
This dress is oh so soft and the price point is AWESOME. You can choose from long sleeves or short sleeves, some have an asymmetrical hem line, some are v-necks and in multiple different colors! It is lightweight and perfect for layering. I ordered a small and it fits great. It is made from Rayon and shows panty lines…so Spanx are necessary! (These are my favorite for keeping the mom-pooch in) 🙂
Have you ever purchased clothes off of Amazon? Let me know in the comments below…maybe put the link there as well so I can check it out!
**please note there are affiliate links within this post which means I may receive a small commission if you make a purchase with no additional cost to you. Thank you for supporting me and my blog!