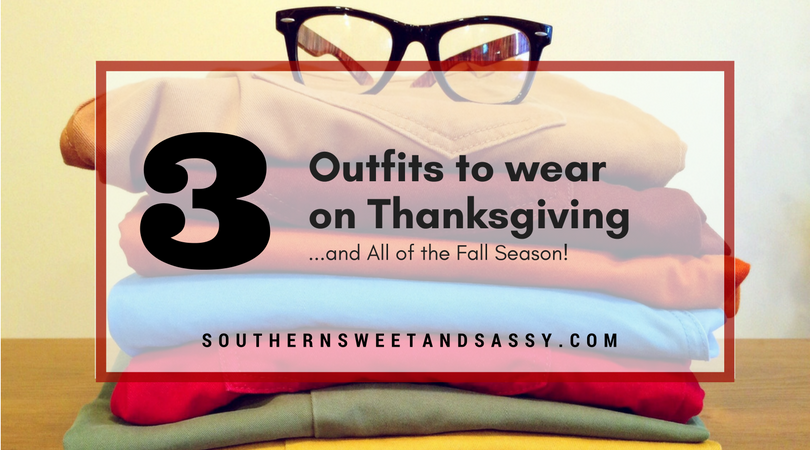 I cannot believe Thanksgiving is less than two weeks away… This entire year has just flown by – probably because I haven't been pregnant or had a newborn – or I'm just constantly chasing toddlers now! haha Either way, my favorite time of the year is here! Let's talk Thanksgiving.
My Thanksgiving Day changes from year to year…depending on when/where the Aggies play (yep, we are those fans). This year, we are home and celebrating Thanksgiving with all of my mom's side of the family. We have a large crowd for lunch and have a great time laughing, watching football and napping. In years past here in Texas, it has been so warm that we have had to turn on the AC (ugh – total mood killer!). I have compiled three looks that will keep you looking cute and feeling fab – even if you did just consume 3 lbs of stuffing and sweet potatoes. 😉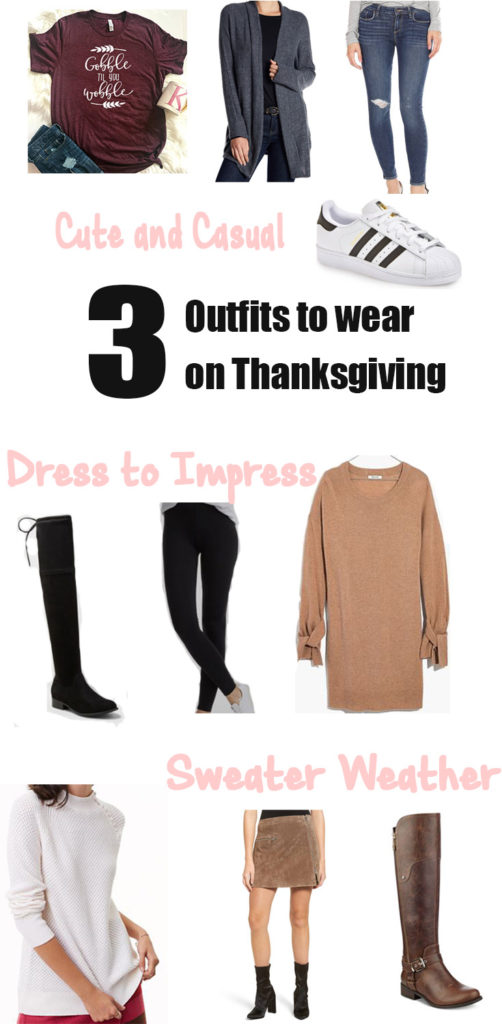 First Look – Cute and Casual. I love the look of these cute graphic tees and you can find them all over etsy. I would hurry if you choose one since they are likely made to order. Pair with a simple cardi – both featured are under $30!– jeans and sneakers and you are all set to work off that turkey dinner playing football with the fam!
Second Look – Dress to Impress. You are headed over to meet the boyfriend's/fiance's family for the first time and you want to put your best foot forward. You can never go wrong with a cute little swing dress (that hides your food baby), vest or scarf, and a cute pair of heels or booties. Depending on the weather, you could put on a cute pair of black leggings and OTK boots!
Third Look – Sweater Weather. There are SO many cute sweaters out there – this first one from Loft is one of my newest favorites. It is currently 40% off with the code "HAPPY" so go get one! I think I might need it in the Classic Plum color as well! I have seen so many different ways to wear sweaters this season. Oversized with faux leather leggings, cropped sweaters or tucked into high waisted jeans, even with a skirt.
There you have it! Three super trendy and cute outfit ideas for Thanksgiving! Let me know which one is your favorite in the comments below. I'd love to hear from you.
**please note there are affiliate links within this post which means I may receive a small commission if you make a purchase with no additional cost to you. Thank you for supporting me and my blog!