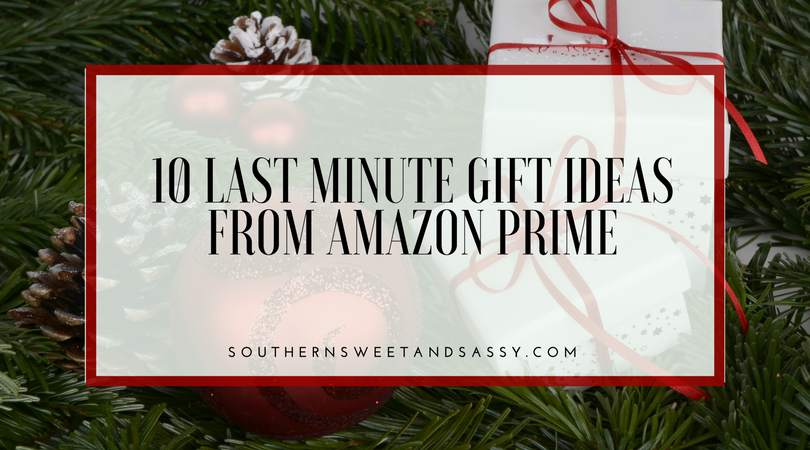 Where has this month gone? I cannot believe there is one week left until Christmas! It is almost panic mode trying to get everything done and all of the gifts purchased…but not this year because I have my trusty Amazon Prime. I've rounded up 10 gifts that you can order last minute to finish all your shopping today!
[1]
Up first is something everyone will use and love.

[2]
I have heard these help purify the air and help you sleep better.. I don't know about all of that, but its pretty! haha

[3]
Fun gift for kids and adults alike.

[4]
A great toy for older kids that is educational too.

[5]
Perfect and cozy for cold winter nights

[6]
I can't think of one man who wouldn't wear this…
[7]
For the beauty obsessed.
[8]
I can't wait until my boys are old enough for this. It is so cool!
[9]
If I could wear pj's all day every day, I would. Especially if these were the ones I was wearing! 😉
[10]
To add to the candle collection…Everyone has their own candle cabinet, right? Just me? ok.
*Please note there are affiliate and referral links within this post which means I may receive a small commission if you make a purchase with no additional cost to you. Thank you for supporting me and my blog!*