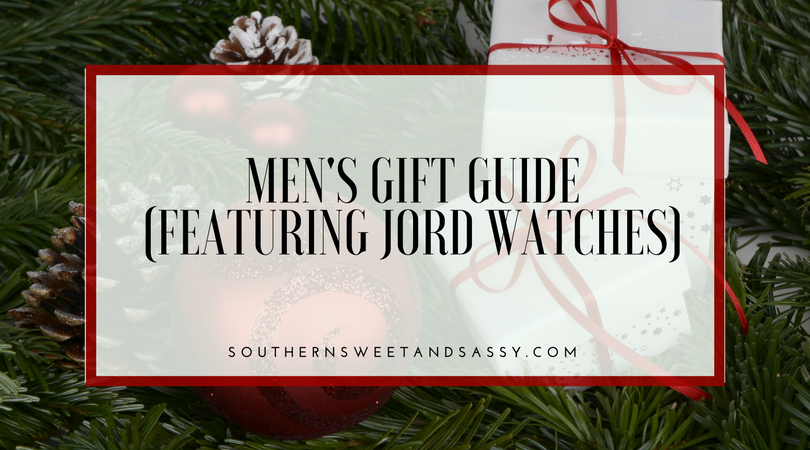 A big thanks to Jord Watches for partnering with me on this post. All opinions are my own.
Am I the only one who seems to be wracking their brain trying to figure out what to get the men in their life? Between my Dad who says "I don't want anything" and my husband who is a little bit of a "tech snob" and wants to pick out his own things, gift giving can be tough. No worries, though, because this year,  I have been brainstorming for what seems like months to bring you a gift guide for them men in your life!
One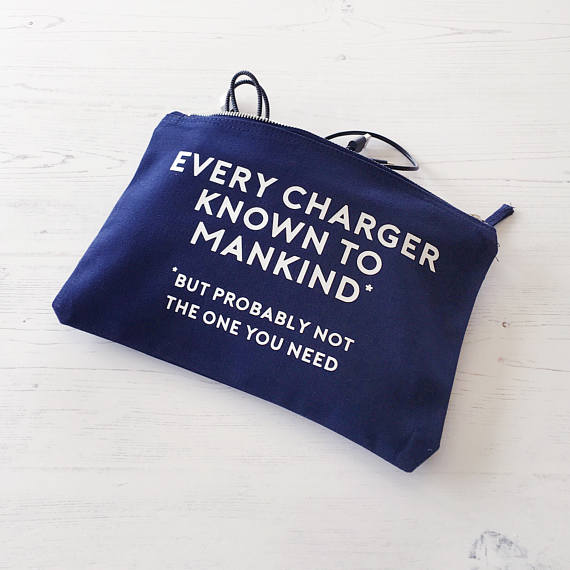 This Cable Bag absolutely cracked me up because it fits David to a T. He has boxes of cables/chargers/old computer parts just stored away. I have learned not to complain about them because I have had to eat my words a few times when those old cords came in handy! This is great for travel and can be used to keep chargers, toiletries, medicine, or whatever else your guy may lug around.
Two
Another fun thing to get your man is a phone case. Great for stocking stuffers and won't break the bank. There are so many different options out there right now. I love the Loopy Case personally and it has saved my phone from hitting the ground countless times.

Three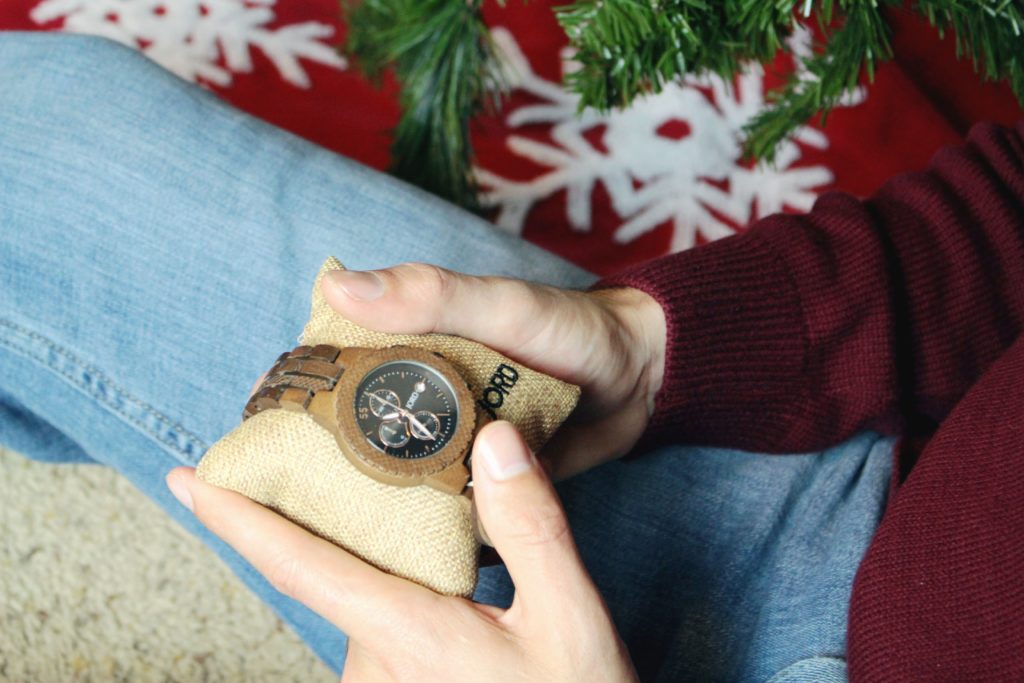 A watch is always a great gift! The first Christmas David and I were dating, I gave him a watch.  I am so excited to be partnering with Jord Watches to gift David with another watch this year. How appropriate that 10 Christmases later (how crazy is that?) I could gift him with another watch?! Additionally, our 5 year wedding anniversary is later this month as well and the traditional gift at the five year mark is wood. Jord Watches isn't just some other watch company…they make wood watches. It is so unique! They have a great selection of both men's and women's watches and it really is hard to choose which one is my favorite.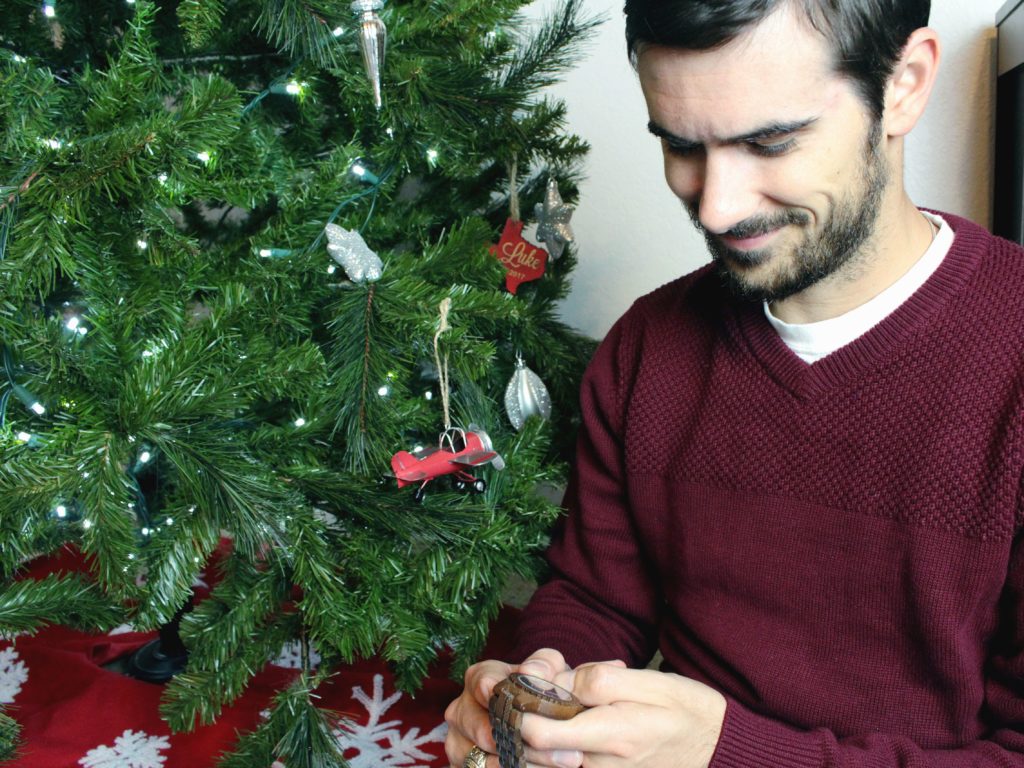 The watch arrives in a gorgeously crafted wooden box with the logo etched into the top. When you lift the lid, you find your new watch carefully packaged and resting on a pillow for a beautiful presentation. I love and appreciate Jord Watches attention to detail. It makes the gift giving process a breeze! I am thrilled to share that Jord Watches has a special offer for YOU, my readers! When you follow this link, you will be able to sign up for a 25% off coupon code that will be emailed right to your inbox. Go check them out!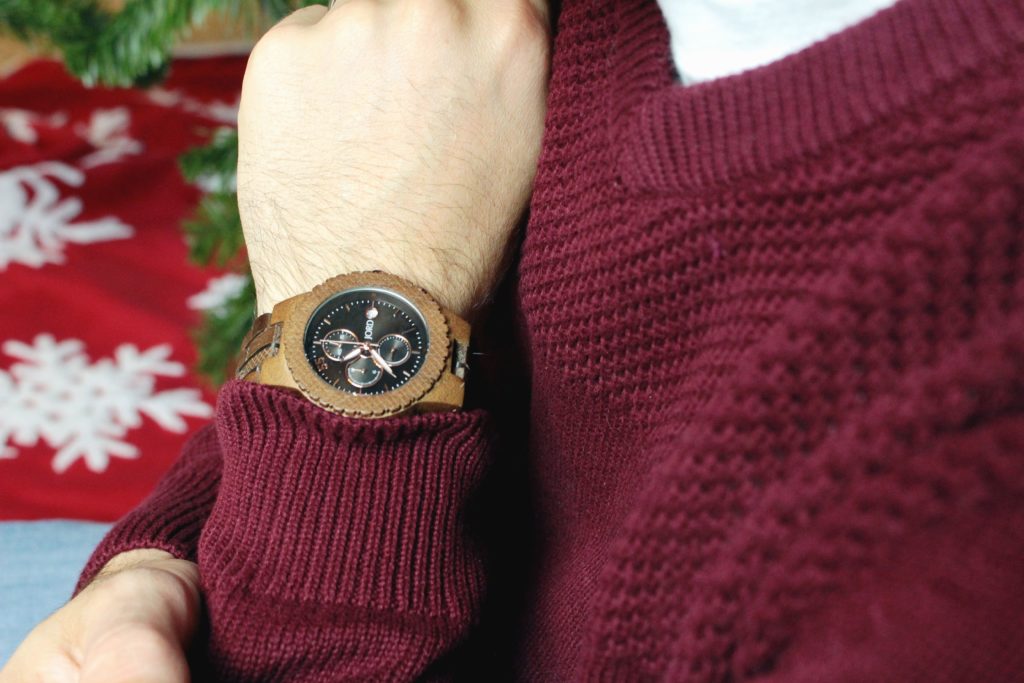 Four

What guy doesn't want to receive a toy for Christmas? Why not give him a drone? They are pretty much everywhere now. Just be sure they register it and follow FAA rules! They range in all different prices… from low to high. David loves this one.
Five
The men in my life do not shop for clothes at all so Christmas and birthdays are great times to help their wardrobe stay up to date 😉 I try to always get David a nice sweater, polo for work, or jacket. Here are a few great ones I have in my shopping cart!
Six
For the guy who has everything, why not give an experience? Game tickets to their favorite football team, concert tickets to their favorite band/artist, indoor (or outdoor) skydiving, an hour driving a race car/exotic car. Groupon seems to have offers like this fairly often.
Seven

I've been contemplating ordering something like the Amazon Echo for my dad…and my mom would benefit from it too. If the man in your life is interested in home automation, check this out.
Hope this helps you in your quest for the perfect gift for that hard-to-buy-for guy. Don't forget to grab your 25% off coupon off of Jord Watches here. You have until Dec 15th to snag it!
*Please note there are affiliate links within this post which means I may receive a small commission if you make a purchase with no additional cost to you. Thank you for supporting me and my blog!*