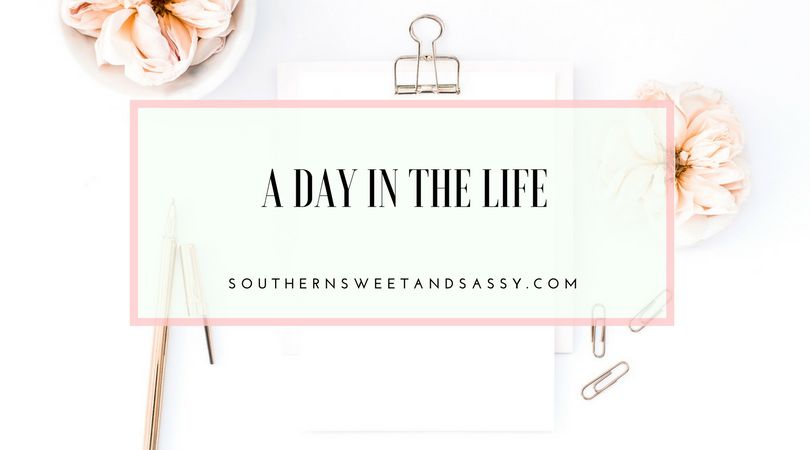 It's been a while since I've sat down and written a blog post and I know the reason why… the Olympics are on! Anyone else watching them every night? I can't help myself!
I love reading about other people's day in the life and I wanted to share one of my random days! Not everyday is the same. Mondays we have swim lessons, Tuesdays & Wednesdays we have Bible Studies and Thursdays we chill at home. Fridays are our half day since Daddy gets home at noon (Hallelujah!) and then the weekend starts early for us!
I documented last Thursday and it turned out way busier than I thought it was going to be…
My boys woke me up around 8 AM by serenading me through the baby monitor and I roll out of bed, make some coffee and get them out of their cribs and feed them breakfast.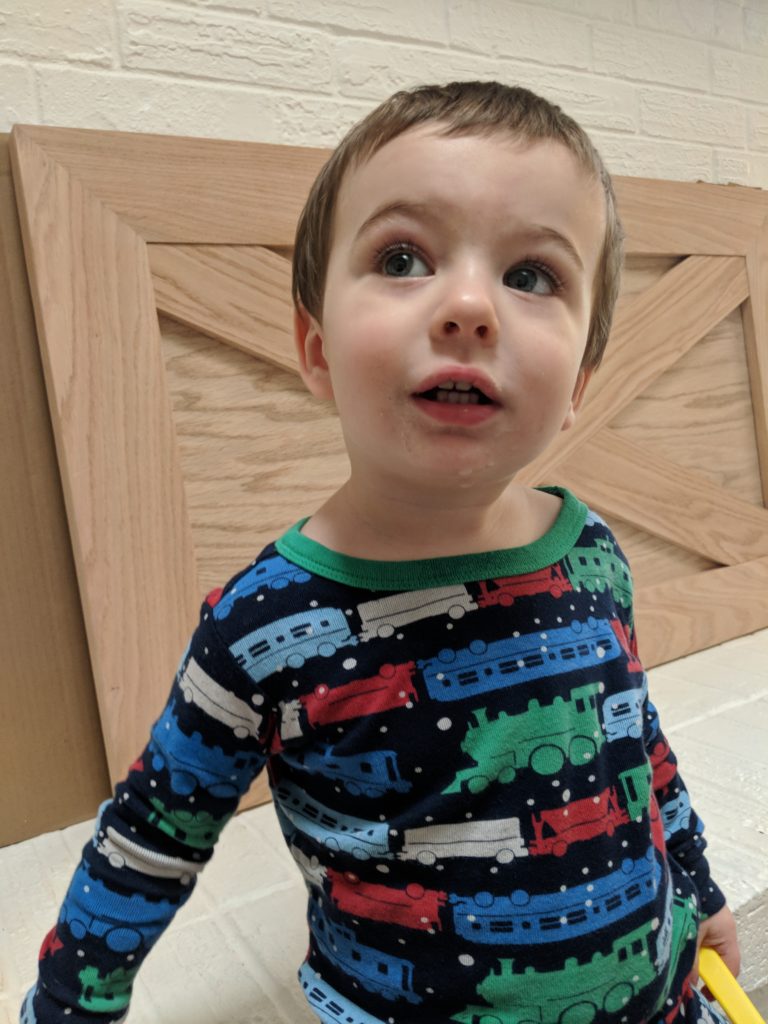 We play, watch Trolls and jump in the trampoline (yes in our living room) 😉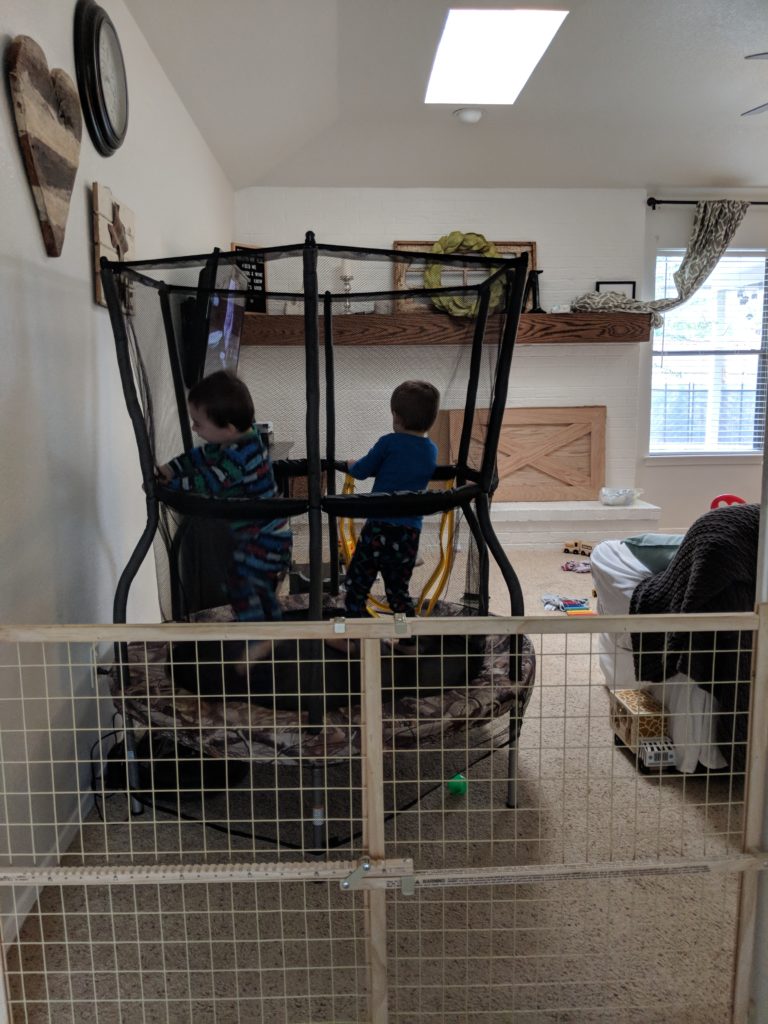 While they play, I did a quick workout in the entry way.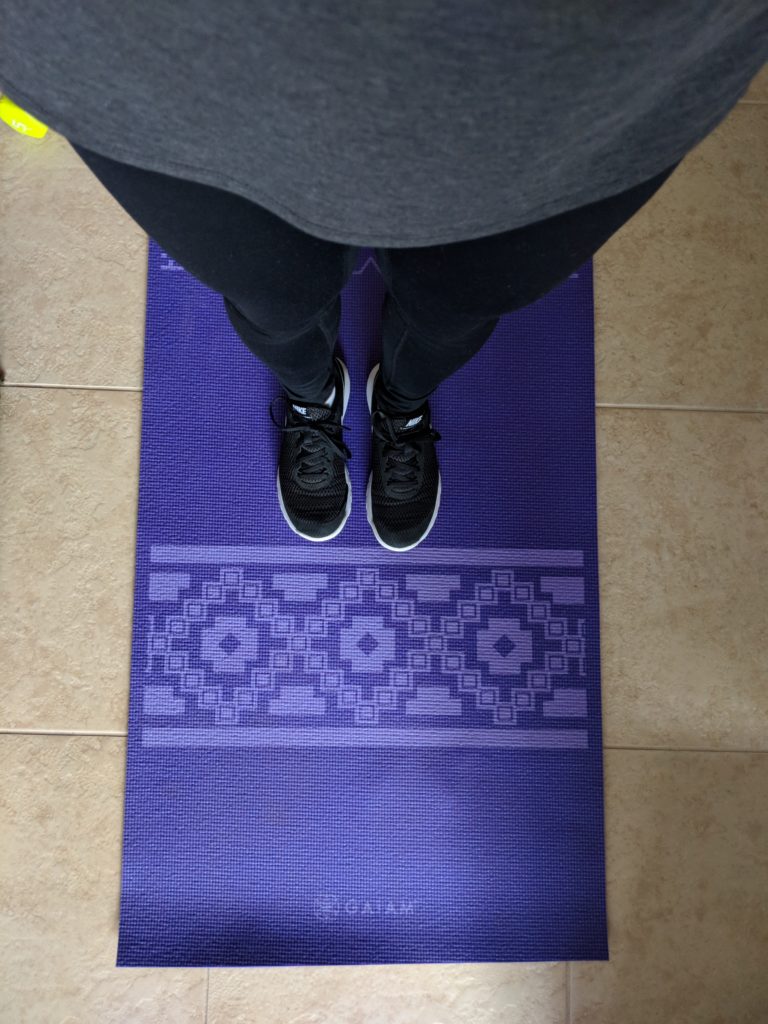 Still playing, gotta turn on Moana now…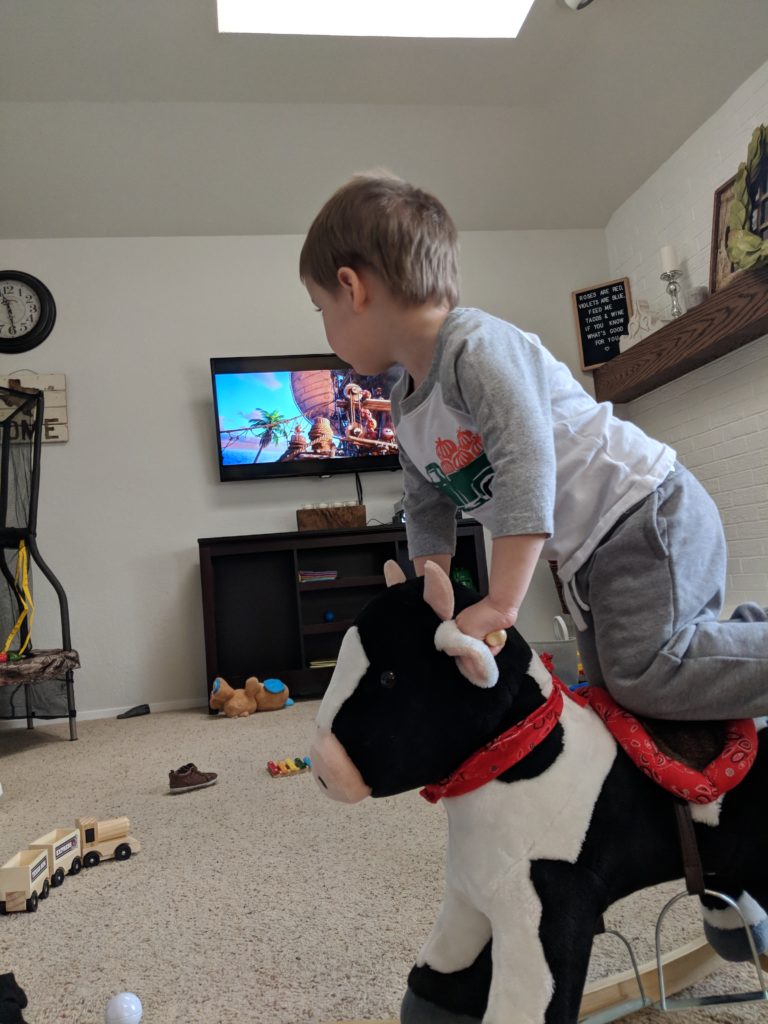 While trying to clean up the house a bit, I discovered this…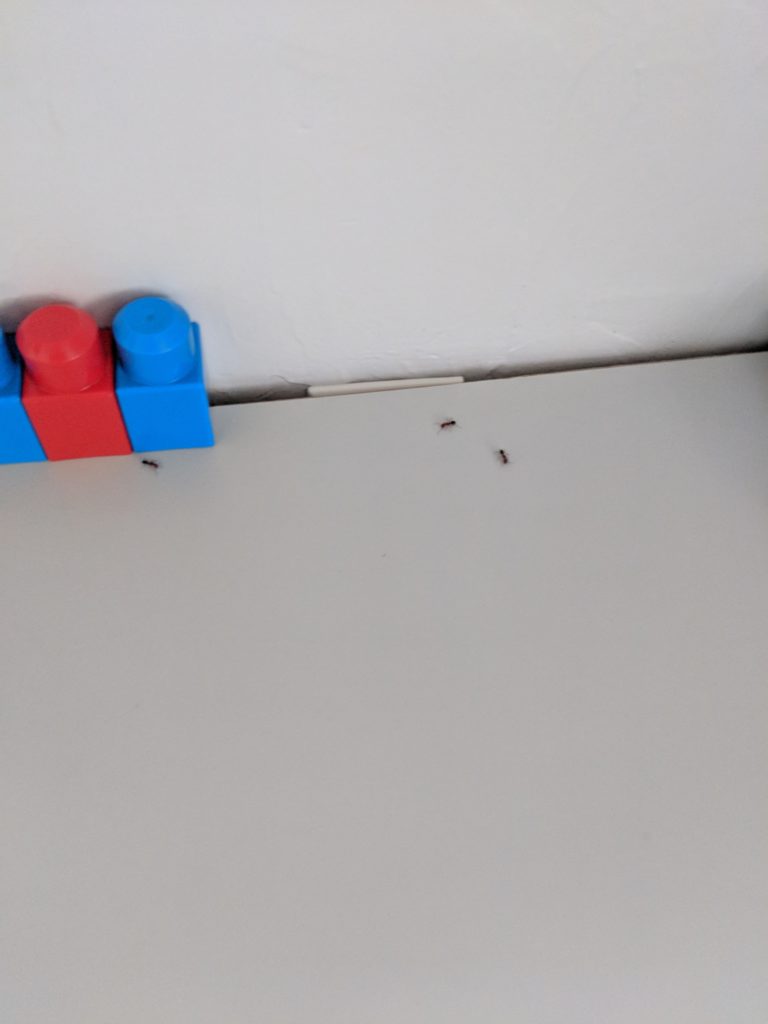 everywhere. on the walls, in the bathroom, in the boys bookcase. Oh H-E-Double Hockey Sticks NO. Called Pest Control then got after them with this bad boy.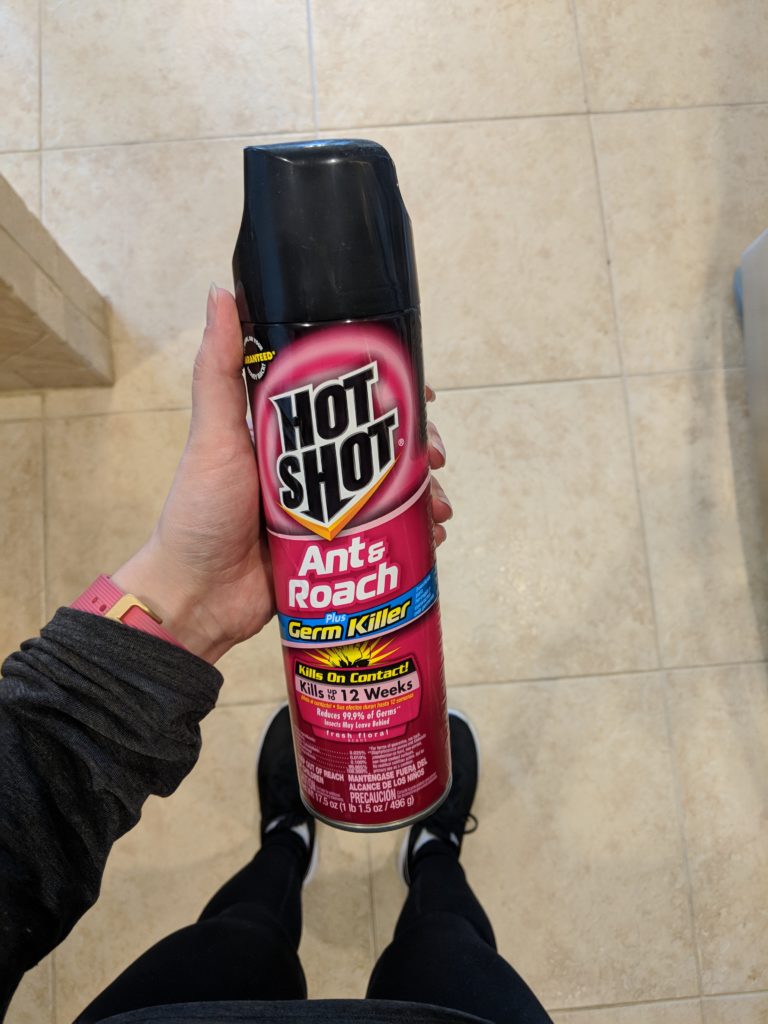 After the killing spree, I put dinner in the crock pot and ate some lunch.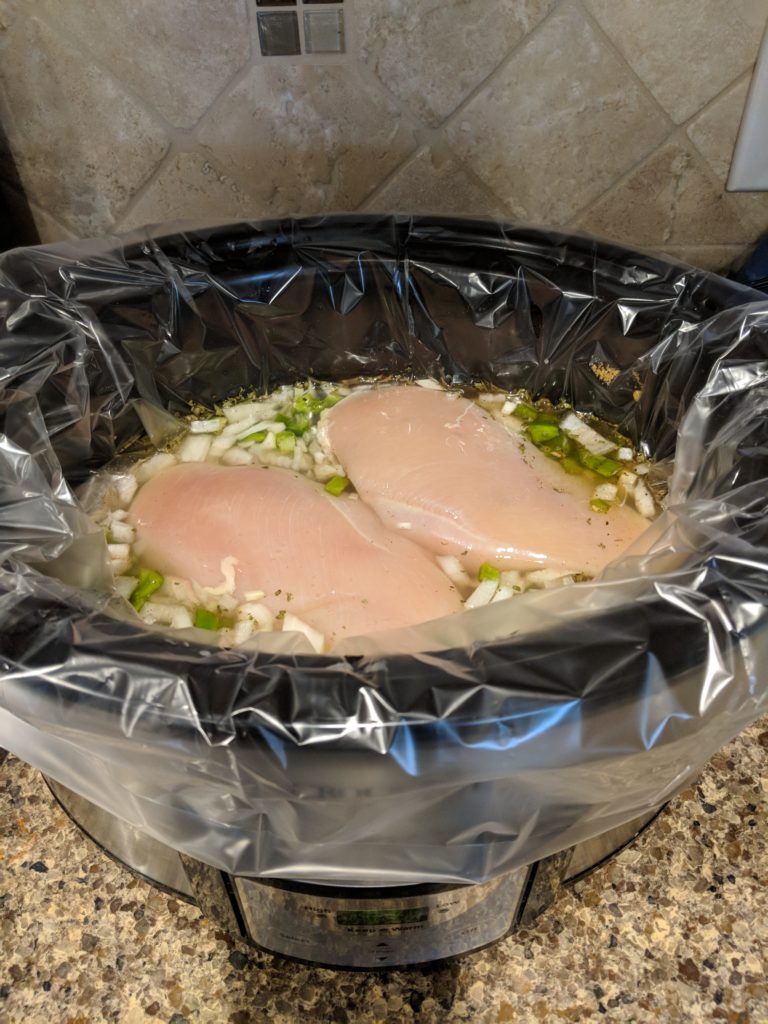 Leftover Pizza for the win!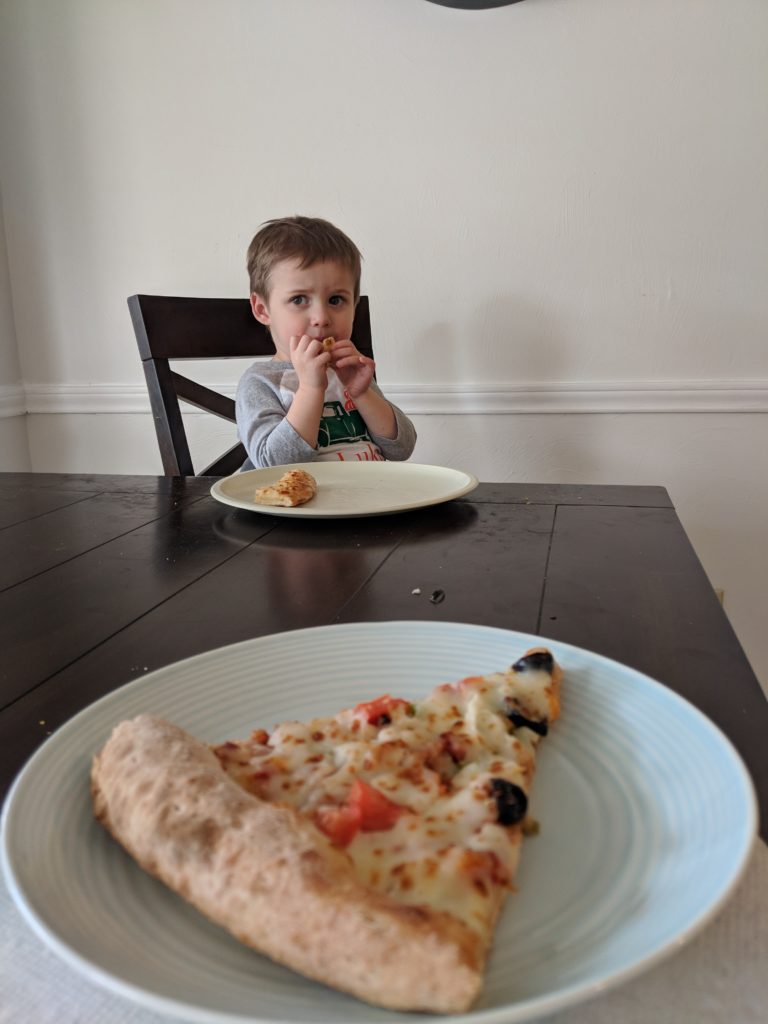 For dessert, the boys had cookie pops they got for Valentine's Day. I think they liked them!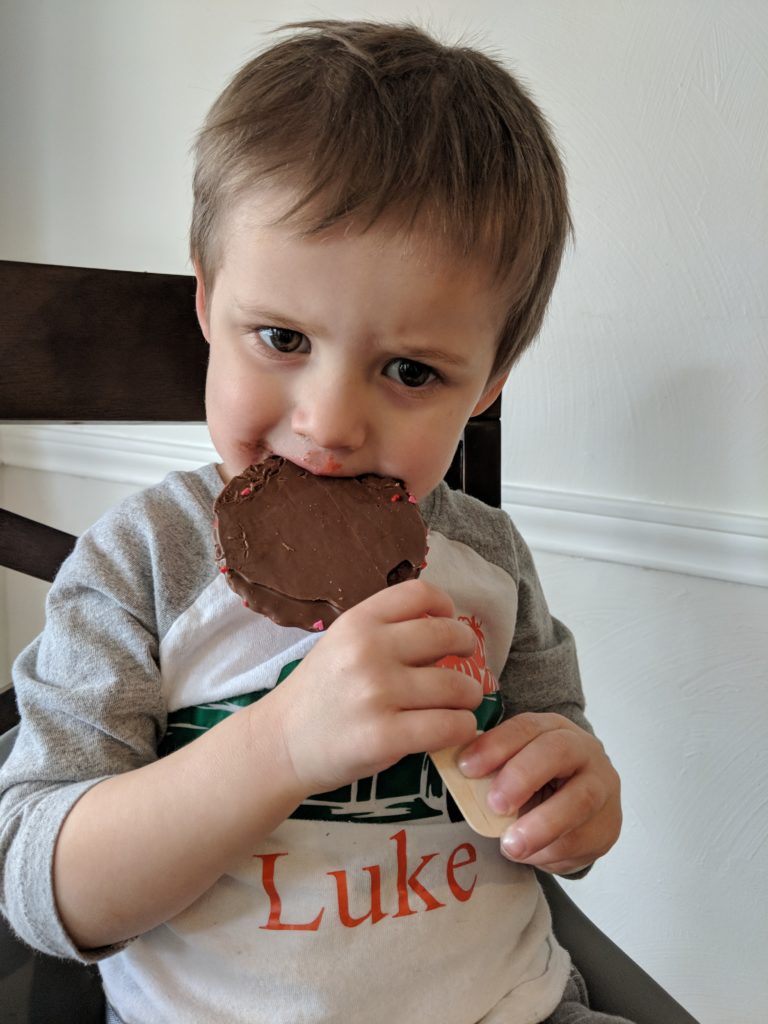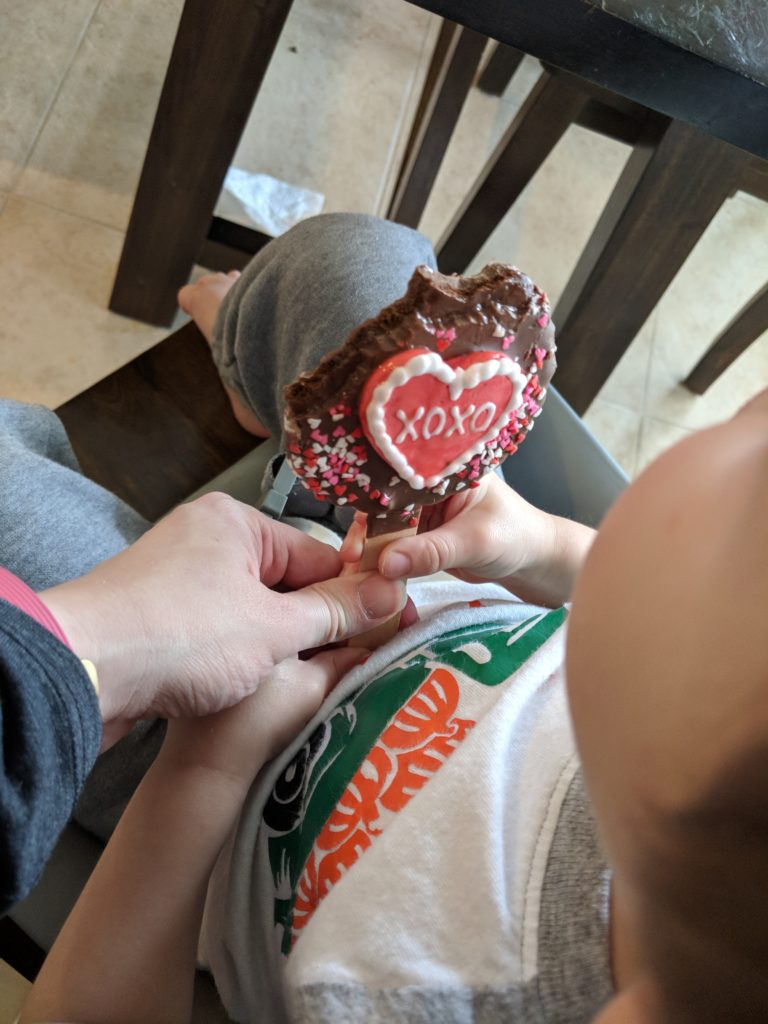 Nap time for the boys and work time for mama! I got some coffee and a little bit of cake that we got from my mother-in-law and headed to "my office" aka a corner in my bedroom haha!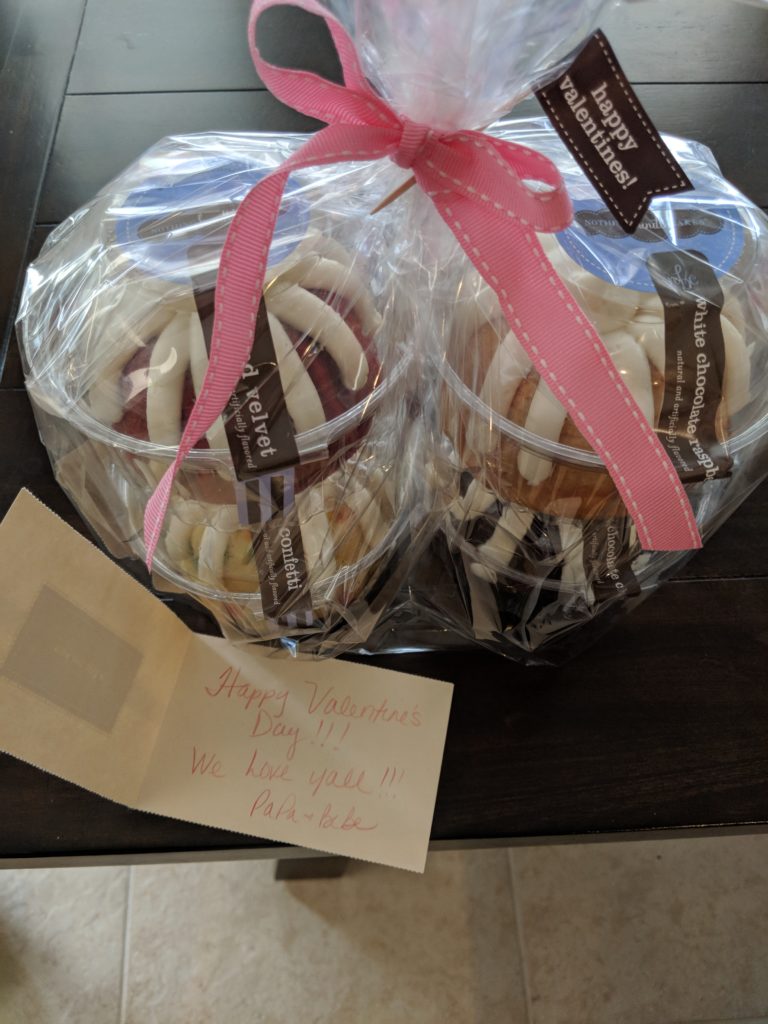 I know, my desk is a wreck…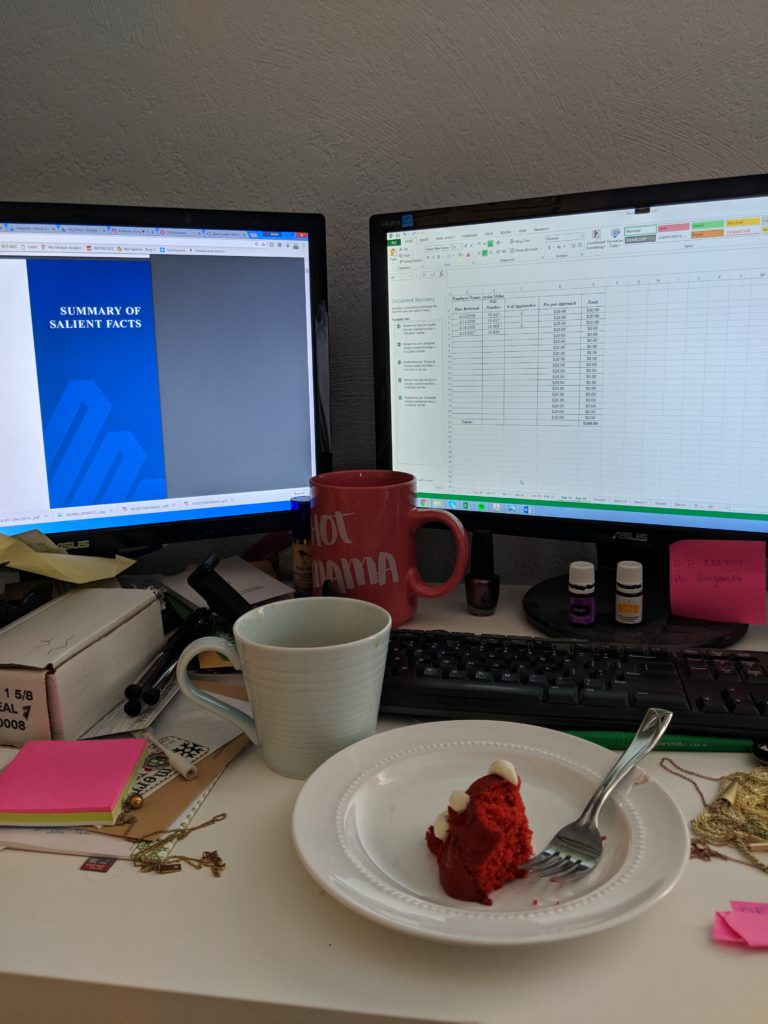 After naps, we headed to Target for bubbles and diapers.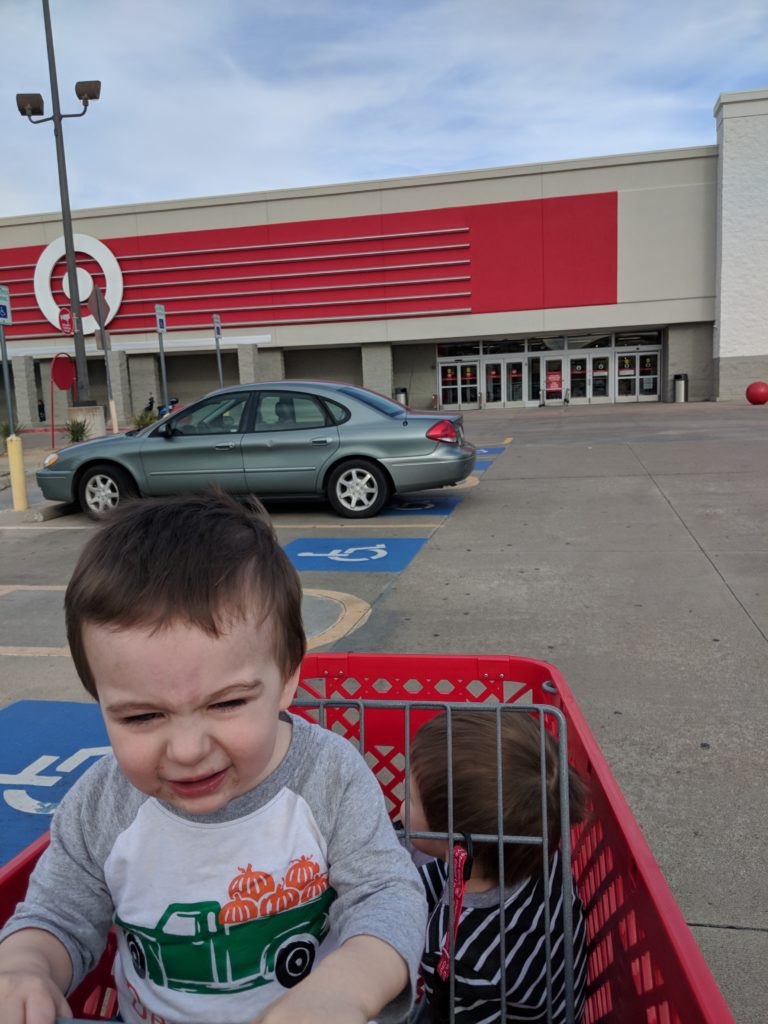 Candy canes to keep them quiet… 😉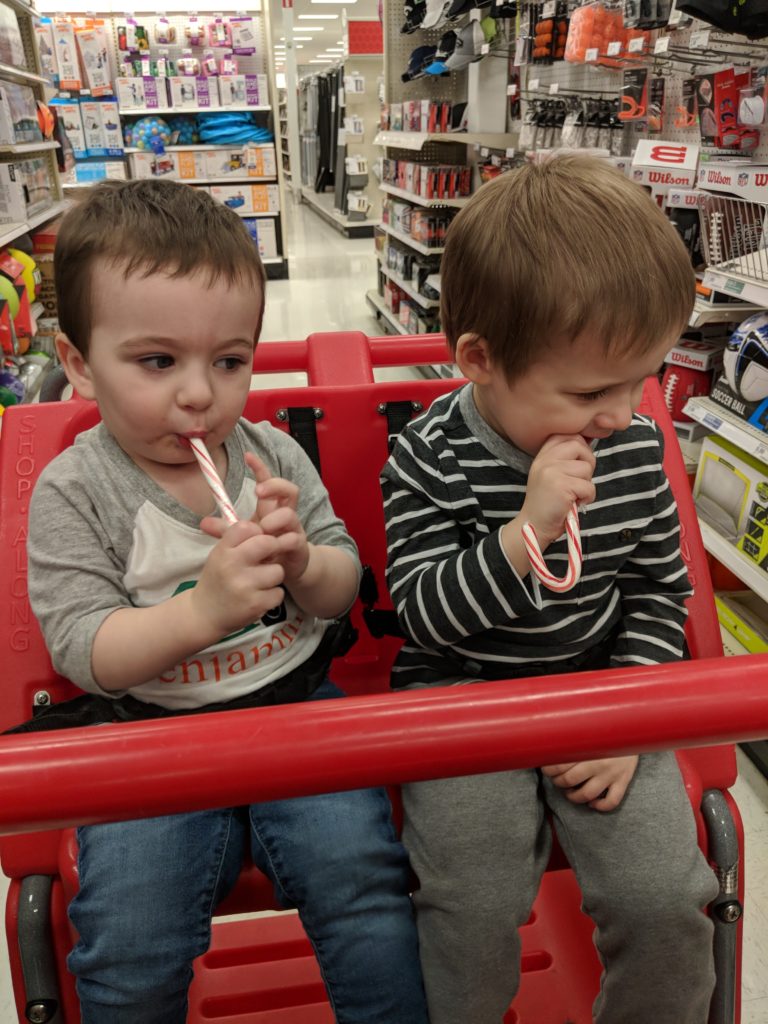 We headed straight to the backyard when we got home and played!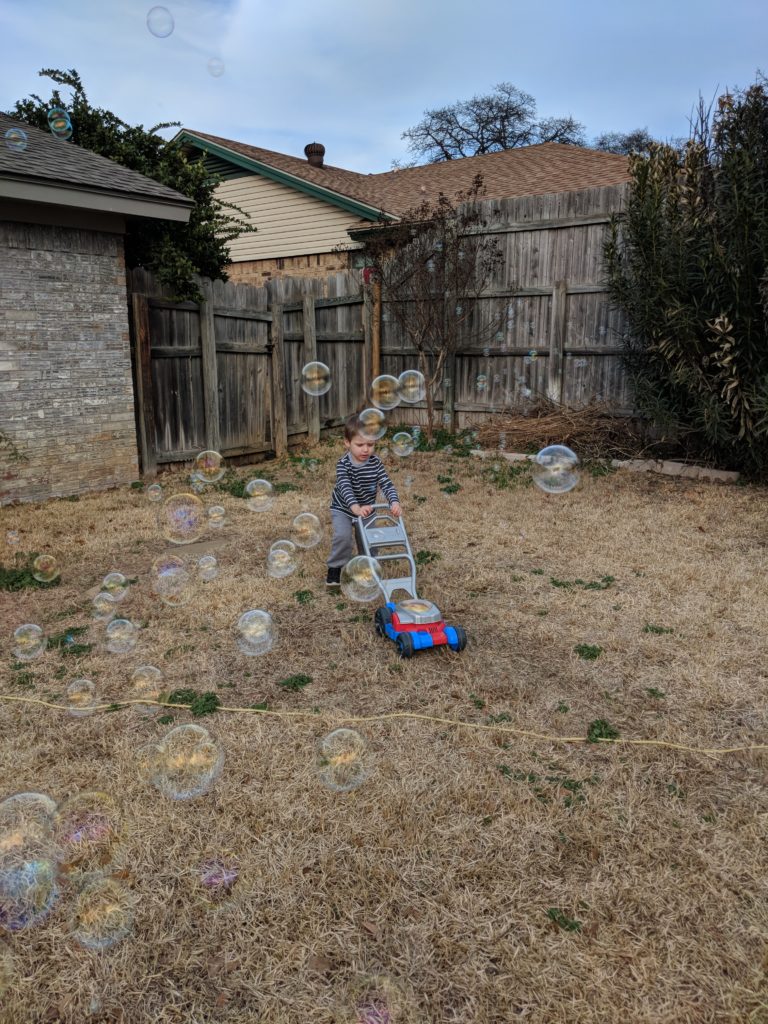 Ben's not a huge fan of bubbles 🙂 yes, our backyard is an overgrown jungle and we are in the process of redesigning our landscaping!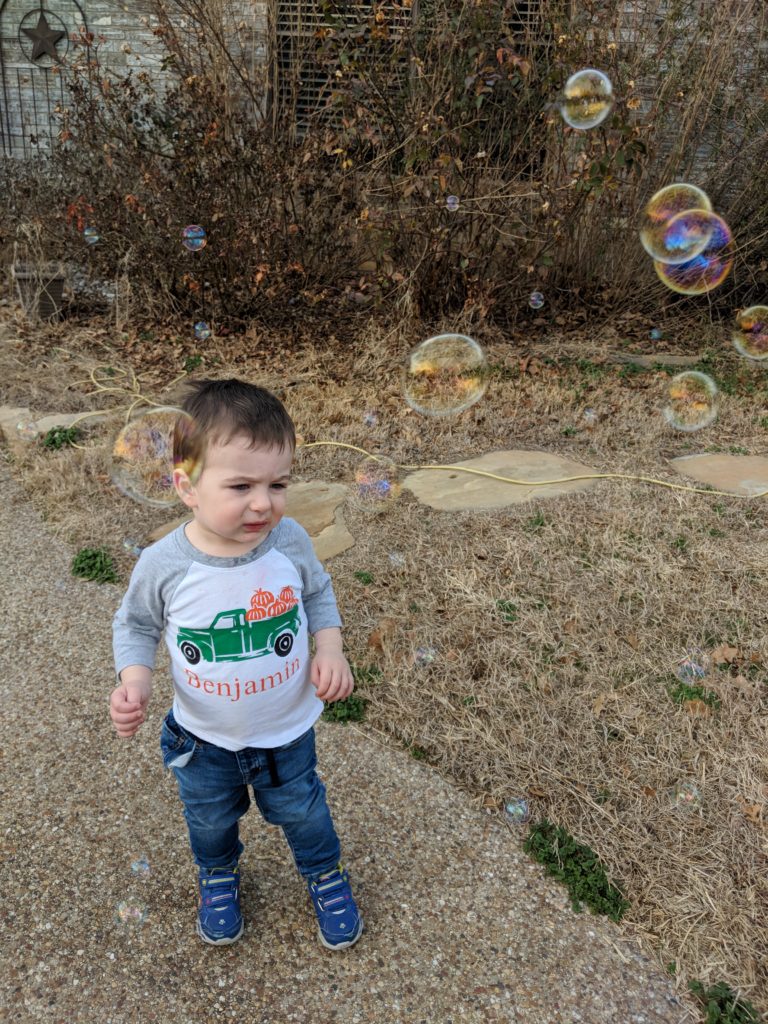 Dinner is served! Love this recipe!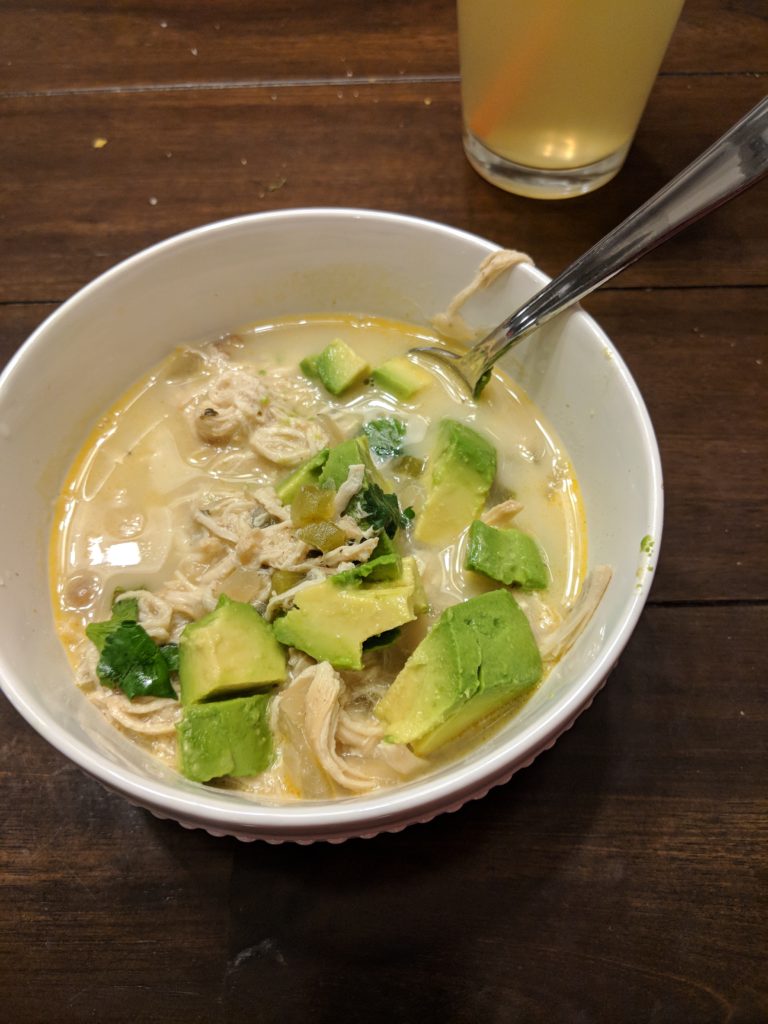 Cake time! I swear I don't feed the boys sugar like this every day… we just happened to have lots of treats in the house!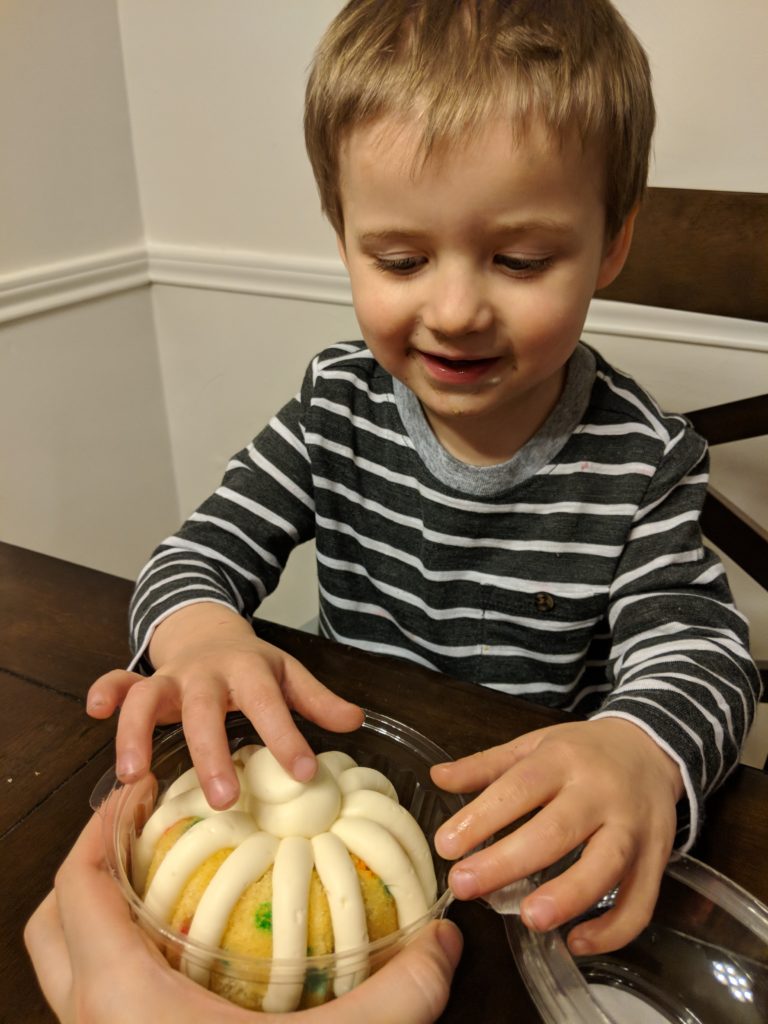 no, he didn't eat it all…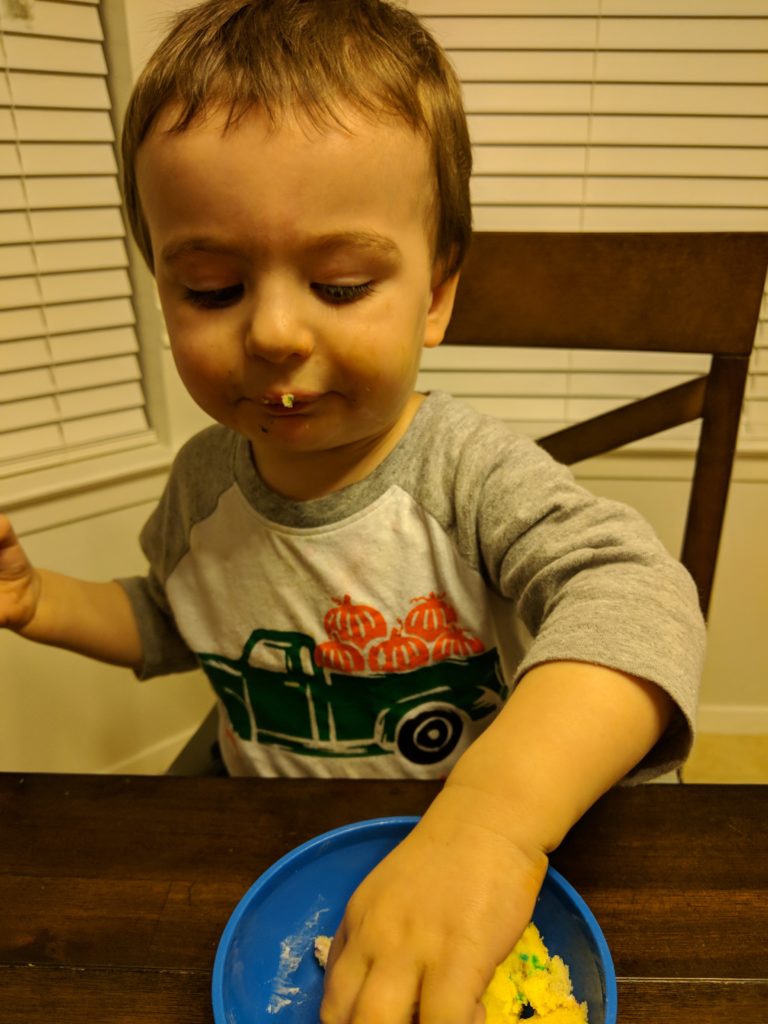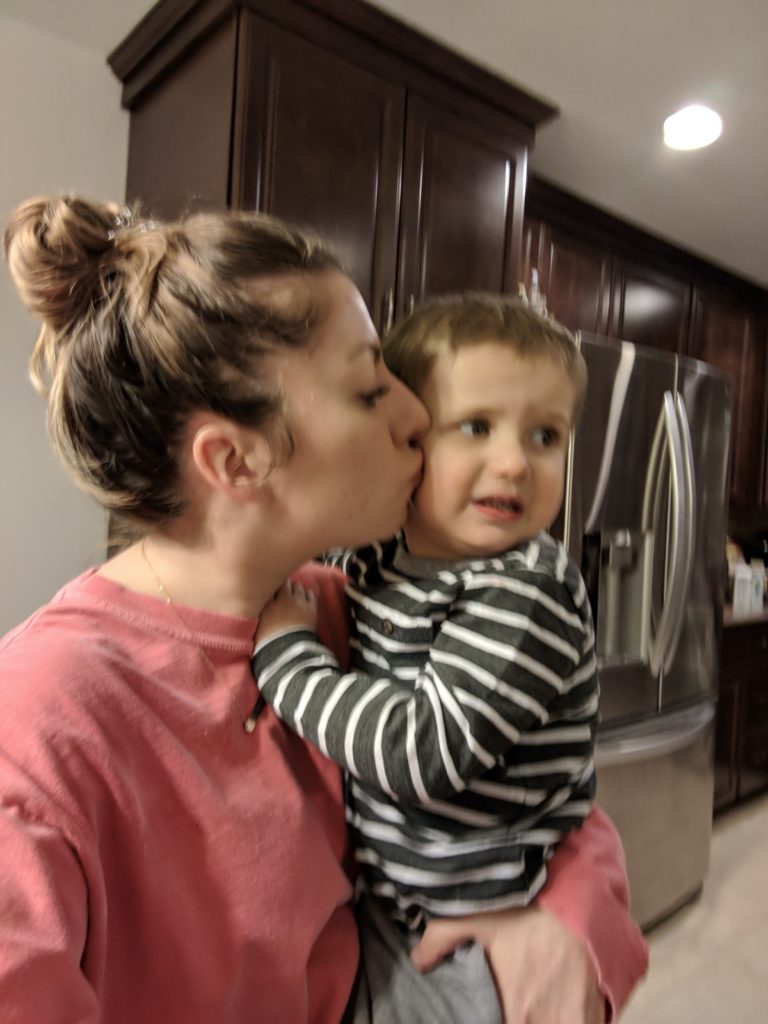 blurry post dinner kisses
Well the rest of the evening was pretty normal. playing when Daddy got home (late) from work and then bedtime around 8:30PM! I relaxed and watched the Olympics before crawling into bed.
There you have it! Check out my past "Day in the Life" post here! I can't believe how little bitty my boys were!