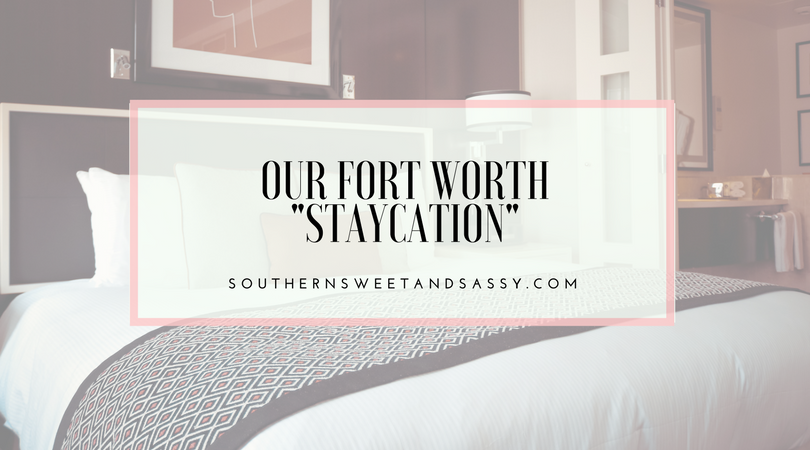 When was the last time you had a spur of the moment little "staycation"? Just a week or two ago, I made the executive decision to treat my sweet husband for a night away. I booked a night at the Fort Worth Omni, scheduled a couples massage for Friday afternoon and lined up babysitters (aka my sister and parents!).
We were looking forward to it all week long. If you want a week to DRAG on, book a fun trip that weekend ;). Our couples massage was first up on the agenda for Friday afternoon. The Mokara Spa was so peaceful and beautiful and I could have definitely spent more time there. Especially in the sauna! Our 50 minute massage was so relaxing and just what we needed after a long week. We were given champagne post-massage and it definitely was the cherry on top!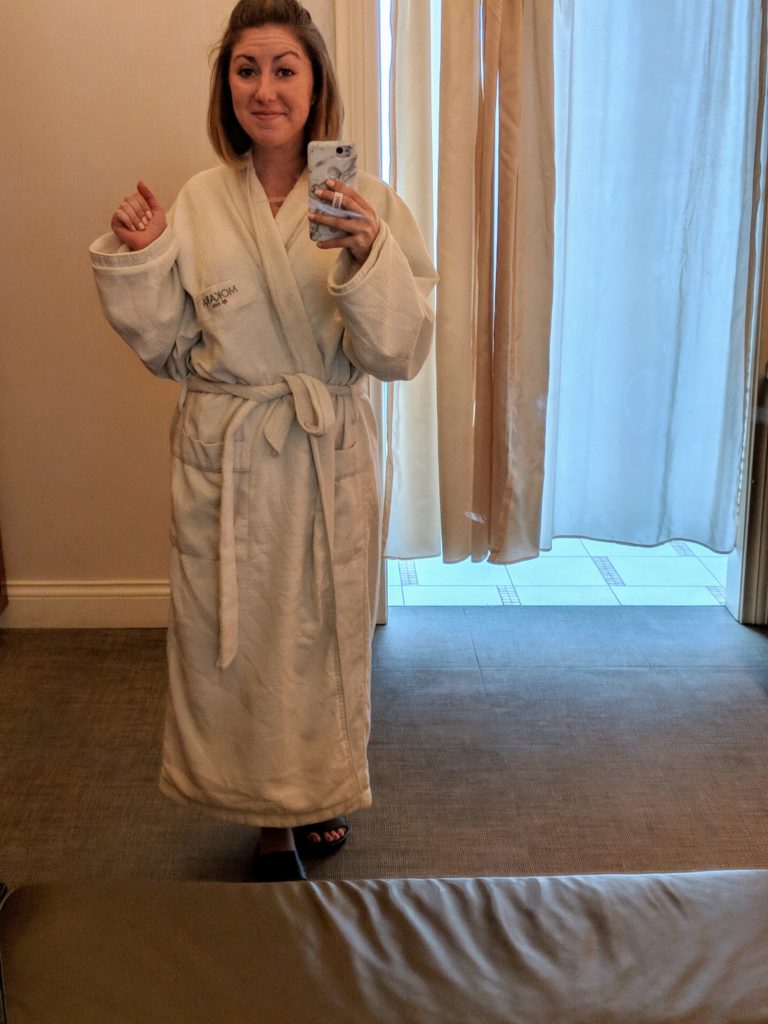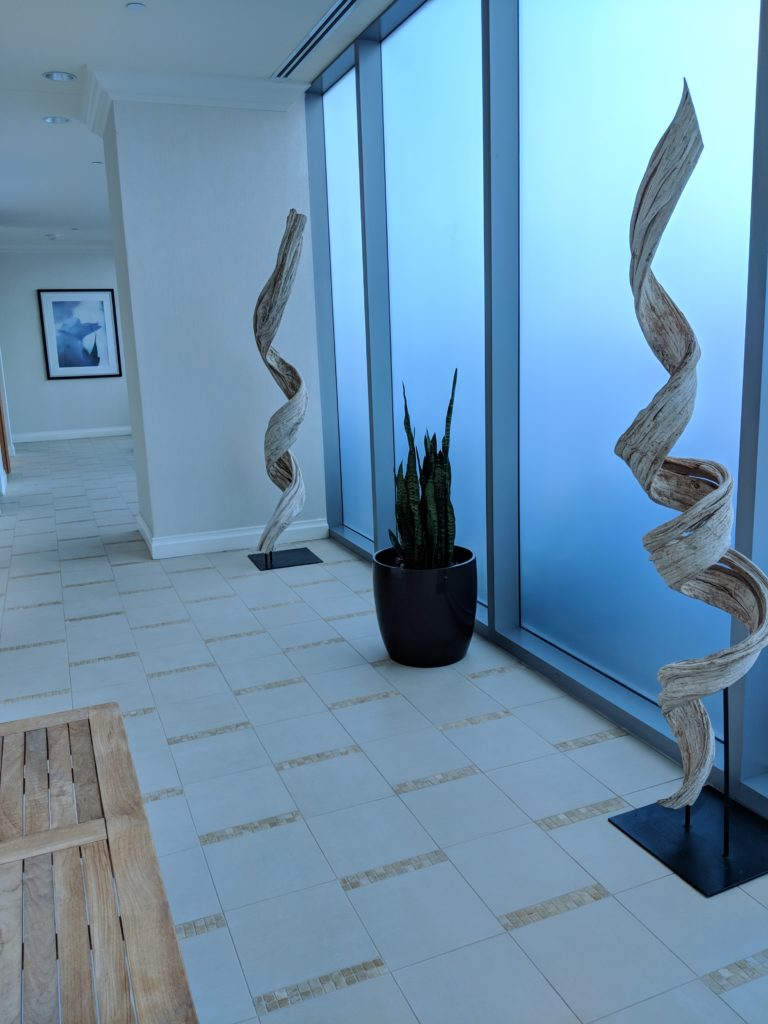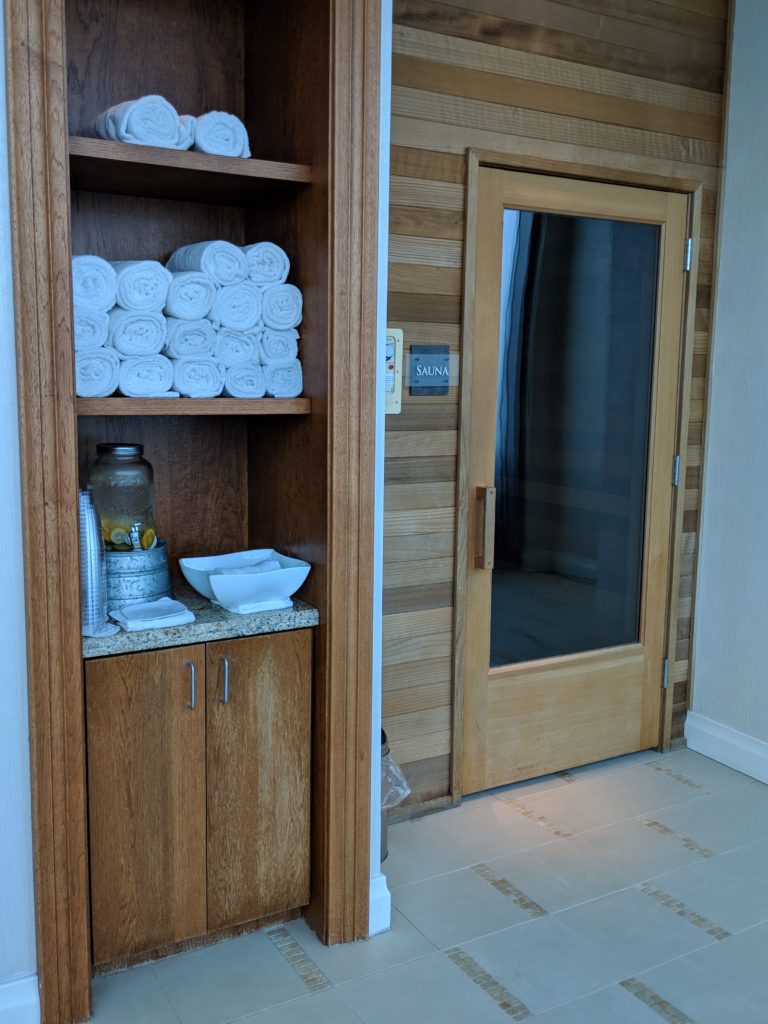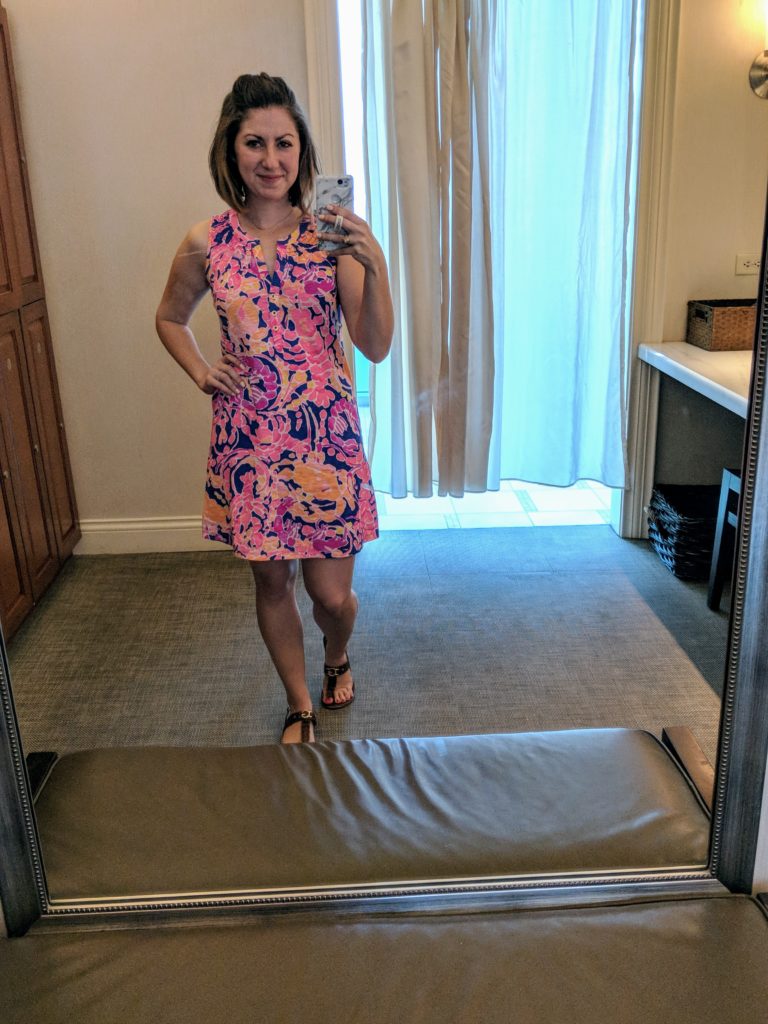 Love my Lily Pulitzer dress! Find similar here.
While we were there, we also checked out the rooftop terrace and heated pool and I instantly regretted not packing my swimsuit!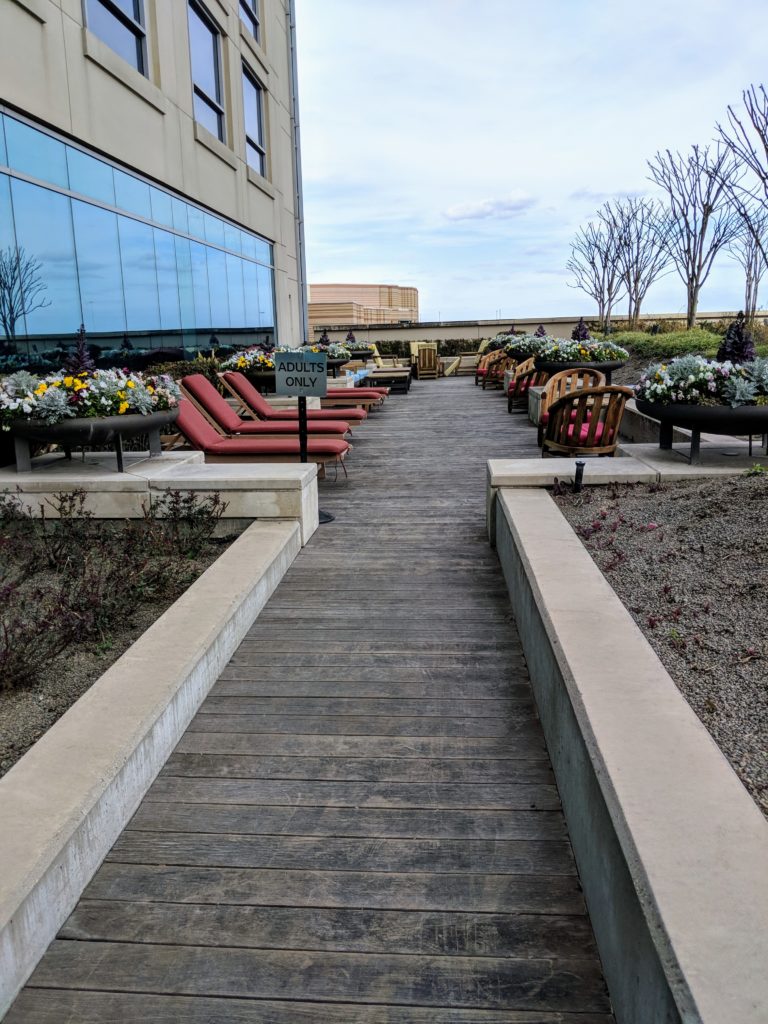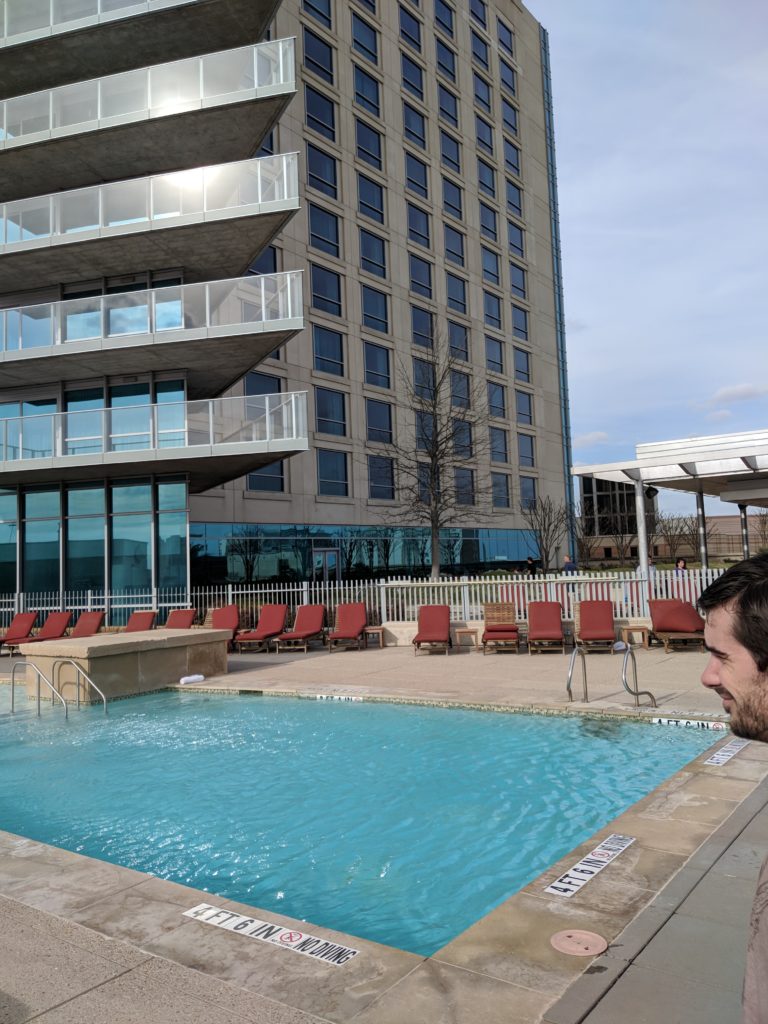 We headed back to our room to get ready for dinner and watched a gorgeous sunset from our 12th floor room.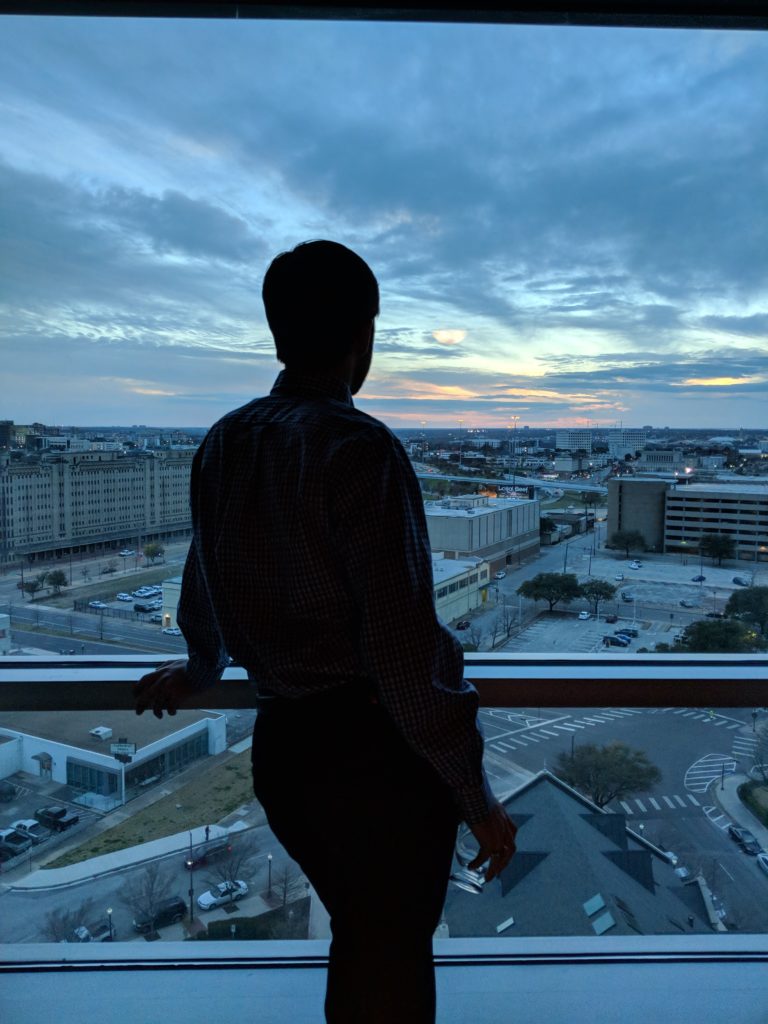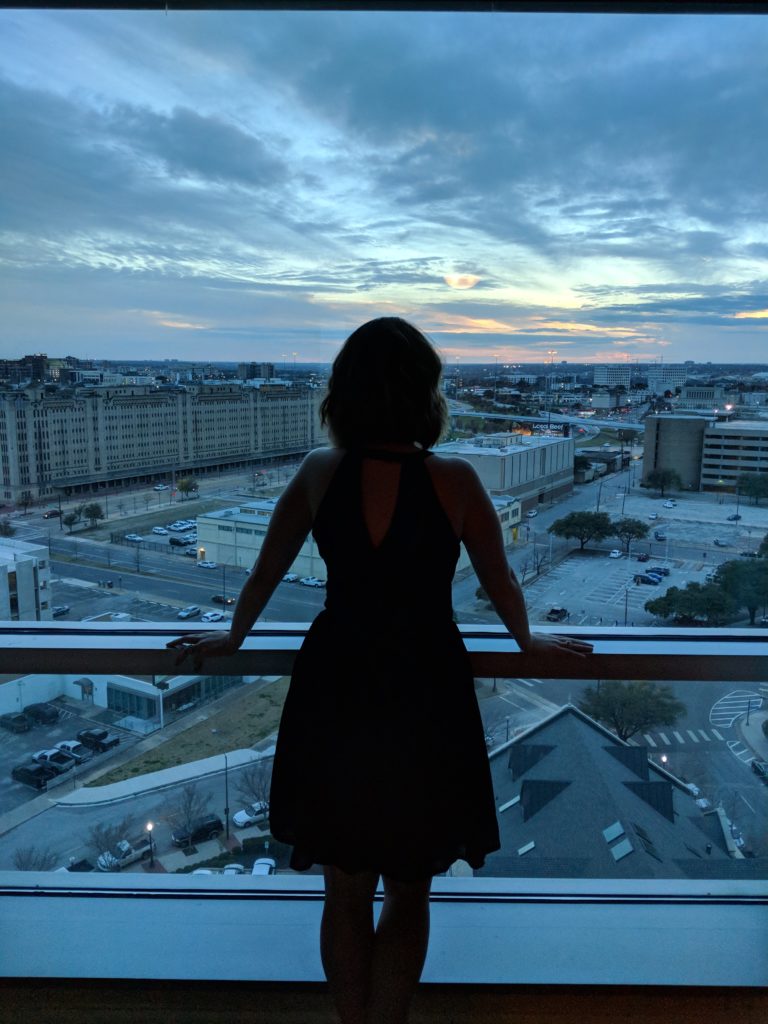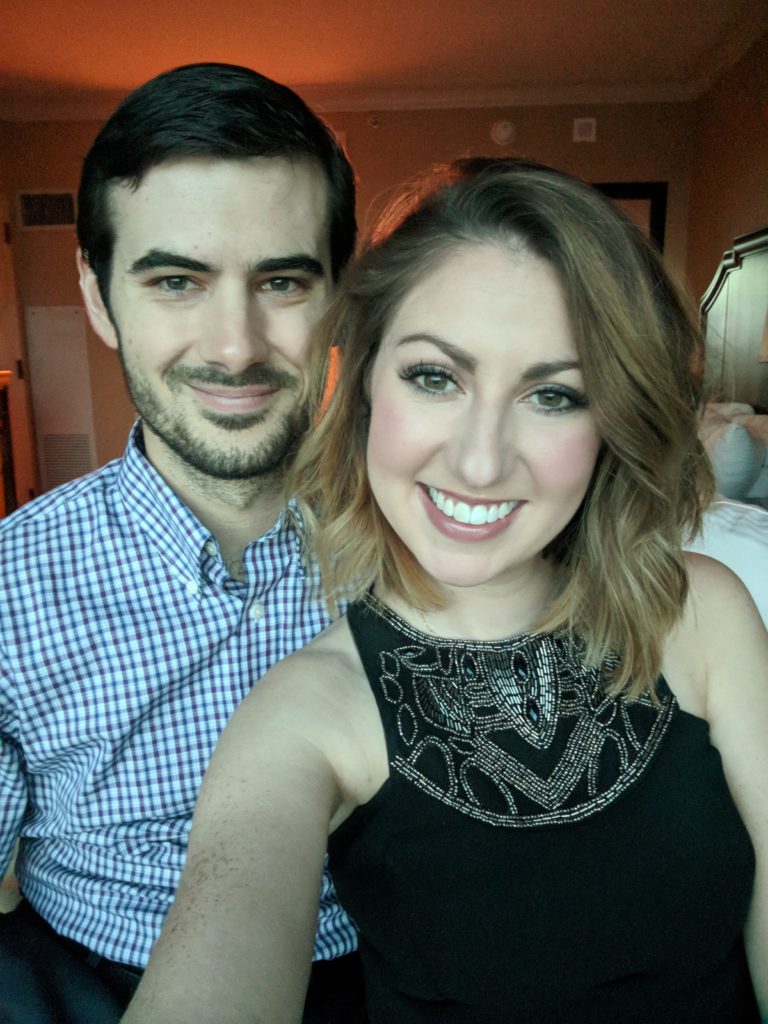 Dinner was at Bob's Steak and Chophouse and it did not disappoint. I ordered the crab cakes with sweet potato mash and David got the filet mignon with potatoes. Definitely recommend both! Our server, Angel, was such a sweetheart, so attentive and friendly. Because we were celebrating David's birthday, we got a complimentary dessert… a marbled chocolate amaretto cheesecake. SO good!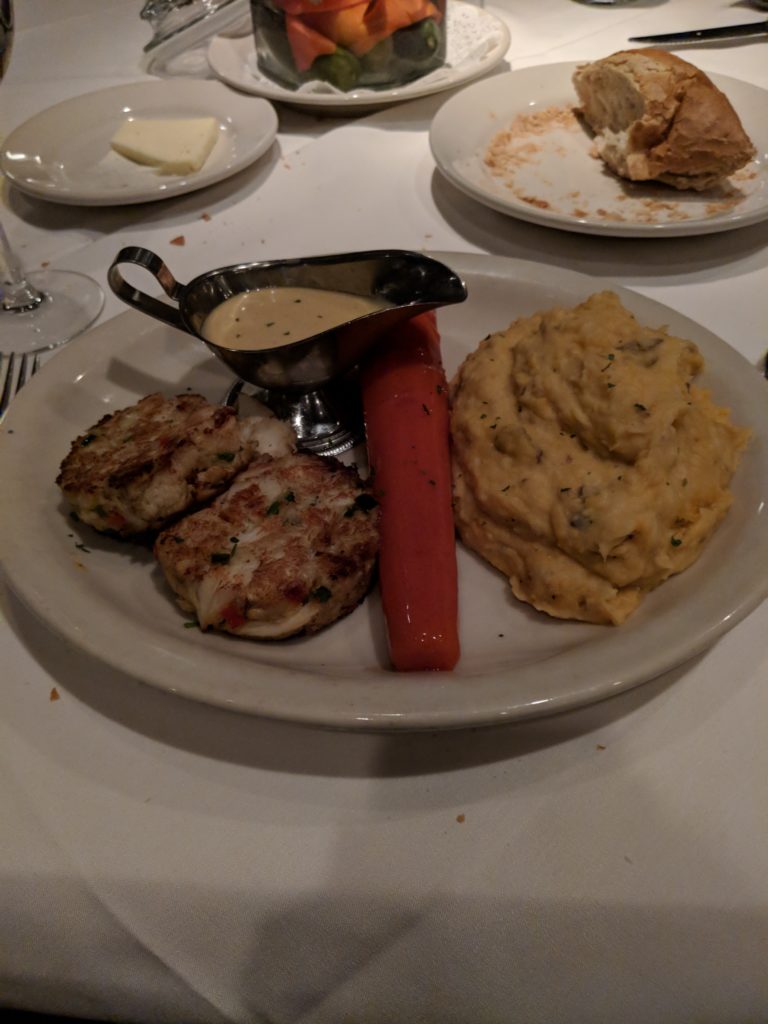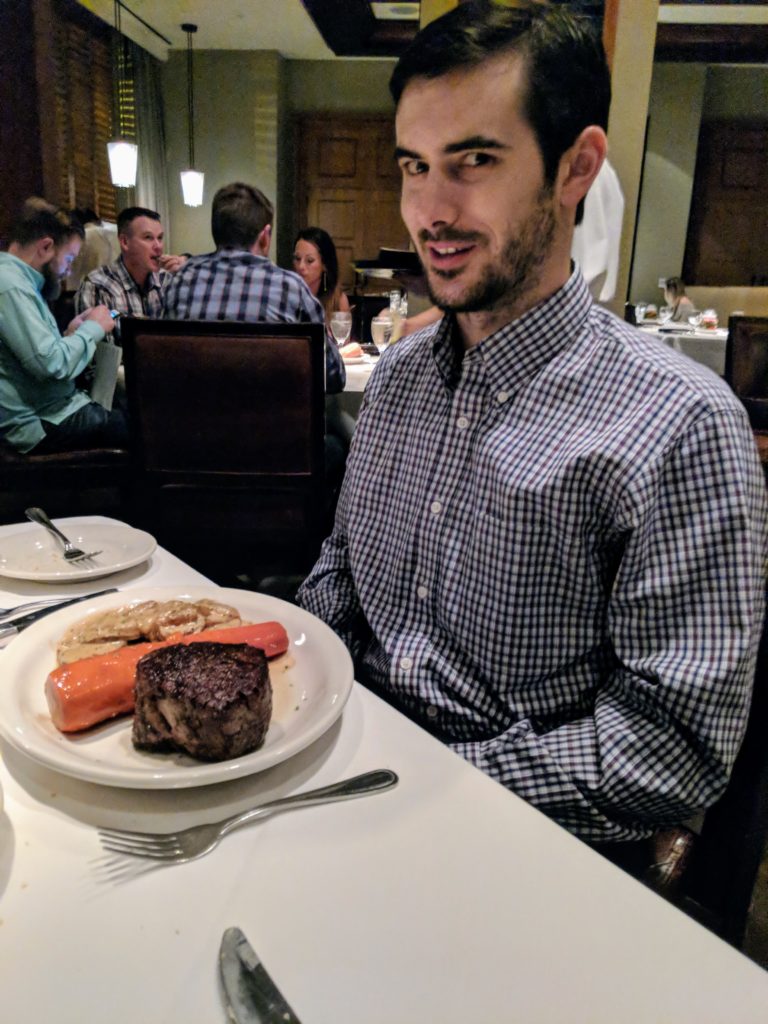 haha talk about a happy face 😉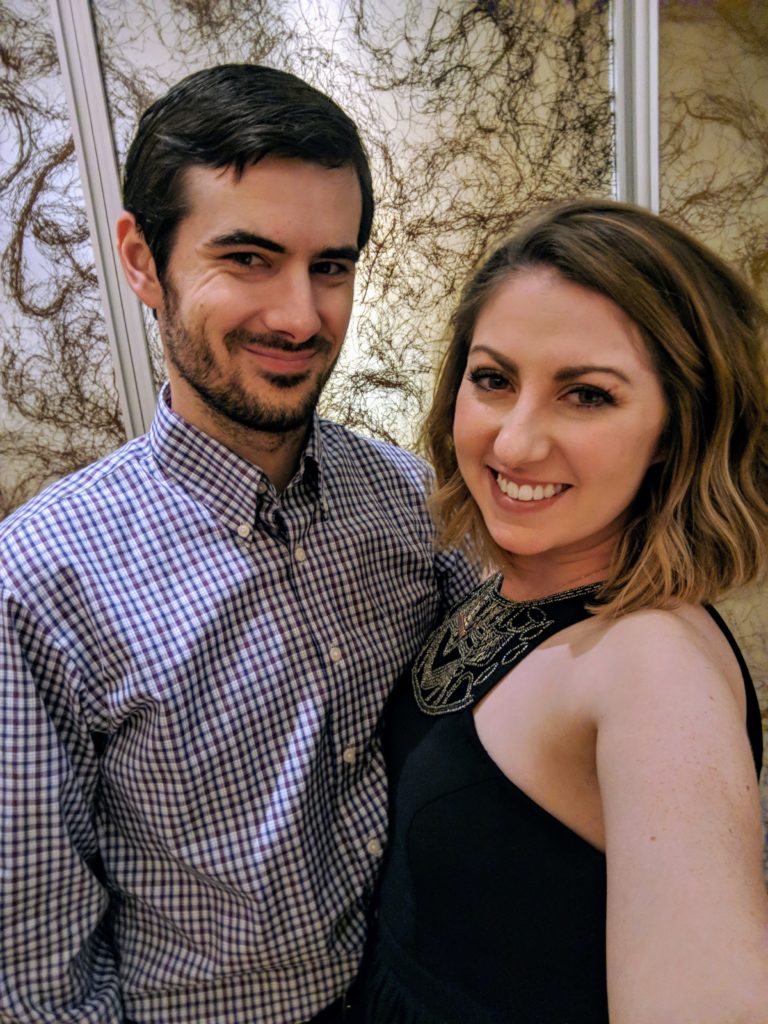 I bought this dress years ago from an online boutique but I found a few similar here and here.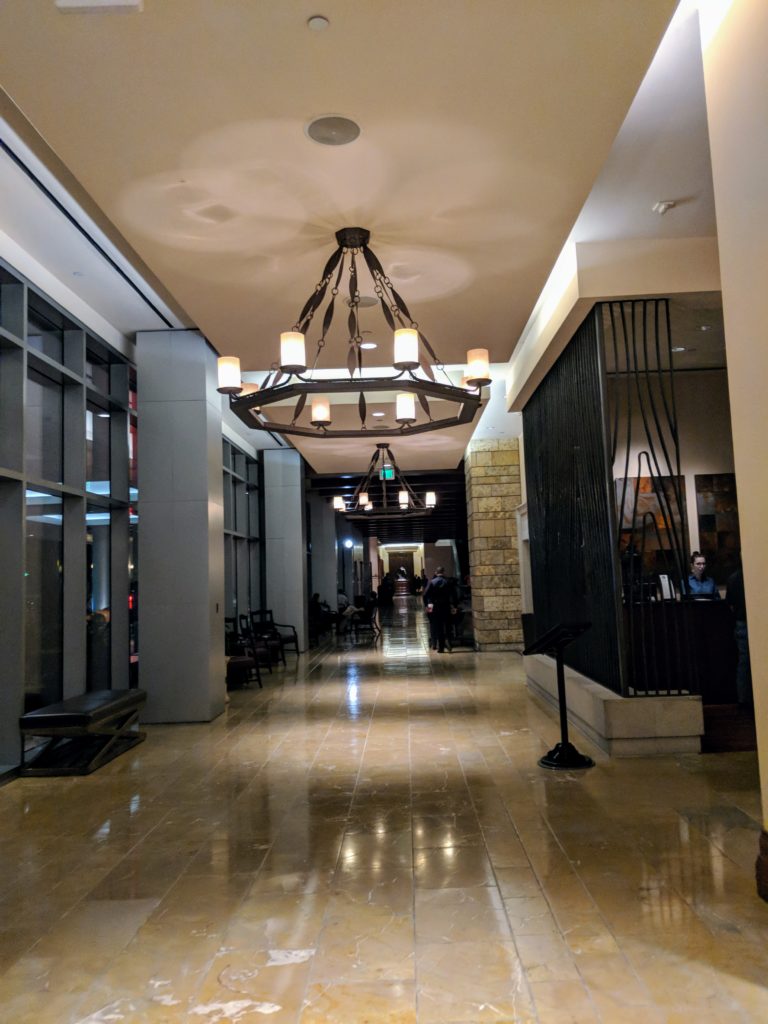 We were so full afterwards that instead of going to get a drink at Wine Thief or playing some pool at Whiskey and Rye – both of which are in the hotel – we crawled into bed and were asleep before 9 PM. No shame.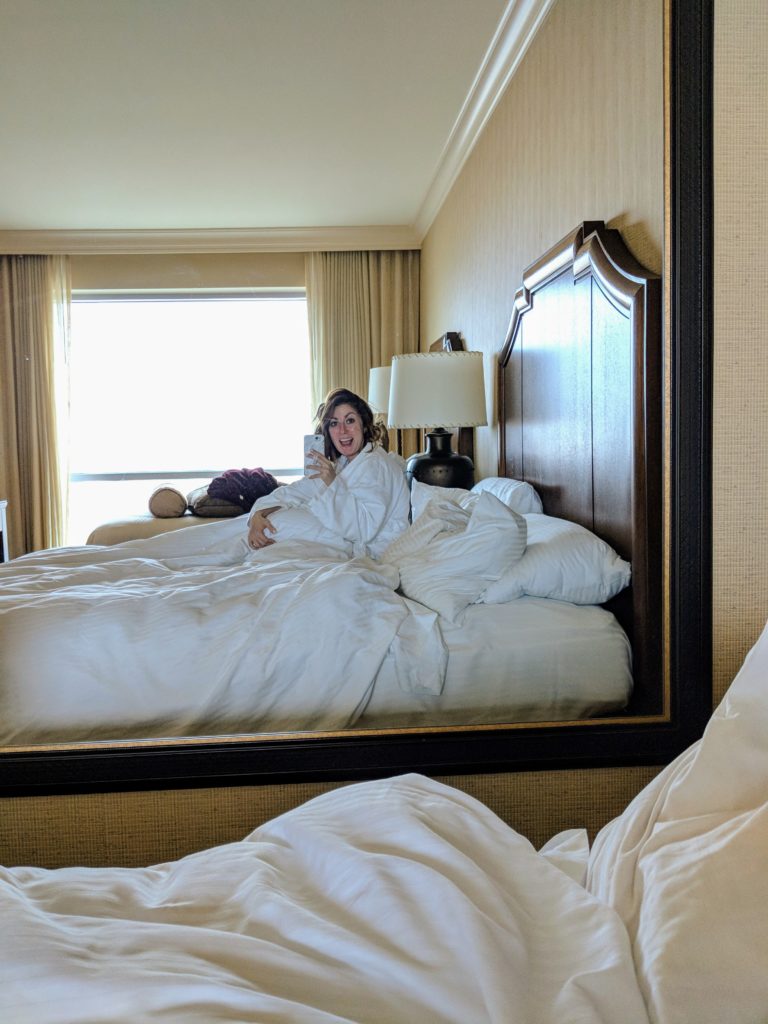 We woke up bright eyed around 7:30 ish and decided to walk across the street to check out the Fort Worth Water Gardens.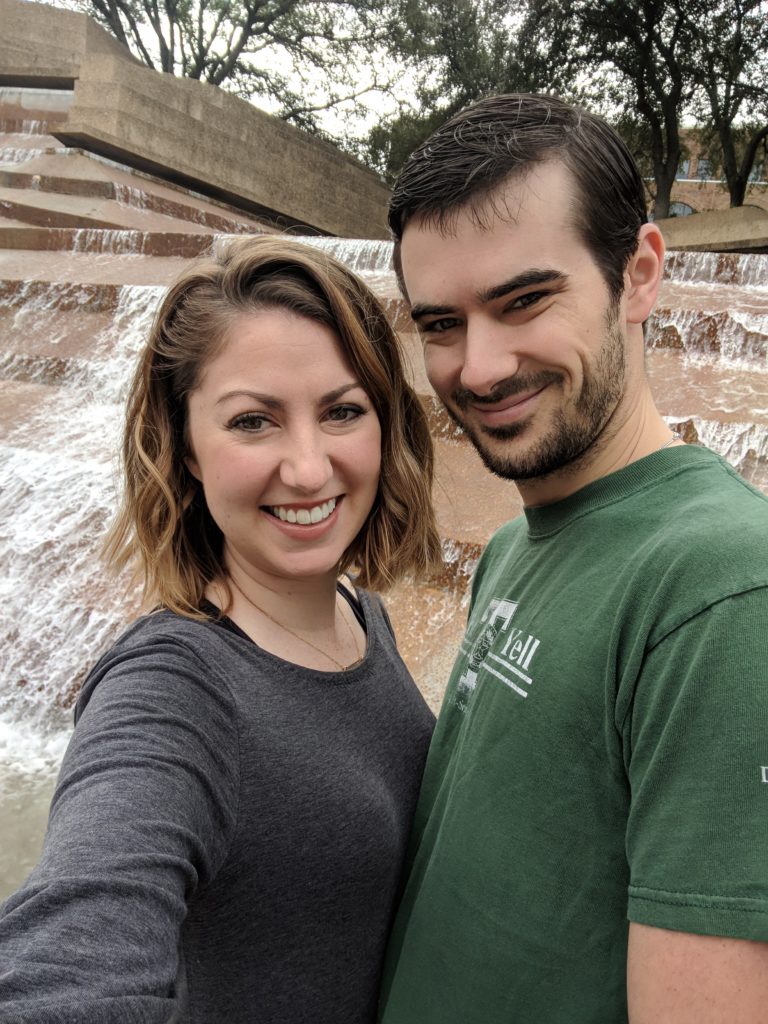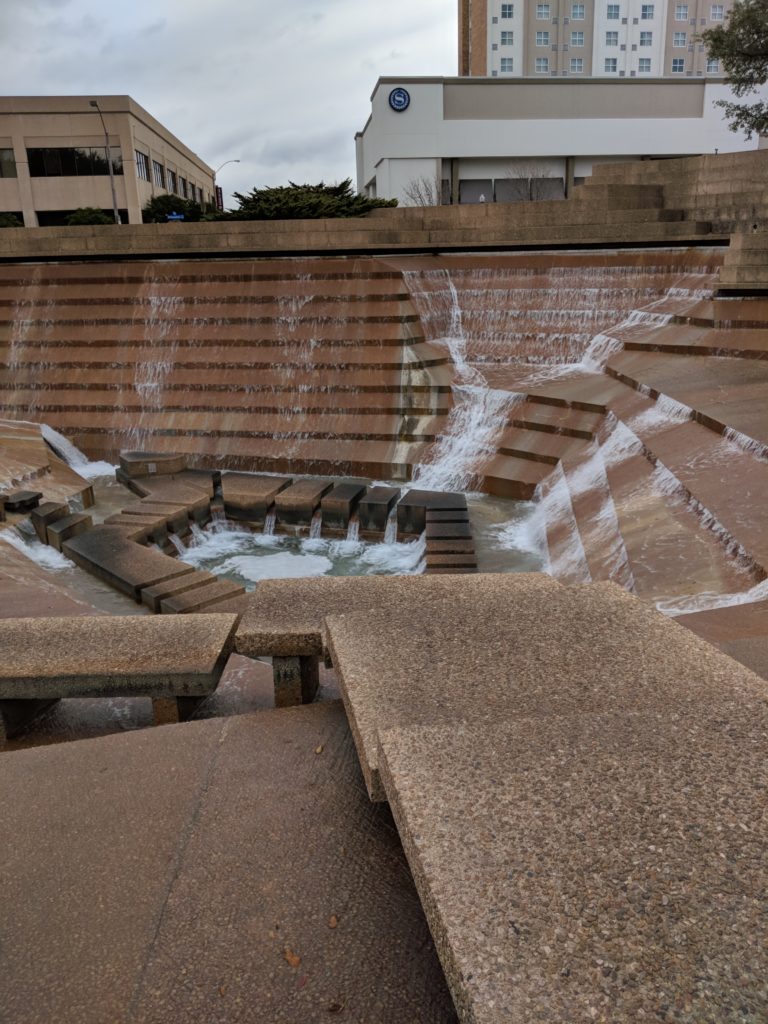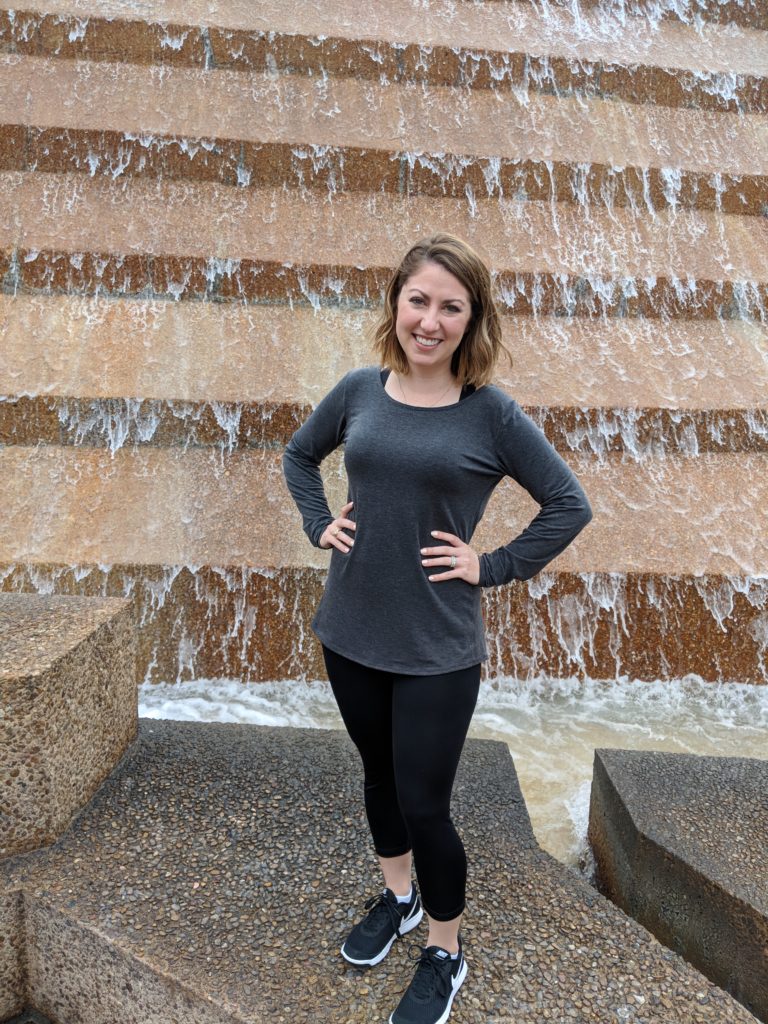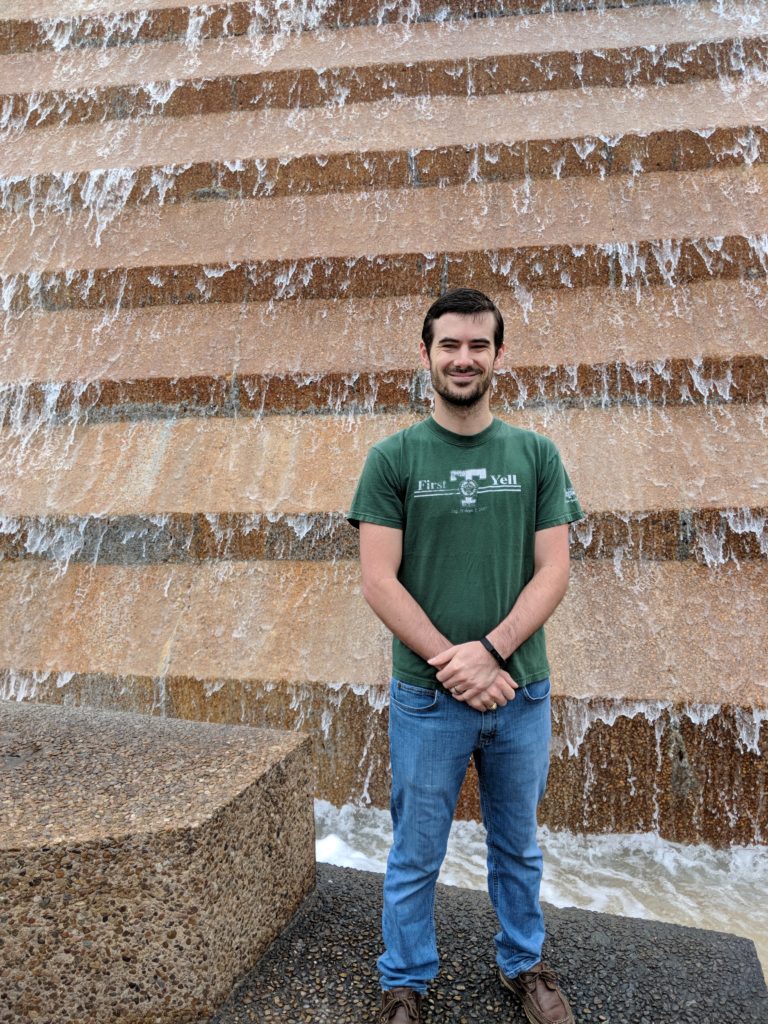 If you have never been to the Fort Worth Water Gardens, it is definitely something to see! There are three different water features and each is beautiful in their own way. Afterwards, we walked around downtown Fort Worth for a while and enjoyed looking at lots of the historical buildings around town. We could have spent a lot more time walking but it was time to check out and find something to eat.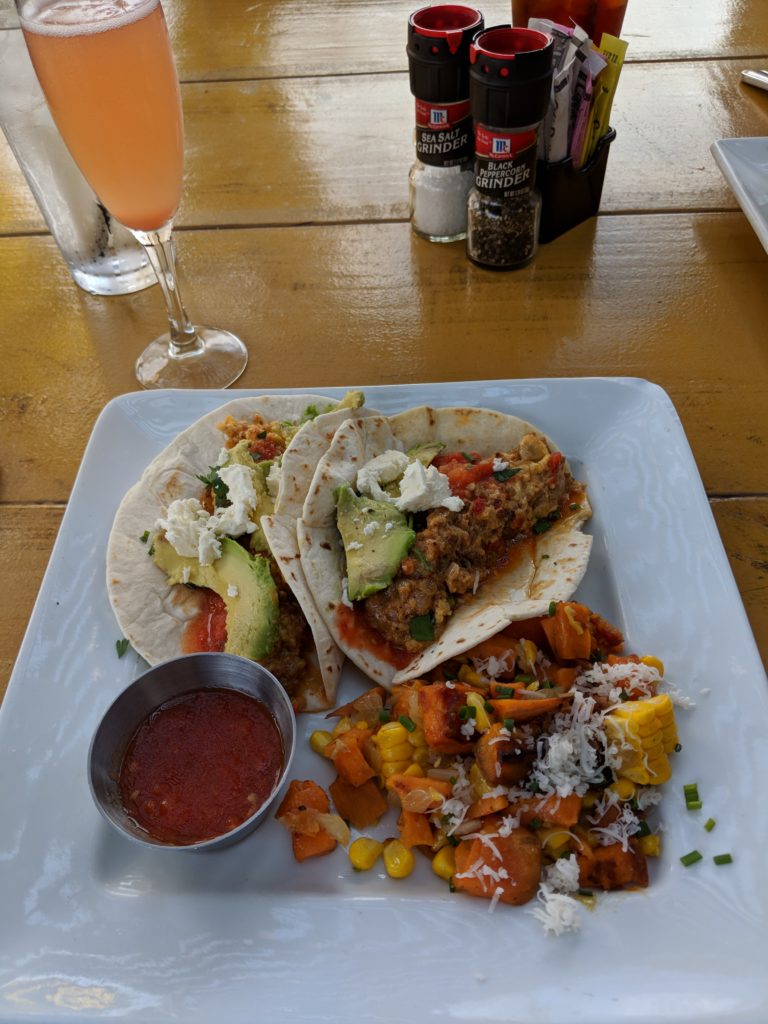 We headed back to our neck of the woods for brunch and ate at TruFire in Southlake Town Square. Breakfast tacos with lots of feta and avocado is the way to this mama's heart! The sweet potato and corn hash was pretty delicious as well.
While it was a less than 24 hour "trip", we had a great time! Spending some quality time together is so important and it is just so nice to be able to reconnect and have an adult conversation without Little Baby Bum playing in the background. 😉
Places mentioned:
Fort Worth Omni
Bob's Steak and Chop House
Fort Worth Water Gardens
Trufire Kitchen and Bar
Disclosure: Please note there are affiliate and referral links within this post which means I may receive a small commission if you make a purchase with no additional cost to you. Thank you for supporting me and my blog!