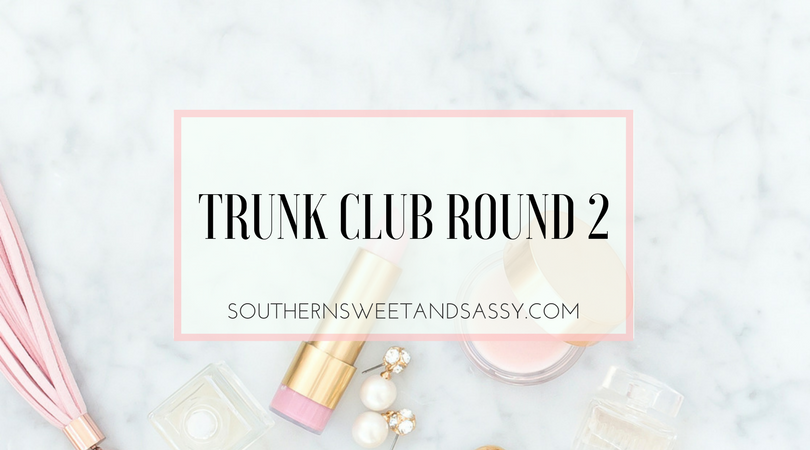 I received my second Trunk Club box and had an overwhelming number of votes on my instastory poll for a blog post so here it is! If you are curious to about what Trunk Club is, check out my previous Trunk Club post. If you want to sign up for yourself, I would love it if you would sign up under my referral link! If you end up purchasing something from your Trunk Club, I would receive a credit towards my next Trunk Club…and then if you shared your code with your friends, you could get credits as well! 🙂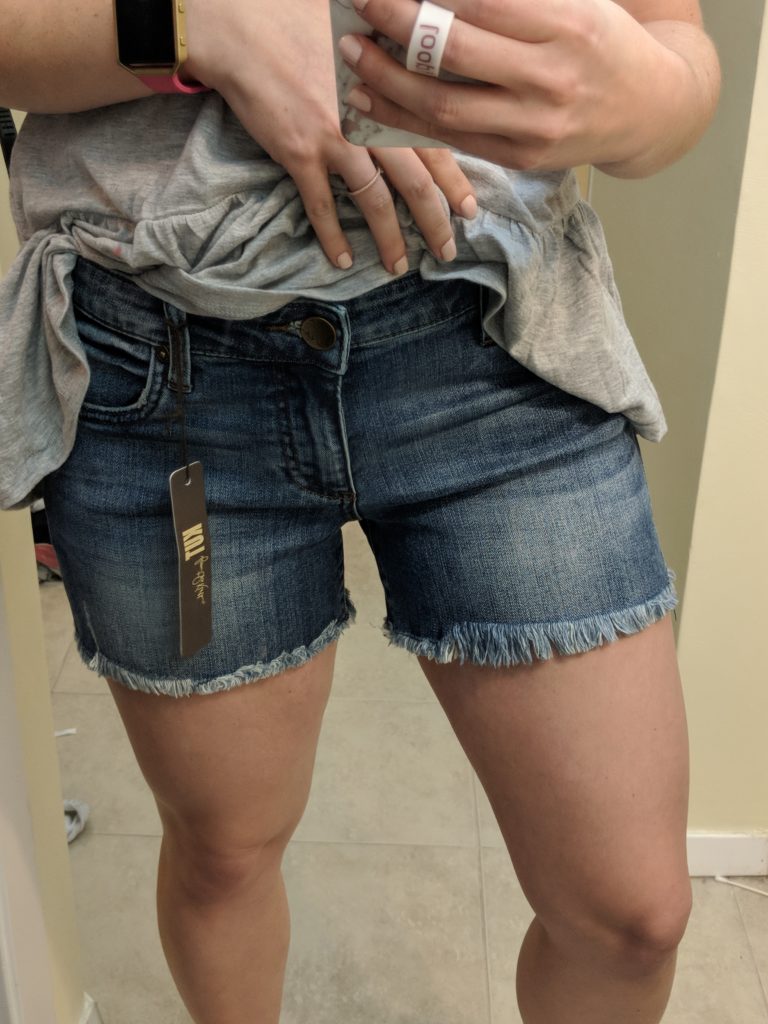 These Kut from the Kloth shorts are going to be great during the summer here in Texas. They fit well and are long enough to cover everything.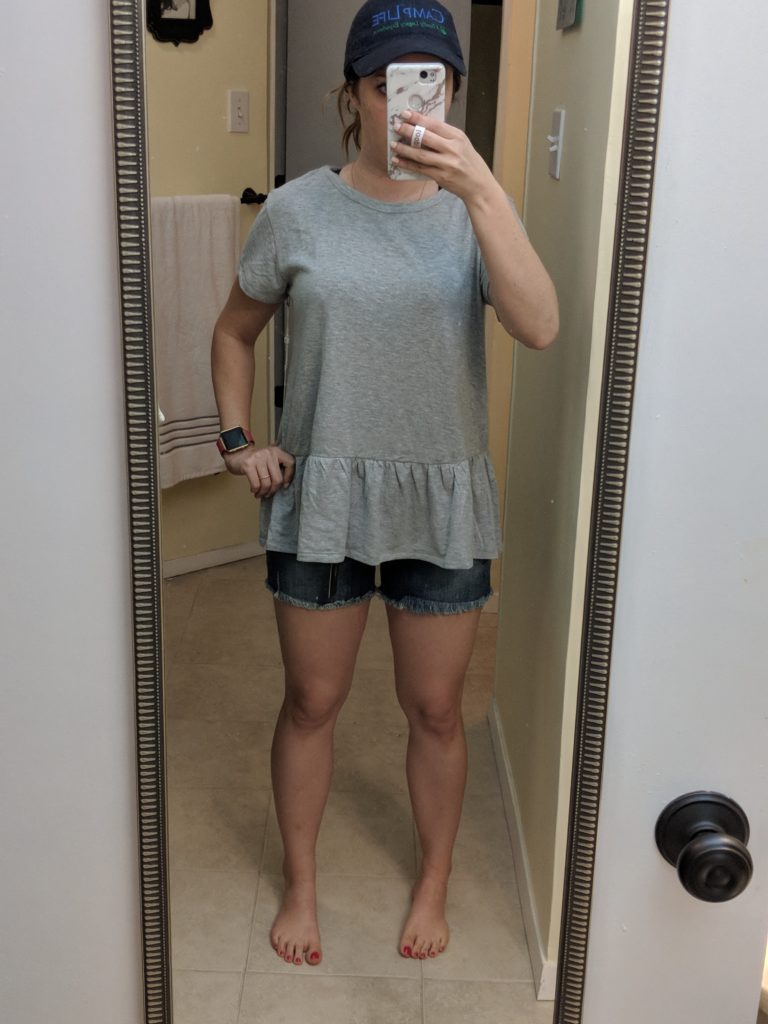 I got this Caslon top in a medium and I think will exchange it for a small… and possibly in a different color.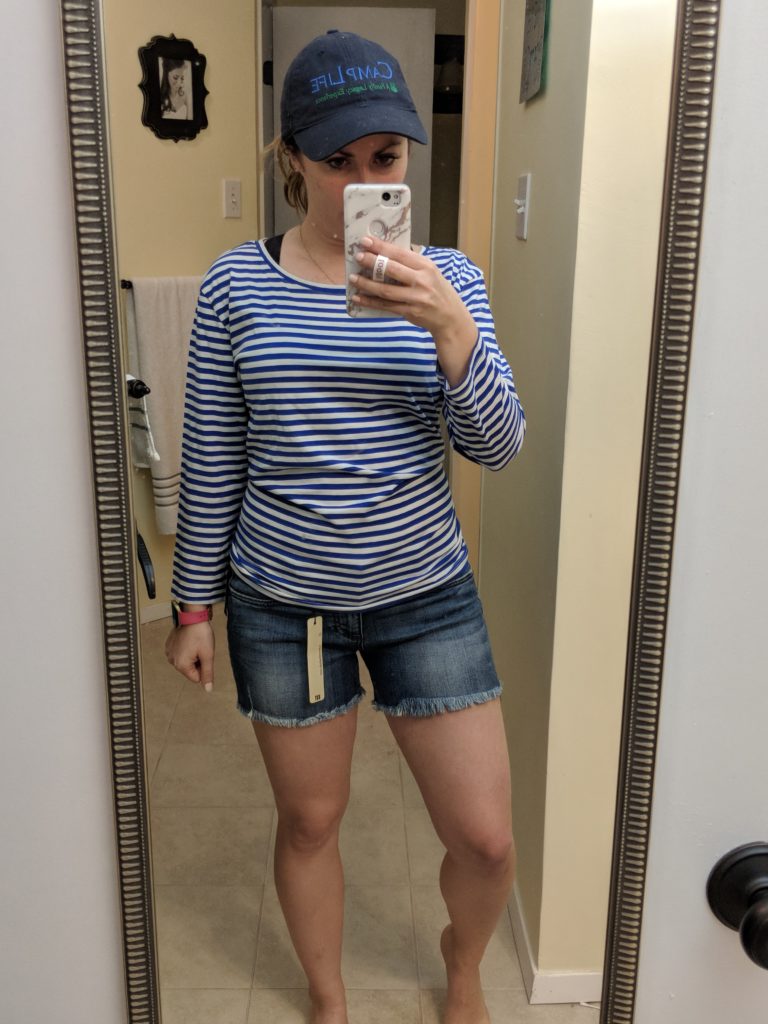 This J. Crew top just did not fit right. It was too big across the shoulders and too tight around my middle. I had high hopes for this cute top because of the back…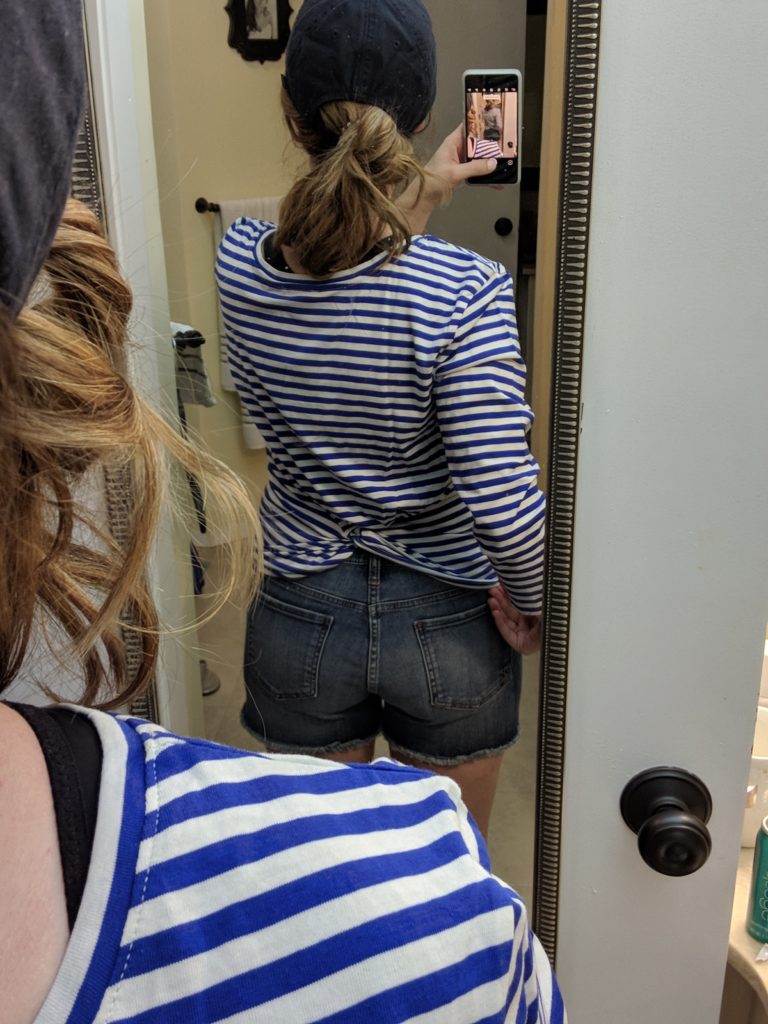 So cute right?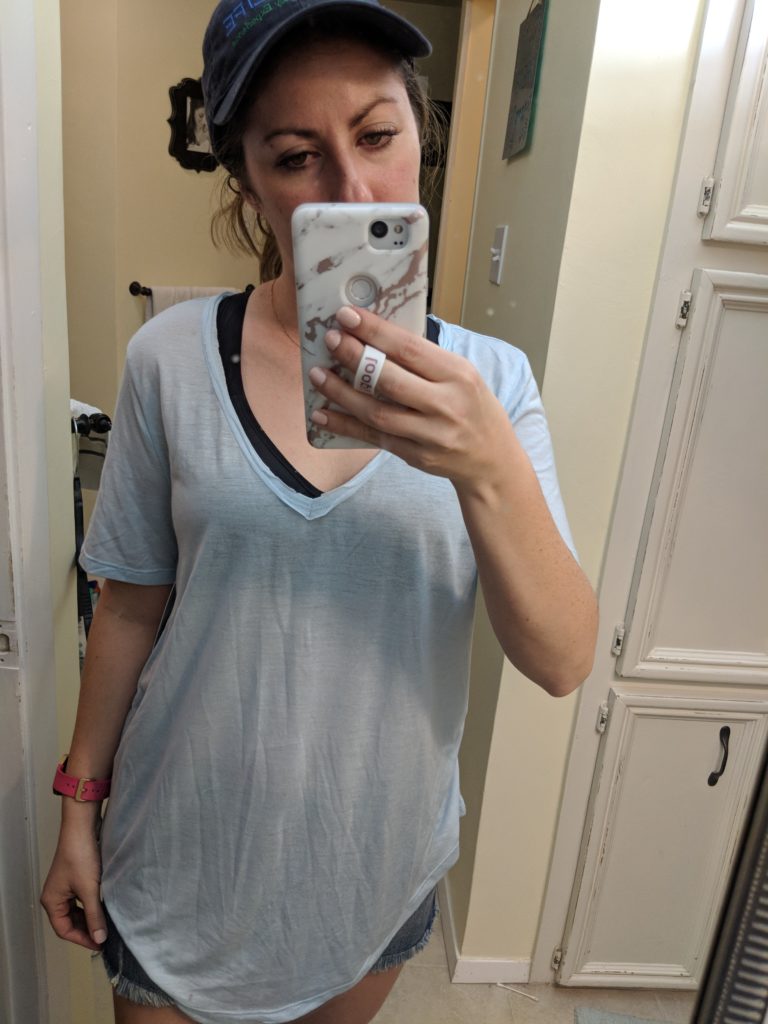 This BP top is $17 and I need it in like every color. I'm going to exchange for a smaller size – it is quite oversized as it is.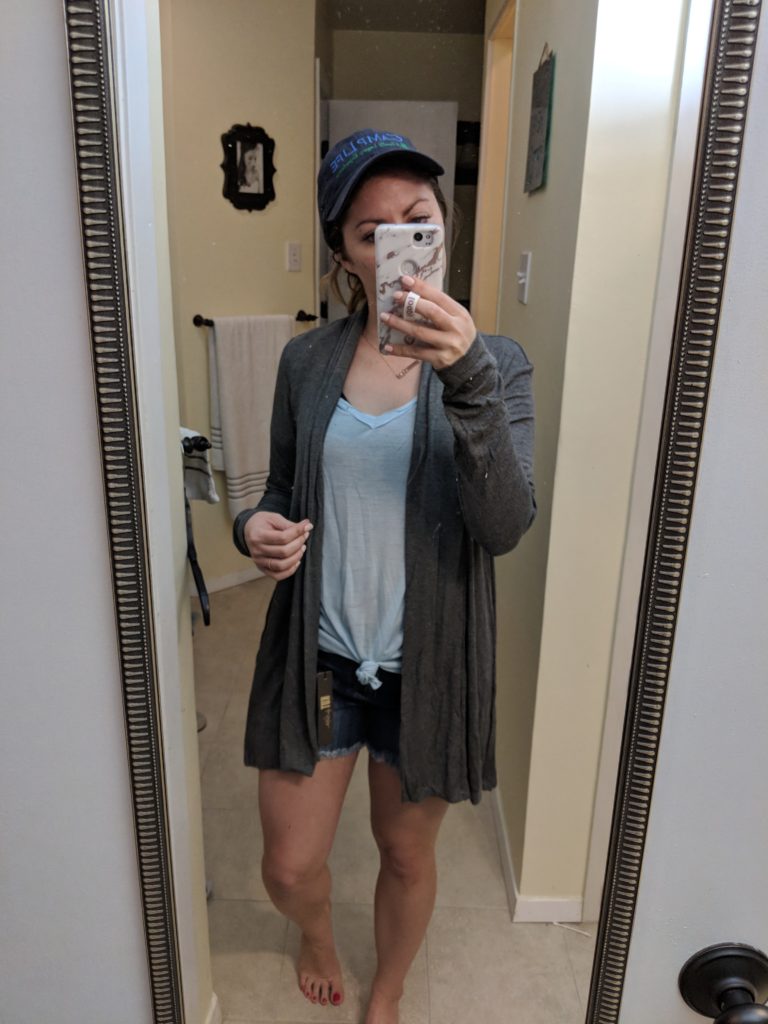 This cardigan is suuuper soft and I love it. I also might exchange this one for a smaller size as well.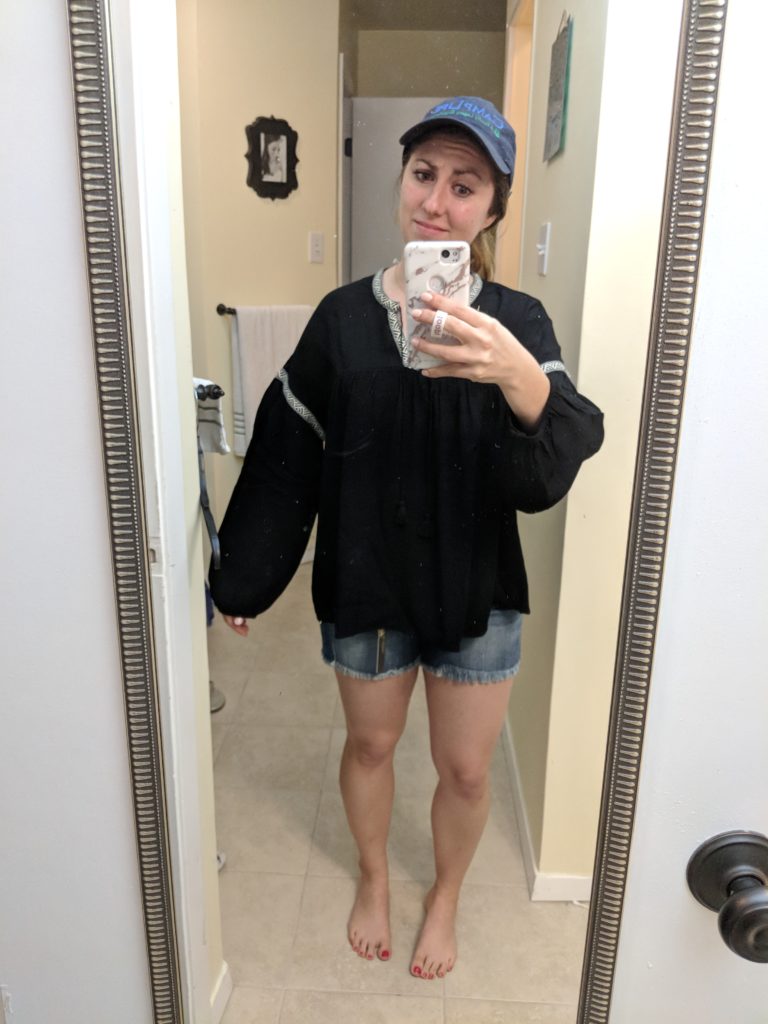 Oh my and now, if you haven't noticed before, you can tell my mirror is disgusting… oops. This Madewell top is a big NOPE.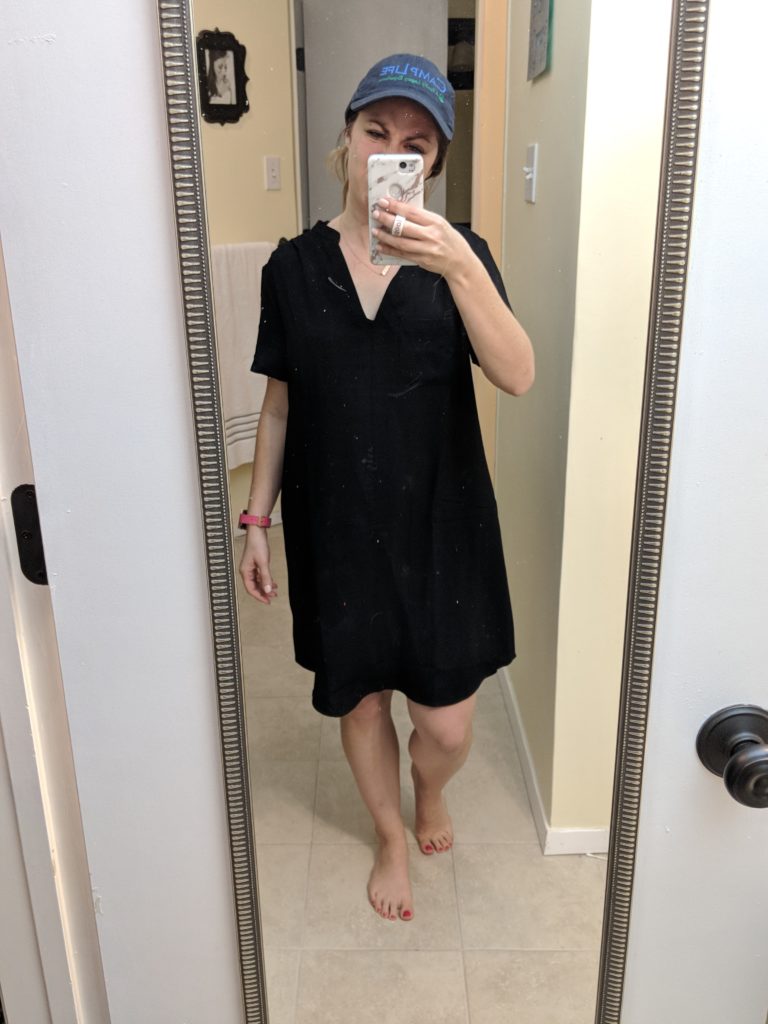 This one merited the comment from David – "People are going to think I can't buy you clothes"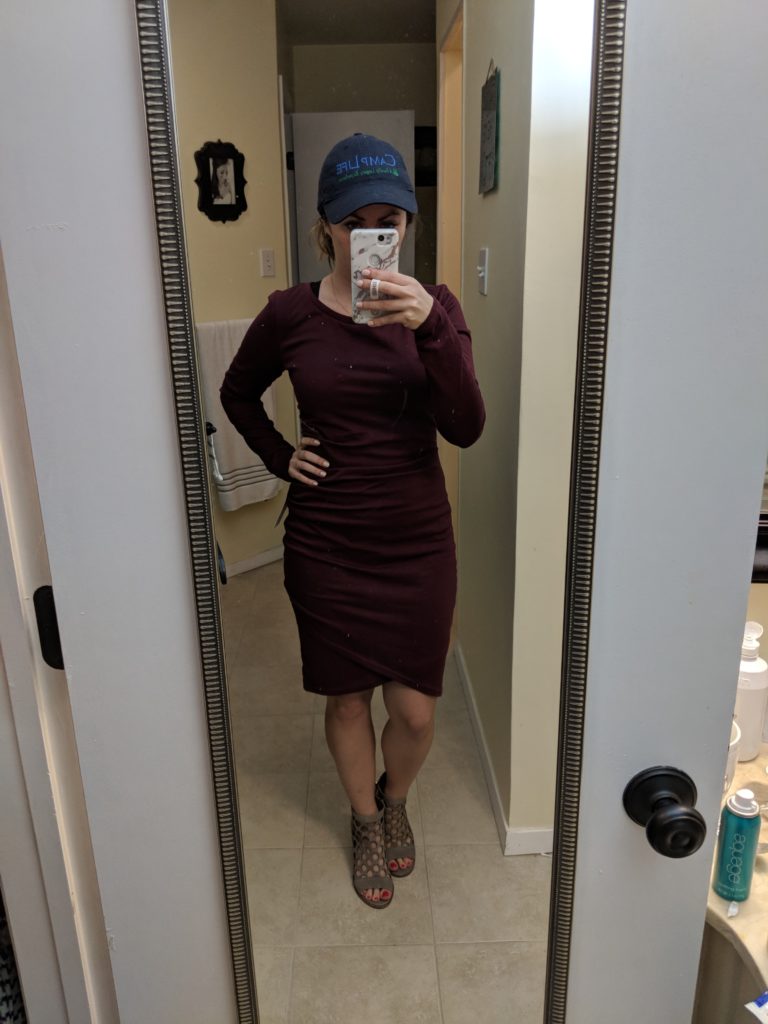 I have been wanting this Leith side ruching dress for a long time now, but I think I'm going to send it back and get the sleeveless version of this dress so I can wear it in the upcoming months. Loving these shoes too. I just can't bring myself to paying $120 for it when I can find something similar here for under $35.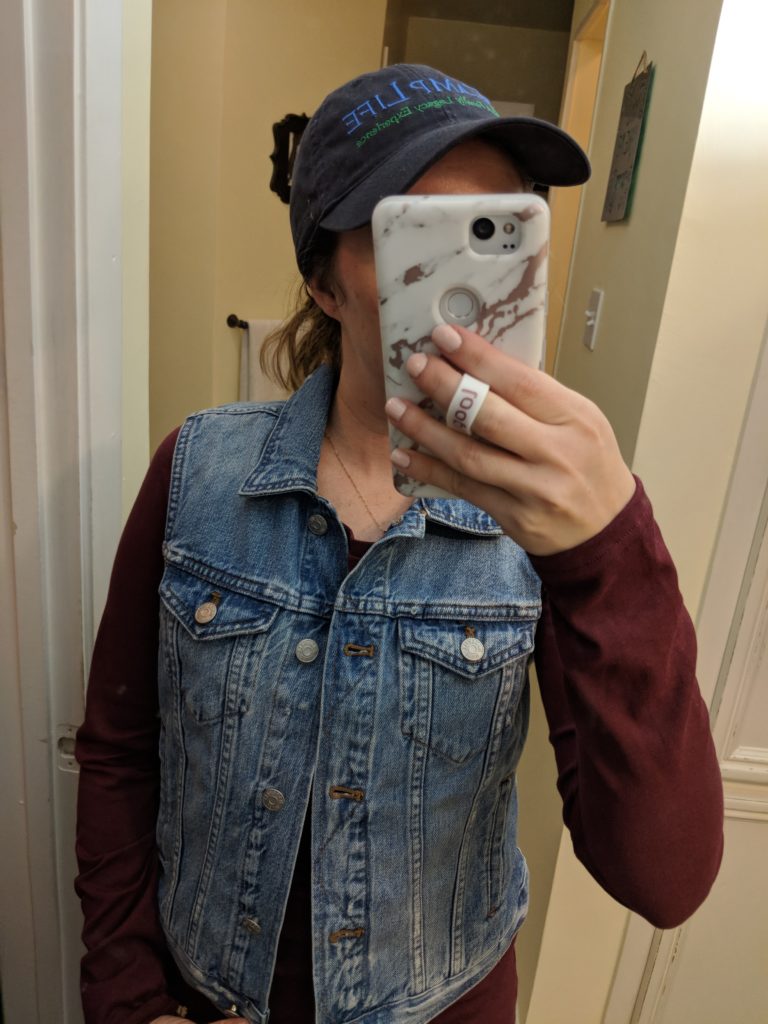 This Madewell vest is cute but I prefer my vests slightly more fitted and less that $80. haha 🙂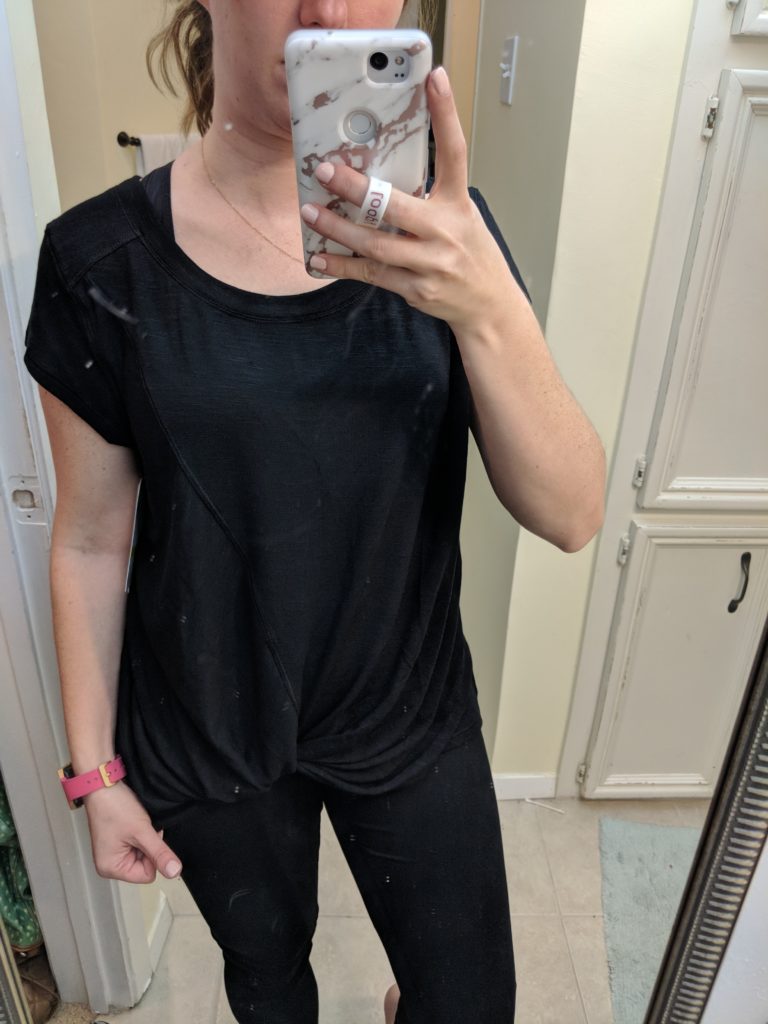 ok, now I am super embarrased about my mirror. ugh. my mom taught me better than this.  oh and hey double chin… yikes. This Zella top just was not what I hoped.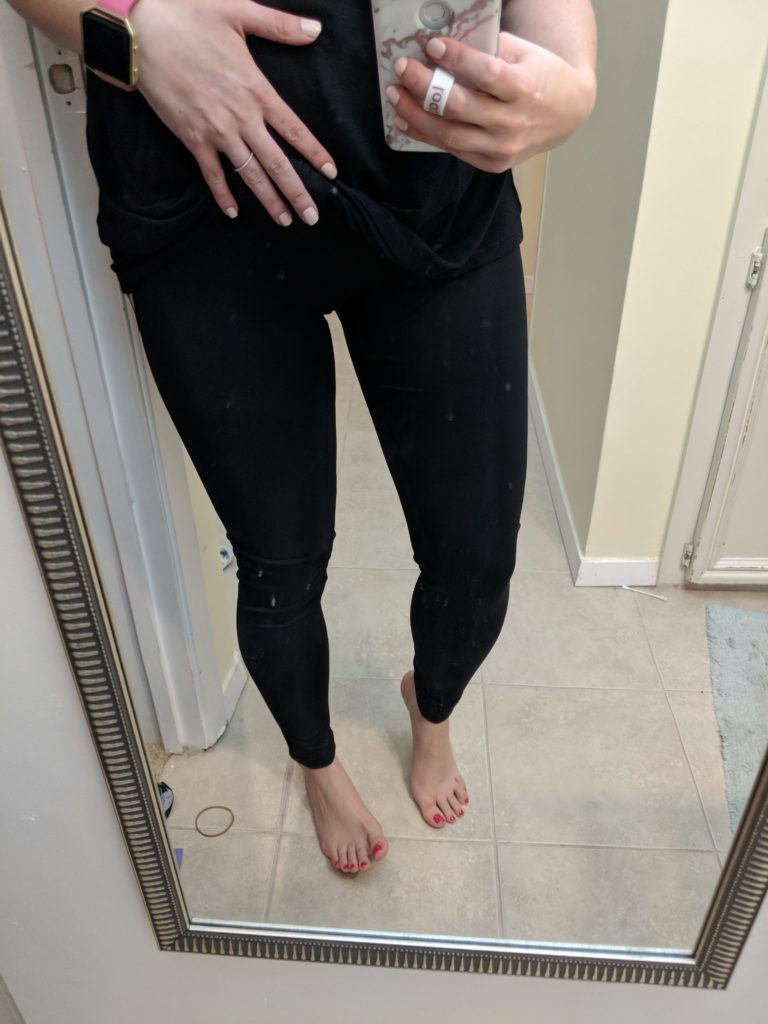 Looooved these Zella live in leggings but the way these fit looks like it is giving me a camel toe #awk…so I'm sending them back.
All in all, I'm keeping just a few things and that is okay. I've put myself on a budget this year 🙂
Disclosure: Please note there are affiliate and referral links within this post which means I may receive a small commission if you make a purchase with no additional cost to you. Thank you for supporting me and my blog!