Anyone else SHOCKED how fast this year is going? I feel like it was just Christmas but we're already past Easter and rapidly approaching summer (here in Texas at least)! Probably just a few more weeks and it will be warm enough to jump in the pool again. Can't wait. Today I am linking up with The Blended Blog and I'm excited to talk all about spring! If you want to join in on this link up too, grab the graphic below, answer the questions and link up at The Blended Blog. 🙂
Disclosure: Please note there are affiliate and referral links within this post which means I may receive a small commission if you make a purchase with no additional cost to you. Thank you for supporting me and my blog!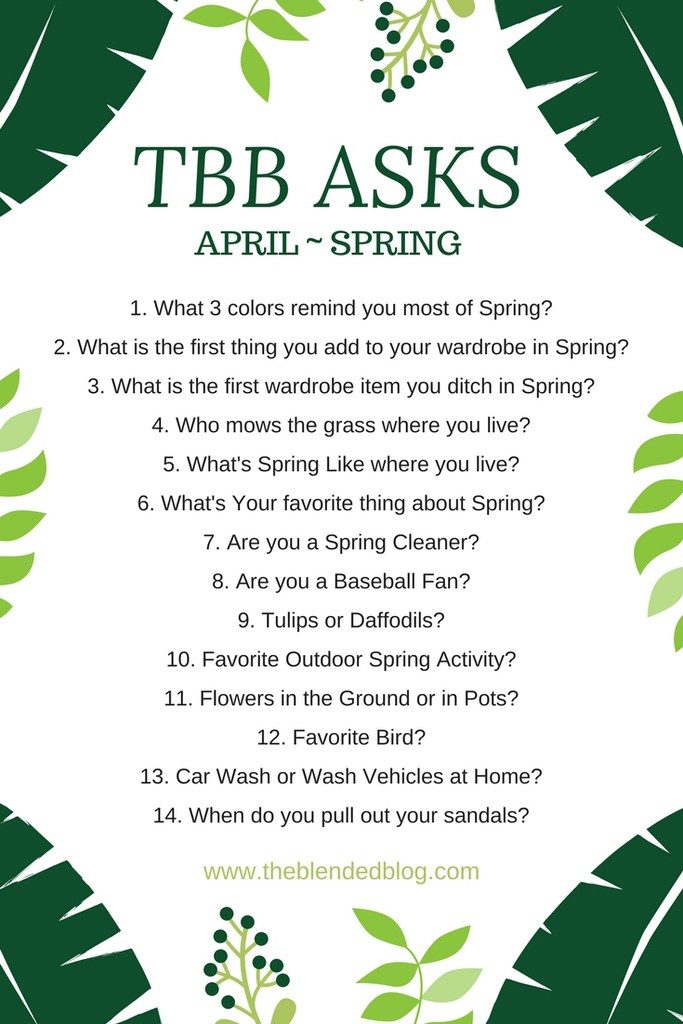 One. What three colors most remind you of Spring?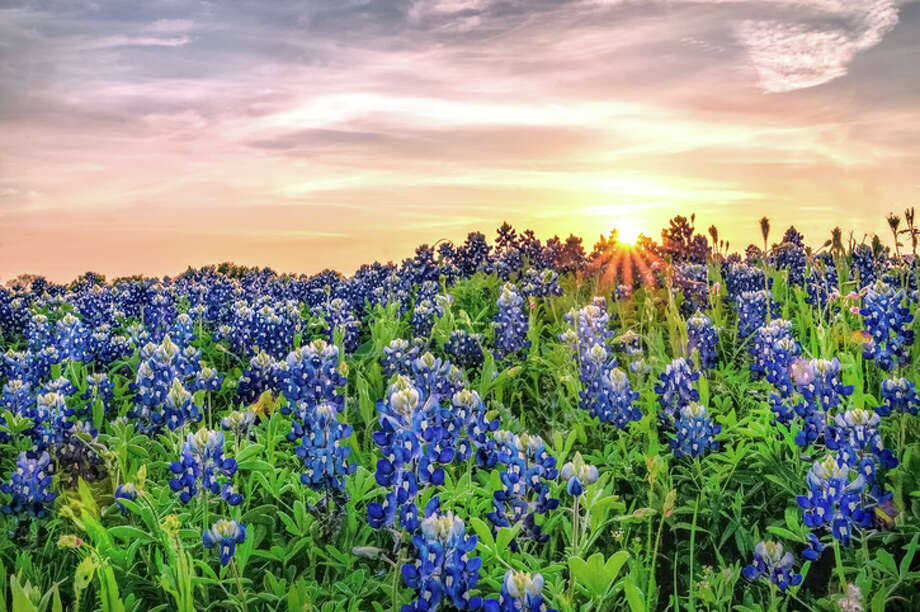 Pink, green and blue. Think a field full of bluebonnets with a cotton candy sky.
Two. What is the first thing you add to your wardrobe in Spring?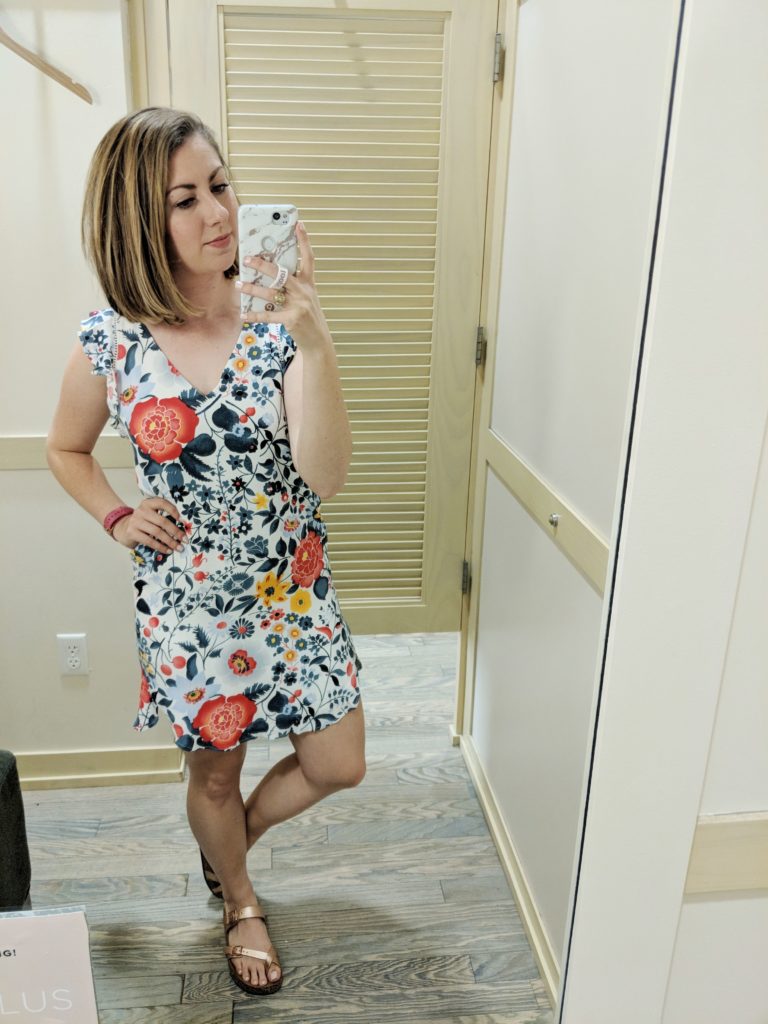 COLOR. Winter I'm all about neutrals but come springtime, I'm pulling out all the floral prints and bright colors! Love this cutie from Loft!
Three. What is the first wardrobe item you ditch in Spring?
Probably my heavy coat! I only had to wear that thing a handful of times this winter. Funny enough, I had to wear it this weekend when it was in the 30's!
Four. Who mows the grass where you live?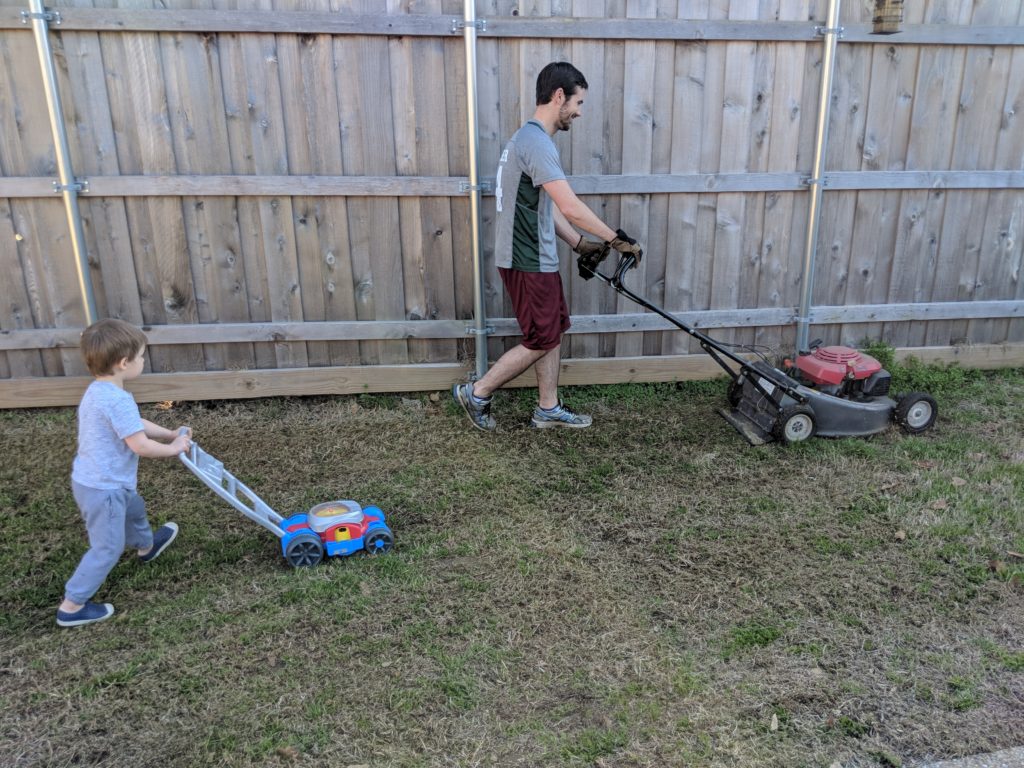 Currently a point of contention in our house… haha not really! We had a lawn service mowing every two weeks last year, but David wants to start mowing again since the boys are a little bigger.
Five. What's Spring like where you live?
ALLERGIES! Pollen dust on everything! Bluebonnets cover the highways (seriously my favorite part of spring) and the start of tornado season (the worst part of spring!).
Six. What's your favorite thing about spring?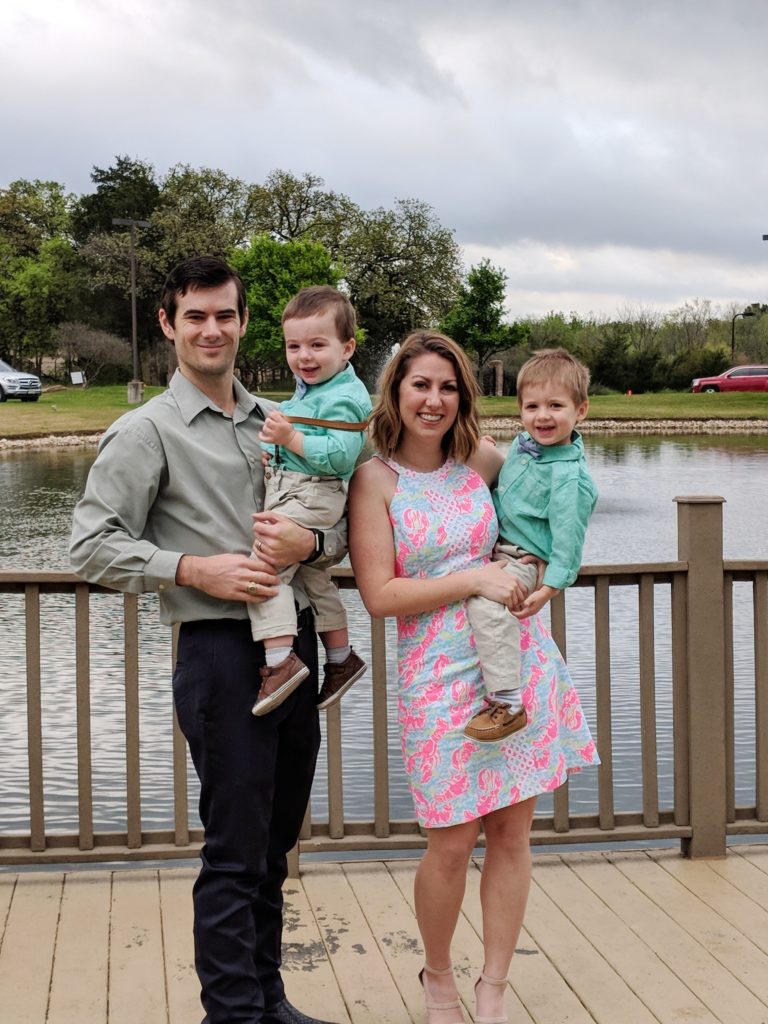 Warmer temperatures, bright colorful clothing, playing outside, Easter!
Seven. Are you a Spring cleaner?
I get random urges to clean and purge rooms in our house throughout the year.
Eight. Are you a Baseball fan?
I enjoy attending baseball games but I don't really follow a team's season.
Nine. Tulips or Daffodils?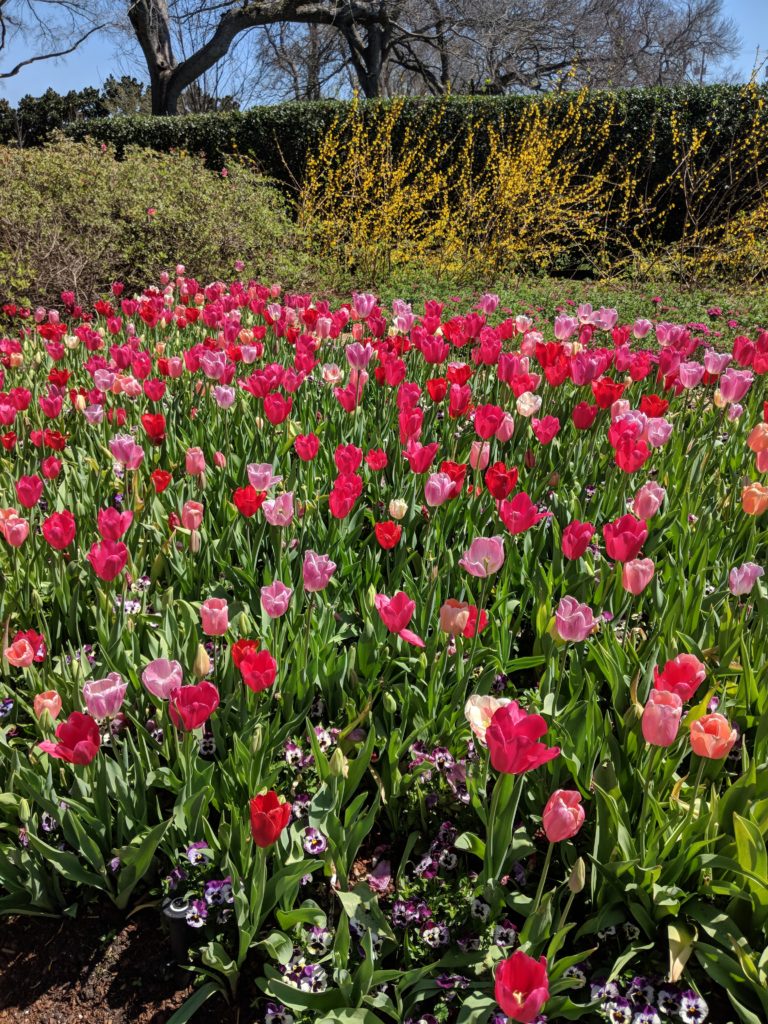 Tulips for sure
Ten. Favorite Outdoor Spring Activity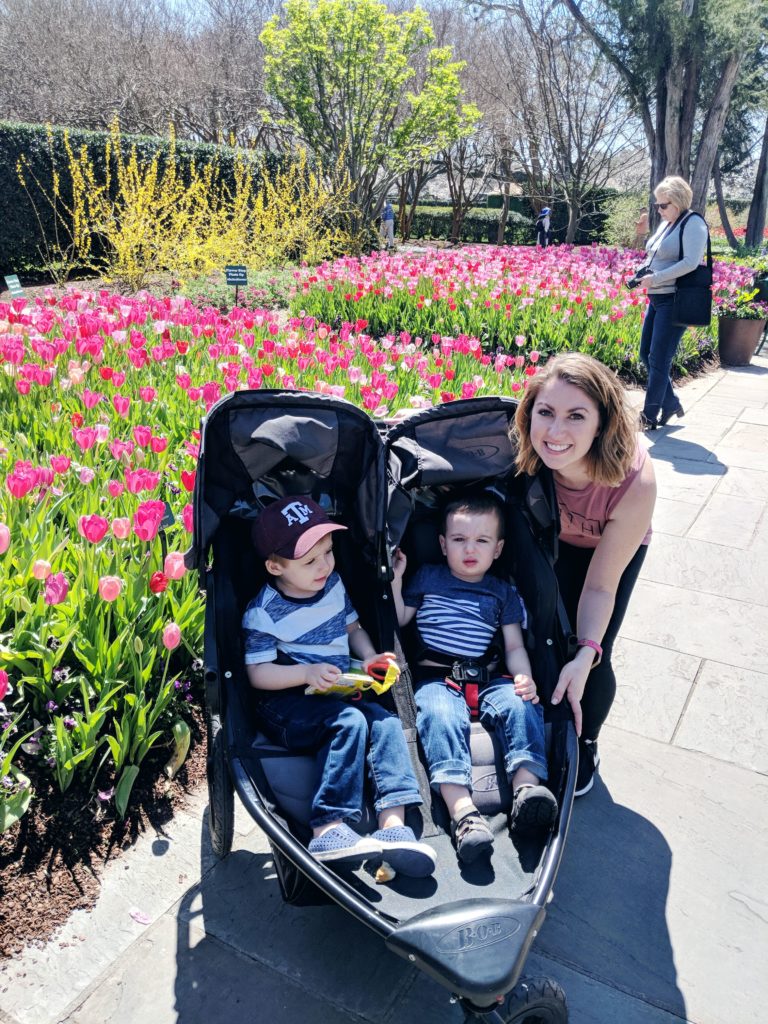 I love loading the boys up in the double stroller and going for walks!
Eleven. Flowers in the Ground or in Pots?
Flowers in pots!
Twelve. Favorite Bird?
None. I am not a bird fan.
Thirteen. Car Wash or Wash Vehicles at Home?
Car wash!
Fourteen. When do you pull out your sandals?
Basically when it hits 68 degrees outside… so February 😉
What are your favorite parts of spring?