Well this past month has flown by. Ben is still our little sweetheart and charmer!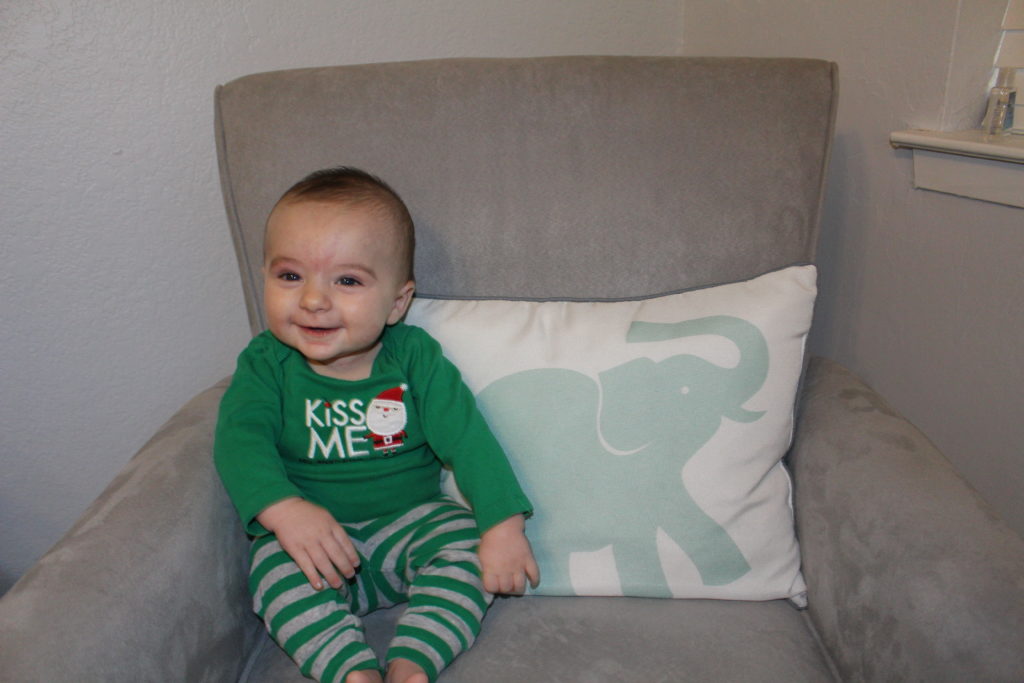 Weight: I'm going to guess 17 lbs!
Height: Probably close to 28 inches.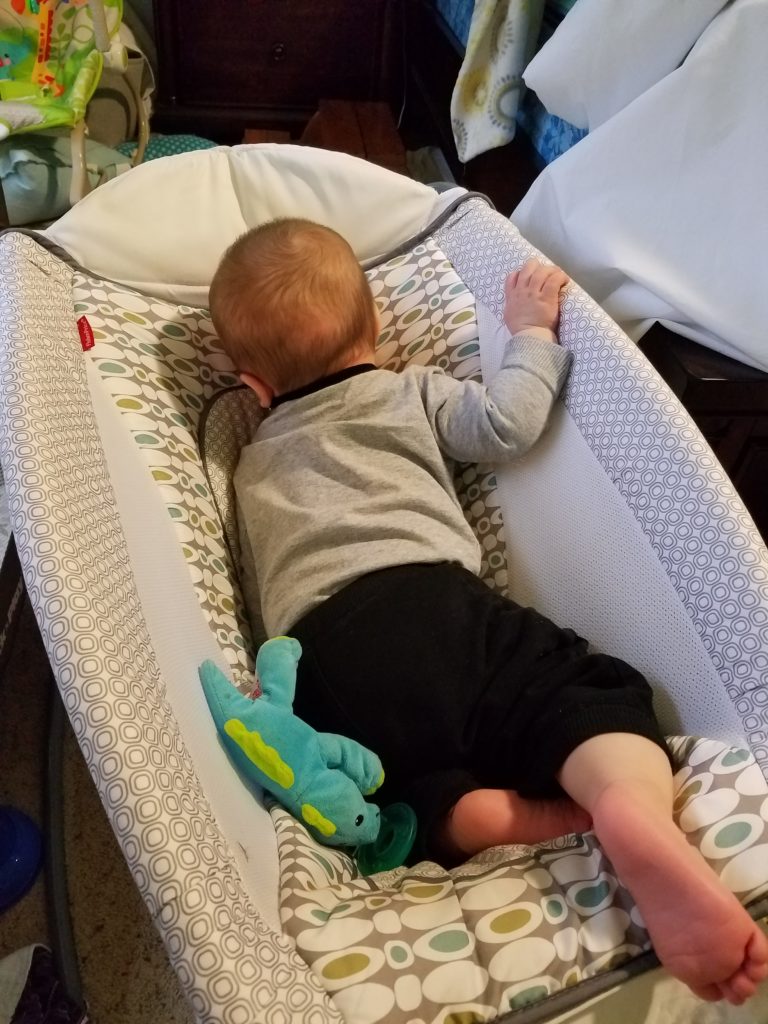 Diaper size: Size 3
Clothing size: I am dressing him in 6 month and 9 month clothes… Mostly Luke's hand me downs for winter!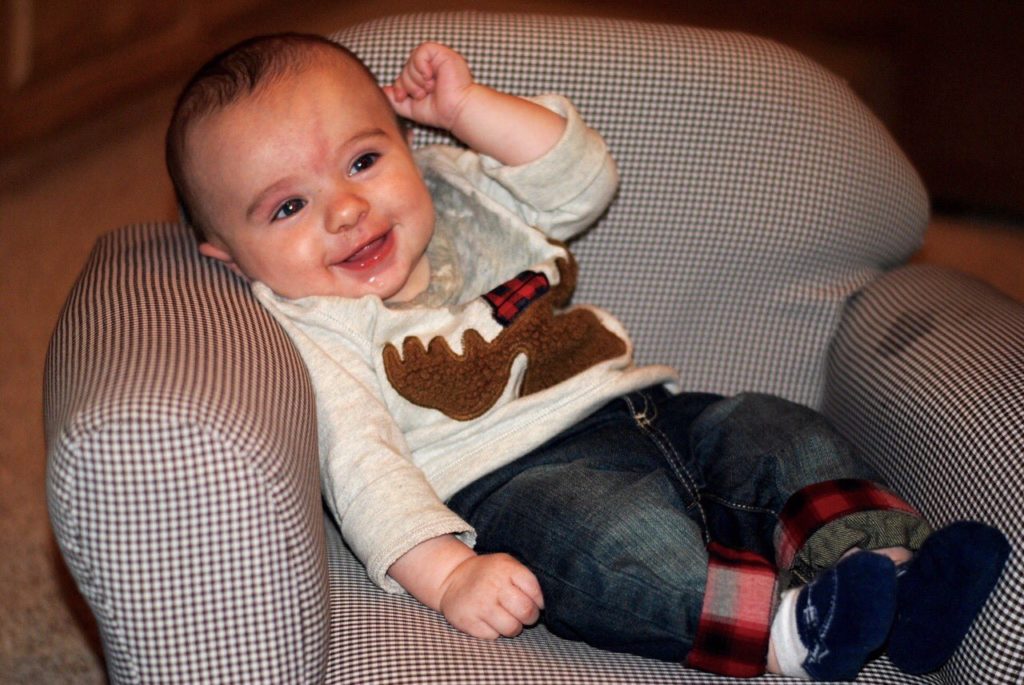 Nicknames: Ben, Benny Boo Boo
Health: Ben has had a little cruddy cough the past few weeks but he seems to be doing a little better now!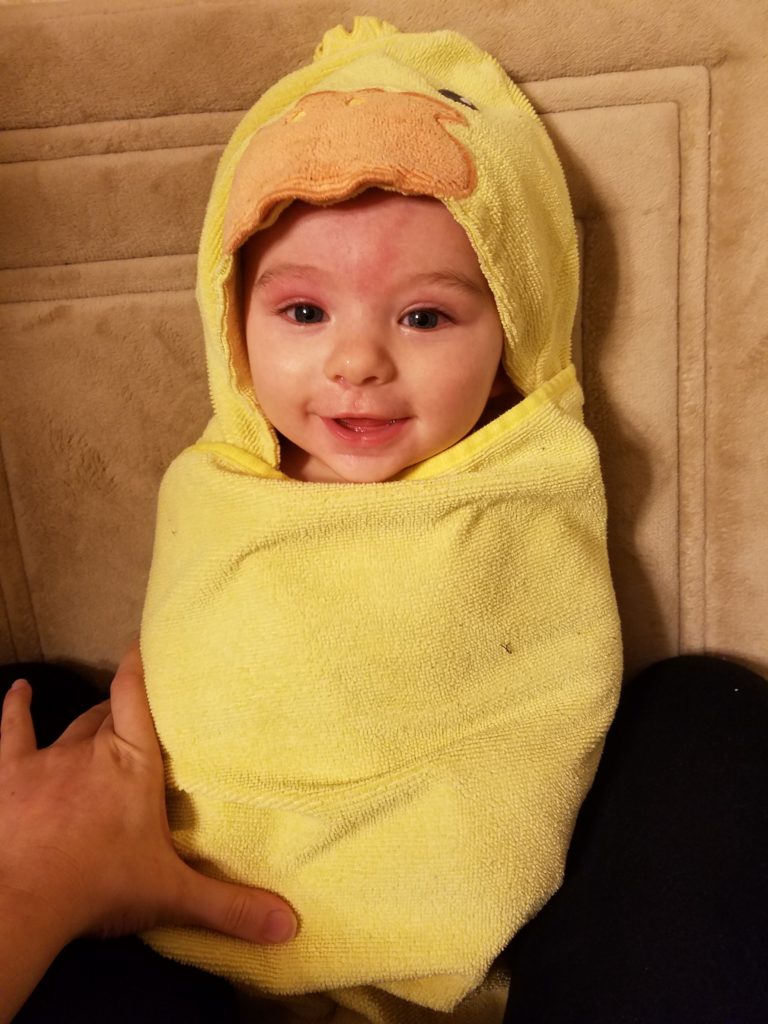 Sleep: Sleeping through the night for the most part! He will take his last bottle around 10 or so and fall asleep in Daddy's arms then will go right down to his rocker (still in our room) and sleep until 7:30 or 8:00 some mornings!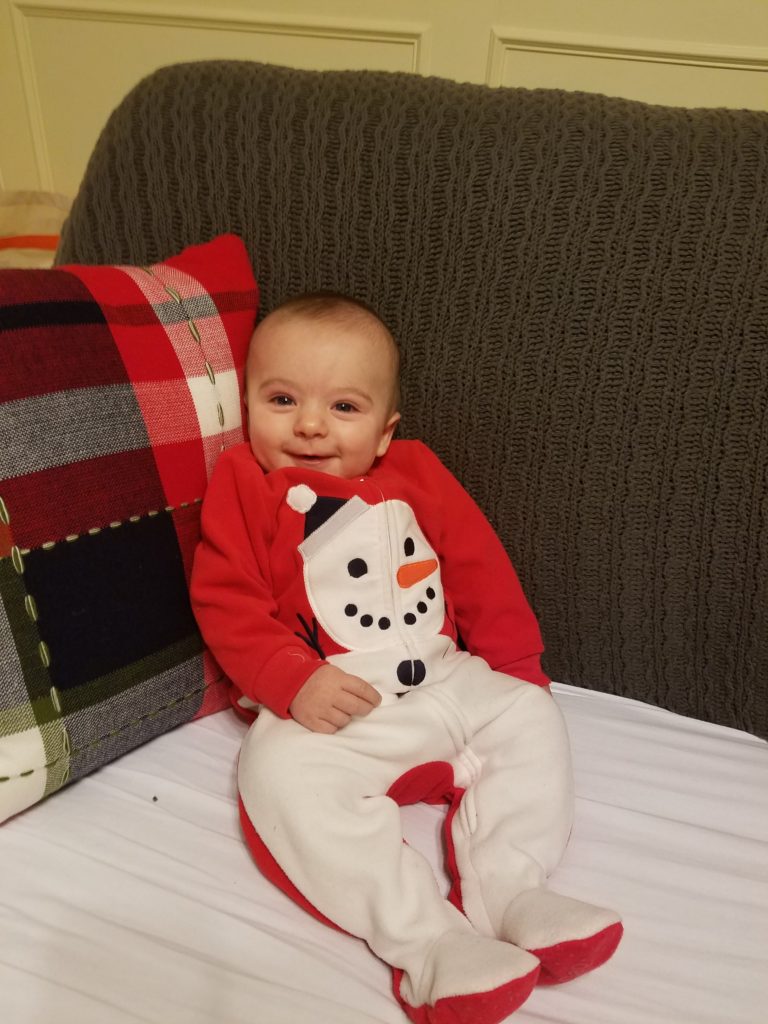 Diet: Still just formula. I will probably start trying some bananas soon!
Loves: Social interaction. Splashing/Kicking in the bathtub. Reading books. Playing on his activity mat. Short spurts in the Exersaucer. Eating. Swinging. Baby Einstein (just like brother).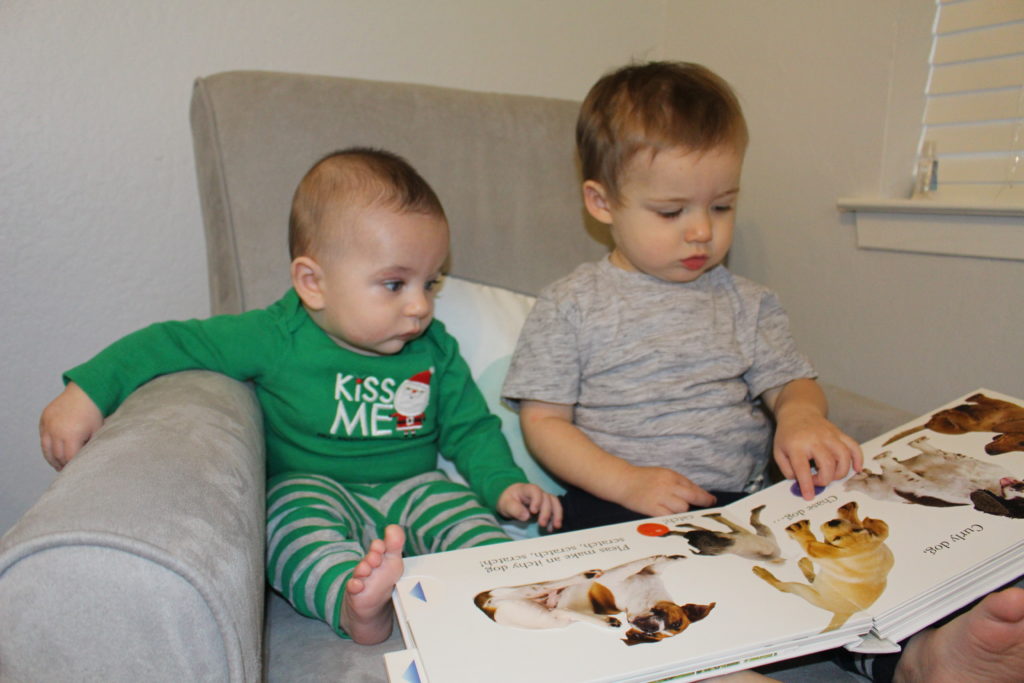 Dislikes: (Still) being put down. Being hungry.
Other Random Things:
We are at the age where we have a fascination with our feet and everything goes into his mouth.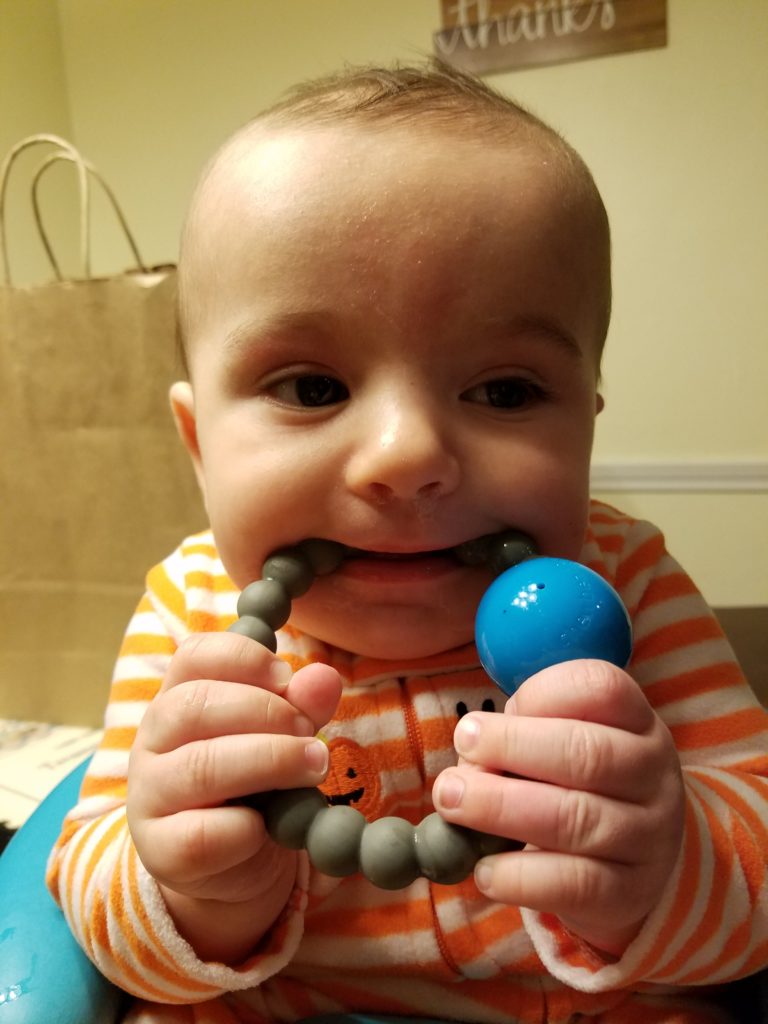 We are getting very close to sitting up… He can sit hunched over on the floor for a long time before he topples over!
He can roll from back to front but gets frustrated and can't roll back over. Its coming soon though.
Oh! The best part about this month is FINALLY meeting his Aunt Mariah! They love each other 🙂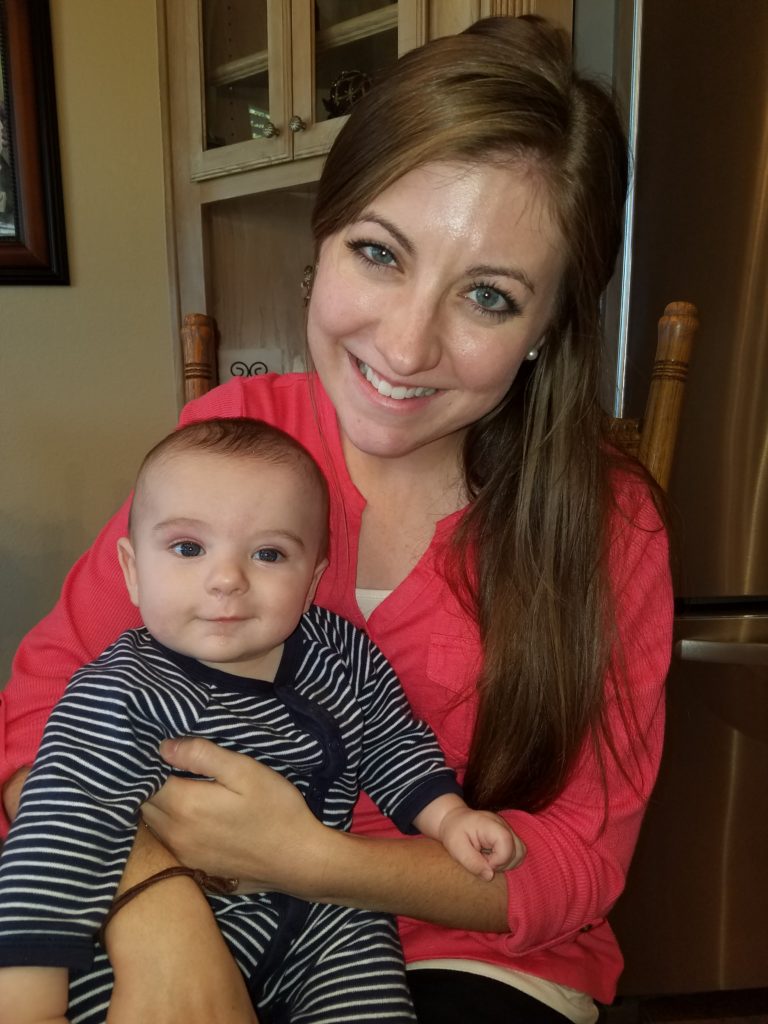 Read about Ben's previous monthly updates here:
Four Months
Three Months
Two Months
One Month