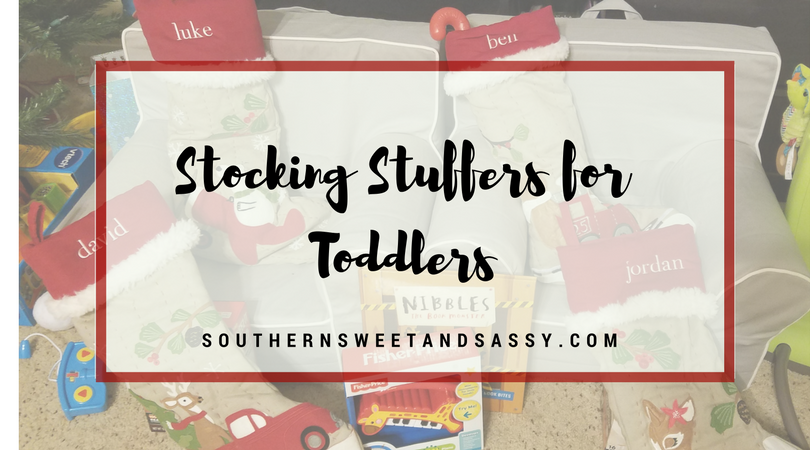 Luke and Ben are getting to the age where they get excited to open gifts…or pull things out of bags. This age is just so much fun and I want to make their Christmas morning special. I have picked out some great items that I think ALL toddlers will be excited to pull out of their stockings!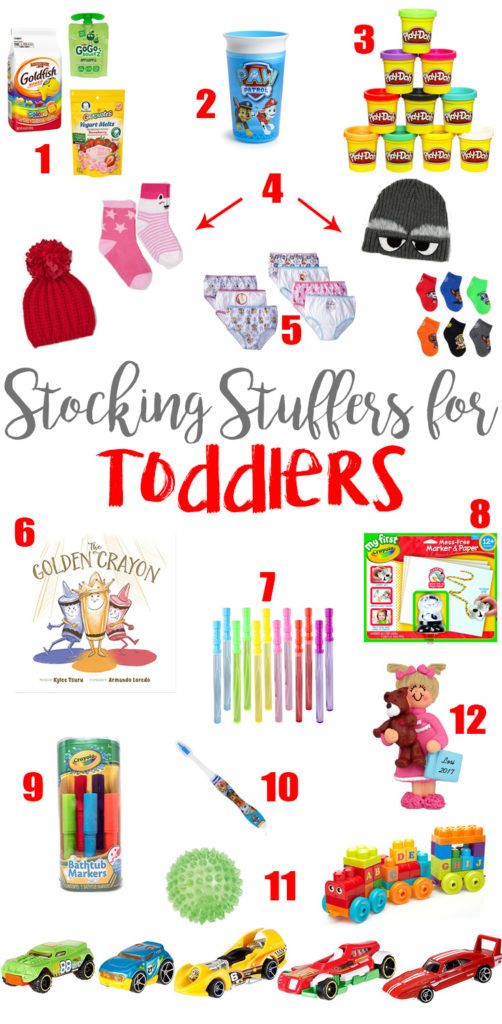 1 – Snacks – GoGo SqueeZ, Goldfish, Gerber Melts are some of our favorites in this household!
2 – Munchkin 360 Cups – These are some of our favorite cups and are so easy to just fill up and throw in a bag without leaking (most times! find lids here). I have a kid that is OBSESSED with Paw Patrol at the moment so this one will be the perfect gift!
3 – Play-doh – I have yet to work up the courage to give my children Play-doh at home, mainly because Ben would totally eat it, but just some Play-doh and some little toys are great to add to any stocking.
4 – Accessories – You can never have enough socks… and beanies are just the cutest on little ones! (Girl's Socks, Girls Beanie, Boys Beanie, Boys Socks)
5 – Underwear – If you are getting ready to potty train, or are one of the lucky ones that have already potty trained, why not get some new exciting undies from Santa?
6 – Books – My sister bought this book for my boys last Christmas and the message is just so wonderful! It is all about embracing your differences and knowing that God made you special. Bonus – It was written by a girl that has been involved in Family Legacy (you can read all about our experience with it here).
7 – Bubbles – I honestly have not met a child that does not like bubbles… affordable and fun!
8 – Coloring Book and Crayons – classics. Or if you are like me, you go for the no mess Color Wonder stuff.
9 – Bath Toys – This looks like fun! Anything to get us through bath time…Am I the only mom that hates bathtime?
10 – Toothbrush – Luke LOVES brushing his teeth… It blows my mind because he throws a fit over so many other things like brushing his hair and wiping his nose (what toddler doesn't?). This one is super cute!
11 – Miniature Toys – Luke is OBSESSED with little Hot Wheels and miniature trains, Ben loves light up bouncy balls, and they both love the Mega Bloks. How cute is this little train set?
12 – An Ornament – What a sweet tradition to give an ornament each year… My mom always buys ornaments for us each year and now that we have a tree of our own, we have so many personal ornaments that displays different stages of our lives.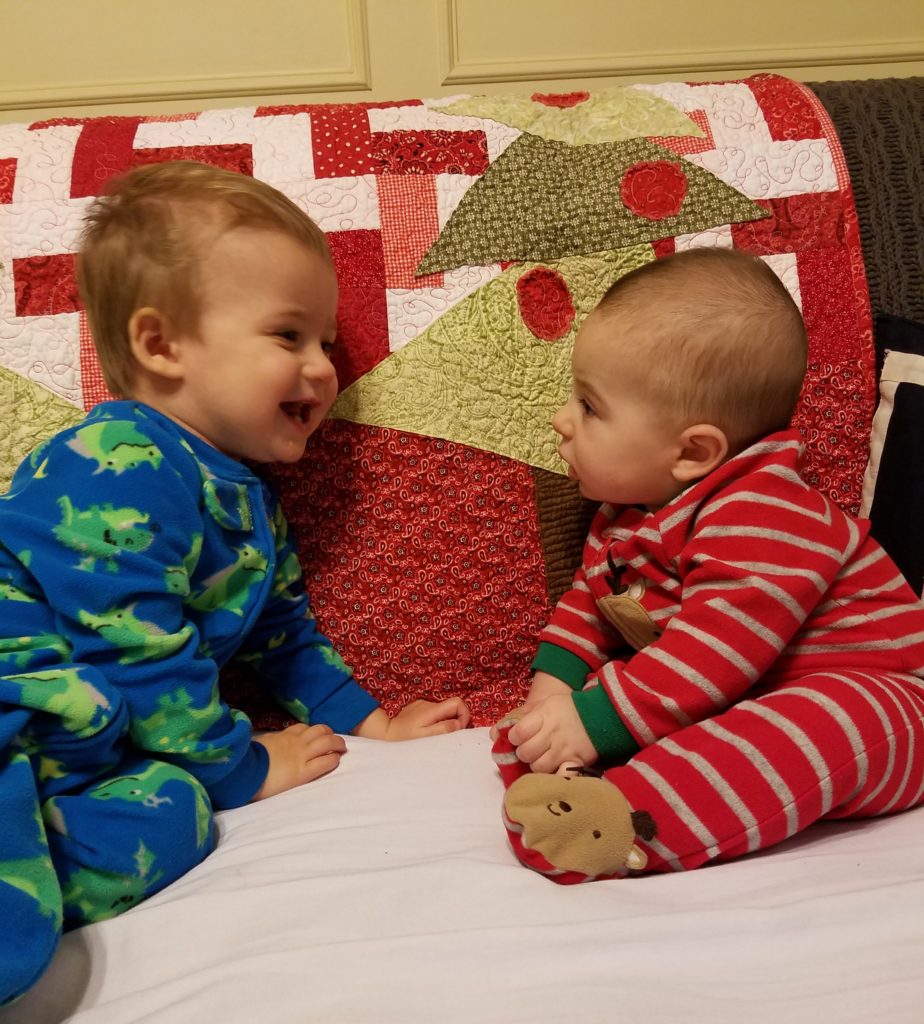 Can you believe this was a year ago? My sweet baby boys!!
What are you planning on putting in your kid's stocking?
**please note there are affiliate links within this post which means I may receive a small commission if you make a purchase with no additional cost to you. Thank you for supporting me and my blog!