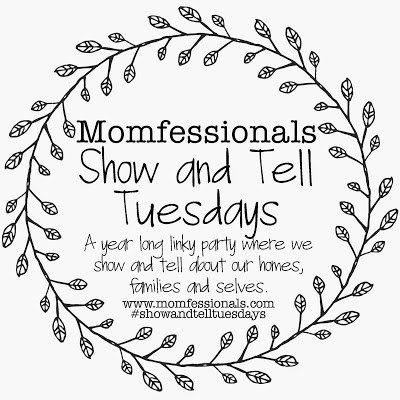 Today I am linking up with Andrea for Show and Tell Tuesday! I love this one because it made me sit down and think about what I want for Christmas!
[Want]
Is it sad to say that I REALLY want a BOB Double Jogging Stroller? I love the Joovy one we have for walking into church, shopping in the mall, etc. but it isn't really cut out for taking long walks around the neighborhood going up and down the hills, over the curbs and so on. I love being able to go on walks on crisp fall mornings with the boys and give them a change of scenery. I'm keeping an eye on Amazon/BuyBuy Baby and basically all other retailers to see if there are any good Black Friday/Cyber Monday deals. If anyone knows of any deals, let me know! 😉
[Need]
We have been needing a vaccum cleaner for a while now…For some reason (our former OLD house), our vaccum has emitted a smell every time we use it. I keep telling myself if I get a new vaccum, I would totally use it more! haha
[Wear]
Oh goodness, do I have to choose just one thing? I just love the cozy and comfy cardigans and sweaters this season!
[Read]
Ha! This is pretty much a joke for me since I barely have time to read…Sadly, I haven't been much of a reader for a while now. I would LOVE to be able to finish the Game of Thrones books (I think I am on book 5). If I would ask for any book, it would definitely be The One Year Chronological Bible.
But let's be real though, the thing I really want for Christmas is to be like 15 lbs lighter, a maid, and all laundry to be magically folded and put away all day every day. 🙂
If you are struggling to come up with ideas for gifts, check out my Holiday Gift Guides:
For the Fashionista
For the Beauty Lover
For the Joanna Gaines Wannabe
 *Please note there are affiliate links in this post which means if you click on a link and purchase something, I might receive a small commission. Thank you for reading and supporting my blog!