Oh my, time is flying, y'all! This sweet guy is 8 months old – I just can't believe it.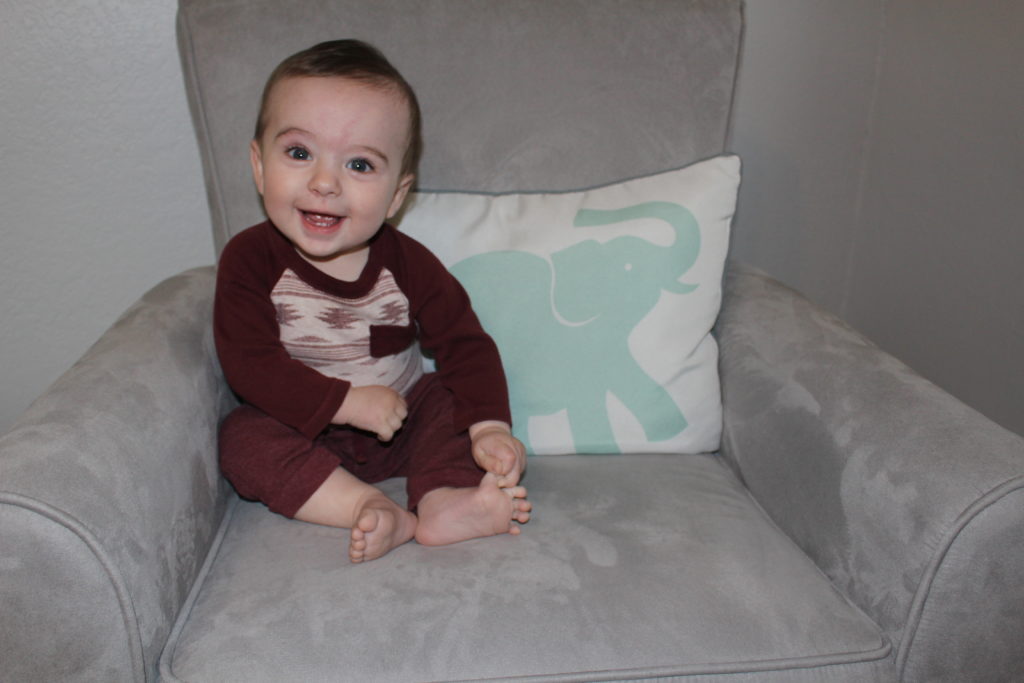 Weight: I'm going to guess 20 lbs!
Height: 29 in? I honestly don't know…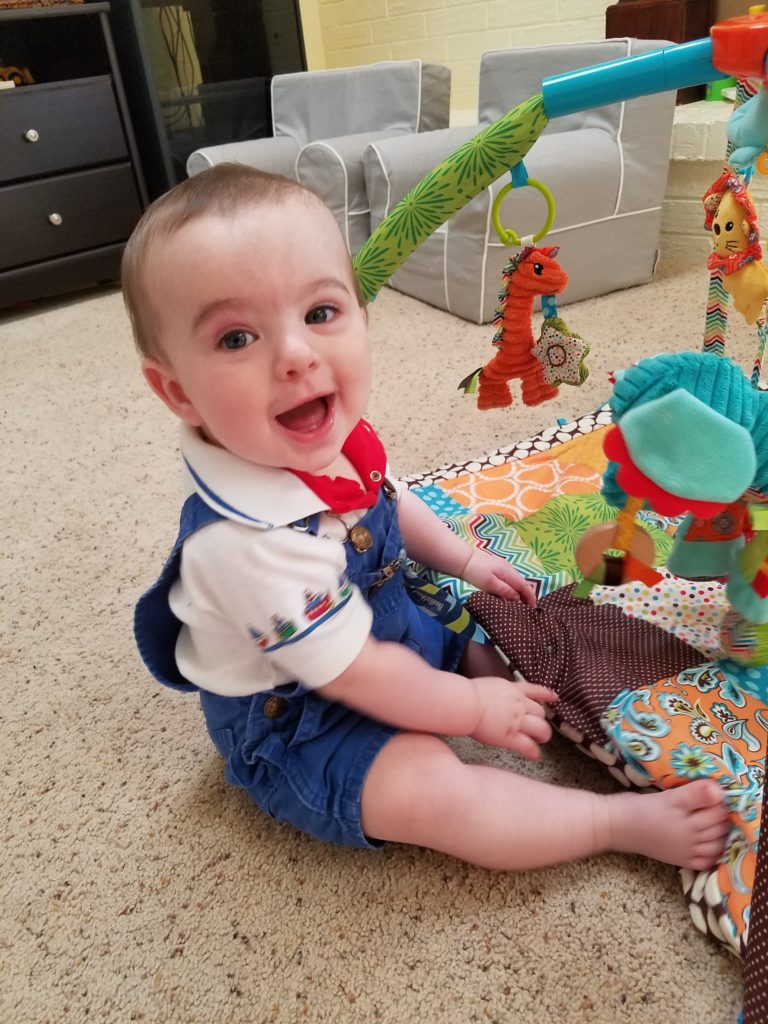 Diaper size: Size 4
Clothing size: 9 months mostly, and some 12 months!
Nicknames: Ben, Benny Boo Boo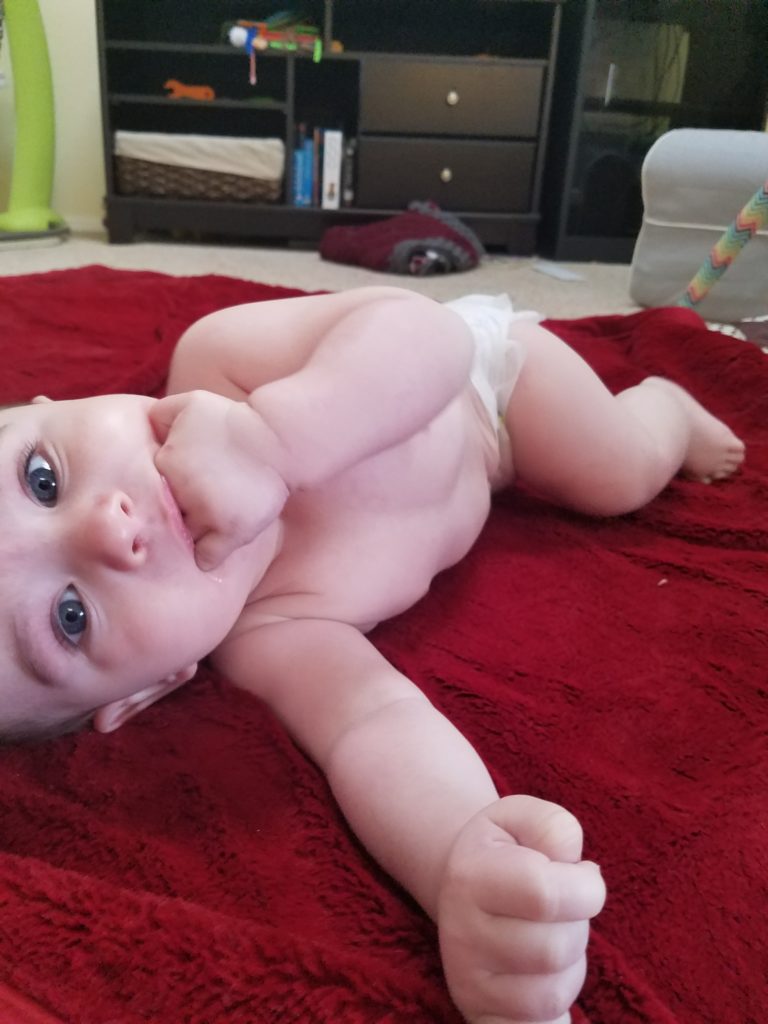 Health: Still a healthy boy!
Sleep: Doing OK in this department, when he does wake up early, he just talks to himself for a while. Still doing about 2 naps a day and it is GLORIOUS when his nap and brother's nap lines up 🙂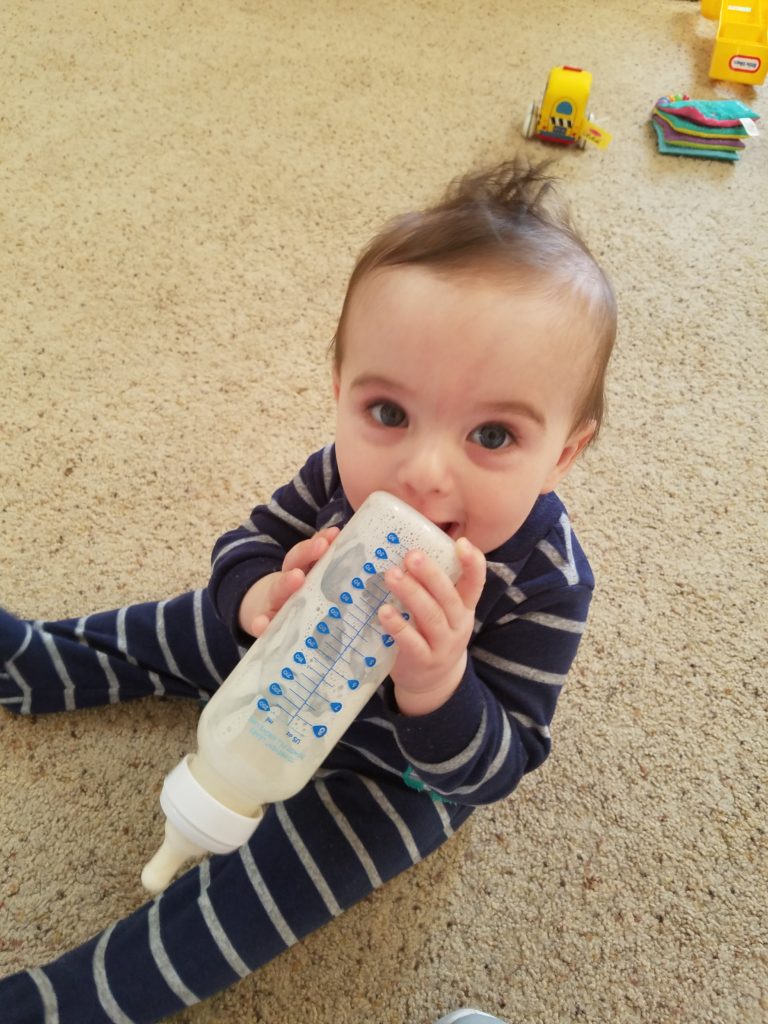 Diet: Eating some baby food (bananas, apples, mangoes, carrots, green beans), mastering the Puffs but the melts still choke him up haha, still drinking formula too
Loves: Social interaction. Splashing/Kicking in the bathtub. Reading books. Going on walks. Putting anything and everything in his mouth. CRAWLING. Jumping in the Exersaucer.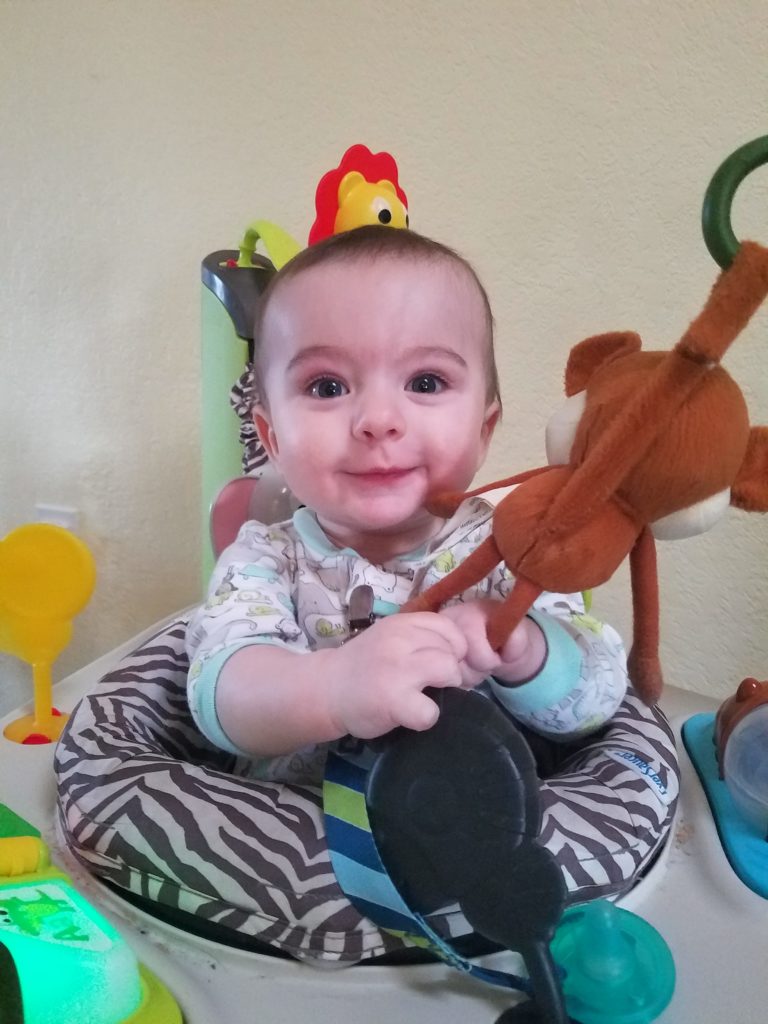 Dislikes: Turning away from him. Leaving him for ONE second. haha
Other Random Things:
ARMY CRAWLING ALL THE TIME.
Still a chatter box 🙂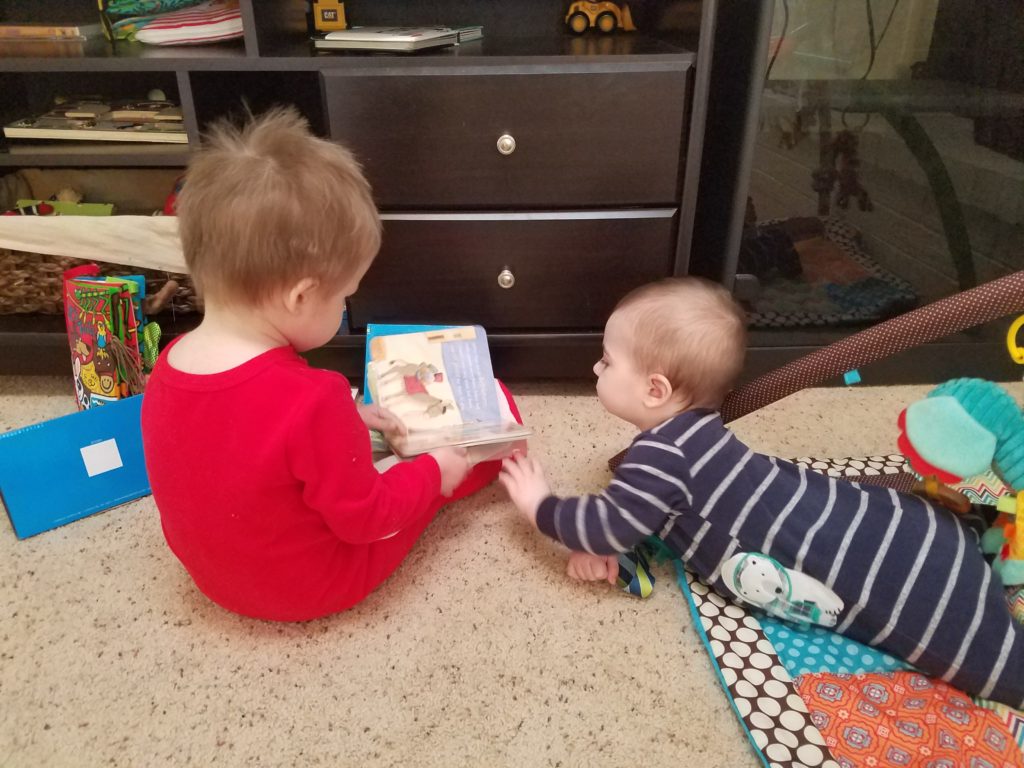 This kid is a little swimmer – and holds his own against the big kids (aka brother) in his swim class! He is now going under the water and holding his breath for four seconds, and coming up without sputtering and crying (unlike brother, ugh!).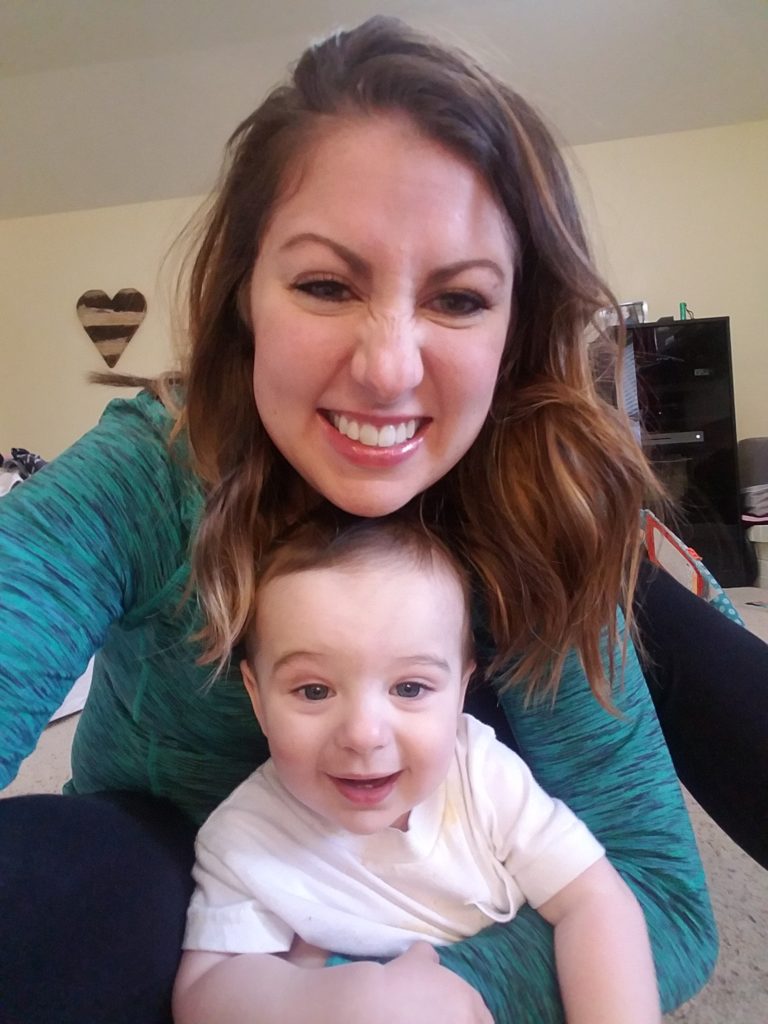 Ben has both bottom teeth now, yay!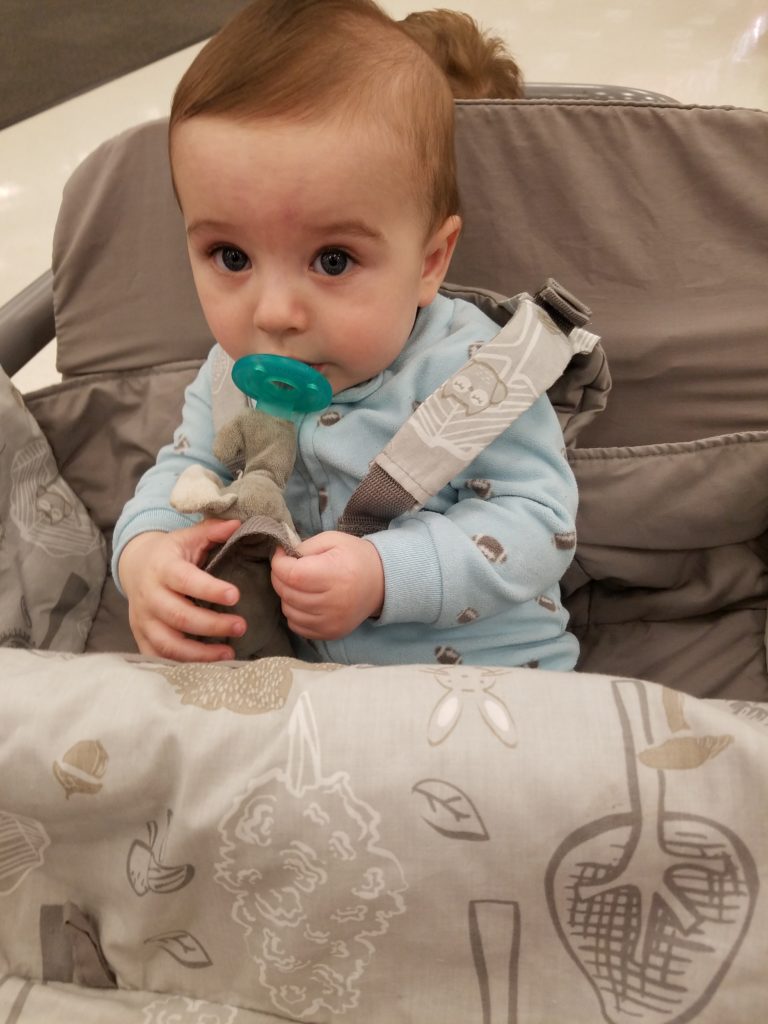 Those eyes just melt my heart!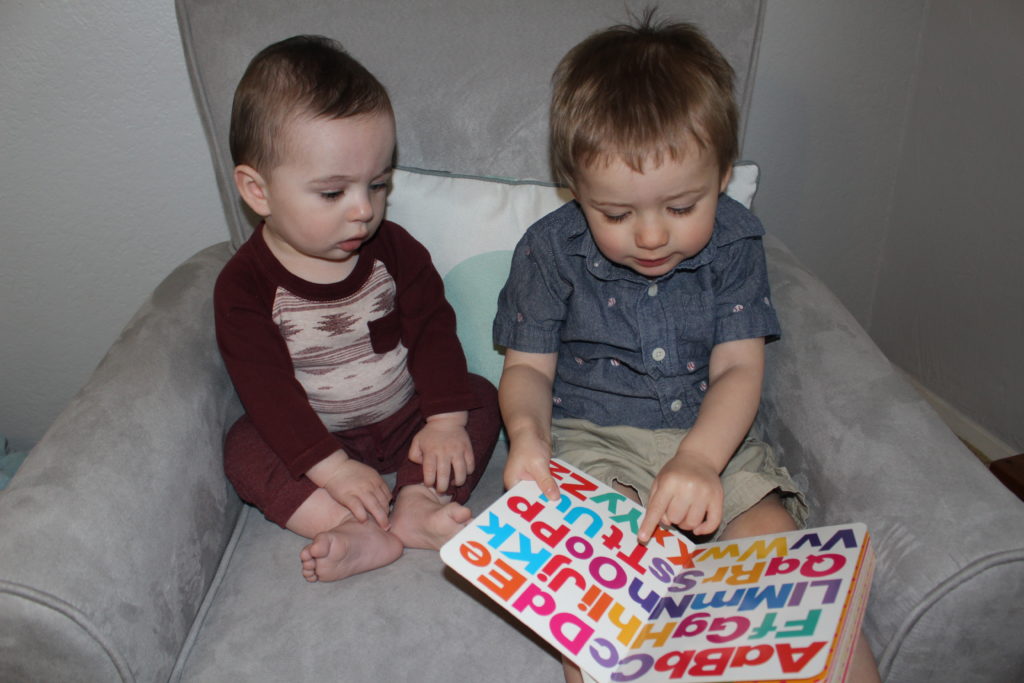 Sweeties!
Read about Ben's previous monthly updates here:
Six/Seven Months
Five Months
Four Months
Three Months
Two Months
One Month