My SWEET boy is TEN months old! I can hardly believe it!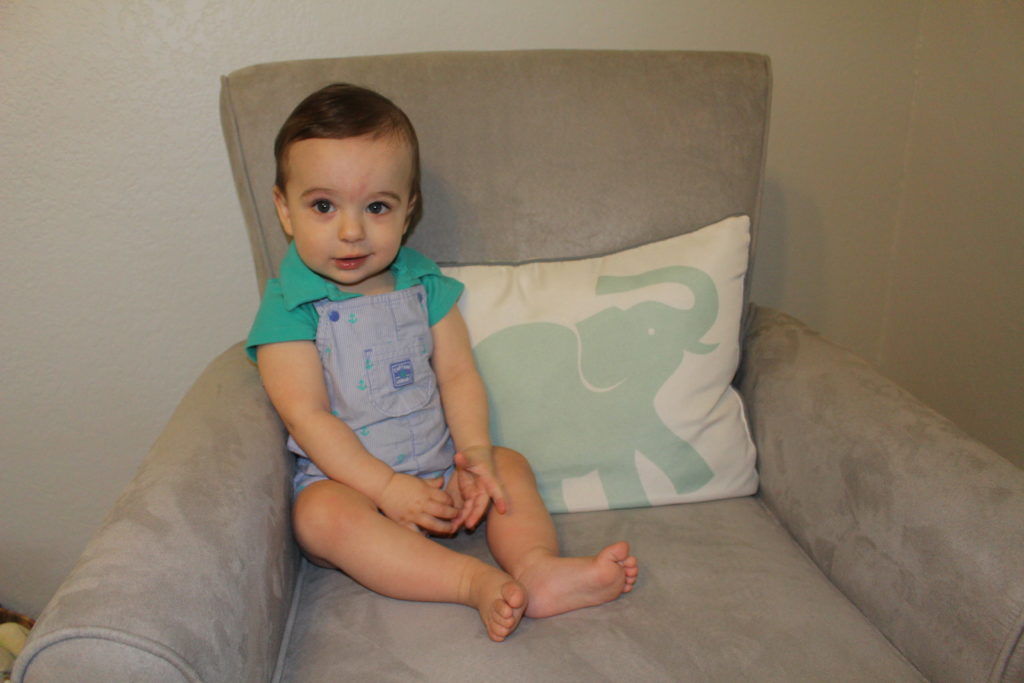 Weight: Guessing he is close to 23 lbs!
Height: I'm going to assume 30 inches
Diaper size: Size 4, Size 5 at night
Clothing size: Mostly 12 months, some 18 months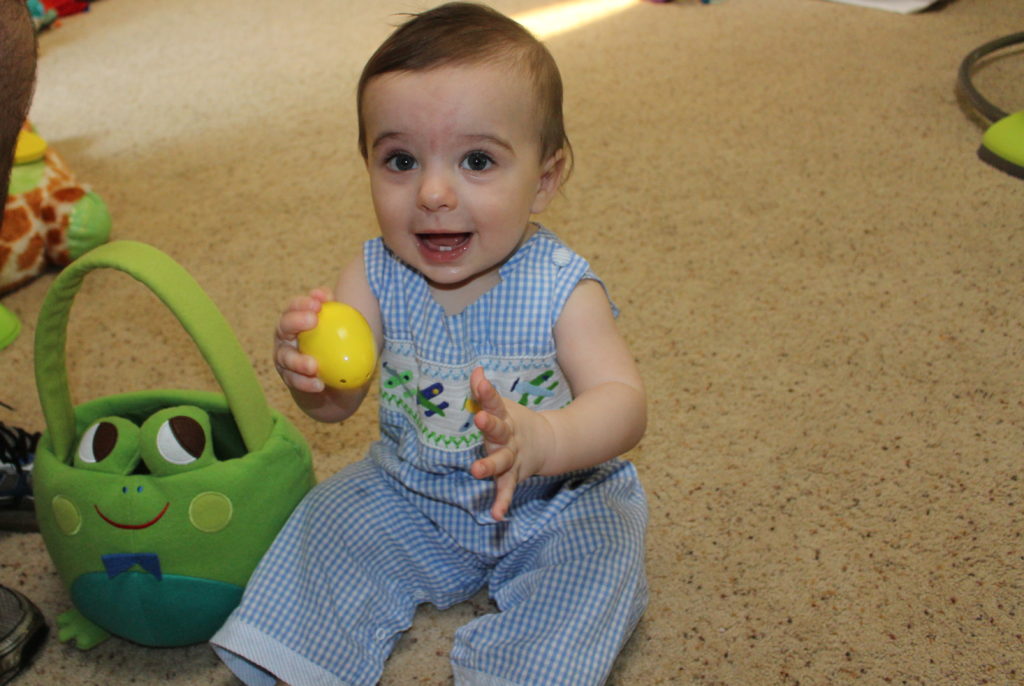 Nicknames: Bug, Ben, Benny Boo Boo
Health: No issues this month!
Sleep: Right when we think we have it all figured out, he just mixes it all up. He does very well sleeping at night, but he just seems to waver between needing a morning nap (and a late afternoon nap) or a midday nap.
Diet: Loves eating anything and everything. Seriously.
Loves: Keeping Mommy on her toes. Pulling up on everything. Banging on anything that makes a noise. SPLASHING in the pool or bath tub. FOOD. DOGS. Going on walks.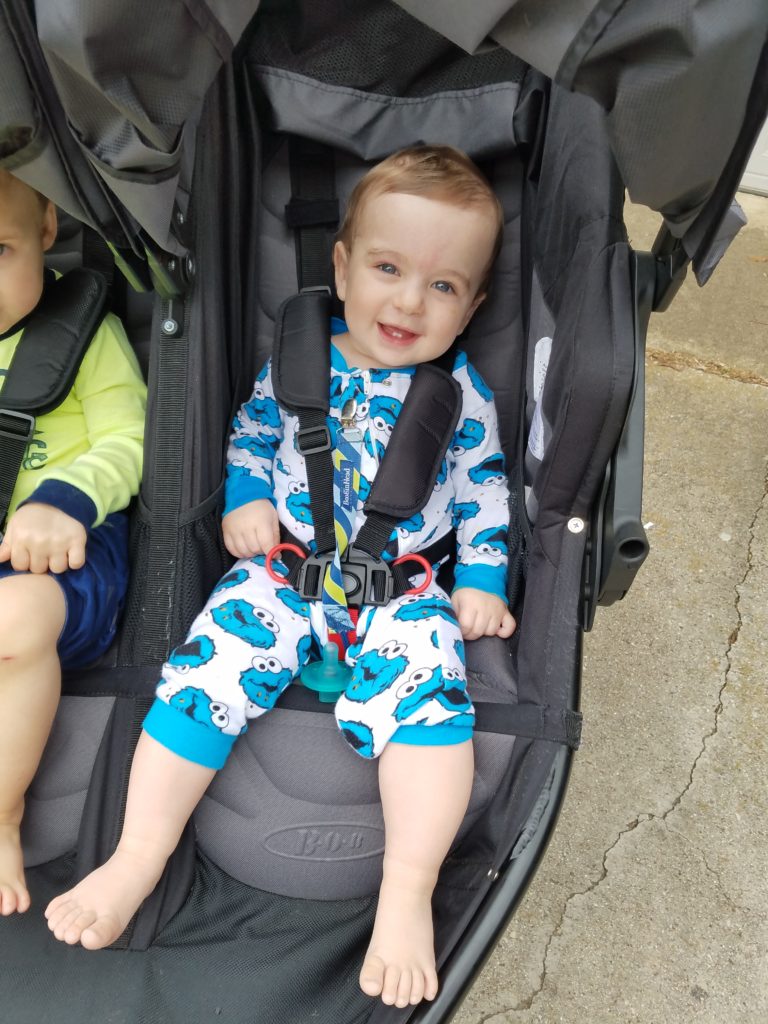 Dislikes: Mommy stopping him from eating random stuff he finds on the floor… it is a CONSTANT battle.
Other Random Things:
We love hearing this kid just talk in the back seat. "Dahh Dahh dahh dahh…ma ma ma ma" It is the sweetest little voice.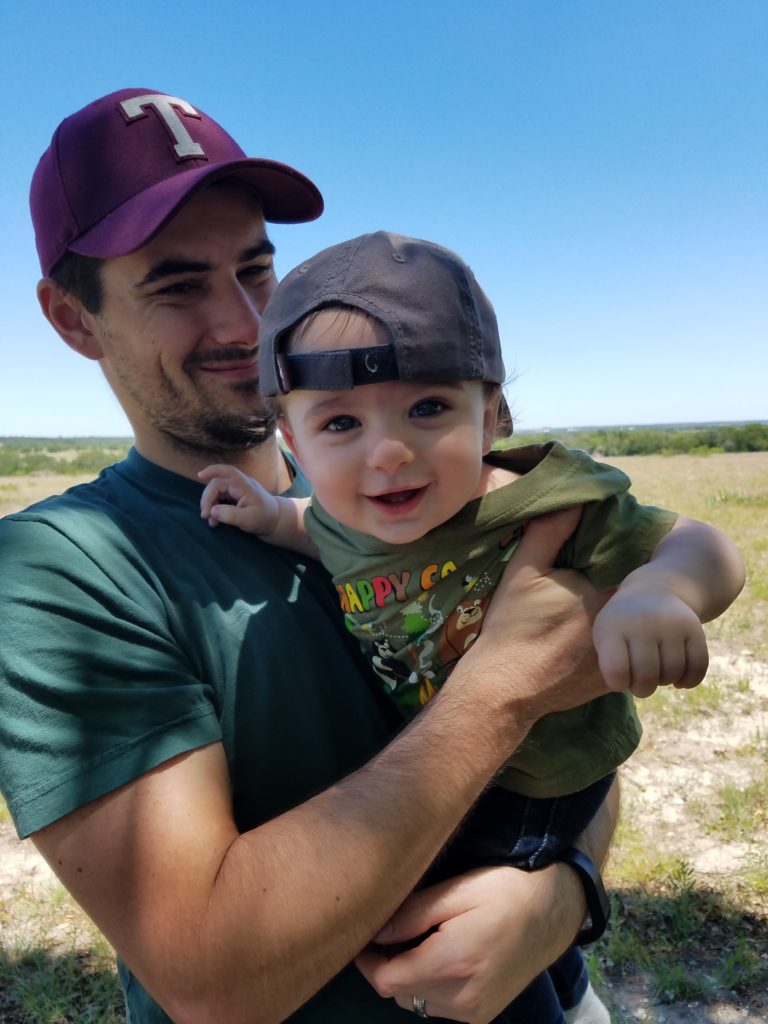 He doesn't really need a pacifier to go to sleep… he just curls up with a blanket in his mouth instead. 🙂
His top two teeth finally broke through so now Ben has 4 teeth and I think we have a few more on the way.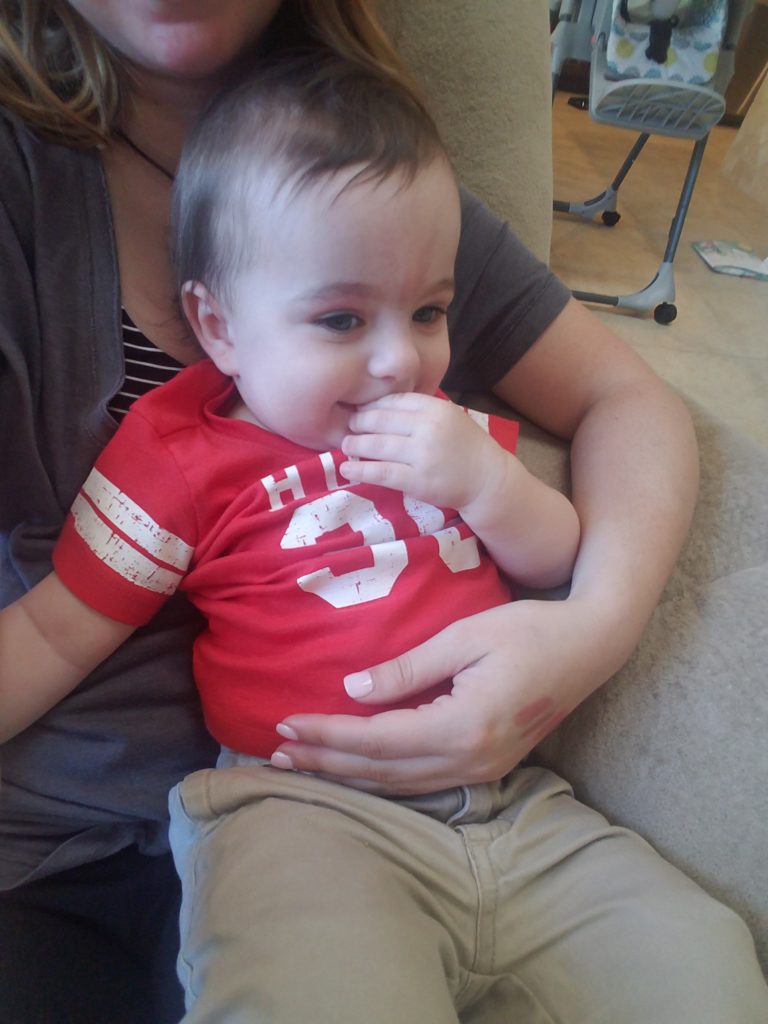 Just recently, Ben has been very cuddly… I'm assuming it is teething but he will lay his head on your shoulder and just snuggle with you. He doesn't discriminate – he snuggles with Mr. Chris our swimming teacher too! 🙂
Read about Ben's previous monthly updates here:
Nine Months
Eight Months
Six/Seven Months
Five Months
Four Months
Three Months
Two Months
One Month